STAMPtember® Has Arrived at Simon Says Stamp!

Hello and welcome to the opening ceremony of our fourth annual STAMPtember® 2013 events!  My heart is pounding through my chest with excitement to begin to show you what we've been planning for this month long celebration of stamping! WELCOME!
Have you heard about STAMPtember!?
Simon Says Stamp was founded in 2002 with an interest in exclusively selling rubber stamps. It didn't take long until we realized we couldn't stop there. During the past 11 years we celebrate rubber stamping in its full glory by giving people around the world access to a one stop shop. Rubber stamps still remain the heart of our business and we are celebrating by hosting a "STAMPtember" event intended to inspire, educate, and celebrate the greatness of rubber stamping.
Part of the enticement of rubber stamping is that stamps can be used in creating or complimenting ANYTHING! From stamping dates on bank documents and postage parcels in the early 18th century, rubber stamping has dramatically expanded to include card making, life documenting, art journaling, scrapbooking, mixed media and many forms of altering and expressing art.
Please join us all month long in September for inspiration, education, giveaways and fun!
STAMPtember Product Release

In response to customer request, we made some helpful changes to our stamp sets.  The stamps are now indexed on the front with the name of the set and the sku.  Also, there is a clear sheet on both sides of the stamp.  Hopefully this helps in ease of storage.

Since it's STAMPtember, I thought it would be a great time to introduce you to 13 very special stamp sets.  Below you can see the So Beautiful stamp set being used.  We designed this stamp set because we feel women need to hear more encouraging words.  It's a great set to use to remind your friends and loved ones that they are beautiful.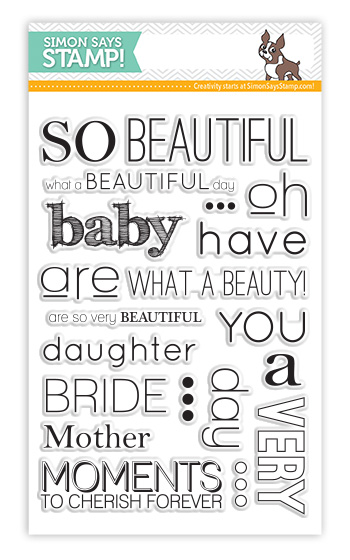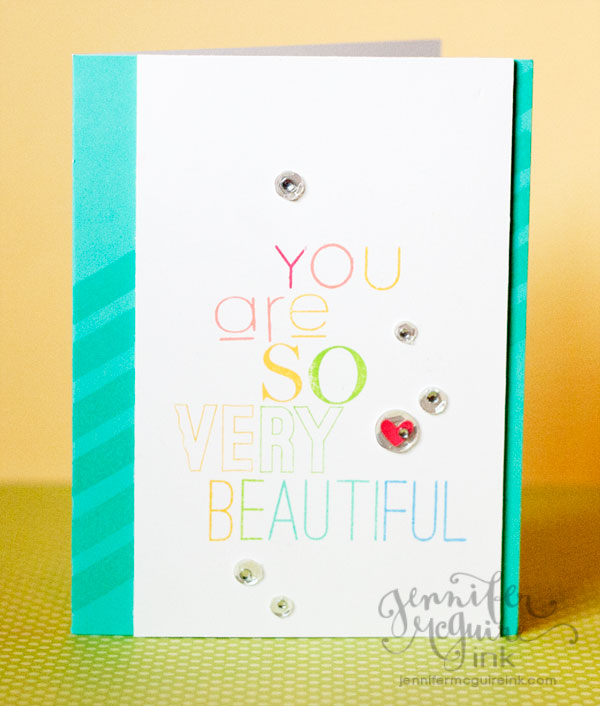 Card by Jennifer McGuire
You might have seen a sneak peek on Jennifer McGuire's blog yesterday for some of our STAMPtember releases.  (We congratulate Linda Trace on the arrival of her baby girl, Olivia! There's a delightful Baby wafer thin die that coordinates with these stamps.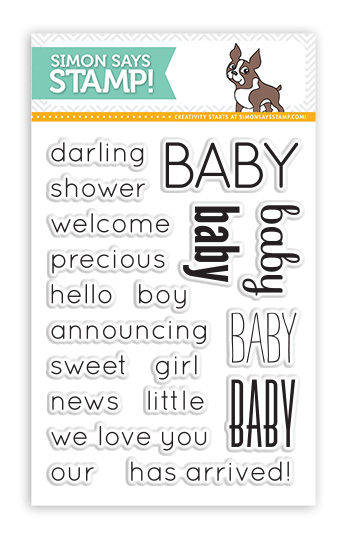 Most of our STAMPtember activities will be hosted right here on our brand spankin' new blog!  So don't forget to bookmark it :)
Today we will be showcasing some of the new products this month.  You'll find clear stamps, wafer thin dies, stencils and even some flair.  We even have a special HAPPY PACK of paper waiting for you!  The Happy Pack of papers includes all of your favorites: vellum, woodgrain, veneer, watercolor, black, cream, white, and so much more!
Tomorrow there is a very special guest who will be joining us to help kick off STAMPtember.  You won't want to miss the projects Tim Holtz has prepared for you!
On September 3rd you will see a very special secret release by Shari Carroll.
On September 4, you can hop along with us and over a dozen fresh and fun designers who will be showcasing inspiration to knock your socks off.
On September 5, Kristina Werner will be treating you to one of her delightful videos hosted on our blog.
On September 6, Kelly-Marie Alvarez from Lawn Fawn will be a featured guest.
September 20, Kelly Purkey's newest Project kit and product release will go live.
These are just a taste of some of the things we have planned!  Every single day in September, you'll see activities from designers and companies around the world to help encourage us all to celebrate together.  We hope you have lots of fun!!
I asked our designers to include feathers in this release.  We all seem to be loving feathers these days!  In the end, the result was not one, but two great feather sets!  One is a broader tip Feather die set and another is a more of a Pointed Feather die set.  The pointed dies are featured immediately below while the broader tip is featured further down.


By Debby Hughes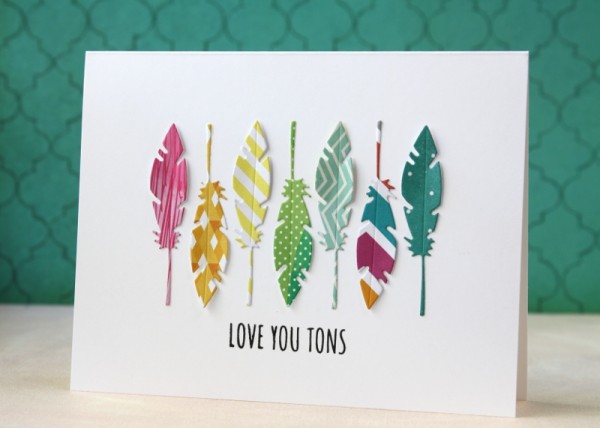 by Laura Bassen
I love how Shari Carroll used the new Friend Circles stamp set in the image below.  The Bold Flower Stencil is overlayed with the Ring Cluster Stencil to create an intriguing background.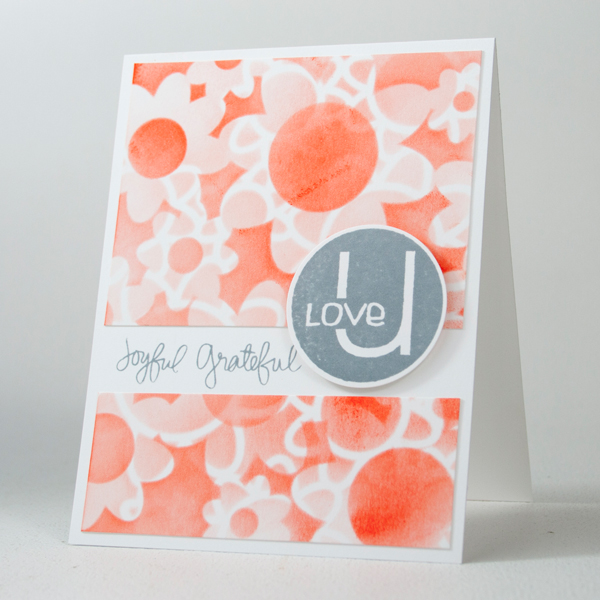 Shari used my favorite stamp set of the entire release (oh boy it is hard to pick though!) in the card below.  Do you recognize "Tag Sayings"? It coordinates perfectly with the new "Medium Tag" dies also used in the card :)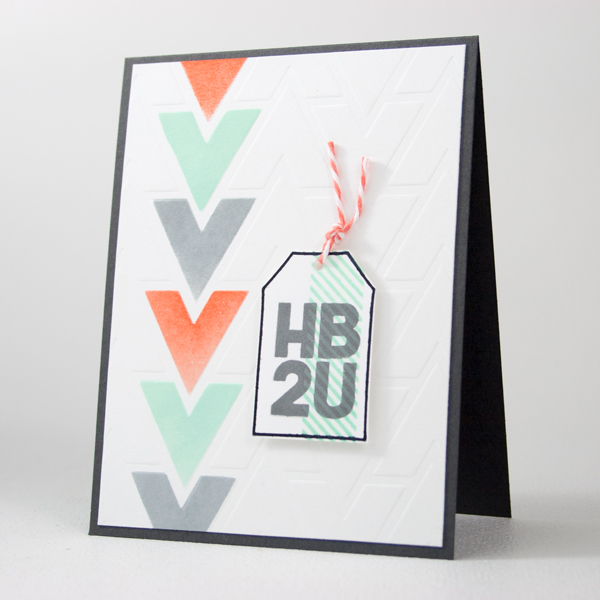 Have you caught yourself missing sending a birthday card?  I think we've all been there!  But truly, better late than never!  This stamp set "Naughty Nautical" is a perfectly quirky way to wish your family and friends a great belated! Shari also used the new "Punctuation" stencil in the card below.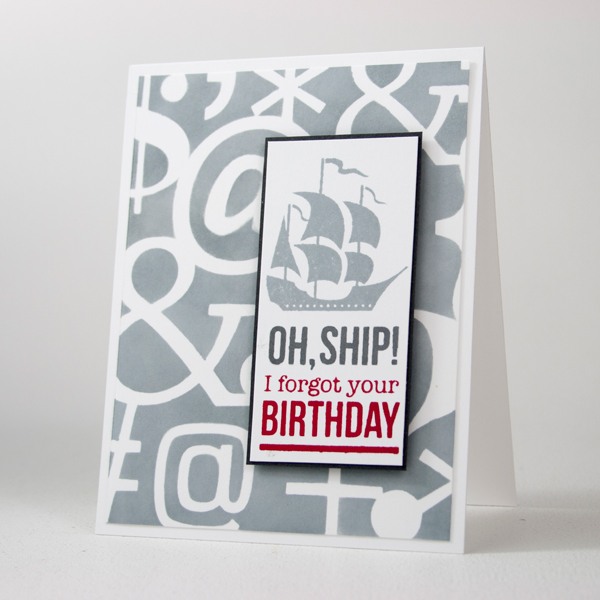 We have a series of Whimsy in this STAMPtember release!  From Whimsical Flowers Stamps, to Whimsical Flowers dies, to Whimsical Flowers masks.  I like how Shari combined the Chevron Pattern Stencil and the Ring Cluster Stencil to create interest in the backgrounds.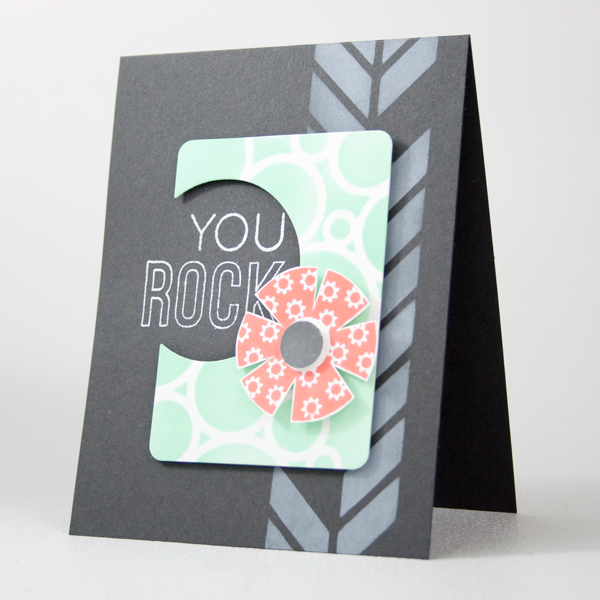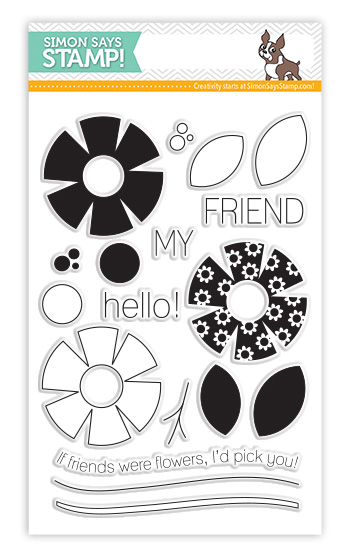 The Nautical Borders of this stamp set have loads of possibilities!  Anchors away!


The Thanks stamp set is a staple for any card maker's stash!  There is even a perfect coordinating wafer thin die!  The card is by Joy Taylor.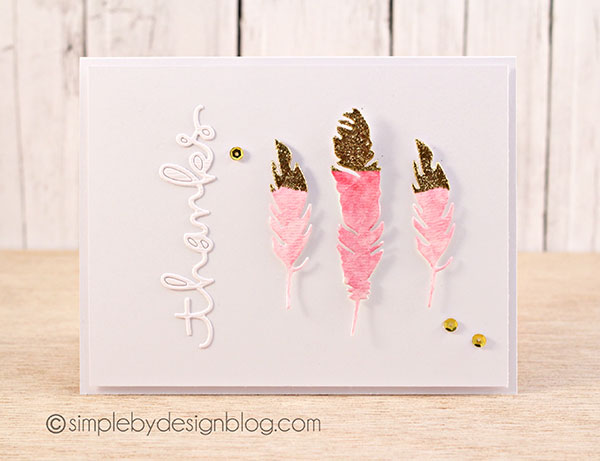 Speaking of possibilities…. Handwritten Greetings is another staple for any card maker's stash!  This stamp set is awesome!  Designed by Kristina Werner, you might recognize the handwriting?


Kristina took enamel dots to a whole new level with the Lots of Dots stamp set.  Not only can you use the stamps to create interesting designs, but you can also stamp in any colors and sizes you want, add a touch of glossy accents, and create your own enameled dot look!  Check out the card created by Laura Bassen below.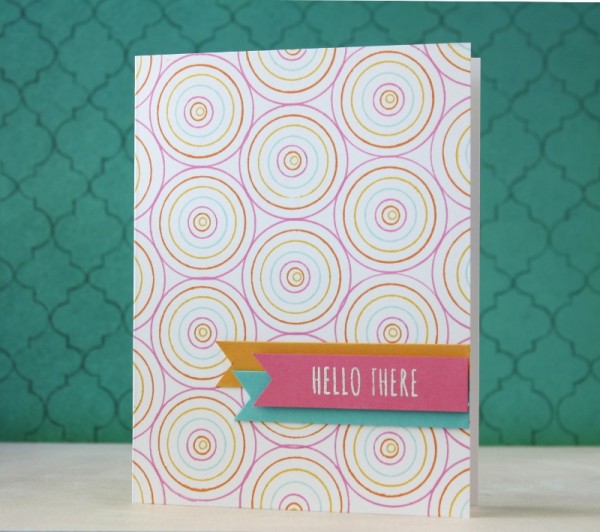 Shari's monthly art journaling features have created a lot of interest in the niche.  She designed the Simple Letter Outlines stamp set because she thought they were great not only for those who liked to art journal, but also for card makers.  I like stamping alphabets I can color whatever color I'd like!  Do you like to color your alphabets?


The Friend Flags stamp set and die combination is so clever and innovative!   In Shari's card below, she also added the Stripe Columns Stencil.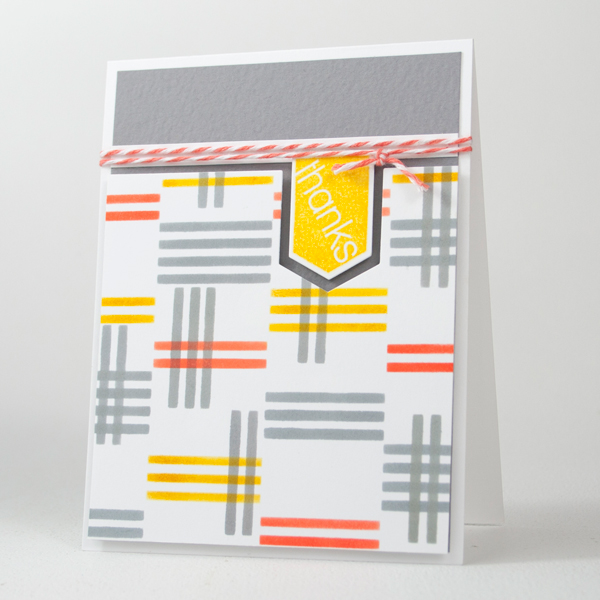 Many of our readers and youtube watchers know Mannie.  Mannie is Kristina's sweet little kitty.  When designing a stamp set for our October kit, Kristina included Mannie.  It was then that we realized… WHERE IS MANNIE in our STAMPtember release!?  HERE HE IS!  Hey Pumpkin!  Stephanie Klauck brought him to life!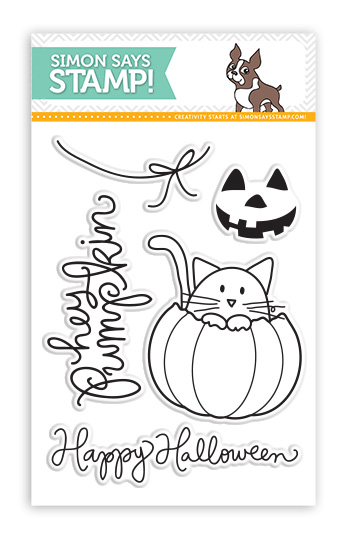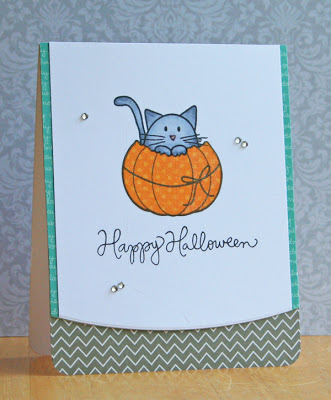 Sketchy Banners stamps are sized perfectly for card makers, notes, and those who are documenting their Project Life.  There are coordinating dies too!  Card by Stephanie Klauck
More inspiration below!

By Debby Hughes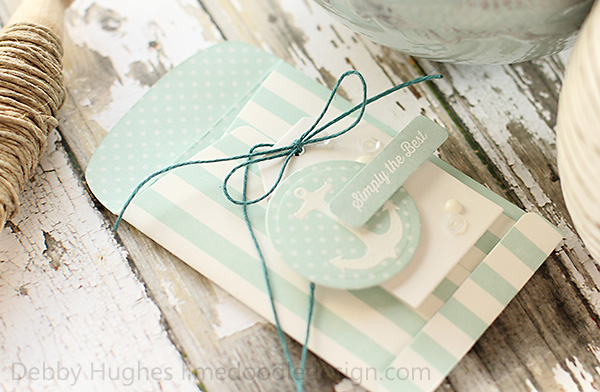 By Debby Hughes
Without further adieu……we would like to introduce our full STAMPtember 2013 special product release.  What's your favorite?  We'd love to hear from you and hope you enjoy celebrating with us all month long!
*Special thanks to two of the most talented designers in the industry!  Kristina Werner and Shari Carroll collaborated on planning most of this special release.  We appreciate their hard work, attention to detail and dedication!!!!  To view the full release (So far!) in our store you can click HERE.