STAMPtember® Exclusive: Reverse Confetti!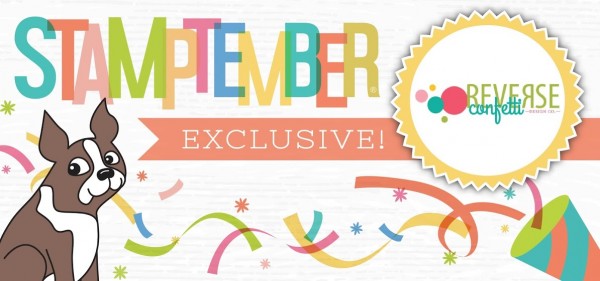 Hi friends!  Welcome to Day 9 of our STAMPtember® festivities!  Today we are celebrating a fresh, fun and whimsical brand:  Reverse Confetti.  Fun fact: This month's new release from Reverse Confetti just came out yesterday and includes many products that are new to the brand, like stencils, paper and inks. As part of our very special STAMPtember celebrations, Reverse Confetti designed a stamp set that is exclusive to Simon Says Stamp, while supplies last.  I think it's totally adorable! These sentiments are the perfect staples for card makers everywhere!  Join us in welcoming "Forest Friends" to the STAMPtember party!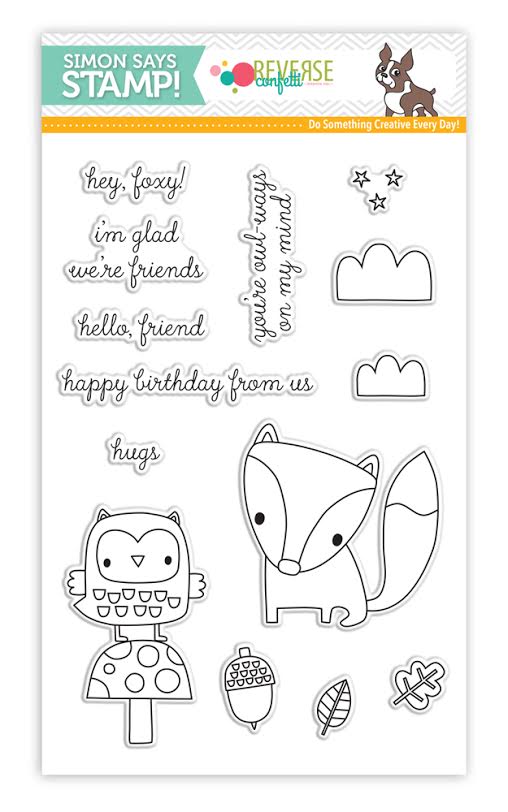 Check out this gorgeous inspiration using the new stamps by Amy Rohl!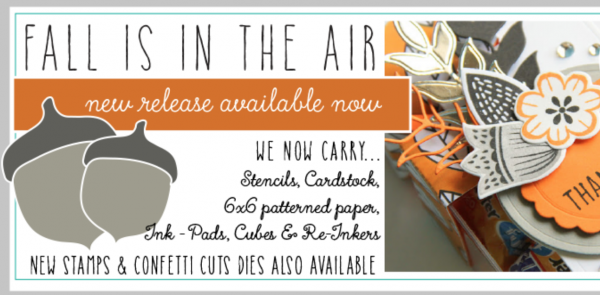 A word from Jen, the Founder of Reverse Confetti:
Hi, it's me… Jen del Muro, the face behind the company REVERSE CONFETTI.
Before REVERSE CONFETTI's inception, I worked as a design team member for many boutique stamping companies, taught variety of paper crafting classes, and published many of my creations in several trade magazines. All of these experiences led me to something I swore I would never do…create a stamp company.
In 2012, I was busy creating and crafting and had an idea to create a paper company. With a little research, I quickly came to the conclusion that a paper company wasn't the direction that I wanted to take. However, I had already thought of the name, REVERSE CONFETTI and that's the moniker that stuck as I ventured towards creating a stamp company. Stamping is so close to my heart and has been for so many years. I've made friendships that will last a lifetime and had experiences that I will never forget all because of stamping, and I wish nothing but the same and more for REVERSE CONFETTI's customers.
REVERSE CONFETTI offers on trend, high quality photopolymer stamps, high quality CONFETTI CUTS steel dies and exclusive paper products to coordinate with our releases…all made in the USA. We release our stamps every month, on the 8th of the month.  Sneak peeks for each release start on the 5th of each month.
Have you entered our HUGE $5,000.00 Dream craft room giveway?  All you need to do is click on the image below and fill in your name and email address through the link.



Thank you for joining us today to celebrate the awesome brand Reverse Confetti with us!  Thank you also to Reverse Confetti for participating in the celebrations!! Be sure to #Reverseconfetti on social media to share your projects.  Comment below to let us know what are some of your all time favorite RC products and you could win a prize package filled with a beautiful assortment of Reverse Confetti products.
Hang onto your hats because tomorrow we are celebrating STAMPtember with Tim Holtz and he has created an exclusive design for the event that you will NOT want to miss!