STAMPtember® Exclusive: Clearly Besotted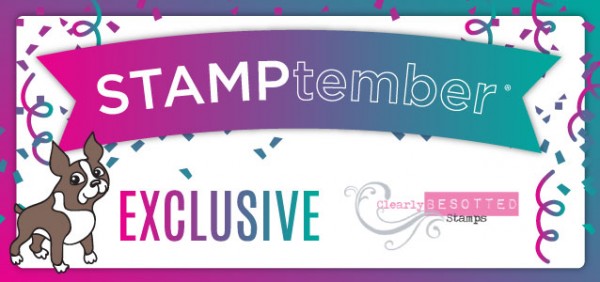 Hi friends! Welcome to our 10th exclusive collaboration of the month! Which have you loved the most so far? We just love the homemade holiday feel of this exclusive set from Clearly Besotted and hope that you gain a lot of inspiration from it as well! This pretty set is entitled "Holiday Banners" and we love the fun holiday icon options you have to switch out and personalize your favorite banner!
The owner of Clearly Besotted, Stephanie Wincott is an avid stamper, which is why she was inclined to open her own stamp company in the Fall of 2012. Her sister Jenny works along side her who produces all of the artwork, unless otherwise specified, for the stamp designs.  All of the high quality clear photopolymer stamps are manufactured in the United Kingdom.
I had the distinct pleasure of meeting Stephanie in London last year, and I must say it was quite evident why Clearly Besotted has been a relatively quick success story! Her whit, attention to detail, and eye for design seems to make her and Jenny quite the duo for fantastic results!
In addition to their blog and online shop, follow along with Clearly Besotted on Twitter, Facebook, Pinterest, and Youtube!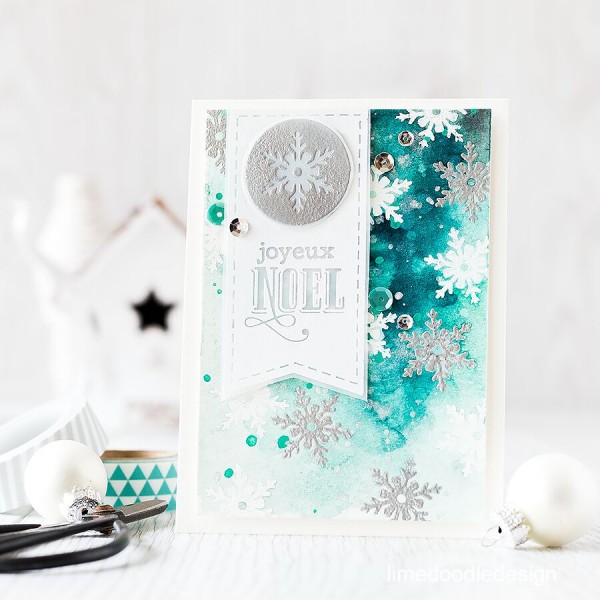 Created by Debby Hughes. Be sure to check out Debby's blog to see how she made this card!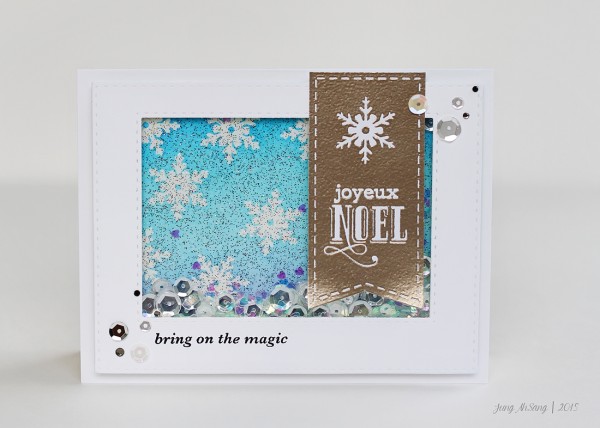 Created by Jung AhSang. Be sure to check out Jung's blog to see how she made this card!
Created by Lucy Abrams! Be sure to check out Lucy's blog to see how she made this card!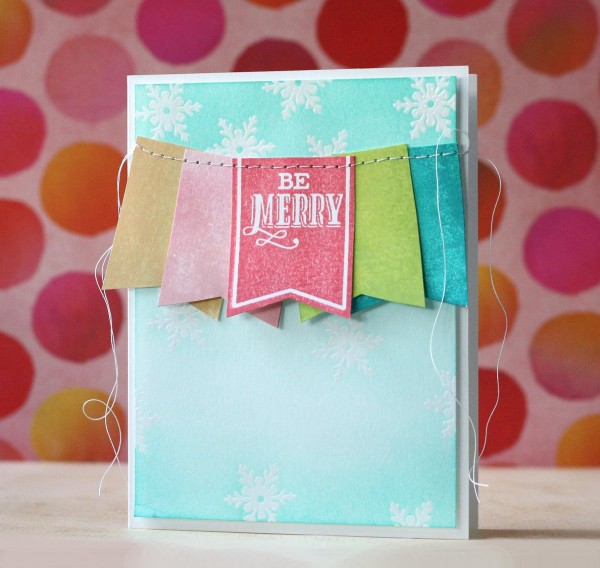 Created by Laura Bassen! Be sure to check out Laura's blog to see how she made this card!
We love seeing what you are creating for STAMPtember. Be sure to use hashtag #Stamptember on Social Media to share what you are making and be inspired by others.
Check out more information on the beautiful cards above, as well as some additional cards made using Clearly Besotted Products!
Debby Hughes
Lucy Abrams
Jung AhSang
Laura Bassen
Michelle Short
Stephanie Wincott
Thanks for visiting today! We hope you enjoy this new release! In fact, tell us what you think below and you could win a $50 shopping spree to Simon Says Stamp's One Stop Shop!