STAMPtember® Exclusive: Art Impressions!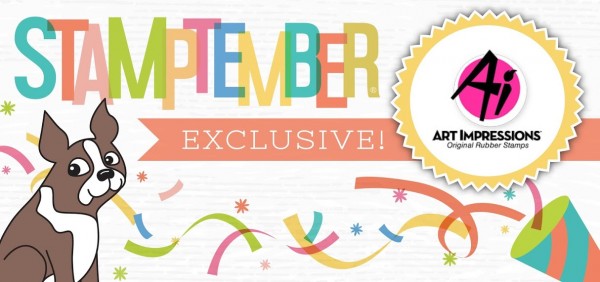 Hi friends!  Today is our STAMPtember® feature for Art Impressions. Art Impressions is a rubber stamp manufacturer based in Salem, OR since 1987. The company began as our sole designer, Bonnie Krebs, created and sold educational stamps at craft fairs around the Northwest. Soon, Bonnie was drawing whimsical images for crafting and her talent has grown over the past 30 years to become one of the major stamp illustrators in the industry today.
I have had the honor of meeting Bonnie at industry trade shows throughout the years. Last year I spent some time with her at the STAMPAWAY show in Cincinnati Ohio.  WOW!  It was the first stamping tradeshow I ever worked where we had our own booth and Bonnie's booth was right behind ours.  She was so helpful and a huge ray of sunshine helping us get through our first show!  I was SUPER nervous and I could just tell, Bonnie is a pro. Her cheerful smile and encouraging words really helped our Simon team get set up and get over our nerves.
Bonnie is a self-taught, whimsical artist who loves to create innovative stamp styles. She often develops new stamping techniques and interactive card making ideas, revolutionizing the stamp industry with each new release. She has drawn over 8,000 images – from cute characters and animals, to artistic watercolor stamping techniques. She continues to inspire through traveling and teaching at craft events and trade shows around the United States. Bonnie is a mother to three and a proud new grandmother to two.
It is very special to me that Bonnie drew a stamp set based on our mascot, Simon.  In fact, she showed the STAMPtember exclusive design to me this year when we revisited the Stampaway Tradeshow and I literally choked up with emotion when I saw it. Isn't this such a fun stamp set!? She totally captured the joy of our short legged friends! It's an exclusive design for STAMPtember and is only available while supplies last!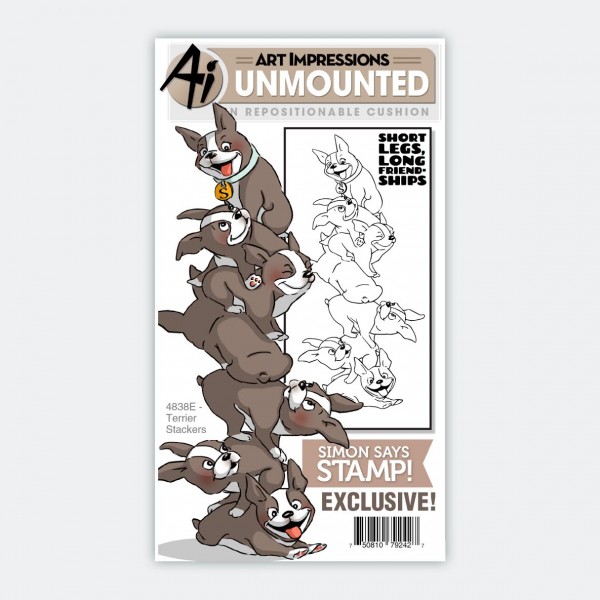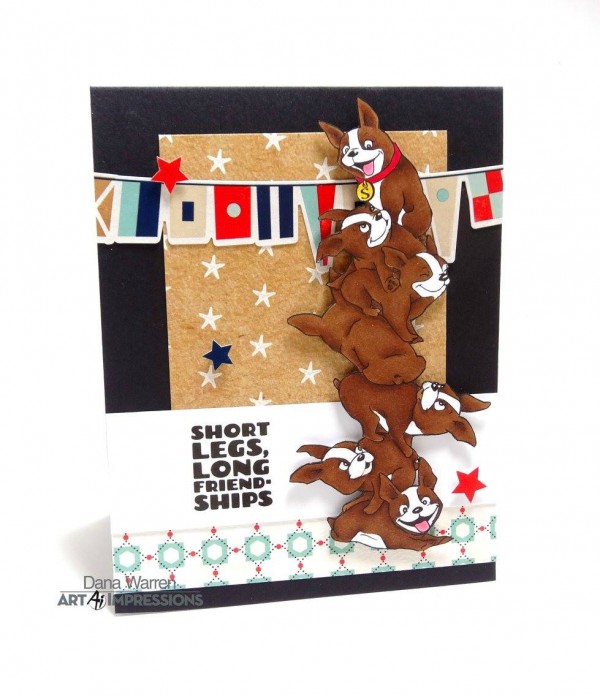 Don't forget about our Dream Craft Room Giveaway!  It's not too late to sign up to win. Just click on the banner below:

Thank you for joining in the STAMPtember festivities today as we celebrate Art Impressions!