Hello there & happy Wednesday!
Have you had a chance to stop by the Monday Challenge Blog recently?  This week, we are celebrating stamps and stamping for the challenge! Here are projects by three members of the Monday Challenge Design Team that showcase this week's theme!  If you'd like to see more, stop by the challenge blog and click the person's name or card to see all of the details and leave these wonderful people some comments! :)

Made by Ashli Oliver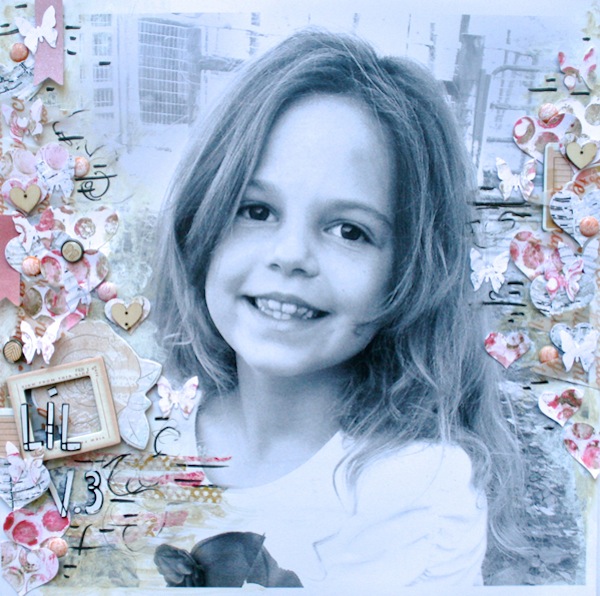 Ashli had this to say:
It is so much fun to use things in unexpected ways! To create my patterned butterflies and hearts, I put my Sizzix to use and turned my Dot Background Stamp into a print using some Gelatos. I just love the artistic and unexpected look this adds to plain white cardstock. Punched into shapes, this creates the perfect embellishments for the intro page to my daughter's album!



 
Made by Sandra Mouwen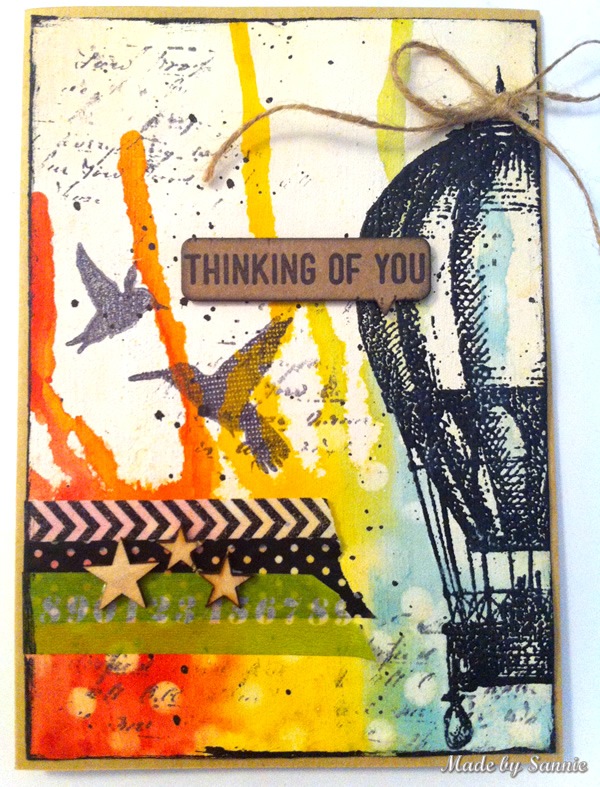 Sandra had this to say:
I have a big love for stamps. To be honest, I had a hard time making this card. I made it for my best friend that is going through something big. I just wanna let her know I'm thinking of her. For the background I gessoed the surface to make it non-porous, so that the Gelatos blend and move better. My main image is the Hot Air Balloon from Tim Holtz. I just love it. For me it represents hope. My friend loves Hummingbirds, and so I had to add them too.



 
Made by May Flaum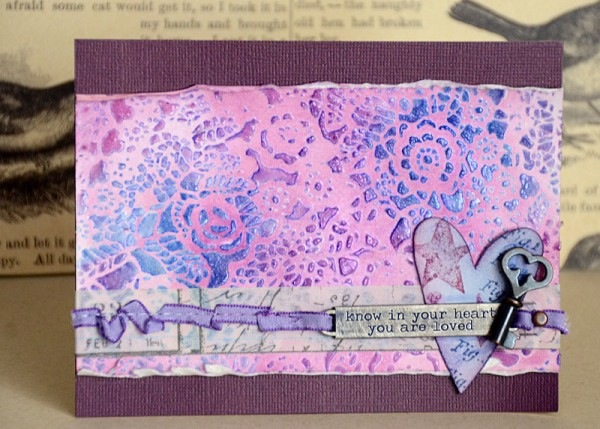 May had this to say:
A little bit of stamping mixed with some embossed-like effect with a stencil and I have a Valentine ready to send! I wanted to use more purple (so much pink + red for Valentine's usually) and really show my love of all things inky.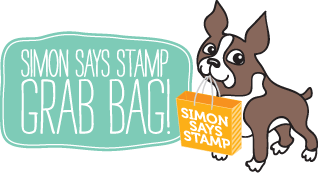 Thanks for reading!
Blog Candy Alert!! Follow our blog via email and comment on this post for a chance to win a special blog candy!
Congrats Blog Candy Winners!
From Glitter + Stencil Technique: Shirley-bee
From: Rainbow Stamping on Kraft + GIVEAWAY!: Peggy Schaefer!
Please email [email protected] with your mailing address and the name of the blog from which you won.