Simon Says Hop to It Blog Hop and New Release Reveal!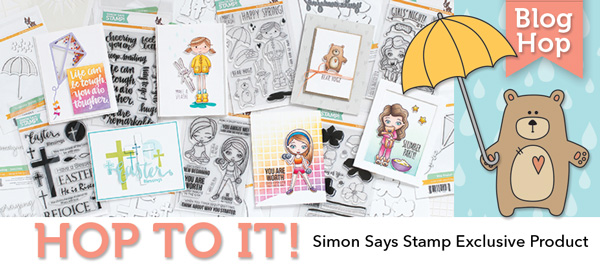 Hi friends!  Welcome to the full reveal and blog hop of our new release "HOP TO IT!"
What inspires you?  Our design inspiration for this series is exactly that…. to inspire.  My card making friends have been inspiring me to be a better person.  Whether it's taking care of myself through exercise and meditation or enjoying time spent with loved ones, friends provide tons of positive inspiration. Knowing that Spring is just around the corner is especially inspiring to me too.  Hope, rebirth, and unconditional love is celebrated through the joy of Easter. The beauty of flowers can take our breath away and lift our spirits. I wish I kept up with exercising like I should and I certainly don't always manage my schedule in a healthy way, but these things uplift me when I need help and encouragement.  Through card making we can inspire each other!
It is our greatest hope as a family at Simon Says Stamp, that we inspire YOU like you inspire us!  Hopefully these product designs help us to encourage each other.  Do you know what I mean when I say, there is nothing like getting home after a long, (and cold!) day and seeing a vibrant, beautifully hand addressed card on the top of the mail on the kitchen counter? Seriously!?  Right!?  Handmade cards rock!
Shari Carroll made this card using Rain Rain Go Away Set from the new HOP TO IT release.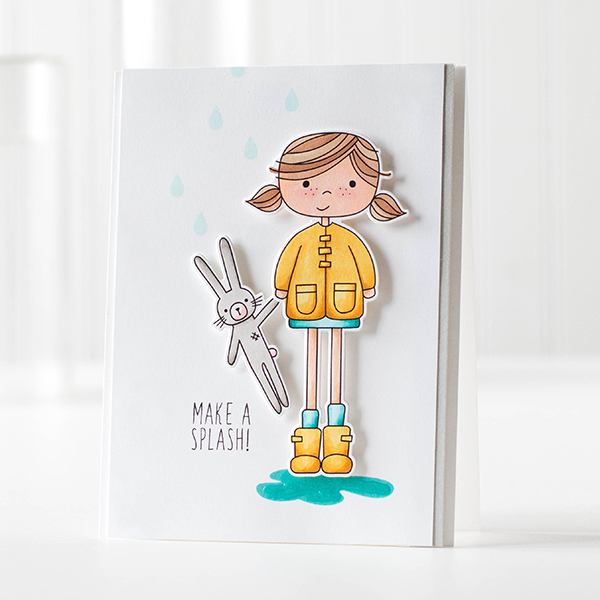 I am deeply grateful for Jennifer McGuire's friendship and that she has connected so many people in our industry to form lasting friendships.  Jennifer is always spreading love and kindness.  After Jen introduced me to her dear friend Shari Carroll, my daughter Abby formed a quick friendship with Shari too.  It's a blessing that people like Shari radiate light and love wherever they go! Shari designed the stamp and dies set inspired by my daughter, Abby.  Abby loves her boots and ponytails (and pink!)  Never has a product release been more personal to me. Thank you Shari :)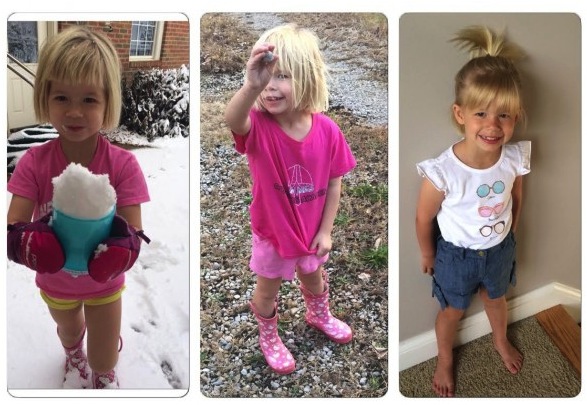 Please join us today for a blog hop where designers from around the world have brought these products to life to share with you.  The hop starts here on the Simon Says Stamp Blog and continues:
Shari Carroll
Kristina Werner
Jennifer McGuire
Debby Hughes
Laura Bassen
Nichol Magouirk
Lucy Abrams
Kathy Racoosin
Yana Smakula
Wanda Guess
Anna-Karin Evaldsson
Yoonsun Hur
Our idea gallery is live and we invite you to view and share your work anytime!

It's always a joy to hear from you!  We'd love to hear about the people or things that inspire you. Please comment below and we will be choosing someone from the comments section to win a goody bag of beautiful crafting supplies.  In fact, EVERY STOP on the hop has a chance to win!  Winners will be announced Monday. Thank you for joining us today!