*by registering for the contest, you will be signed up to receive our free newsletter.  You may unsubscribe at any time and still be eligible for the prize.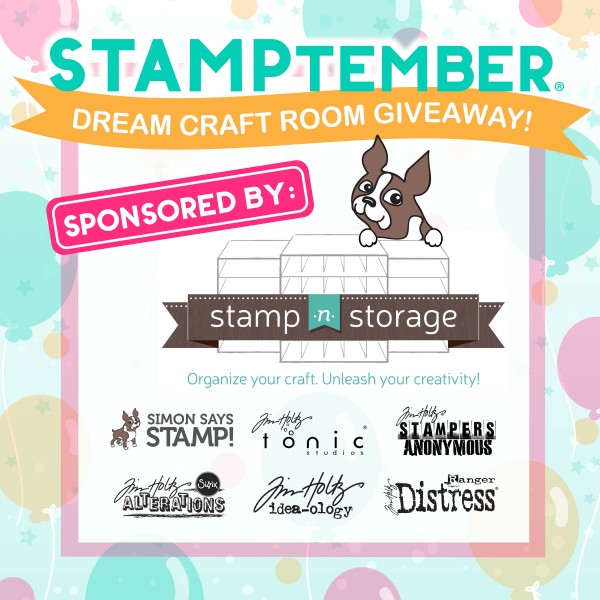 Giveaway Rules:
NO PURCHASE OR PAYMENT OF ANY KIND IS NECESSARY TO ENTER OR WIN.
A PURCHASE OR PAYMENT WILL NOT INCREASE YOUR CHANCE OF WINNING.
1.  DESCRIPTION: The "Simon Says Stamp STAMPtember® 2016 Giveaway" ("Giveaway") begins on September 1, 2016, at 12:01 a.m. Eastern Standard Time ("EST") and ends on September 29, 2016, at 11:59:59 p.m. EST.
2.  HOW TO ENTER:  Click the link at the top of this page and fill in your name, zip code and email address.  One entry per person.  You may not use multiple email accounts for the same person to enter and any entrant who submits entries into the Giveaway using more than one (1) email account may be disqualified.  In an effort to preserve the integrity and standards of the Giveaway, Simon Says Stamp may request additional information from any entrant, before the drawing and shall request additional information if your name is drawn as the winner.
3.  ODDS OF WINNING: Odds of winning depend on the number of eligible entries received. Limit one (1) entry per person.
4.  SELECTION OF WINNER.  The Giveaway Winner will be randomly generated and will not be skill-based.
5.  GRAND PRIZE: The Giveaway Winner will win the following:
    A.    Simon Says Stamp product with an approximate retail value ("ARV") of
$1,000.00;
B.    $1,000.00 gift card to Stamp-n-Storage;
    C.    $500.00 Ikea gift card;
    D.    Tim Holtz Products from Sizzix, with an ARV of $470.00;
    E.    Tim Holtz Products from Stampers Anonymous, with an ARV of $700.00;
    F.    Tim Holtz Products from Ranger Industries, with an ARV of $870.00;
    G.    Tim Holtz Products from Idea-ology Advantus, with an ARV of $360.00; and
    H.    Tim Holtz Products from Tonic Studios, with an ARV of $100.00.
6.  WINNER NOTIFICATION AND SUBSEQUENT PROCEDURE.  The Giveaway Winner will be notified via email within five (5) business days of the randomly generated selection. The Giveaway Winner will be required to respond to the email notification within three (3) business days (or a shorter time if required by exigencies) of first attempted notification. The failure to timely respond to the notification may result in forfeiture of the Grand Prize, at which time, Simon Says Stamp may randomly select an alternate Giveaway Winner from the remaining eligible entries. The Giveaway Winner will be required to verify eligibility and complete, sign, and return within seven (7) business days (or a shorter time if required by exigencies) an affidavit of eligibility, a liability release, W-9 taxpayer request for identification form and other legal documents as may be required by Simon Says Stamp in its sole discretion and, unless prohibited by law, a publicity release (collectively, the "Prize Claim Documents") covering eligibility, liability, advertising, publicity and media appearance issues. Failure to return the Prize Claim Documents within the specified time period may result in forfeiture of the prize and selection of an alternate Giveaway Winner from the remaining eligible entries for that prize.  Although these Prize Claim Documents may be emailed to the Giveaway Winner, original copies must be completed and returned to Simon Says Stamp via USPS.
Once eligibility has been verified and Simon Says Stamp receives the Giveaway Winner's completed Prize Claim Documents, Simon Says Stamp will arrange to award the prize.  A prize will not be awarded/fulfilled until all such properly executed documents are returned.
An IRS Form 1099 will be issued in the name of the Giveaway Winner for the actual value of the Grand Prize received; therefore the Giveaway Winner must provide his or her EIN and/or Social Security Number to Simon Says Stamp for tax reporting purposes.  ALL FEDERAL, STATE AND LOCAL TAXES, AND ANY OTHER COSTS AND EXPENSES, ASSOCIATED WITH THE RECEIPT OR USE OF THE GRAND PRIZE ARE THE SOLE RESPONSIBILITY OF THE WINNER. Winner cannot assign or transfer the prize to another person. All portions of the prize are awarded WITHOUT WARRANTY OF ANY KIND, express or implied, without limitation.  Please consult a tax professional to discuss your particular situation.
7. CONDITIONS OF PARTICIPATION/RELEASES: By participating, each Entrant agrees to be bound by these Official Rules and the decisions of Simon Says Stamp, which shall be final in all respects. By participating in this Giveaway and/or by accepting any prize, each Entrant agrees to release Simon Says Stamp and the Giveaway Sponsors, each of their respective parent corporations, affiliates, divisions, subsidiaries, successors, assigns and licensees, and each of their respective employees, shareholders, officers, directors, contractors, advertising and promotion agencies, agents and representatives (collectively, the "Released Parties") from any and all actions, claims, losses or damages arising in any manner, directly or indirectly, from participation in this Giveaway and/or acceptance or use of a prize. The Giveaway Winner authorizes Simon Says Stamp and its designees to use his/her name, photo, image, name, likeness, city and state of residence in advertising, marketing, programming or promotional materials, worldwide in perpetuity, and on a winners' list, if applicable, without further compensation unless prohibited by law. Simon Says Stamp, at its sole discretion, may opt to use photographs or video of the Winner, at its sole discretion, without further obligation or compensation to the Winner. The Released Parties shall not be liable for: (i) any injuries, losses, liabilities or damages of any kind including personal injury or death caused by the prize or resulting from acceptance, possession or use of a prize including participation in any activity related thereto, or from participation in the Giveaway; (ii) telephone system, telephone or computer hardware, software or other technical or computer malfunctions, lost connections, disconnections, delays or transmission errors; (iii) data corruption, theft, destruction, unauthorized access to or alteration of entry or other materials; (iv) late, lost, delayed, stolen, misdirected, postage-due, incomplete, unreadable, inaccurate, garbled or unintelligible entries, communications or affidavits, regardless of the method of transmission; (v) any inability of winner to accept or use any prize (or portion thereof) for any reason and such prize or portion thereof shall be forfeited; or (vi) any printing, typographical, human administrative or technological errors in any materials or activities associated with the Giveaway. Giveaway Entities disclaim any liability for damage to any computer system resulting from participating in, or accessing or downloading information in connection with this Giveaway. Giveaway Entities reserve the right, in their sole discretion, to adjust times and dates in Official Rules at any time and/or cancel, modify or suspend the Giveaway (or any portion of the Giveaway) at any time for any reason. Giveaway Entities may prohibit Entrant from participating in the Giveaway or winning a prize if, in its sole discretion, it determines Entrant is attempting to undermine the legitimate operation of the Giveaway by cheating, hacking, deception, or any other unfair practices or intending to annoy, abuse, threaten or harass any other Entrants or Giveaway Entities representatives.
8. CHOICE OF LAW:  Except where prohibited by law, Entrant agrees that: (1) any and all disputes, claims and causes of action arising out of or connected with this Giveaway or any Prize awarded shall be resolved individually, without resort to any form of class action, and exclusively by the state of Ohio without regard its conflict of laws principles with venue in Franklin County, Ohio, and all claims must be resolved in the courts of Ohio; (2) any and all claims, judgments and awards shall be limited to actual out-of-pocket costs incurred, including costs associated with entering this Giveaway, but in no event attorneys' fees; and (3) unless otherwise prohibited, under no circumstances will Entrant be permitted to obtain awards for, and Entrant hereby waives all rights to claim, indirect, punitive, incidental and consequential damages and any other damages, other than actual out-of-pocket expenses, and any and all rights to have damages multiplied or otherwise increased. All issues and questions concerning the construction, validity, interpretation and enforceability of these Official Rules, or the rights and obligations of the entrant and Simon Says Stamp in connection with the Giveaway shall be governed by, and construed in accordance with, the laws of the State of Ohio, without giving effect to any choice of law or conflict of law rules (whether of the State of Ohio or any other jurisdiction), which would cause the application of the laws of any jurisdiction other than the State of Ohio.
9.  ELIGIBILITY:  This Giveaway is open to individual legal residents of the 50 United States or the District of Columbia who are eighteen (18) years of age or older at the time of entry.  Void where prohibited.  (I'm Sorry, we don't make this rule.  We hate excluding anyone, especially our international customers, who together represent over 120 different countries.  However, it is impossible for us to comply with the laws of every country, especially when some laws are in direct contradiction to each other.  Please direct your frustration at our legal team if you find yourself upset with our compliance of the law.)
The following persons are ineligible to win:  (a) employees or agents of Simon Says Stamp or Giveaway Sponsors, (b) individuals engaged in the development, production or distribution of materials for the Giveaway; and (c) persons who are in the immediate family of any person in any of the preceding categories (including mother, father, sister, brother, daughter, son, spouse, grandmother, grandfather, children or grandchildren), regardless of where they live; or persons who reside in the same household, whether related or not, as any person in any of the preceding categories. All eligibility is subject to all federal, state and local laws and regulations. Void where prohibited.  All entries submitted are the property of the Simon Says Stamp. By submitting an entry, you represent and warrant that you satisfy these eligibility requirements.
10. PUBLICATION/OFFICIAL RULES: The name, city and state of the Giveaway Winner will be published on the Simon Says Stamp blog (www.simonsaysstampblog.com) after the Winner complies with the above provisions.
Crafters for A Cause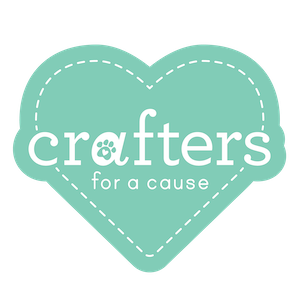 Welcome
In business since 2002, Simon Says Stamp is striving to offer you the best online selection of stamps, altered art, scrapbooking, mixed media, card making and paper crafting products in the world. We stock over 100,000 quality items in our warehouse so that we can offer you quick service and one stop shopping at a great price!
Take the Challenge!
Top Picks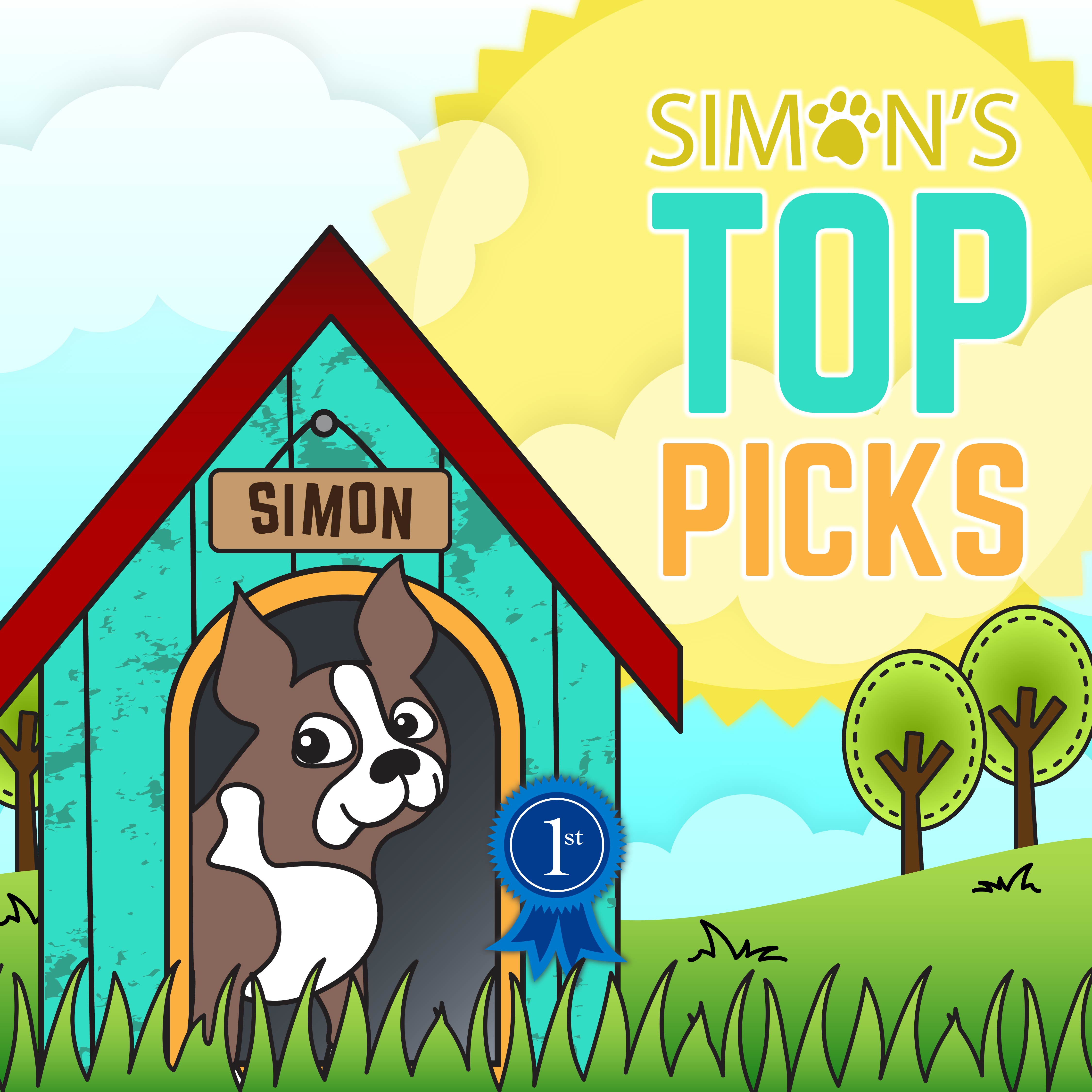 What's New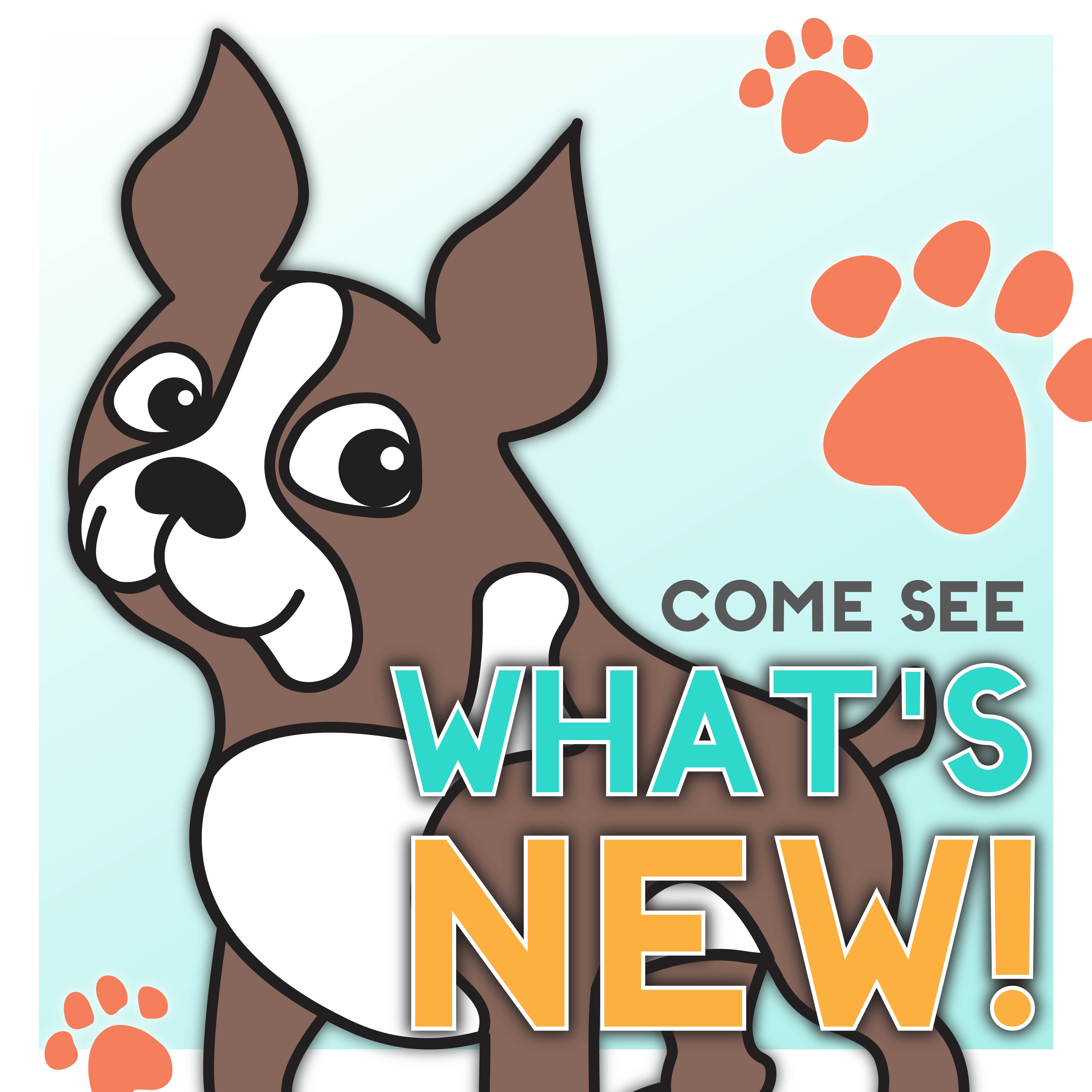 Exclusives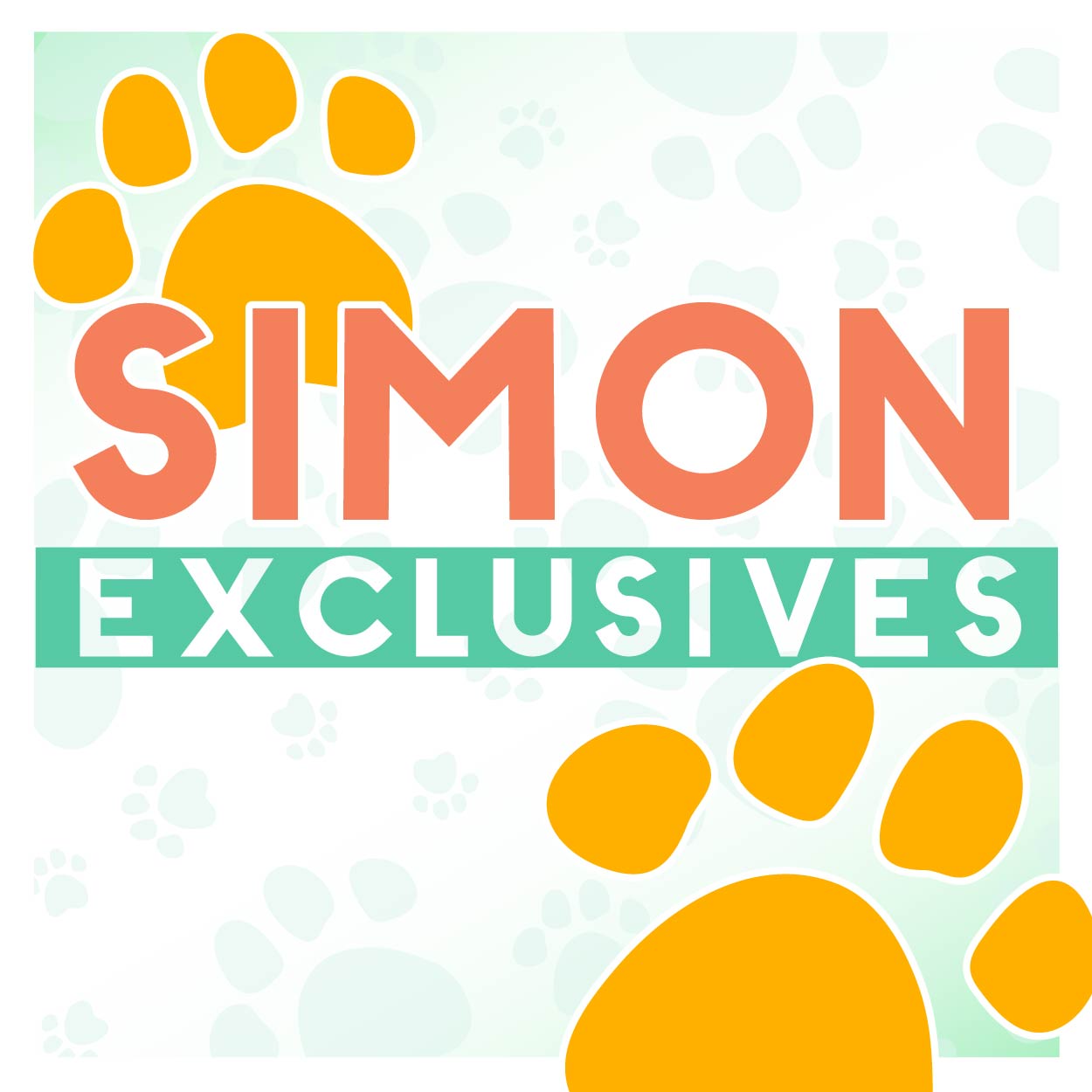 Tim Holtz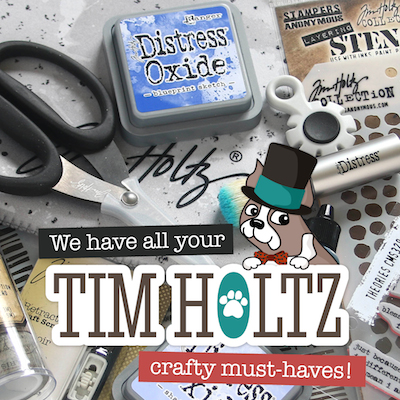 Craft with Us!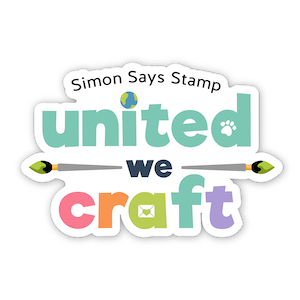 STAMPtember® FAQ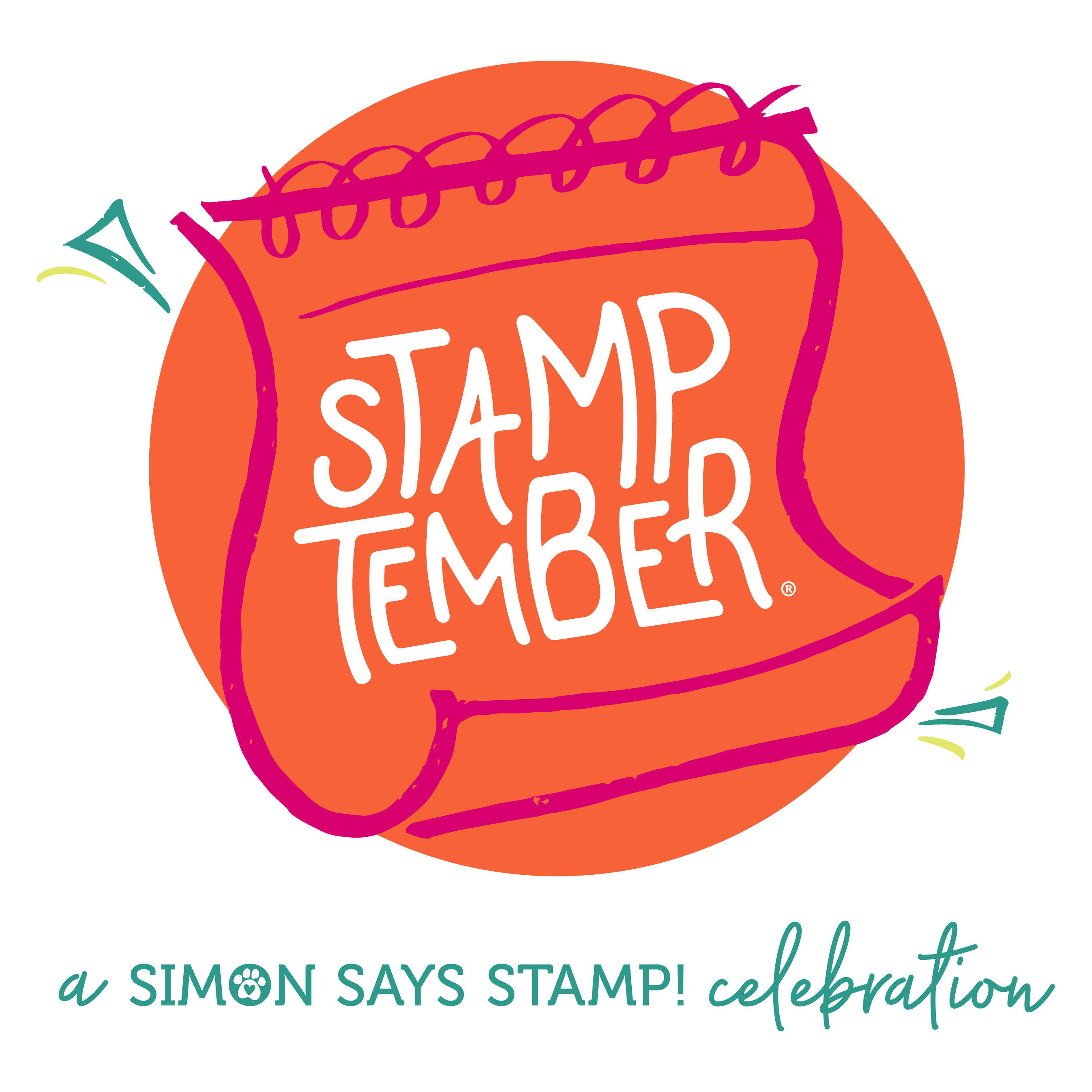 Archives