Showin' Leg In Vegas – CHA Sneak Peeks!!!
Hi there!!
I'm absolutely thrilled to be writing to you from Las Vegas!!!  That means CHA is underway!  Today I have a few sneak peeks of products we will be carrying at Simon Says Stamp very shortly!
My Mind's Eye has tons of new product that will be pouring in at the end of July / early August.  Brace yourselves – it's amazing and impressive!  New releases include Cut & Paste, Chalk Studio, Mistletoe Magic (ooh la la!), Happy Haunting, Vintage Christmas, and some more Decorative Tape Sets!!  Cut & Paste contains 4 collections in itself – Presh, Adorbs, Charm, and Flair!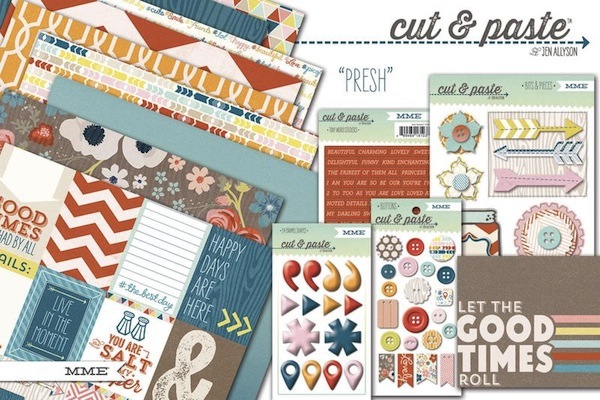 Here's some My Mind's Eye that is available right now!

The new Sizzix for Tim Holtz is so shockingly superb that Tim waited until just recently to reveal it!!  I guarantee that these new releases will be in store for pre-order by the end of this week – that's right – THIS WEEK!  Here are a few of my favorites!
Here are some of the Sizzix for Tim Holtz products available for order right now!

Graphic 45.  What to say about the new Graphic 45…I'm speechless!!  I have loved what Graphic 45 has offered in the past and Typography, Twelve Days of Christmas, and Mother Goose might be even better!  I'm practically drooling over them!  : )
Gotta have Graphic 45 now?  Here are some products recommended by Simon!

Be sure to keep an eye on the My Mind's Eye, Sizzix for Tim Holtz, and Graphic 45 Categories in our store – we'll be adding new product very shortly!!!  Yippee!
Hang on to your hats and stay tuned for loads of social media updates this week as we give you an insider's look into CHA!