Hi folks!
It's that time of year (AND MORE!)  Spring will officially be here in 2 weeks and we want you to have your products in hand before then!
Did you see the March edition of People Magazine yet!?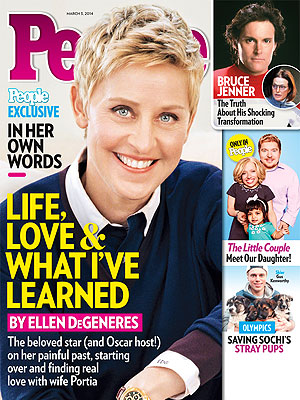 Tim Holtz Film Strip Ribbon was featured on page 92 as "Marc Held's Oscar Party Picks" for decorations.  Simon Says Stamp was also noted.  HOW COOL IS THAT!!!!????  Man, I always knew Tim Holtz rocked, but now so many more people are seeing it too!
While we had worked with the "people" at "People" magazine :)  to get the product into this issue, we had no idea the impact it would have on our business.  What's really wonderful is that it has introduced some customers who are new to the rubber stamping world into our store.  It's fun to see our industry expanding!
Did you know we had a "clearance" sale in Mid February?  We are working on developing our new website and behind the scenes we are reorganizing our warehouse in preparation for the new site enhancements.  These enhancements will not only make it easier for you to shop, browse, and be inspired, but will also allow our logistics team some modern age improvements in order fulfillment.  Thus resulting in a much smoother and happier shopping experience for YOU!  Once our logistics team catches up from the mad rush we are under now, we do hope to reinstate our clearance sale in Mid March.


Our Early Spring 2014 has been very well received!  THANK YOU!  The new Spring colors make my heart happy and I'm thrilled you are enjoying them too!  The March card kit is nearly sold out and the fresh happy colors and theme are a welcomed vision in this bitter and cold winter.  CLICK HERE to see our inspiration newsletter!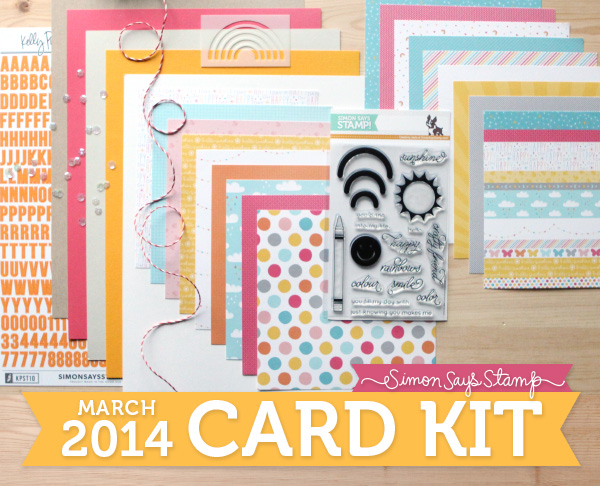 CHA releases from hundreds of manufacturers in our industry have been rolling in. YAH!!  New, fun and inspiring products are filling our shelves daily.
Aren't these all really wonderful things?!  New releases, mainstream publicity, discount sales, a website redesign!  WE ARE BEYOND THRILLED that this is all happening….. but it's happening ALL AT ONCE!  And what that means to you…. is that we are about 10-12 days behind our normal shipping times on shipping orders right now.  Our whole team is working overtime to catch up.  Each day we are catching up a little bit more.  We are so very sorry to delay your orders in any way!   BUT PLEASE KNOW that we are doing the best we can to process your orders with great care and get them on their way to you as quickly as we can.
Did you order an item on Reserve or Pre-order?
In the excitement to order new crafting goodies, some might not notice that certain items in their order were on RESERVE, and that is most likely why the order hasn't shipped. When there is an item on our web site listed as RESERVE or PRE-ORDER that this means your entire order will be held until that item(s) arrives into stock.  You will see this note in the item description:
"Please remember that you are placing this item on reserve and we will ship it as soon as it arrives.  Please do not order this item with other products unless you want your ENTIRE order to be held from shipment.  If you wish to purchase in stock items for immediate shipment, please place them on a separate order.  Thanks so much!  We anticipate a ship date of approximately _____."
If you are currently waiting on an order, please take moment to check if you have items marked RESERVE or PRE-ORDER on the order.
Thank you for your patience while we work to carefully ship your parcels around the world.   Items that were on pre-order or reserve yesterday have just now been moved to "in stock" status on the web site.  If you've been waiting for your order to ship, please know that your order is now entering queue in the warehouse and we are working hard to get it out right away for you.
USPS Tracking
If you are tracking your orders online, it does seem as though USPS is pretty busy too.  Once you receive an email from us stating that your order has shipped, you should be able to track it within 48 hours on the USPS website.
Are you waiting for a Monthly Card Kit?
Our monthly card kit subscriptions are billed and shipped between the 17th and the 24th of each month.
Improvements are on the way!
We are very excited that 2014 is going to bring not only tremendous improvements to our web site, but also to the other flows in business.  We want to be better for you and are constantly trying to find ways to improve.  Thanks for hanging in there with us!  It wasn't long ago that I was hand addressing, hand mailing, and hand stamping parcels (yes with POSTAGE stamps!) at my kitchen table.  In fact, it was just a few years ago.  Now we are very lucky to have 35 full time and many seasonal helpers working hard for you.  THANK YOU for helping us help you!
No team works without error.  But I PROMISE you we have a team full of HEART and we look forward to you receiving your parcels and enjoying Spring with fresh, new products this year.
Thank you!