Hi readers! Happy Saturday to you! We're back with the fabulous and amazing Debby Hughes this month in another creative uses post that I think organizers will totally love! Grab your favorite morning beverage, sit back, relax, and enjoy!
I think my second hobby is organizing and planning! I don't think I'm alone in this, after all, organizing our crafty supplies is part of the joy isn't it? Jennifer McGuire leads the way in this topic, but I have a little addition to add today. When browsing through the Better Together release it occurred to me that the way the Danish Heart dies weave around each other is similar to some of the page markers and flags I have for my planner – the center post goes one side of the paper and the rest the other side.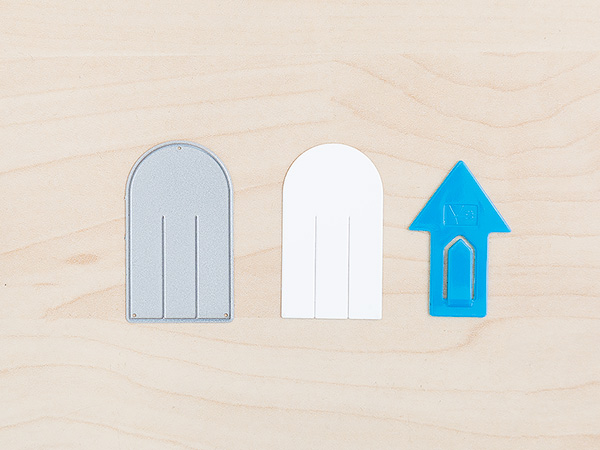 A quick test run proved that this would indeed work for a great page marker. Just imagine the possibilities – any colour, any pattern from your stash, gold glitter if you want and all while using up those little left over scraps we can't bear to part with! I recently bought a new planner; one of the Webster's Pages ones in the light teal colour way. I've always been a planner nerd and am delighted that at the moment I'm trendy LOL. There are planners and accessories everywhere you look and I'm stoked that the paper crafting companies are joining in; Webster's Pages have the Color Crush range and Heidi Swapp are bringing out planners too and I'm sure there are others. After all, what a perfect combination – a paper crafting company with their knowledge of colour and those pretty paper resources and a planner rolled into one!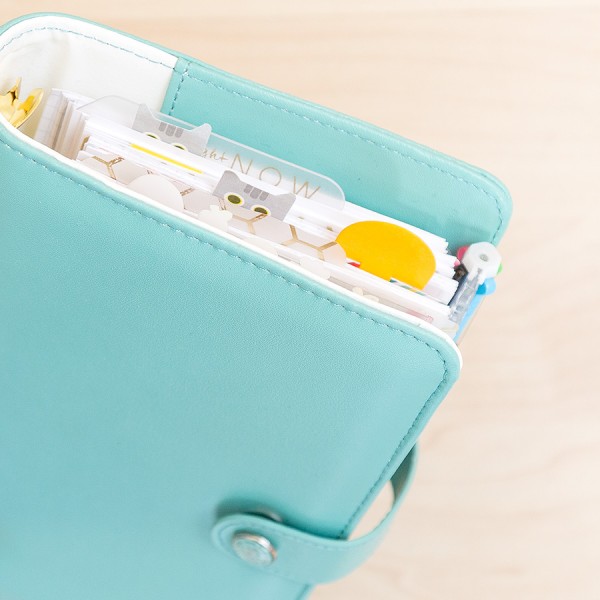 Anyway, I'm getting carried away in my enthusiasm! I was saying that I've recently bought a planner and as I always do when setting up a new system I wanted to personalize it and have my own dividers (I don't tend to stick to the preprinted categories).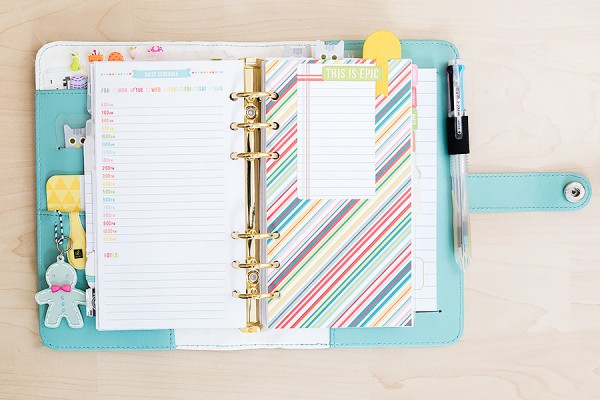 A little patterned paper from an old American Crafts line cut to size created the divider. I cut the smallest of the Danish Heart dies from Sunshine card to match the paper and then trimmed the middle post of the die cut into a flag end. I weaved the three prongs over the top of the divider; the first behind, the middle in front and the last prong behind. Weaved like this the page marker is actually quiet firmly in place, but I added adhesive just to be sure. To finish I popped on a couple of Kelly Purkey Rise & Shine stickers. I am loving the blues and yellows together at the moment, possibly a desire for Spring and better weather!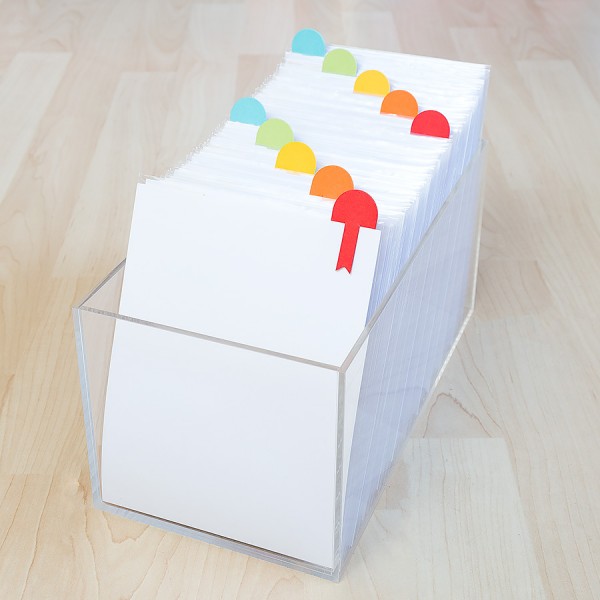 Having created a new page marker for my planner, my mind was buzzing with the possibilities this quick and easy marker could be used for. How about a rainbow of dividers for a stamp storage system? To keep my stamps tidy, I use the Avery Elle pockets in an acrylic DVD box and it took only a few minutes to cut some white card to size and add a rainbow of page markers on top (Lipstick Red, Orange Peel, Sunshine, Green Apple, Audrey Blue). All I've got to decide now is whether to organize them alphabetically or by type.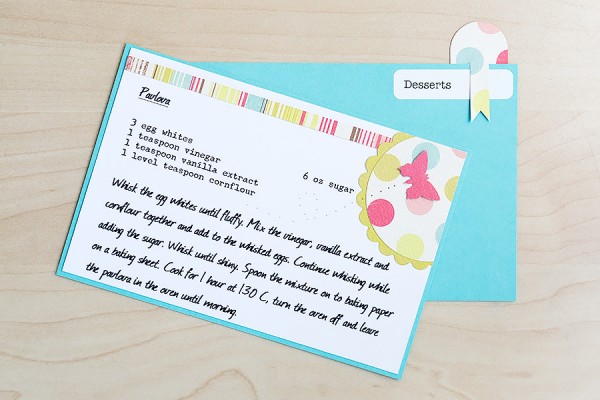 Another use could be for a recipe card system; dividing cards by starter, main, dessert etc. A long time ago I started creating recipe cards for family favorites. The plan is that as the children get older and leave home they take the recipe cards with them. Here's one I created, oh my goodness, years ago. Just look at that little punched butterfly; it must've been before I got my dies! I cut a piece of Audrey Blue card and added a tab in the same spotty paper (an old My Mind's Eye) from the original recipe card along with a label printed with my Dymo label maker. I'm not sure what it says about my hoarding tendencies that I still have scraps of the original paper tucked away. Oh and if you fancy a nice pudding, pavlovas are delicious and the key to cooking them is not to take them out of the oven until they've cooled :D

So this has been rather an eclectic mix of uses for the Danish Heart die – from planner tab, to stamp storage and recipe organizing! I hope you give your dies another look and see what else you can use them for!
Supplies:
Thanks so much for reading today and thanks to the awesome
Debby Hughes
for this gorgeous inspiration!