Ranger Products Spotlight: Alcohol Inks!
Hi everyone, it's Shari here with a card inspiration using some super fantastic Ranger products. I've been wanting to play with the Artists Modeling Film from Wendy Vecchi for awhile now… and the best coloring agent to use with it is Ranger Alcohol inks! So here is what I came up with!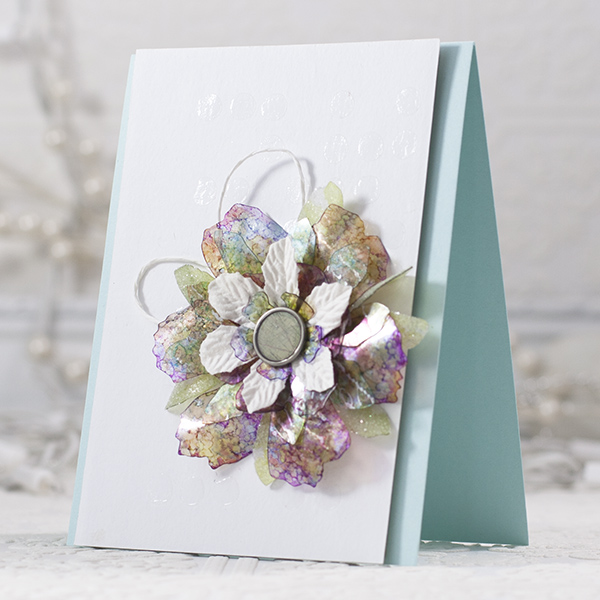 I wanted to create a subtle background for the flower so I used the Dylusions Dotted Flowers Stencil with Translucent embossing paste. It just adds a little shine.
Take a real close look at the leafy greens on the very back of the flower… I used the Be Creative Tape sheet with the modeling film so I could use Rock Candy Distress Glitter. This flower would be fantastic as a pin for a scarf, just add a pin back!
I've also created a video of the entire process. I've had to speed it up to fit everything in, so relax and enjoy.
Thanks for stopping by today. I'll see you next week!