Ranger Ink Autumn Tag with Shari
Happy October everyone!!! Can you believe it's here already? I can't… my summer has flown by. We are starting to have cooler weather patterns here in the Mid-West and with that comes the arrival of fall colors!
I've been absolutely dying to play with some awesome Ranger products and put them together in one project. I've created a tag to celebrate the change of season.  I LOVE how the Distress Paints resist the Distress inks! It is like magic!!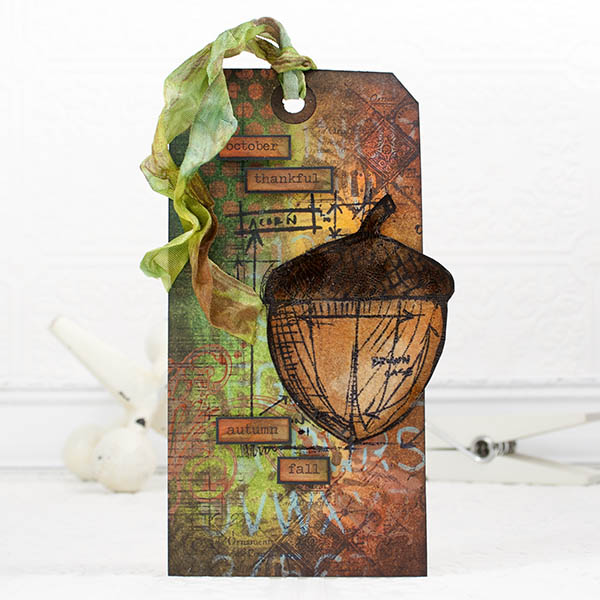 I could play like this all day…everyday… the hardest part is knowing when to stop!  Below, I added some Rock Candy Distress Crackle paint to the Acorn to give it a bit of shine and… well… Distress.
I used a combination of Antique Bronze Distress Paint along with Broken China and Peeled Paint Distress Stains to color the ribbon.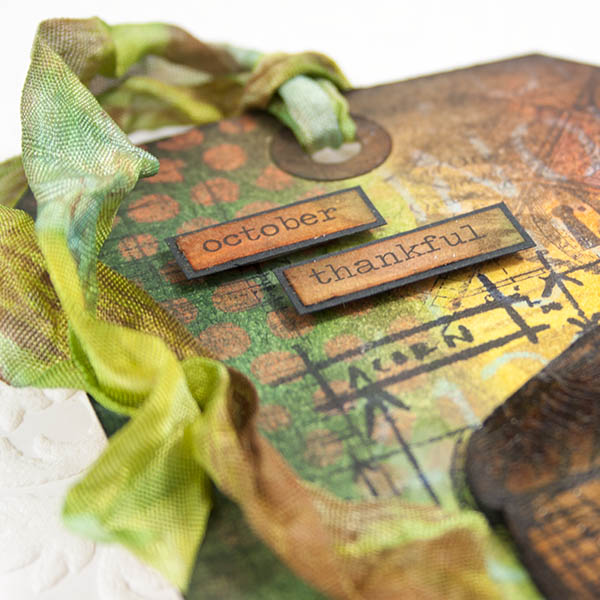 In the photo below, I used some Walnut Stain Distress Stain along with some Ripe Persimmon and Peeled Paint inks that were left on my ink blending tools to color the Seasonal Chitchat stickers.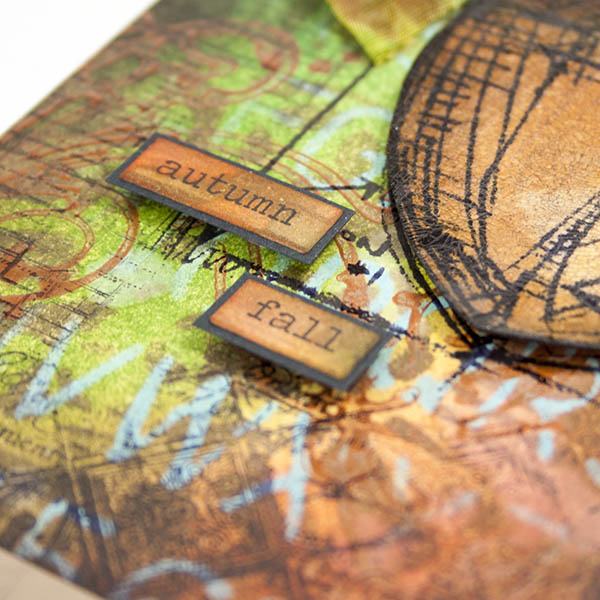 Next up is the video I shot of the entire process, I've had to speed it up to fit in all the steps… Hope you enjoy.
Thanks for hanging out with me today.