Hi everyone! Where has this week gone?  I hope yours has been going great! I'm pleased to bring you some fun Prima inspiration by the always awesome Sharon Laakkonen! This idea is super fun, and I'm betting you'll want to give it a try! Special thanks to the Prima blog for sharing this awesome content!
Enjoy!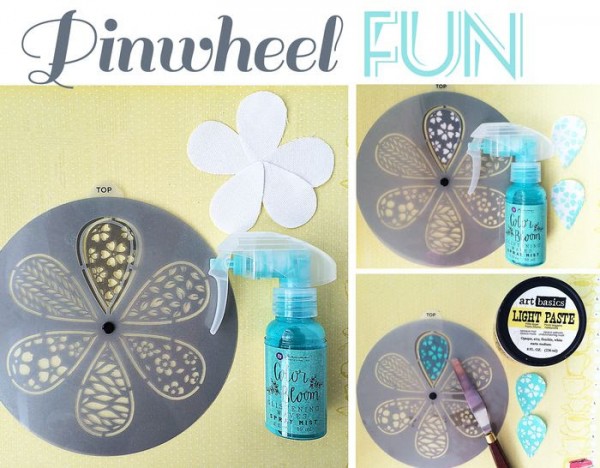 1. First decide which petal design you love the most. Spin the top layer of the stencil to open that design up.

2. Slip a Bethany Petal between the top and bottom layers of the stencil using the stencil outline as a guide. Mist with your favorite Color Bloom Spray. The stencil protects everything except the open petal area, allowing beautiful color to go through the stencil design to the surface below. Spray two more petals. Dry.

3. Want to step it up a notch? Let's spray the petals FIRST, then add another layer with the stencil. Insert a colored petal under ANY design on the stencil. Spin the top layer to "open" this design up. Apply Light Paste with a palette knife over the stencil design. Repeat on another petal. Dry. How fun was that? Now you are all set to put this gorgeous pinwheel flower together.

4. For an added element of fun after assembly, pop on a Metal Flower!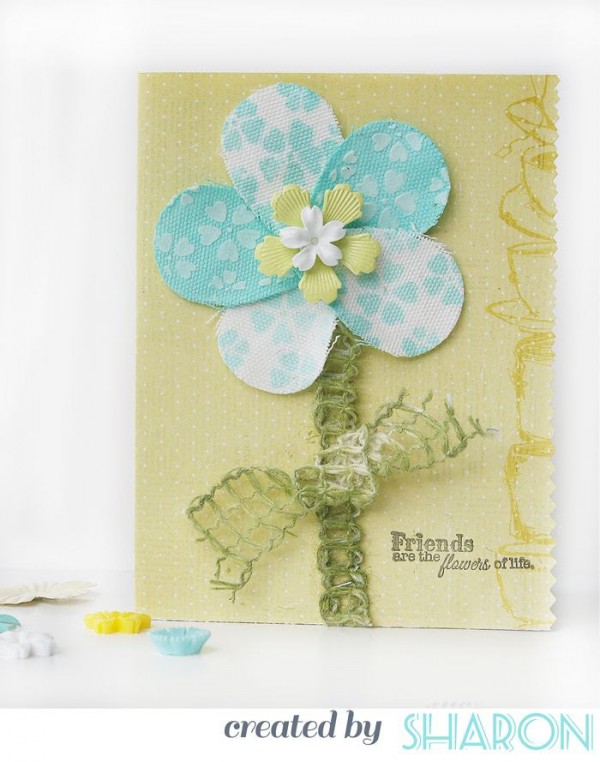 Supplies:
Thanks for reading today and thanks to
Sharon
& the
Prima blog
for this amazing inspiration!
Coming Soon!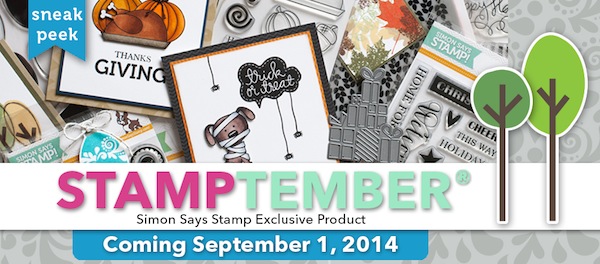 Blog Candy Alert!! Follow our blog via email and comment on this post for a chance to win a special blog candy!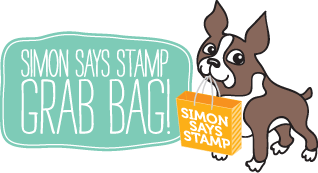 Congrats! Blog Candy Winners!