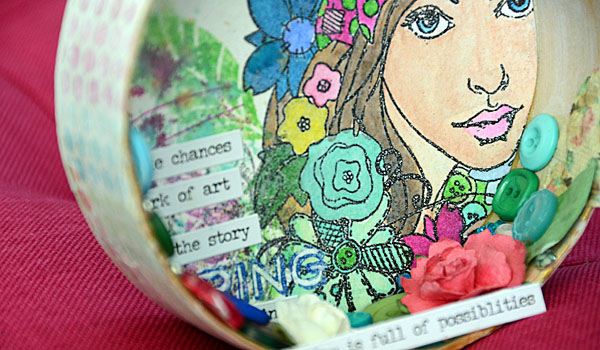 Creating is a funny thing – sometimes things end up working out in ways you never expected! May Flaum here, and today I'm excited to share with you a project that started as a colorful card that turned into a mess, that turned into a fabulous shadow box! Today I'm working with my favorite Prima Bloom Girl Stamp.
To begin, I stamped with embossing ink and heat set with black embossing powder.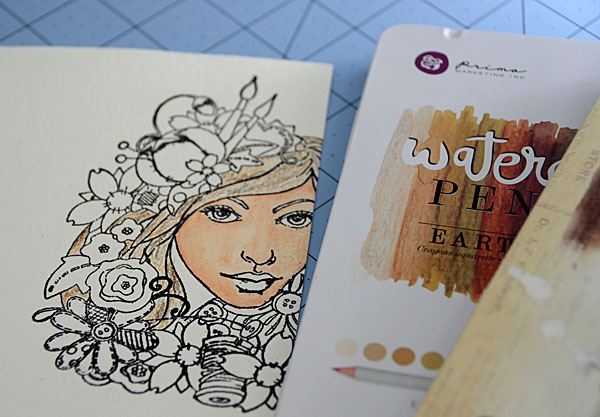 I did this to ensure the image would stand out, and I love the results. Speaking of love – I began coloring this crafty lady with my Prima watercolor pencils and water brush. Love those earth and skin tones!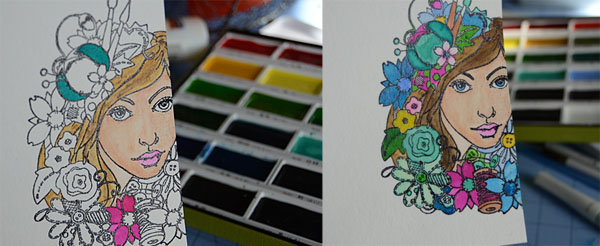 This part was the most time consuming – but fun! I colored each piece with either watercolor pencils or from my Kuretake watercolor set depending on the color I wanted. My big tip is to not work on items next to each other while wet – it will help you avoid colors bleeding together.
Once all those details were colored in I stamped the edge of the stamp onto a scrap of cardstock and created myself a mask to lay over my image. I didn't have quite a big enough area to make it work so I cut out another little scrap (and taped it all together. Improvise with what you have, I always say!

This is where things went sideways. You see, I was stamping and inking and misting my heart out, and things got too bright and too messy. In short I went too far! I tried adding word stamp + stickers to cover up the worst… that only made it worse! I tried misting with picket fence mist and that helped tone things down, but I still didn't like this card. That's when I went digging and found a small circular box.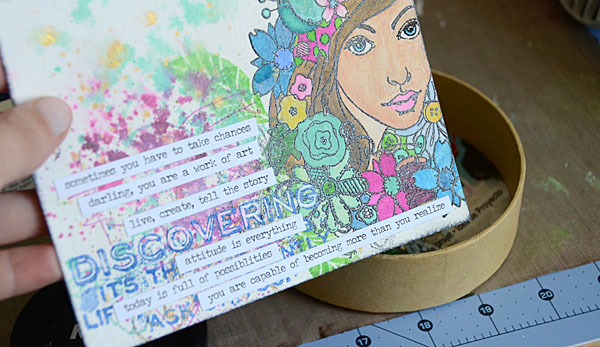 Realizing it was a good size and that I could cut part of my image out and create a shadow box I found myself once again excited! I used the box to trace a line then held my image up to the window to make sure I liked where it was at.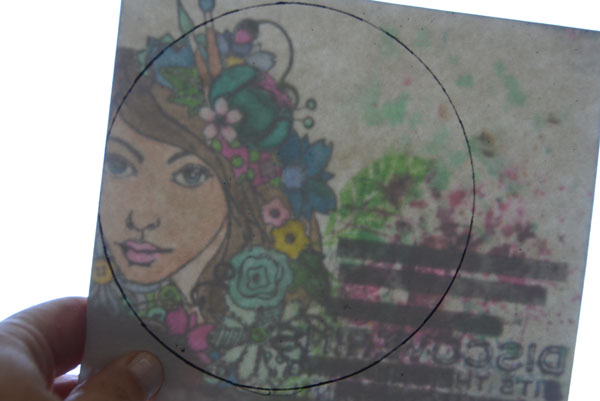 Oh yes, this will work fine! I cut just inside the line, then made adjustments until I could fit this into the base of my box.
This in, I edged the outside with washi, then washed the inside and out down with a bit of gesso and a few streaks of gold paint for good measure.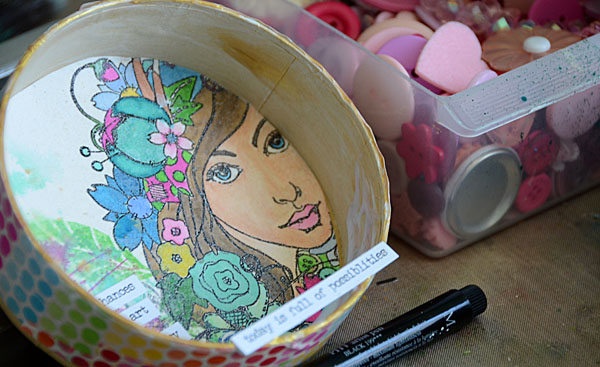 Next up: decorate! I used another phrase sticker and I glued a number of buttons, gems and things both to the inside and also at the top edge (where her hair ends) as well.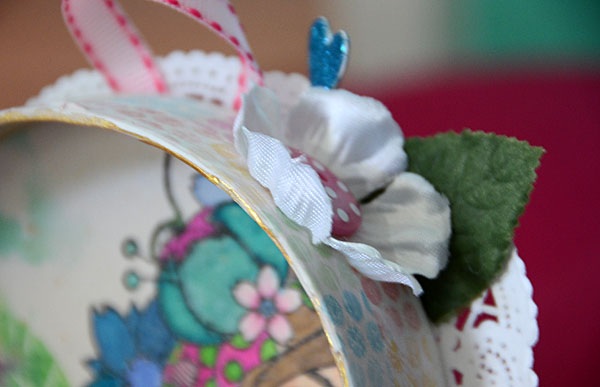 The great thing about a project like this is that you can just add whatever you might have! You'll just want to play with an assortment of colors, sizes, and textures.
Once I felt satisfied I added a loop of ribbon (so it can hang) and a doily to cover that and secure it better onto the back.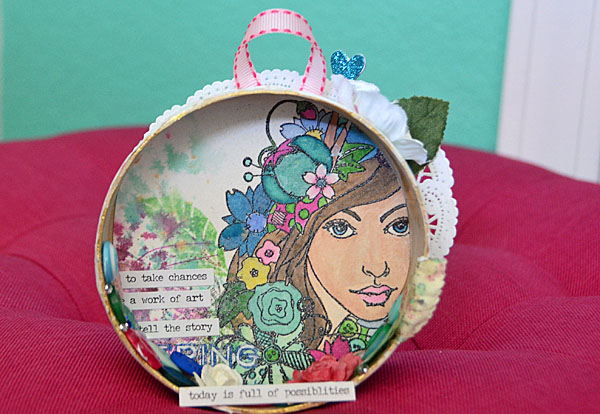 Here is the finished piece – and I absolutely love how it turned out! It just goes to show that sometimes you can over work a piece then re-work it into something even better than the original concept.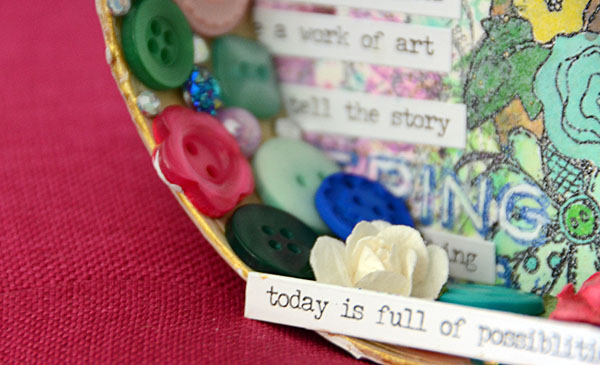 I hope that I've inspired you to play today – happy crafting!
Supplies Used:
Thanks for reading today!