Hi readers! Happy Thursday! Please join me in a big Simon welcome back to our pal Debby Hughes with her always amazing monthly creative uses post! This time around she's using some of our new Spring Plush to make cute candy pouches. Read on to get more information, and be sure to watch the video too! Enjoy!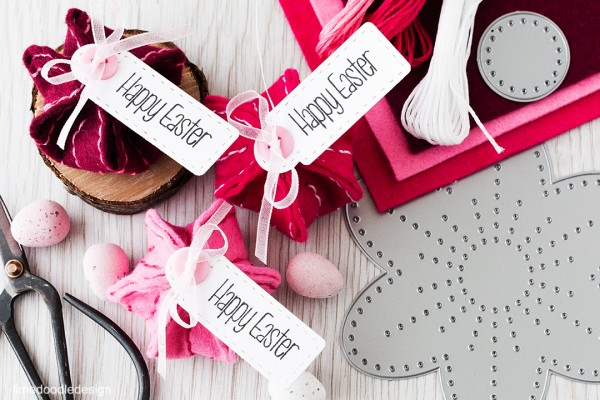 Hello, it's Debby here with plush petal pouches – try saying that fast three times! Are you as taken with the new plush dies as I am? Fabulous aren't they but I did want to make sure I made the most of their uses so you'll see in the video below I took the Plush Flower die pictured and turned it into these cute pouches to hold some chocolate Easter treats. They would work well as party or wedding favors too and when they have served their purpose as packaging the felt can be smoothed out and you have a lovely decoration or I think they would make great drinks coasters too.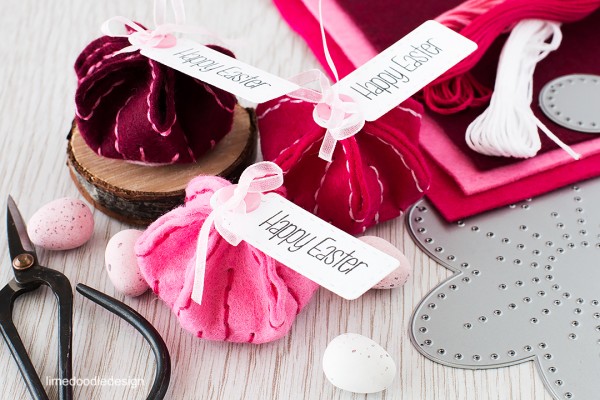 I used some of the new wool felt in the Lipstick Party colorway – three toning pinks in good-sized sheets of quality felt. I cut the Plush Flower die from each color and the flower centre from white felt and then chose DMC embroidery floss colors to tone – 600, 603 and white.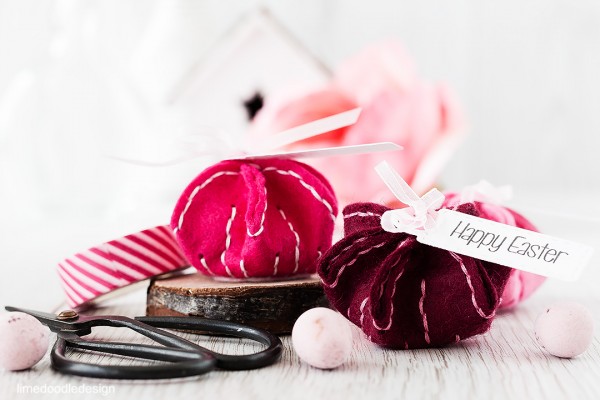 I used a simple running stitch to decorate the flowers, doubling back on my stitching to create a continuous line of stitches for some areas. Choosing this stitch and not a traditional back-stitch means both sides of the project are nice to look at which I think is important – you don't want messy stitching showing when the recipient opens their pouch.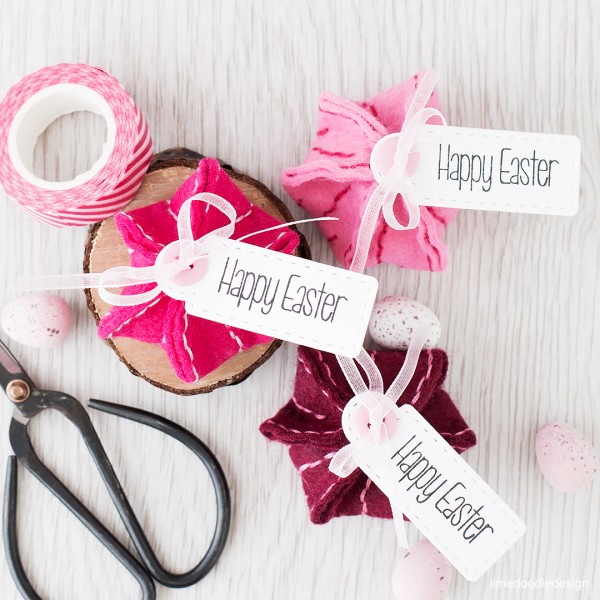 Having finished the stitching I used more of the embroidery floss to pick up the tip of each petal and gather them together like a drawstring bag. In the end I replaced the floss with thin organza ribbon as I thought it had a little more substance.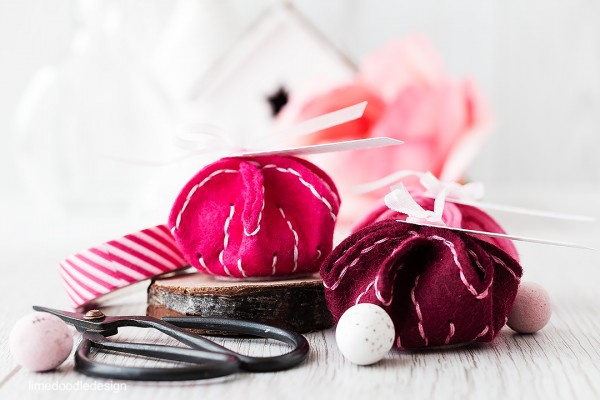 The bags are filled with Cadbury's mini eggs (small sugar-coated chocolate eggs) – I put five in each pouch and they fitted comfortably with a little space around them too.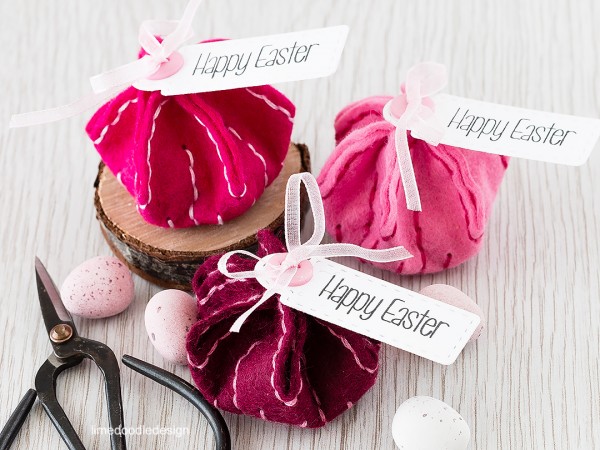 I didn't think the pouches needed much decorating but I did add a Stitched Tag stamped in Intense Black ink with a greeting from the Springtime Critters set. I threaded the ribbon through the tag and added a button to each pouch before tying the ribbon.

I think these pouches are a cute way to present a small gift or a few sweet treats and it's great to get more use from our dies :D
 SUPPLIES:
Thanks for reading today, and thanks again to Debby for being our guest today!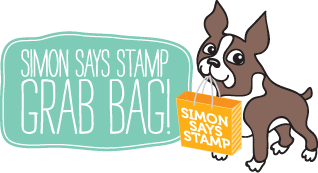 Blog Candy Alert!! Follow our blog via email and comment on this post for a chance to win a special blog candy!