Plus One: NEW Amy Tangerine, coming soon!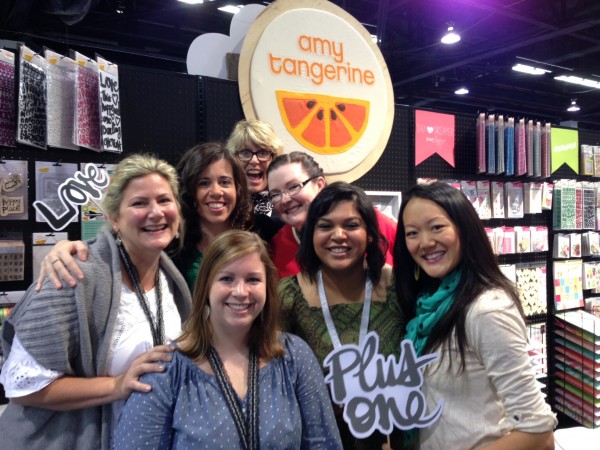 Hi there! Happy Friday, everyone! I say it every show, but truly one of the greatest things about going to the CHA shows is getting to reconnect (or connect for the first time) with people you've been emailing all year! Amy has this kind, fresh, & fun spirit that I feel reflects back into her collections, and Plus One is of no exception. Pictured above is Amy, myself, and the rest of the Simon team that traveled to the show this year!
We had some fun playing (& painting) on the new collection as you can see below! There are so many ways to make it your own!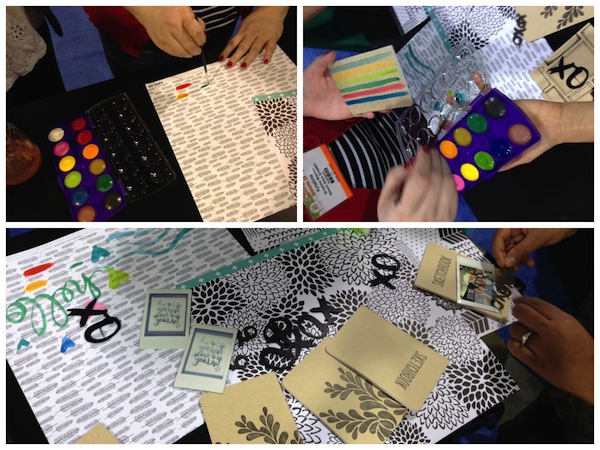 Check out some fun sneak peeks at the Plus One collection in actual product form or inspiration! What is your favorite?? I'm loving that new die set! Wow! You can shop Amy's current collections in our store NOW! They are fantastic too!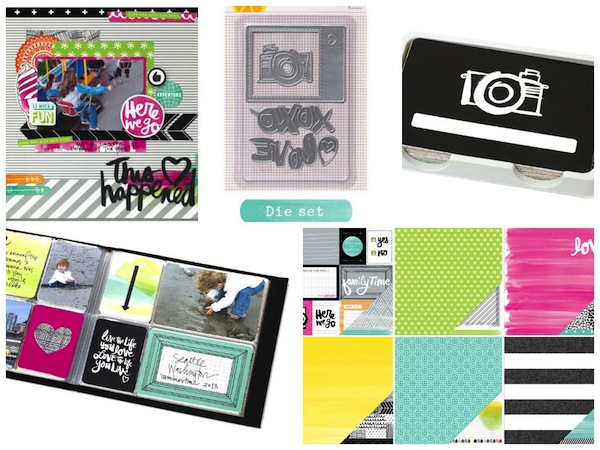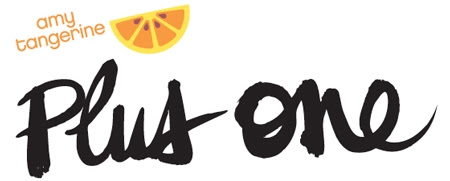 Love the life you live with Plus One, the newest collection from Amy Tangerine. This boldly colored collection showcases the thrill of the everyday and is presented in bright hues of pink, turquoise, yellow and green. Hand-drawn words and graphics of cameras, globes, arrows and planes highlight the adventurous spirit of this watercolor-inspired collection.

This colorful collection contains 24 double-sided patterned papers, stylish Thickers, coordinating stickers and two fun embroidery stencil kits. This collection also includes a 9-piece thread kit, magnetic binder clips, wood mounted stamps and a bold album.
Plus One will be shipping early February and we can't wait to add this sweet & brightly colored collection to our store!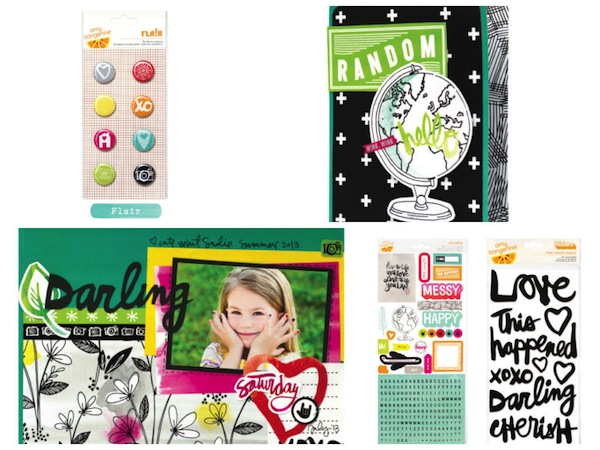 Thanks for reading today! Now… how about some blog candy?
As you saw above, we had some fun decorating some Mini Day Books! The one that Amy is holding (on the right) will go to a lucky reader and commenter on this blog! She also signed it! Be sure to comment on this post for a chance to win! Good luck!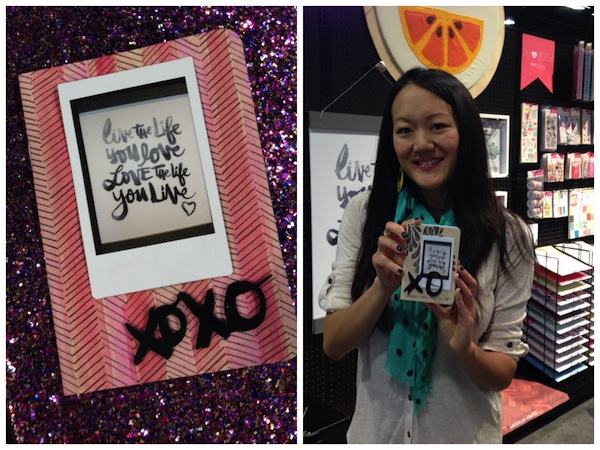 Congrats! Blog Candy Winners!
From: Isn't Ice Nice? : shirley-bee!
From: It's time for a CHA Mega Show Update! : Karen buhoscrapper!
From: CHA Day 2: Ranger & Tim Holtz Sizzix! : Jennifer S.!
From: CHA Product Updates: Day 3! : Joyce!
From: CHA Highlights: Prima, Graphic 45, & Spellbinders! : Yvette!
Please email me ([email protected]) with your name and the name of the blog you won from to claim your prize!