November 2013 Card Kit REVEAL!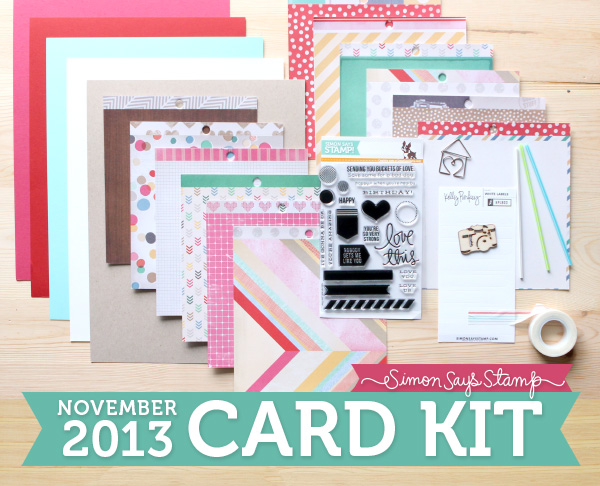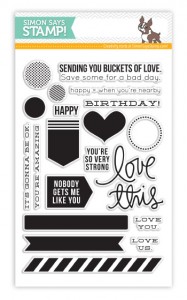 Hello, all! I'm happy to be revealing the November 2013 Card Kit today! We've crammed lots of colorful, fun, and inspiring supplies in this kit and we can't wait to get it on your hands!
Included in the kit: the brand new Love This stamp set from Simon Says Stamp that was specifically designed to coordinate with this kit, 12 sheets of 6×6 paper from Amy Tangerine's Cut & Paste collection (randomly selected from the 6×6 pad), five sheets of coordinating cardstock, Kelly Purkey White Label stickers, three Doodlebug Pixies sticks, a house  with heart clip, one roll of Kelly Purkey ledger washi tape, and one wood veneer camera (randomly selected).
You can pick up the November 2013 card kit HERE for just $24.95 + shipping. Or if you'd like to receive this kit and future kits for only $19.95 + shipping per month, you can SUBSCRIBE HERE. When you subscribe you will receive kits delivered to your door automatically!
As usual, we sent the kit to some amazing cardmakers to see to what they could create!
So fun! Remember, you can order the card kit HERE. :)