Welcome back amazing guest designer, Paula Cheney! She's going to give us some great tips & tricks for using new Tim Holtz stencils!
Enjoy!
Stencils.  I have had a love, hate relationship with them over the years.  My desk is usually messy when I'm creating and it seemed I could never carve out enough space to lay down a dedicated craft mat, spray over the stencil, then clean everything up. That even sounds like too much work just typing it.  Oh, and then there's the storage issue…another challenge to keep them together and flat in a very small craft room.  
Well, I have had a change of heart…welcome to "No Mess Stenciling 101".  You don't need a large work surface, a special storage system or a hundred paper towels for cleanup, just a few simple supplies to create some magic. Let's get started!Gather some supplies: A variety of Tim Holtz Layering Stencils, #8 manila tags, Distress Ink, Distress Paint, Blending Tool and extra foam pads (one for each color paint).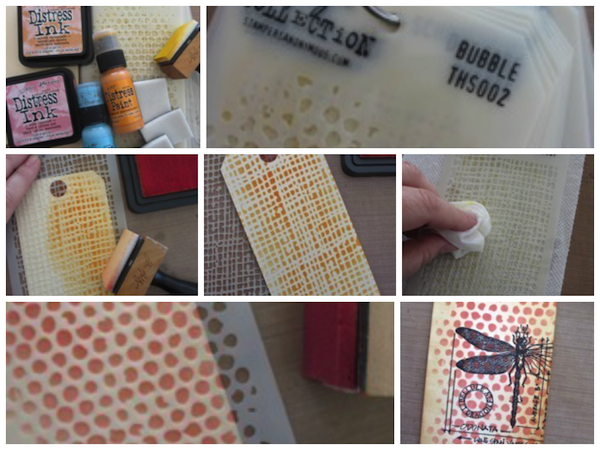 Tim's new stencils are tag shaped with a hole at the top for a ring.  Since I am using #8 tags today, I never had to remove the Layering Stencils off the ring.  I find the one I want, flip it to the front for use.  When I'm done, I wipe it off and it goes right back into the mix.  And storage?  they just hang on a hook right by my craft table.  No more digging through the drawer to find what I'm looking for.

So lets start with Distress Ink, by far the easiest medium to work with.  Place the Layering Stencil over the top of a #8 tag. While holding the stencil in place with your fingers, rub the color on with the Blending tool.  It's just that easy.

Love the

burlap image

on the tag!  A great background for so many projects.

NOTE: Remember, Distress Ink reacts with water, so if you are planning to use Multi-medium or Mod Podge over the top, the ink can smear…in that case it's better to use Distress Paint which is Permanent when dry (that's coming up next).

For clean up, I like to place the stencil on a small paper towel and just wipe it off with a wet wipe.  Done.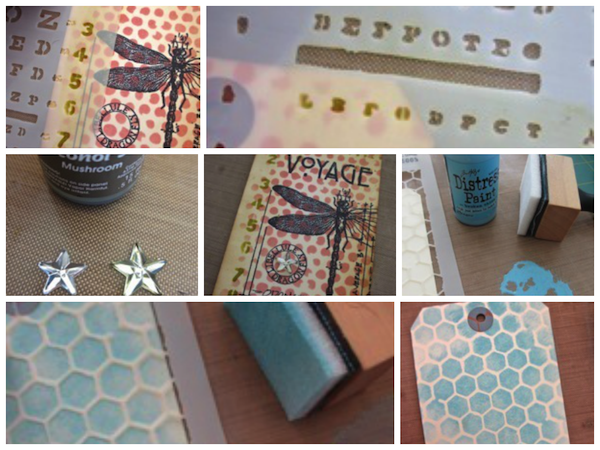 Using the Eye Chart Layering stencil, add numbers running down the side with Distress Ink – Peeled Paint.This stencil has lots of tiny holes for adding detail.Use Alcohol Ink in Mushroom to color a Mirrored Star.  This color Alcohol ink is my go to weapon for instant aging.  If I could only have one color of Alcohol ink, it would be this one…well maybe Butterscotch too.Add the Mirrored star in the small circle on the tag.  And there it is, super quick and simple, with a lot of detail.So let's try Distress Paint now.  Broken China is up first and the stencil…Honeycomb.Same basic technique as Distress ink, but here are a few things to remember:

Shake Distress Paint till you can hear the mixing ball.

Squeeze, while pouncing paint bottle onto craft sheet.

..a little goes a long way!

Pounce Blending tool into paint.  Foam should be saturated but NOT soupy.

Hold the stencil/tag tight.  Think of the foam pad as a "dry brush".  Soupy paint on the foam pad is not your friend.

Depending on the stencil, I might pounce over the stencil, like traditional stenciling or use the circular motion I use when applying Distress ink.  If you have too much paint on the foam, the pouncing method works much better to get a clean image.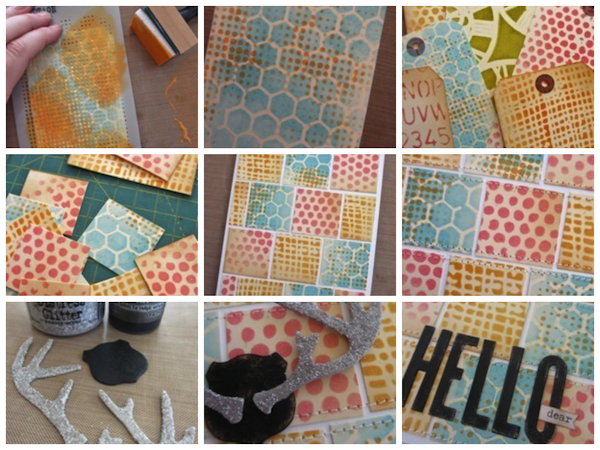 The Distress paint on Manila cardstock dries very quickly so you can add the next layering stencil almost immediately. This time, Dot Fade in Spiced Marmalade over the blue.  Same rules apply…dry foam.
Once you like what you see, clean the stencil immediately.  Love the small dots over the larger Honeycomb…I think this would look great with so many combinations of colors.
Once you start, it's hard to stop making tags…small, big, paint, ink…I like them all!
So what do you do with all the tags?  I decided to make a card.  I picked three #8 tags that were cohesive, blue, orange, and pink based tags with a variety of patterns and cut them into 1 1/2″ squares.  You will need four – 1 1/2″ squares of each pattern.
I folded a piece of white cardstock and glued the squares to the front.
Then stitched across the squares with my sewing machine.
I love the new Tim Holtz Alterations Trophy Antlers die (available Sept).  I decided to bling it up just a bit by using the new Distress Glitter in Pumice Stone on the antlers. Absolutely love this stuff.  In my mind, it's like fine mica with more weight to it.  It does not spread like traditional glitter (you know what I mean) and you can actually leave  your craft table without looking like a mirror ball.  Very subtle, but beautiful effect.Once dry, I added the antlers to the card front.  A little foam tape under the middle of each antler to give them a lift.I cut the word HELLO using the Sizzix Alterations Block Talk alphabet and Core'dinations Kraft Core cardstock in black. Easy to scuff the letters with the Sanding Grip to reveal the kraft color below.  And just for a fun play on words, I added the Chit Chat word, "dear" inside the O…it just worked too well with the antlers.So there you go, a simple approach to stenciling that doesn't create a huge mess!  If I have peaked your interest in trying mess free stenciling, you might be interested in a mini book using the same techniques shown here.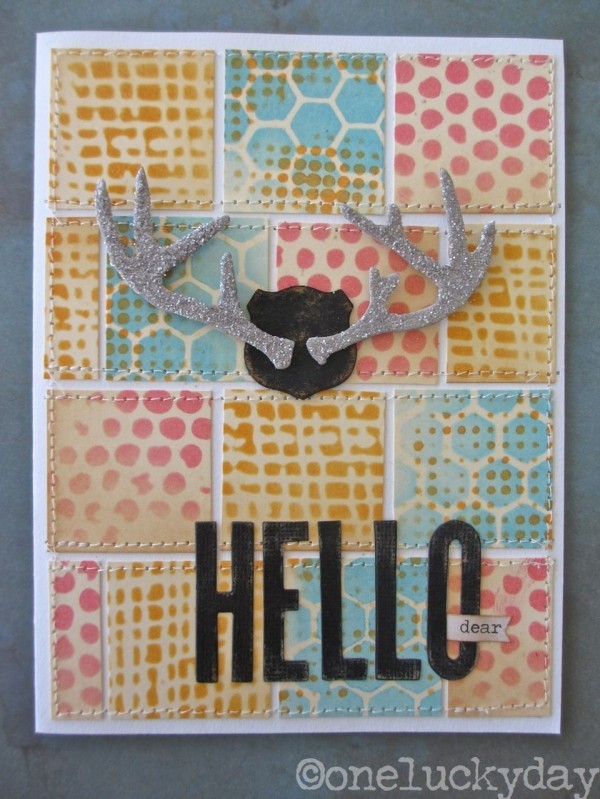 Supplies:
Thanks so very much to special guest,
Paula Cheney
! I hope she's inspired you on how to make something beautiful with stencils without the mess!!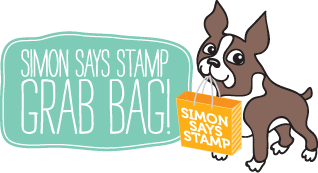 Blog Candy Alert!! Follow our blog via email and comment on this post for a chance to win a special blog candy!