New Announcement by Tim Holtz and Ranger Industries
Are you in love with those mini distress inks?  WE ARE! They are not only just the cutest little things, but they are so handy too!  You can carry the convenience of huge color selection in a smaller space.  This is ideal for traveling, for trying out new colors, for sharing with friends, and definitely for having every color within reach in your craft space.
Tim Holtz and Ranger announced the addition of mini distress inks in sets #7, #8 and #9.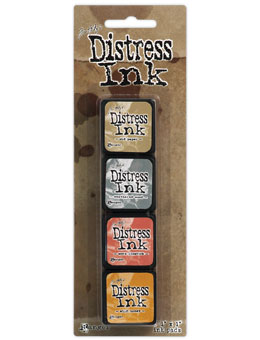 Set #7 includes:  Old Paper, Weathered Wood, Worn Lipstick and Wild Honey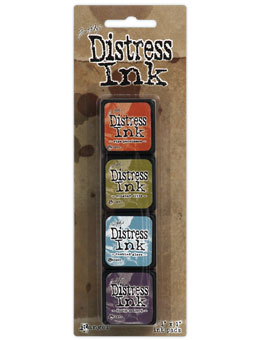 Set #8 includes:  Ripe Persimmon, Crushed Olive, Tumbled Glass, and Dusty Concord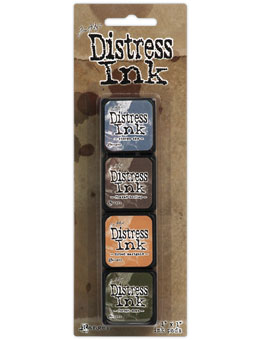 Set #9 includes:  Stormy Sky, Frayed Burlap, Dried Marigold, and Forest Moss
Two of the most popular tools in our store, the mini round blending tool and refills are the perfect complement to not just your mini distress cubes, but for your full size pads too :)