National Scrapbook Day Giveaway WINNERS!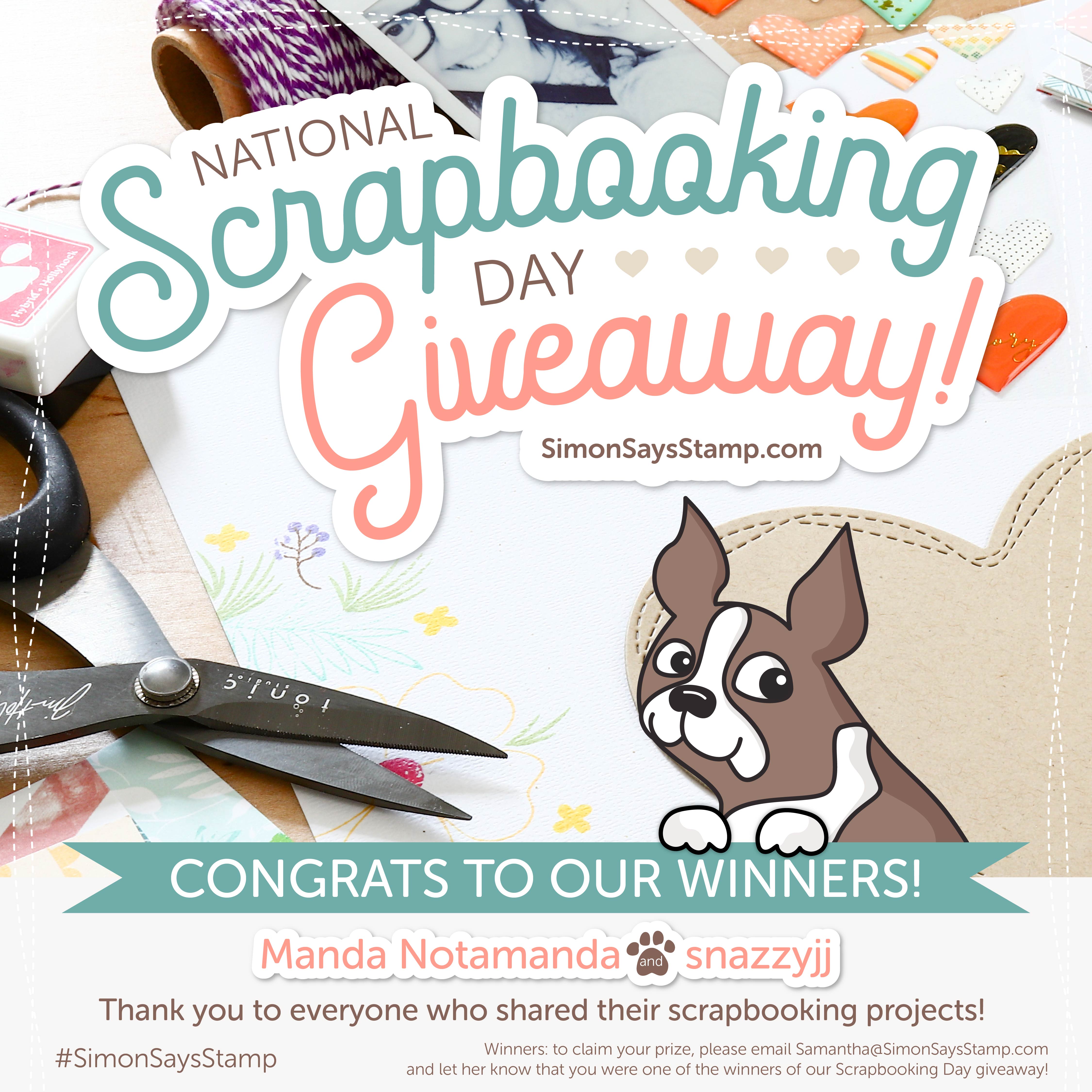 Happy Friday, friends! Have you been enjoying our Sending Sunshine release blog hops? Make sure to check them out to see all the amazing inspiration!
Earlier this month we hosted a special National Scrapbook Day giveaway; we were so amazed by all of the beautiful scrapbook layouts and memory keeping projects that you shared. If you missed seeing the inspiration, make sure you check out the original National Scrapbook Day link up and Facebook post!
Today we are so excited to share the two randomly drawn WINNERS of the $100 gift cards that we were giving away in honor of National Scrapbook Day! Are you ready to find out who won? Drum roll please…
Manda Notamanda
snazzyjj!
Ladies! Congratulations! Please email [email protected] and let her know you were the lucky winners of the National Scrapbook Day giveaway! She will get your gift cards emailed to you right away so that you can enjoy your shopping sprees! :)
And a BIG thank you to all of you who shared your projects for the giveaway; keep up the amazing work!
Happy Friday everyone!