Modifying a Christmas Stamp for Valentine's Day Card!
Happy Thursday, all! Today I get to show you how I modified a holiday stamp from Magnolia and turned it into an image for a Valentine's Day card…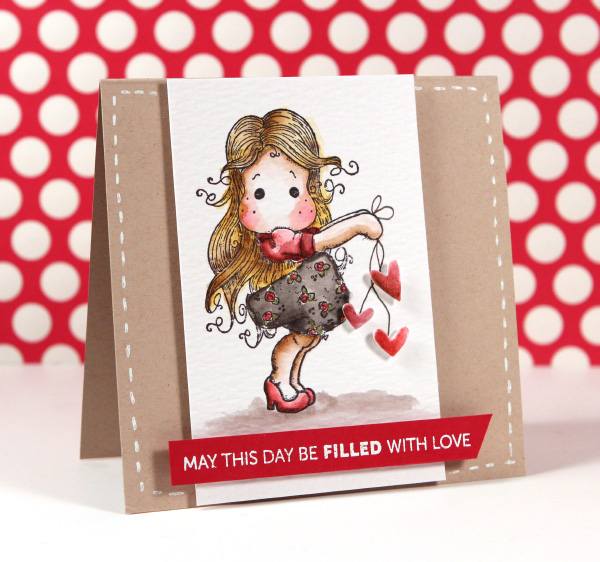 The original stamp had Tilda holding up a Christmas stocking. Be sure to watch the video below to see what I did to make it look like she's holding hearts on strings. :)
I colored the image with Distress Markers and a water brush. I love the soft look of watercolor, and using Distress Markers is an easy way to get that look.
Supplies