Mixed Medium with Shari Carroll: Homage to Paris


Welcome, everyone!!! Today I have a mixed medium piece that has a lot of thought and meaning behind each detail. Sometimes creating these types of projects are not so much about the techniques involved, but more about what it represents.
At first glance, you may spot some significant elements, but as you look closer and learn my thought process, you will see more. This is my homage to Paris.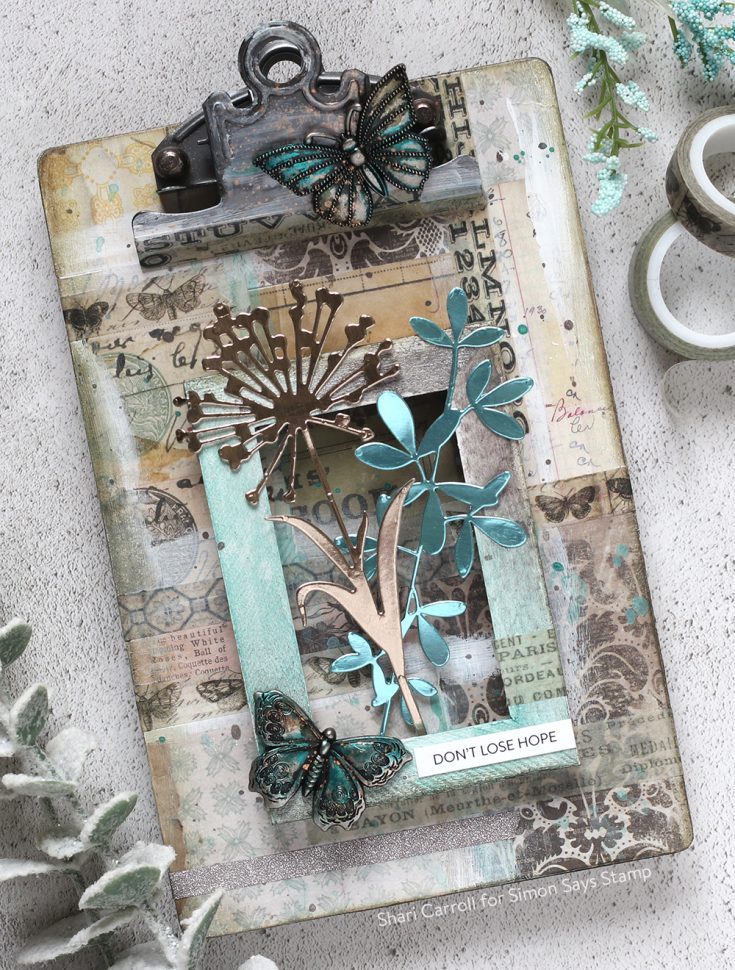 The Clipboard structure (Paris) holds history and many relics. The background papers are old and distressed, well used, well read, the foundation of the city. The frame (cathedral) is muddied, damaged and tarnished. The drips and drops of color are for the many tears shed.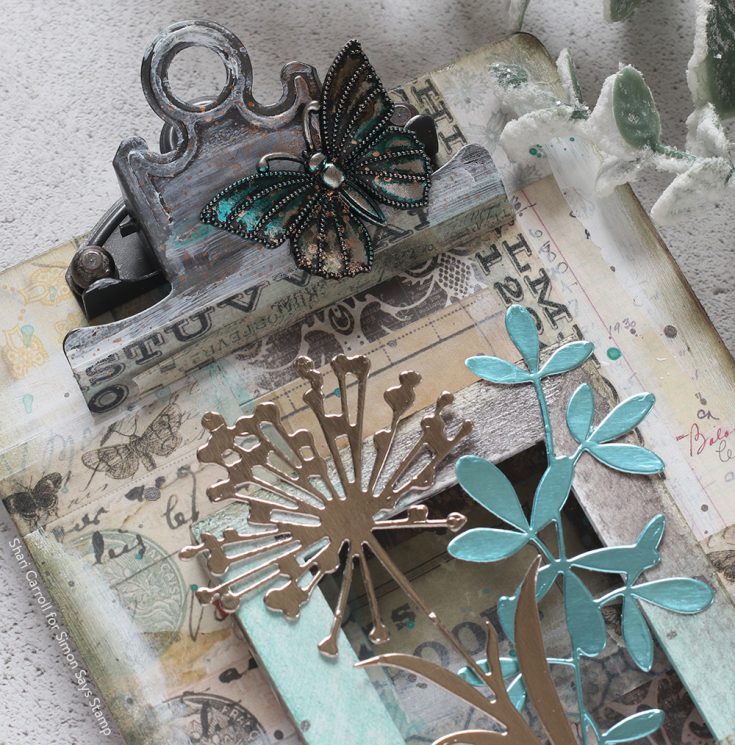 The metal butterflies "Papillion" are intact, discolored, soiled but still a beautiful representation of hope and repair.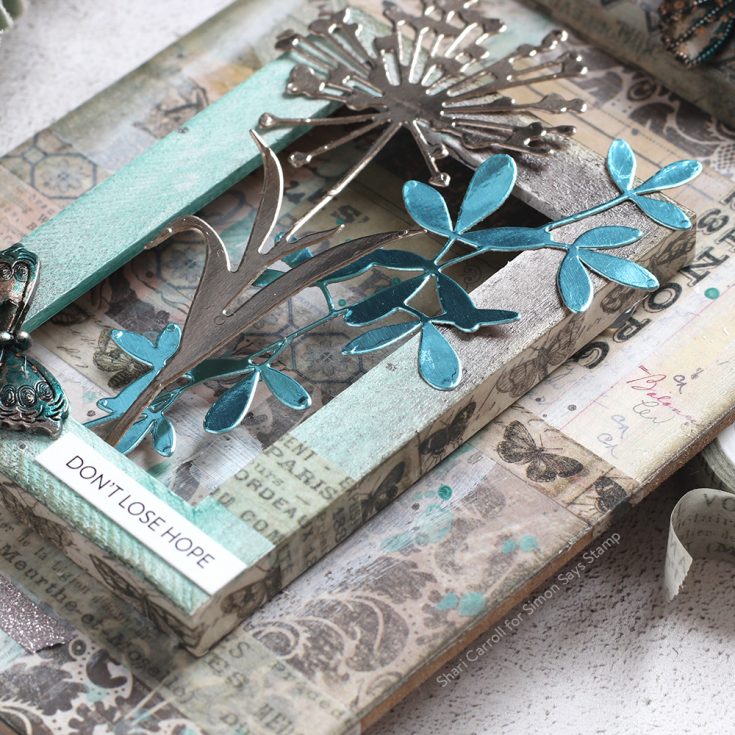 From out of the frame which is wrapped by Papillion comes a sign of new life, flowers, shiny and bright. And finally, tissue tape reveals the word "Paris" along with "Don't Lose Hope."
I love grabbing pieces to put together that have sentimental connotations. Even if my details are personal and subtle, I will know what provoked my feelings or emotions to place them in my art. I hope I've inspired you to try designing with thought and meaning in your next project.
Blog Candy Alert!! Follow our blog via email and comment on this post for a chance to win special blog candy!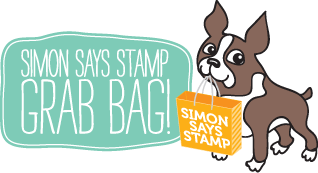 Tim Holtz Idea-ology MINI CLIPBOARD…

Tim Holtz Idea-ology VIGNETTE FRAMES…

Tim Holtz Idea-ology 8 x 8 Paper…

Tim Holtz Sizzix WILDFLOWER STEMS 2…

Tim Holtz Idea-ology 8 x 8 Paper…

Ranger TIM HOLTZ DISTRESS Designer…

Tim Holtz Flip Top Distress Paint…

Dina Wakley Ranger WHITE GESSO 1OZ…

Ranger Tim Holtz Distress Crayon…

Simon Says Stamp SENTIMENT STRIPS…

Tim Holtz Idea-ology BUTTERFLY Design…

Tim Holtz Idea-ology BUTTERFLIES…

Tim Holtz Alcohol Ink POOL Ranger…

Tim Holtz Alcohol Ink MUSHROOM Ranger…

Dina Wakley Ranger MEDIA BRUSHES…

Faber-Castell COLLAPSIBLE WATER CUP…

Ranger 2 oz MISTER BOTTLE MIS30676

Simon Says Stamp CRAFT TACKY GLUE…

Ranger 4 ounce MULTI MEDIUM MATTE…

Sticky Thumb CORDLESS HOT GLUE GUN…

Tim Holtz Tonic GUILLOTINE COMFORT…

Tim Holtz Sizzix SIDEKICK STARTER KIT…