Mixed Medium: Capture Life's Moments

Welcome to the blog everyone!! I've got a really intricate canvas to share with you that's full of texture, treatments and muted tones of color.
I could do these all day….everyday… seriously. My focus product is Prima and on this project I show how they work together to create a treasured piece of art.
If you're new to mix medium, this may appear intimidating. Start with a 6×6 canvas and build up texture with pastes, paper clay, pearls or beads, metal pieces, buttons and flowers. Go at your own pace, take your time and put your items where you want them.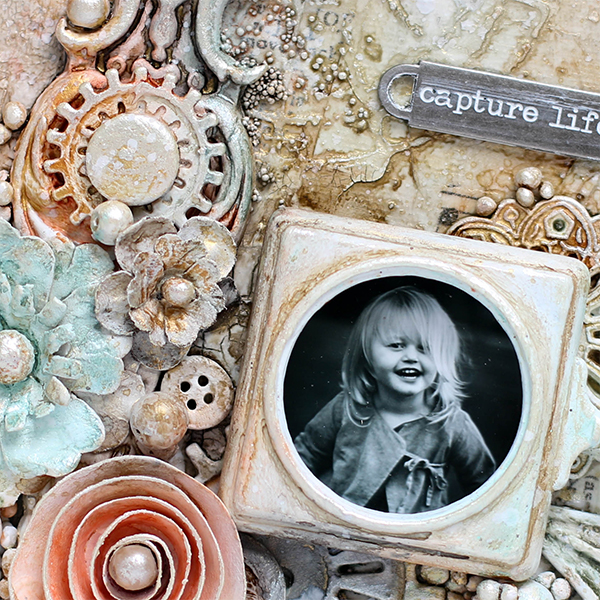 Once you've built your layers, you can start adding your color. Spray stains, paints (Watercolor or Acrylic) and mousses work well together to create a shabby chic/vintage look. Crackle pastes are amazing for backgrounds where the paints and sprays fill the crevasses leaving you with an effect much like chipped paint.
Use sprays of water to dilute paints and allow them to flow around the textures. Each area of the canvas has a different look; from the paste with a stencil to the crackle and even the canvas showing thru.
Paper Art Stones fill areas between embellishment and add an interesting effect. They mix well with all the other circular items.
The time involved was about two days as I let some of the layers of pastes air dry naturally. Remember to enjoy the process and don't rush.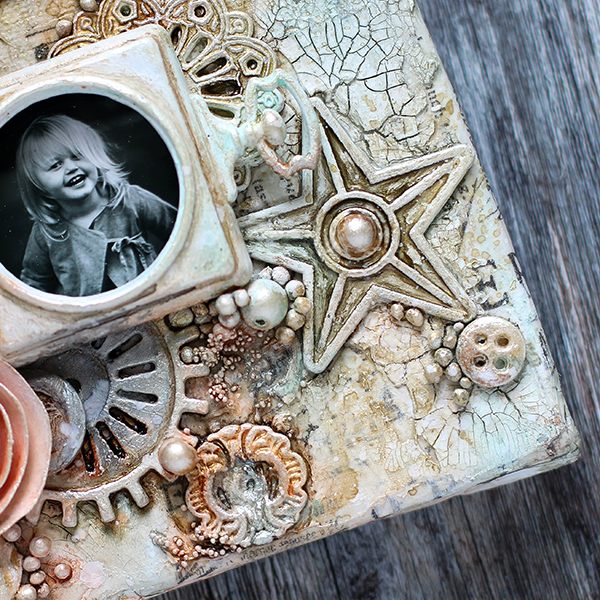 I have filmed the complete process of this canvas. You can view the videos below or on our YouTube channel Part 1 HERE, Part 2 HERE.
Thanks for stopping by today. I hope I've inspired you to get out your supplies and make something special.