Hi readers! Happy Monday! We're very excited to welcome special guest Rita Barakat to our blog who has made an adorable mixed media project in our honor using a variety of Faber-Castell products! Check it out!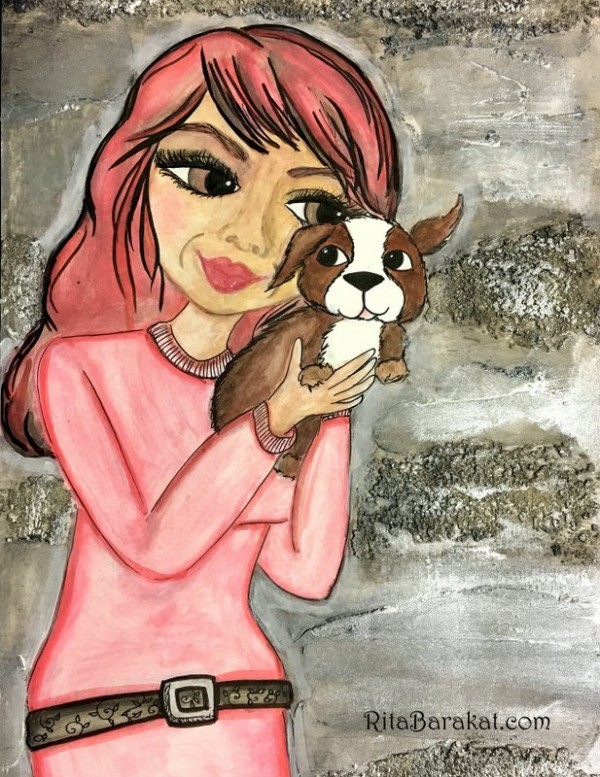 As a guest post for Simon Says Stamp I thought it might be fun to include a little dog in my mixed media project! I drew this especially for the occasion!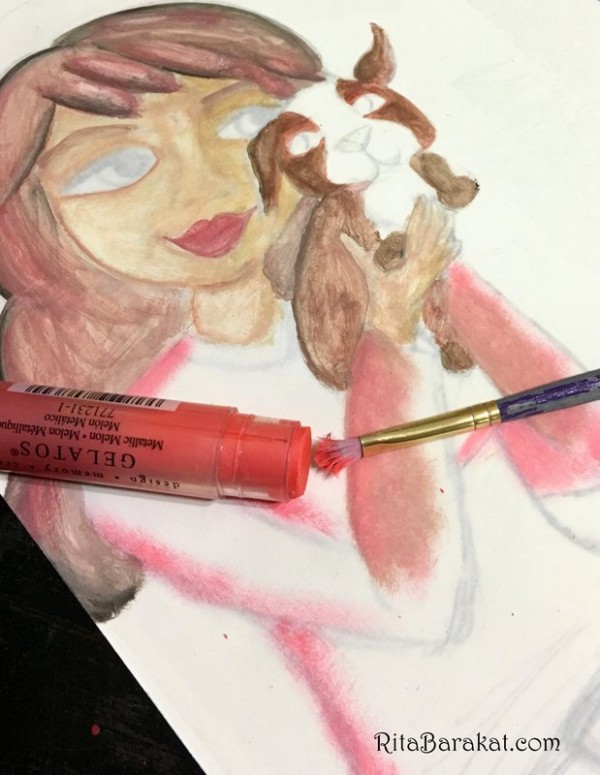 After finishing my drawing, I add a very thin layer of Gesso, this provides a predictable surface to accept Gelatos or paint or whatever medium I choose as well as preserves my drawing underneath. Gelatos are fun to use, coloring right on the surface or using a small wet paint brush and dipping it into the Gelato.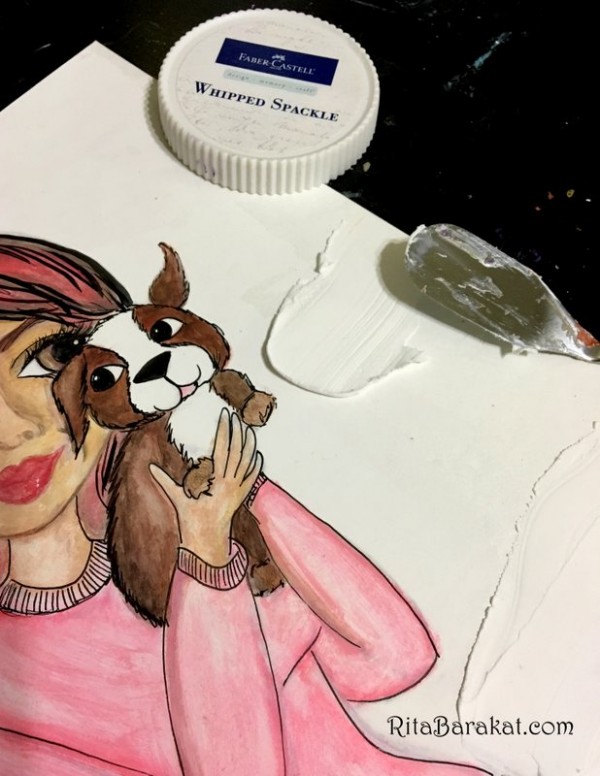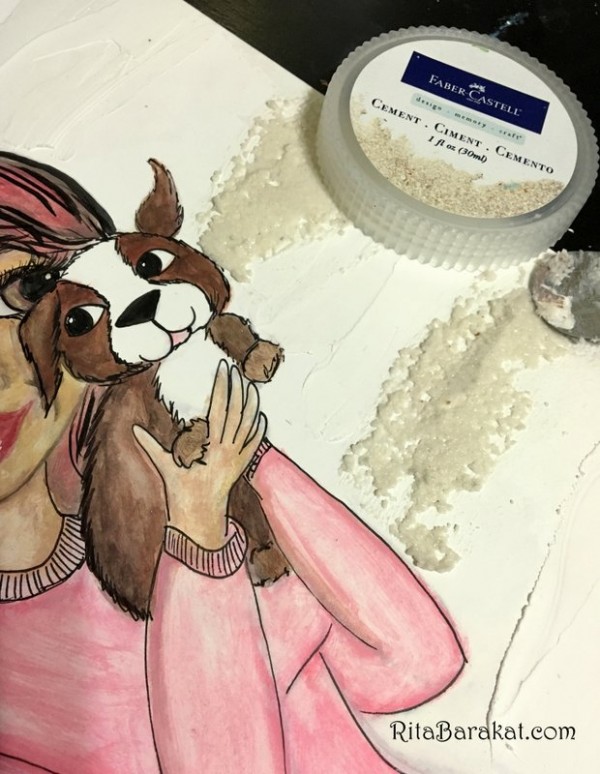 After I painting my images I work on the background. (For me, if the image doesn't turn out the background is unimportant so I do the image first.) I use a spatula to spread a layer of Whipped Spackle and Cement Texture Luxe. Both mediums can be mixed with Gelatos but I spread them onto the surface, allow them to dry, then I add color. For this project I used Squid Ink and Silver Gelatos.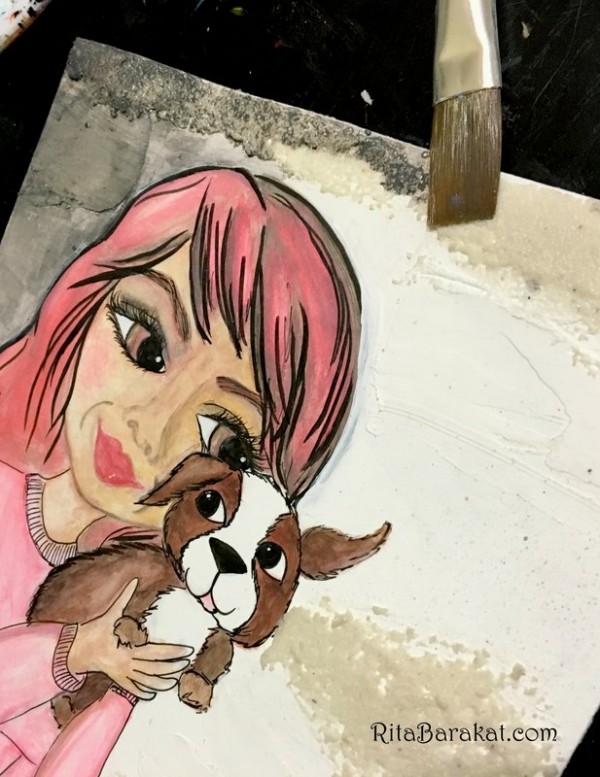 Supplies:
Rita Barakat Mixed Media Artist, Illustrator and Designer & Educator. From wall murals to itty bitty minis you can find her work in various hospitals, corporations, family homes, manufacturer websites and magazines. She designs for Faber-Castell Design Memory Craft® and freelances for a variety of manufacturers.
Thanks for reading today and a big thanks to
Rita
for being our guest!