Do you have a quote that you have used a lot over time? I have a couple of favorites…
"That's all I can stands, I can't stands no more" Popeye.  
And this one… "I love you to the moon and back again".
My Popeye quote may end up on a canvas someday but for today as a gift to my son, I've created this canvas for my grandbaby Melody's room. I really like the 6×6 size and think it would look really cute on an easel.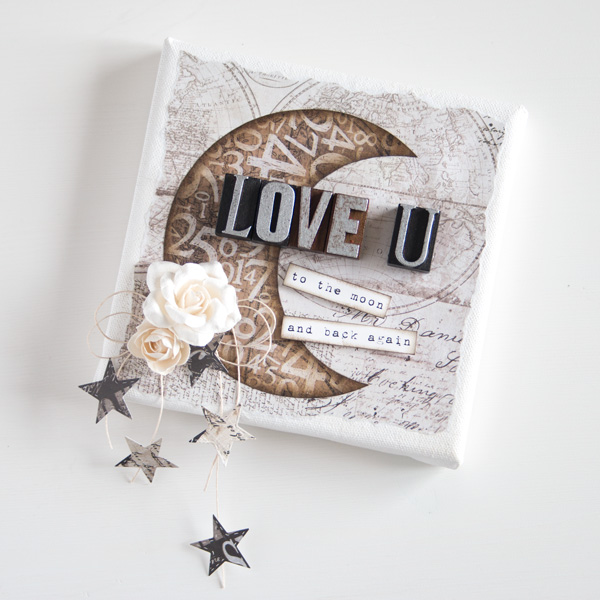 I just love neutrals and this canvas came together really quickly. I find when I'm designing in my comfort zone, it is extremely easy! I've used the Tim Holtz Letterpress alpha's along with some Engraver collection paper from Prima.
I typed my quote out and printed it onto card stock. This is an easy "cheat" when you have something personal to add to your projects.
I wanted to think outside the canvas and adding these hanging die cut stars was just what I was looking for.
I've shot a video of the entire process, you can view it below or on our YouTube Channel HERE.
Blog Candy Alert!! Follow our blog via email and comment on this post for a chance to win a special blog candy!
I hope you all have a great weekend! I'll be back tomorrow with a fun DIY project, stay tuned!