Memento Luxe Ink with Shari
Happy Tuesday everyone! It's Shari here with a little Memento Luxe Ink experiment. I wanted to see how these inks held up to an old favorite technique of mine (second generation with water)… and I'm happy to report, they performed with excellence!!!
I've combined the colors Morocco, Pistachio and Espresso Truffle for a warm appearance and created a backdrop window behind my die cut Thanks.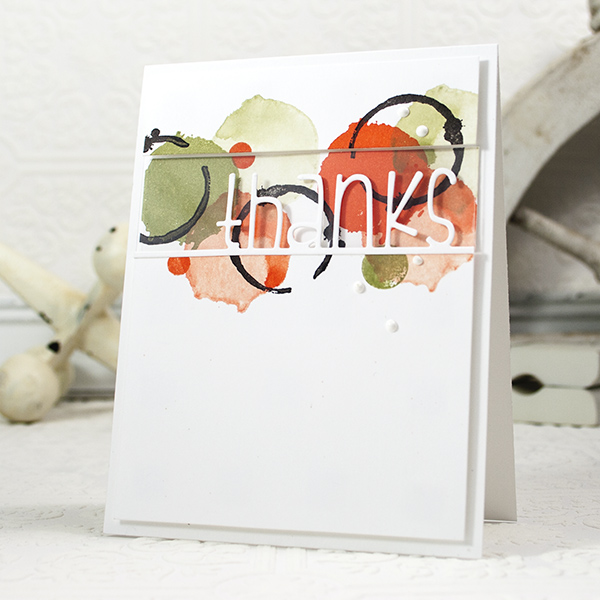 This is a simple technique which allows you to layer your images and create lighter tones of the original color.
And for your viewing pleasure…I've shot a video showing the process of how I created all the layers.
Thanks for stopping by, Have a great day!