Make a Tiny Matchbook Card! Funny Friday with Art Impressions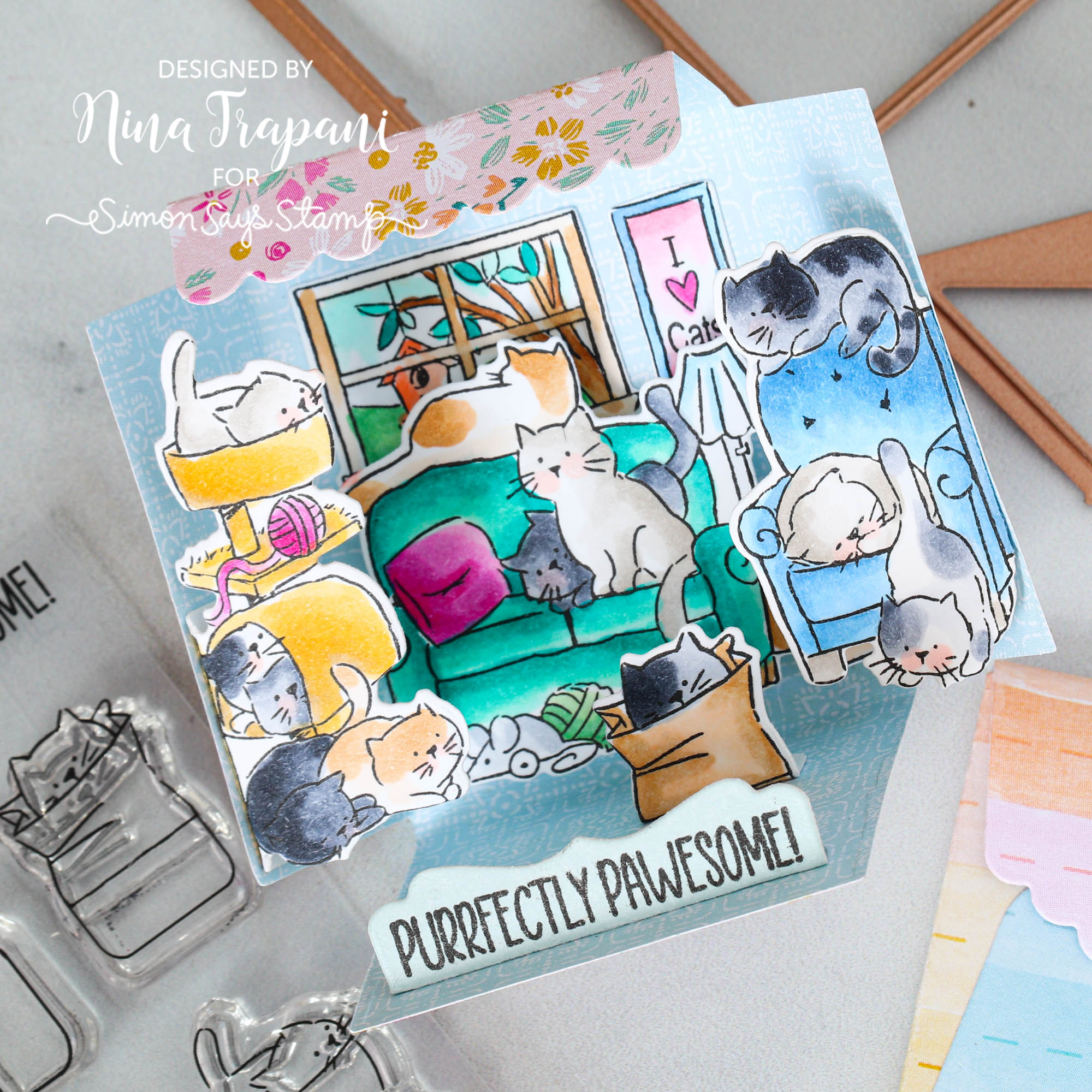 Hey there friends, it's Nina-Marie Trapani here with a VERY cute card project using Art Impressions' Matchbook series! I created this tiny scene using their Matchbook Cats add-on set, which coordinates with the popular Matchbook die set.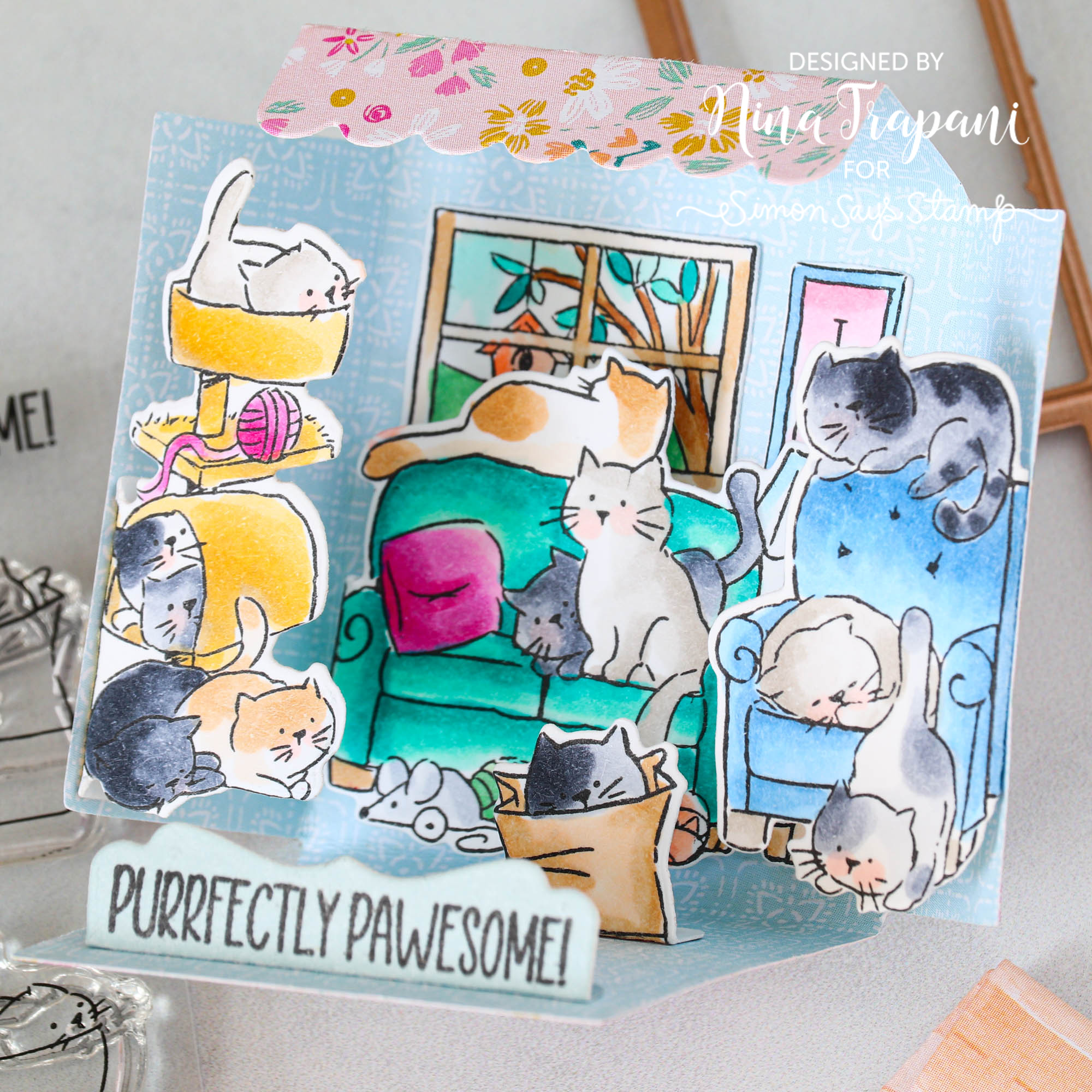 The darling cats in this set make this scene the cutest thing ever—you have to see it come together! Watch the video below for all the details!
SUPPLIES
Art Impressions Matchbook Cats Clear…

Art Impressions MATCHBOOK TEMPLATE…

Art Impressions MATCHBOOK ENVELOPE…

PinkFresh Studio SPRING VIBES 6 x 6…

Simon Says Stamp TEAR RIFIC TAPE 1/8…

Simon Says Stamp SMALL TEFLON BONE…

Simon Says Stamp MAGNETIC GLASS MAT…

Copic Sketch Marker BG11 MOON WHITE

Copic Sketch Marker BG13 MINT GREEN

Copic Sketch Marker BG49 DUCK BLUE

Copic Sketch Marker YG41 PALE COBALT…

Copic Sketch Marker YG45 COBALT GREEN…

Copic Sketch Marker E50 EGG SHELL…

Copic Sketch Marker E51 MILKY WHITE…

Copic Sketch Marker E53 RAW SILK Cream

Copic Sketch Marker YR0000 PALE CHIFFON

Copic Sketch Marker YR00 POWDER PINK…

Copic Sketch Marker YR02 LIGHT ORANGE…

Copic Sketch Marker RV63 BEGONIA Pink…

Copic Sketch Marker RV66 RASPBERRY…

Copic Sketch Marker RV17 DEEP MAGENTA

Copic Sketch Marker RV00 WATER LILY Pink

Copic Sketch Marker RV10 PALE PINK…

Copic Sketch Marker RV23 PURE PINK

Copic Sketch MARKER B32 PALE BLUE

Copic Sketch Marker Y21 BUTTERCUP…

Copic Sketch Marker Y26 MUSTARD Dark…

Copic Sketch Marker Y28 LIONET GOLD…

Copic Sketch MARKER C0 COOL GRAY NO. 0

Copic Sketch MARKER C6 COOL GRAY NO. 6

Copic Sketch MARKER C3 COOL GRAY Grey

Copic Sketch MARKER C8 COOL GRAY NO. 8

Copic Sketch Marker W00 Warm Gray Grey

Copic Sketch Marker W2 WARM GRAY NO.2…