Macrame Made Easy with Shari Carroll
Welcome, everyone!! It's Shari here with some helpful tips on ways of making Macrame a little easier to work on. Since Macrame can take some time to complete, my main concern was body positioning while working on the project.
After watching many videos of Macrame artist's work on their pieces, there was one thing they all did in common, they work vertically. I racked my brain for a good temporary way of achieving this and came up with using Command Strip hooks on a blank wall where I can sit on a comfortable stool to work and have the knotting instructions taped to the wall.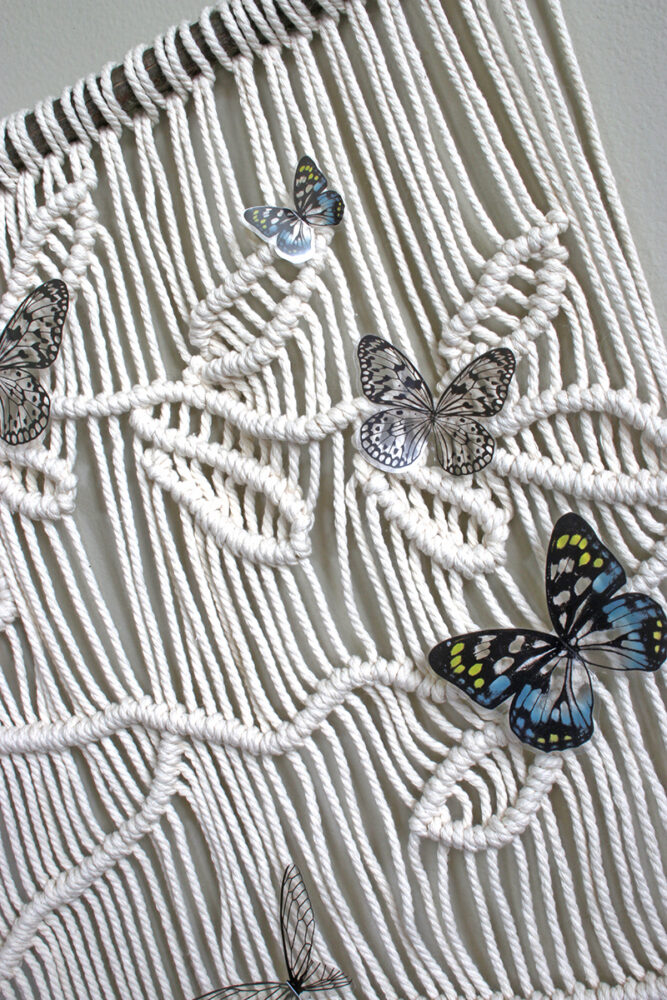 Being that this is my first Macrame ever, my weak point was making the leaves, no problem though! I covered some of those areas with Tim Holtz Transparency Wings. This will hang in our bathroom so using the acetate wings with hot glue is the perfect solution!
SUPPLIES:
Solid Oak LEAVES AND BRANCHES Macrame…

Tim Holtz Idea-ology TRANSPARENT…

Surebonder GLUE GUN Stronger Bond H-270

Tim Holtz Tonic Craft SHEARS 9.5…