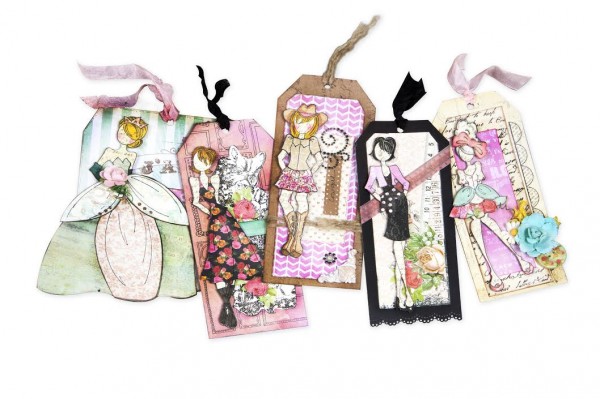 (Tags made with new products by Julie Nutting)
Hi readers! In case you didn't notice, over the last month or so we've been getting in lots and lots of NEW goodies from Prima! The variety of product is just fabulous!  Below you'll find a small sampling of everything from flowers, to paper, to ATC cards, to resin embellishments, and MORE!

Click HERE to shop the full collection! There are lots of elements here that I think would be great to art journal with, and this is one of my favorite art journals right now.
Have you checked out the new Insta-Scrap by Leeza Gibbons? This quick video tutorial tells you more about this cool concept, and you can shop more supplies below!

Insta-Scrap Options: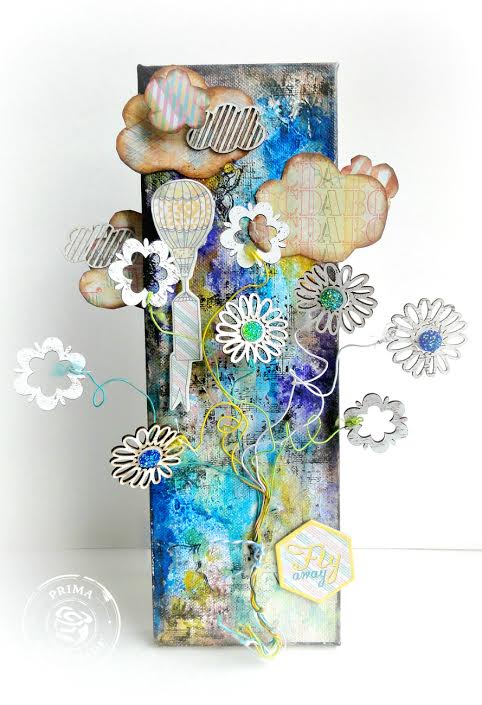 Isn't this project (above) by Adrienne Ford amazing? I just had to share it! She uses the new Free Spirit Collection to make this masterpiece!
Thanks for reading today! I hope you were able to peruse some new Prima items that caught your eye!