A Look at ALL the Amazing Creativation Awesomeness!
Hello crafters! Are you ready for some amazing Creativation recap-action?! There are TONS of new products coming out this year that you are definitely going to want to put on your must-have list!
Ranger brought us some exciting new products, such as gorgeous Scribble Stick colors with Dina Wakely! Look at the stunning rainbow of color! Dina also has some stunning new colors for her acrylic paint line!
These new colored and metallic embossing powders are breathtaking from Ranger as well! Rose Gold anyone? YES PLEASE!!!
And we all know how much Dyan Reaveley loves to get inky! Check out her awesome gel plate products, hot off the press!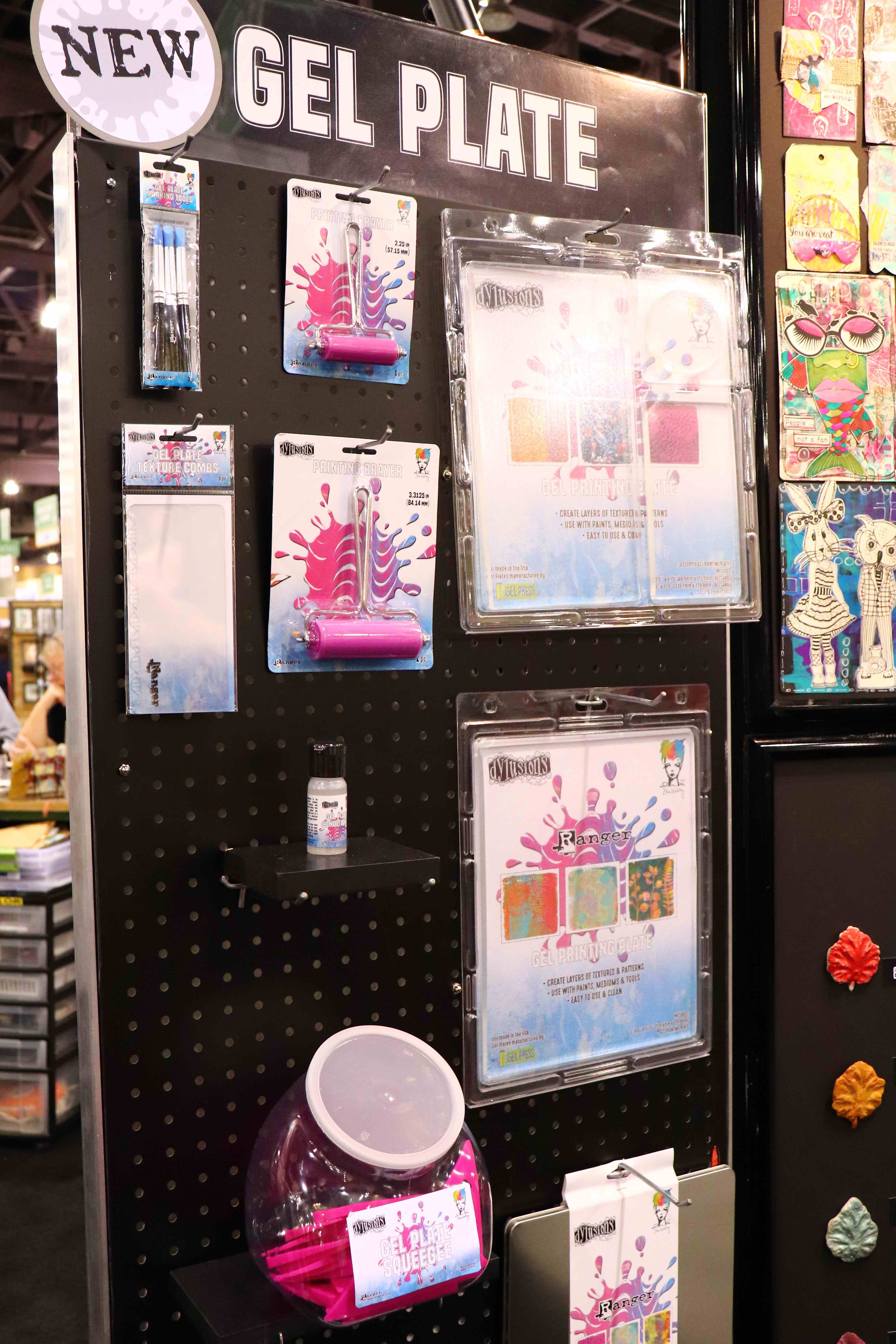 Plus, a bit of mixed media inspiration to get your Ranger-creativity flowing…!
Have you seen Tim Holtz demo his new Blending Brushes? These are fabulous for ink blending and stenciling! Watch the video below to see why these brushes are so innovative!
We are super excited about a couple of NEW brands to our Simon Says Stamp store, including Vision Image! Check out their detailed and unique stamp and stencil designs!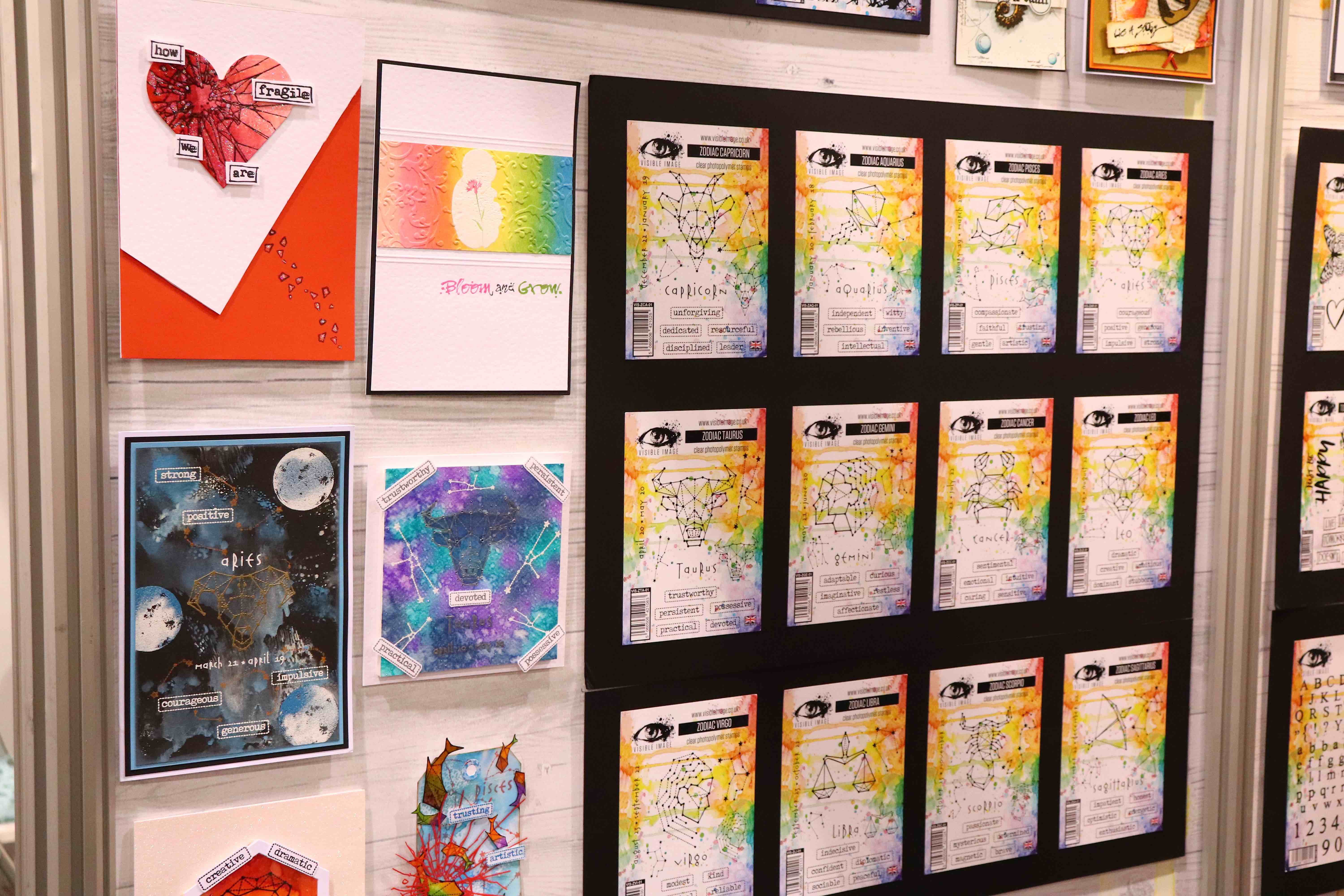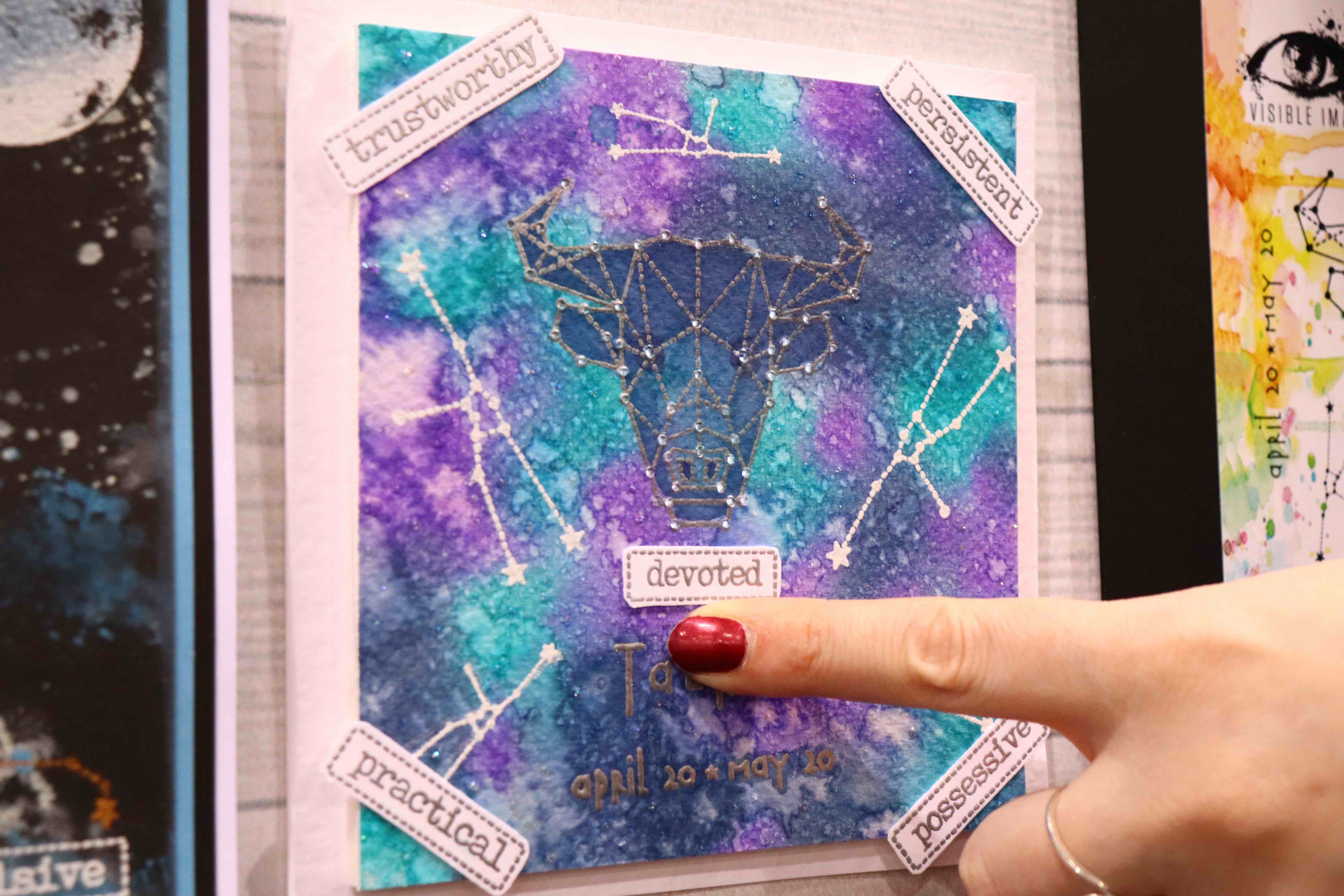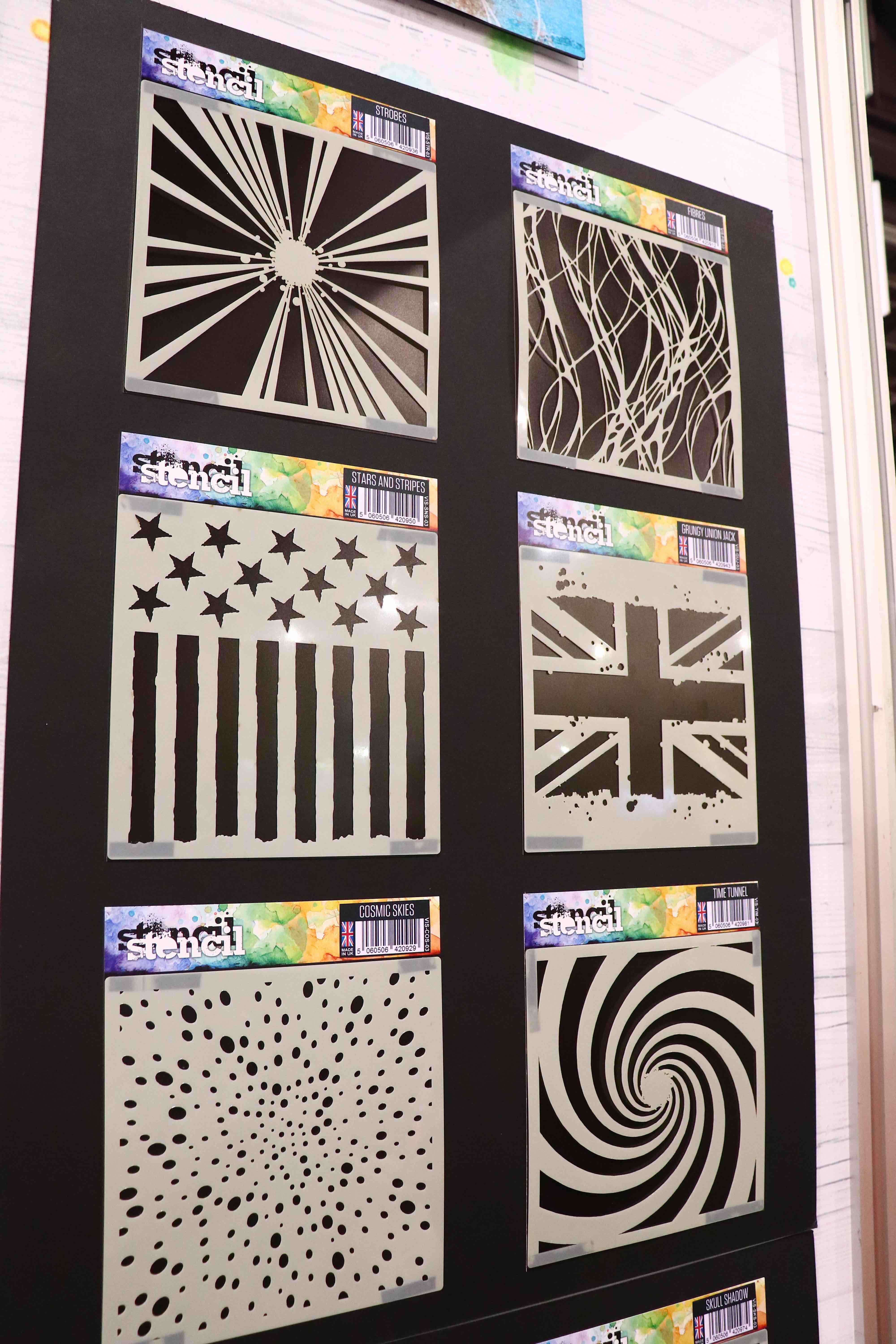 Another brand we are thrilled to be bringing to you is 49 Market! Their papers are STUNNING and come in 6×6 pads; the pads even include super detailed laser die cut images to embellish with! The style is PERFECT for those of you that love the look of mixed media but don't want to create a mess!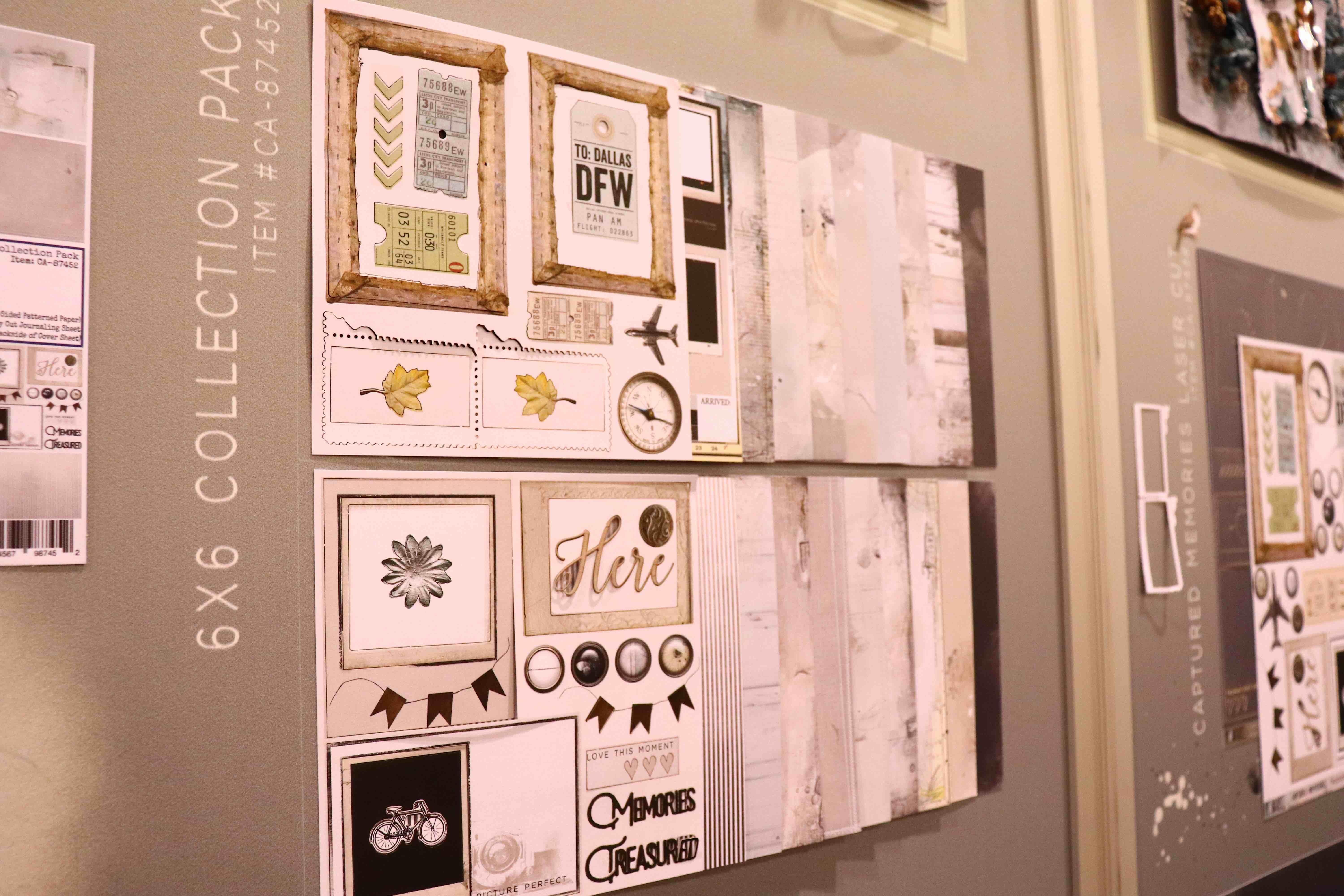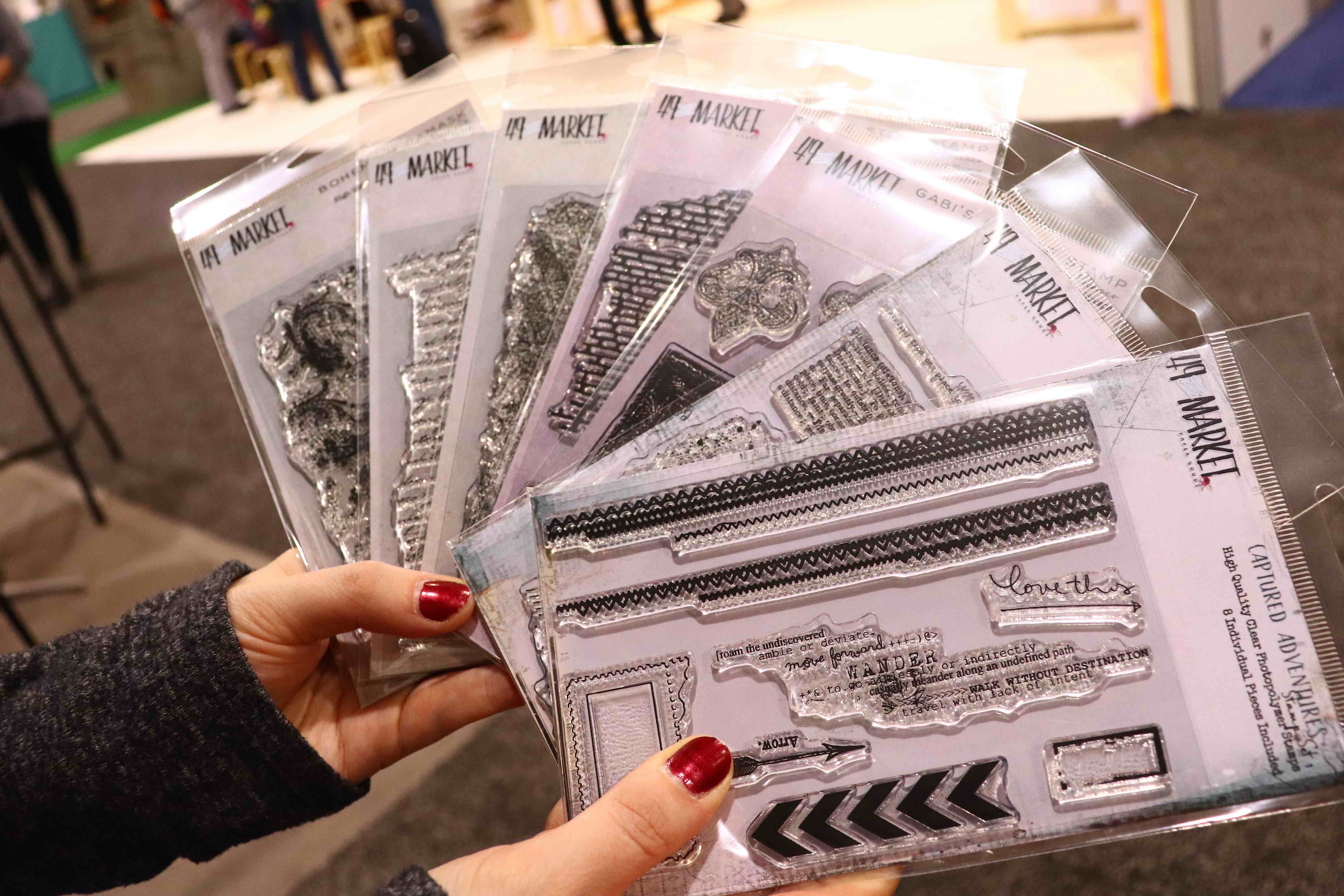 Adorable and brand new La La Land Crafts products are too precious for words! That French Bulldog with the monocle? OH MY!!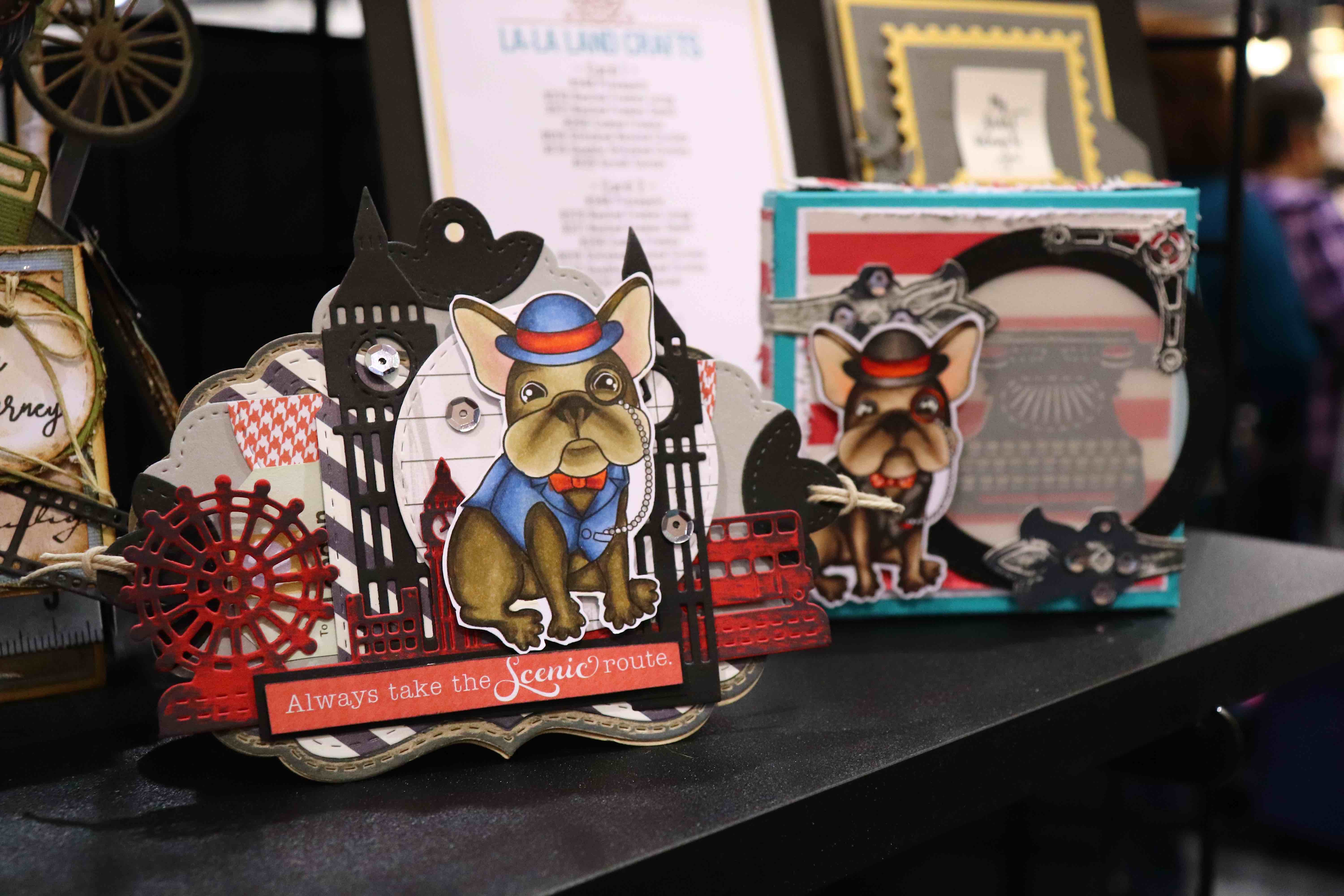 Paper Arty was showing off their Fresco Finish Chalk Paints with their latest mixed media stamps and stencils! Look at these stunning backgrounds and inspiration pieces!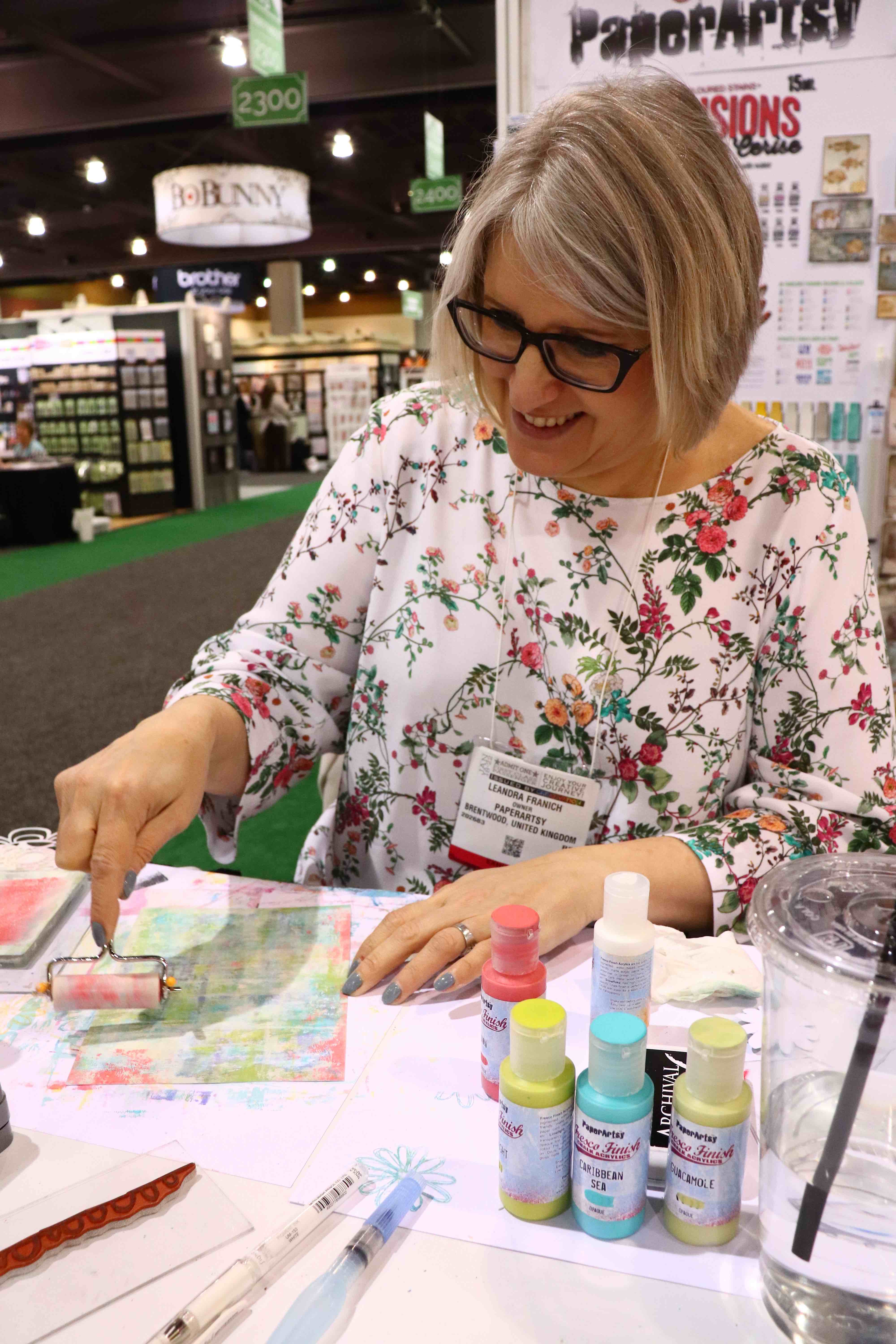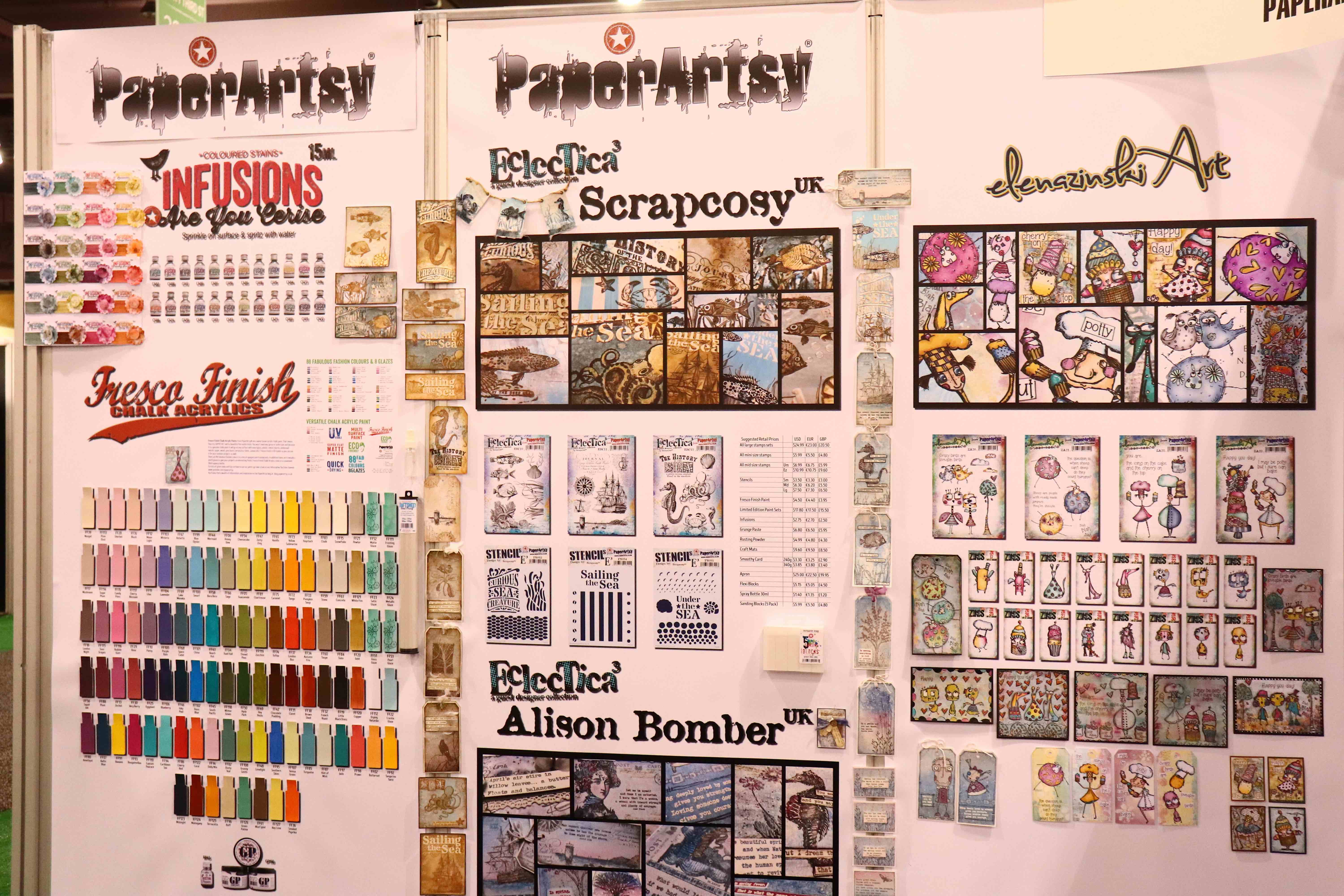 How about these fabulous new products from Crate Paper?? I love the travel theme of their Here + There collection, like with the rub ons you see below…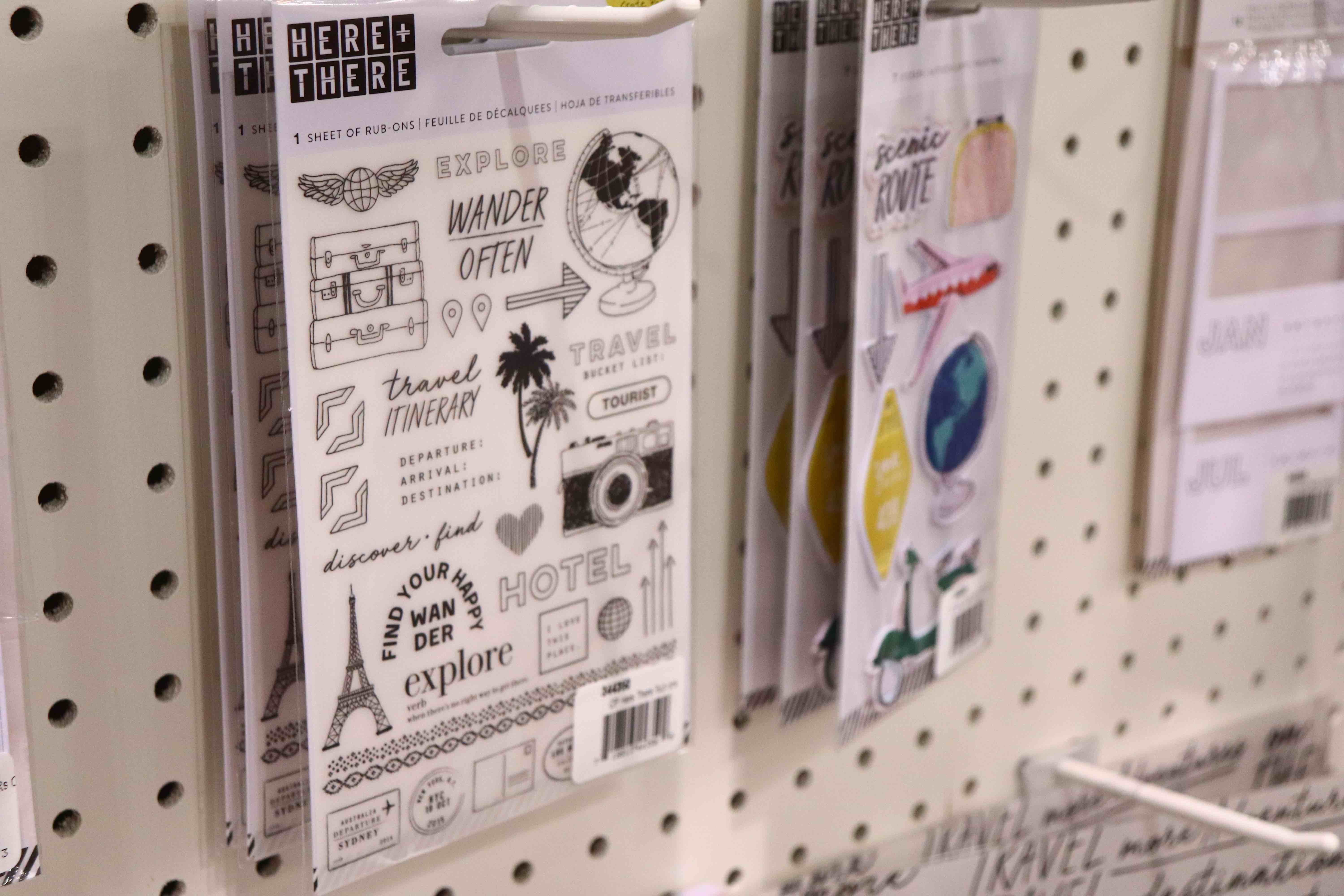 And how cool is this Magnet Studio board?? You can customize this craft room decor piece with special memories, notes, plans for the week and so much more!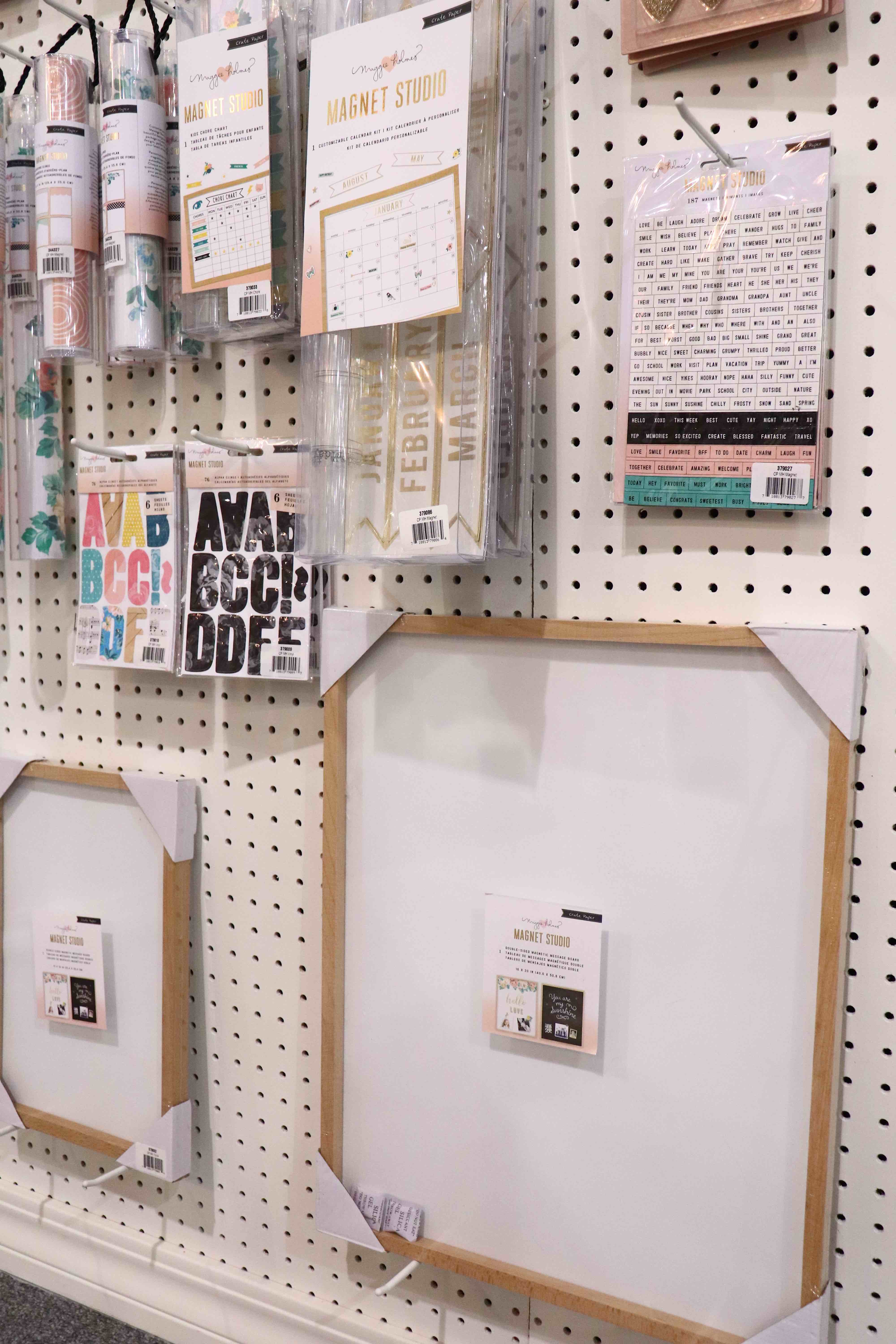 Penny Black is always bringing us loads of creative and sweet designs! Check out three of my favorite inspiration pieces that were on display with the new product at their booth!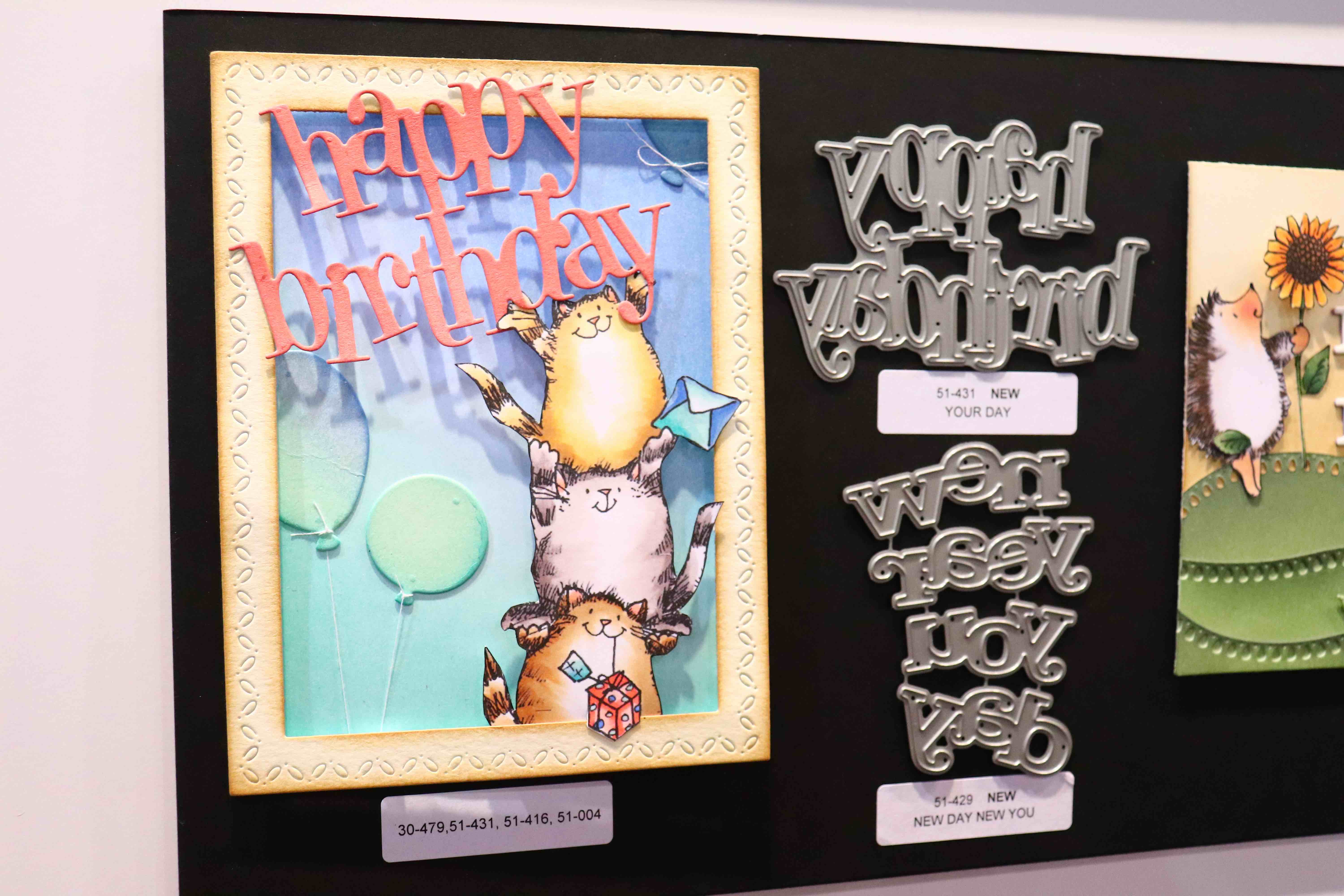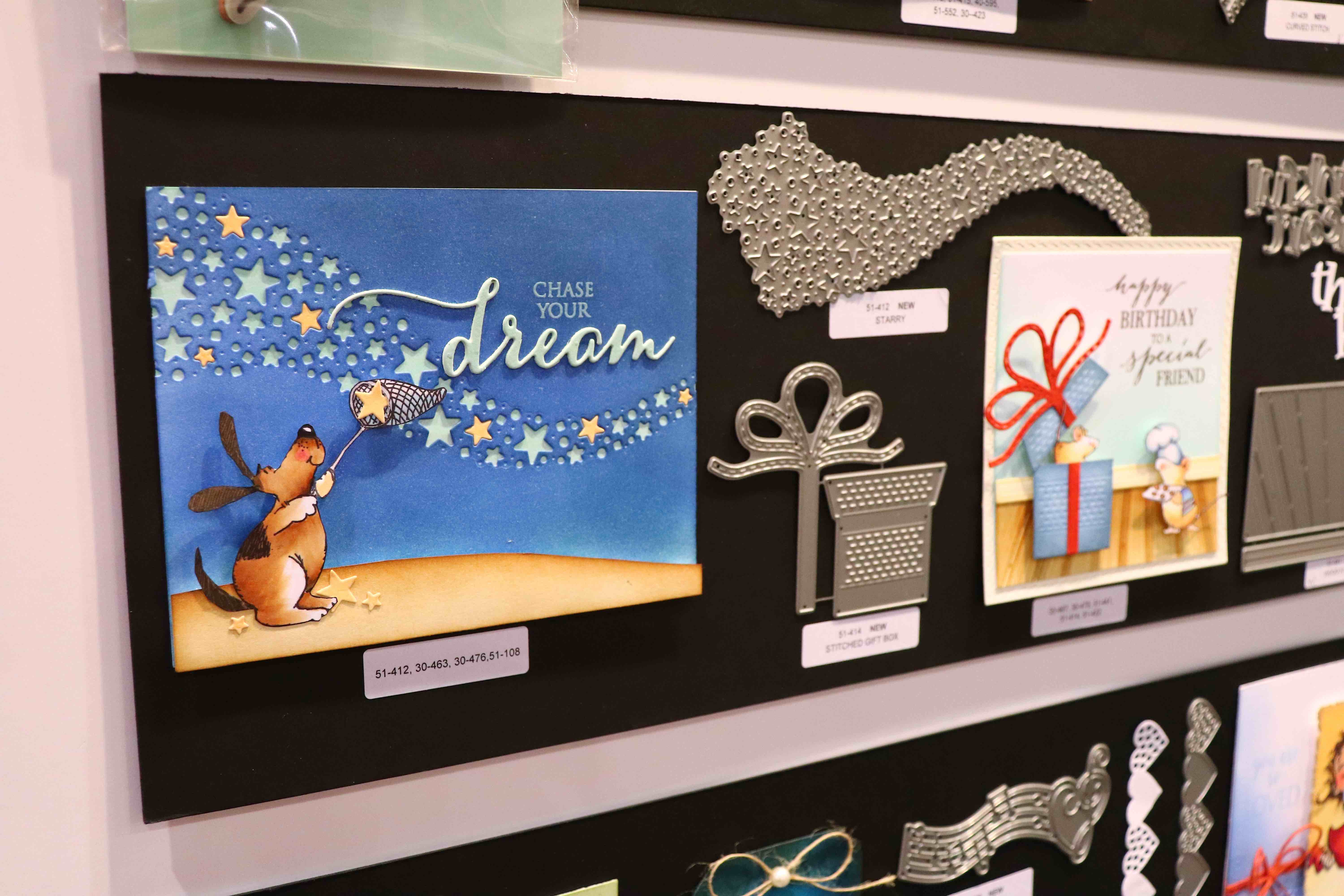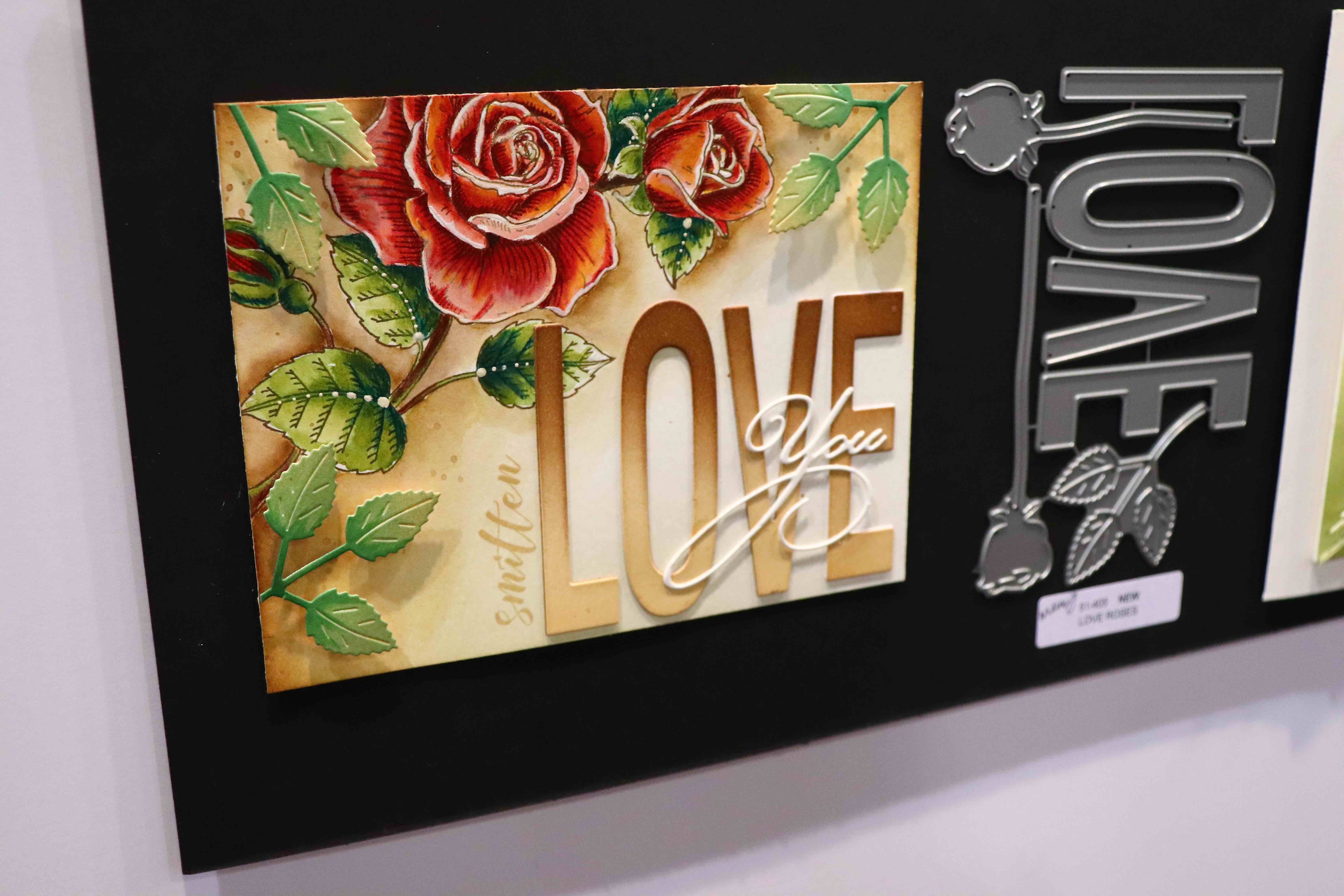 Crafter's Companion's Gemini and Gemini Junior Machines have been SO POPULAR in the Simon store of late and we got the scoop on all the latest coordinating Gemini products! Check out the amazing textures you can cut and emboss with! Everything from mirror card stocks, glitter paper, denim, canvas, wood veneer and more!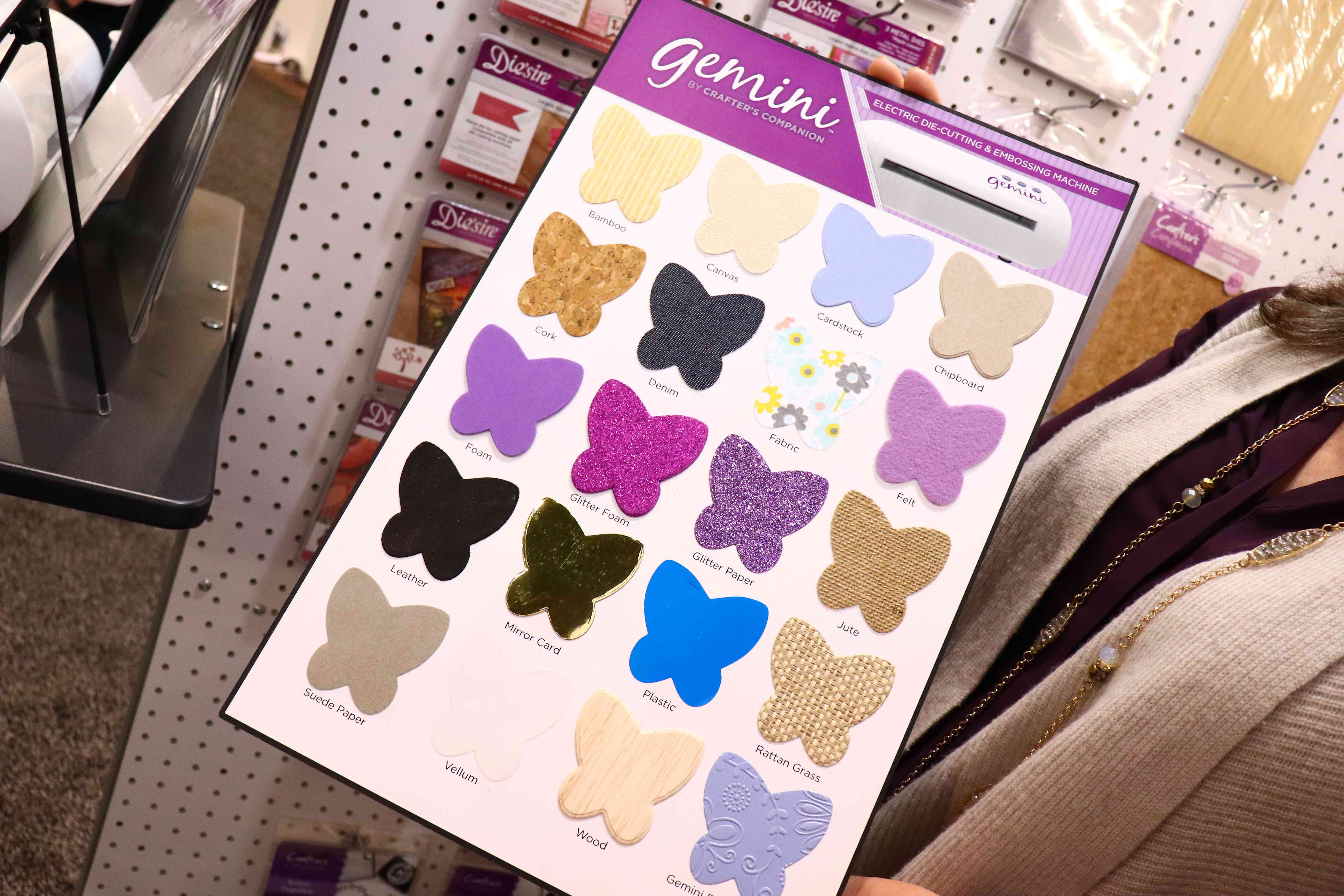 Can you see how stunning and detailed that embossing is?!? This sample was made with one of their Luxury card stocks and 3D Embossing Folders! Ooo la la!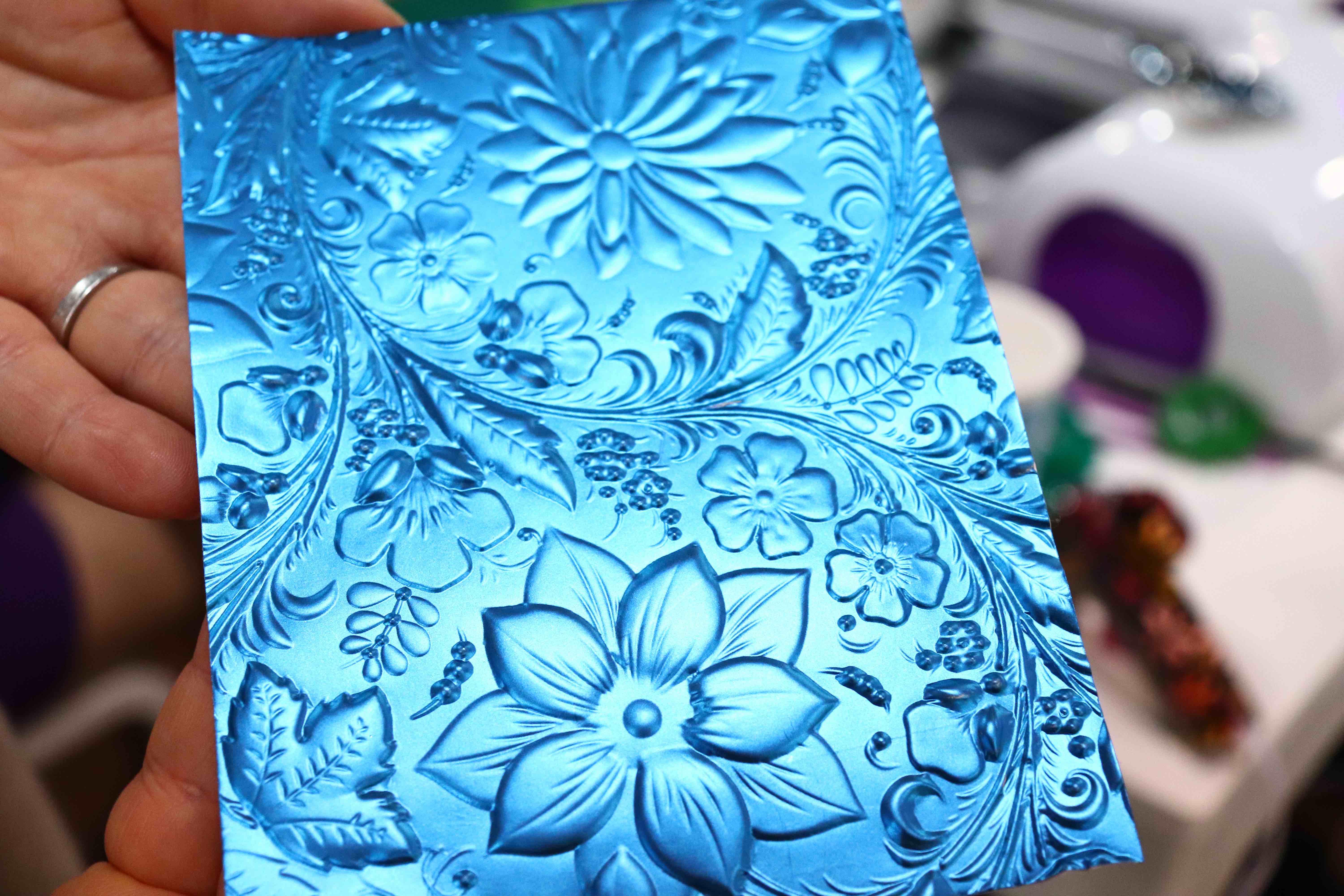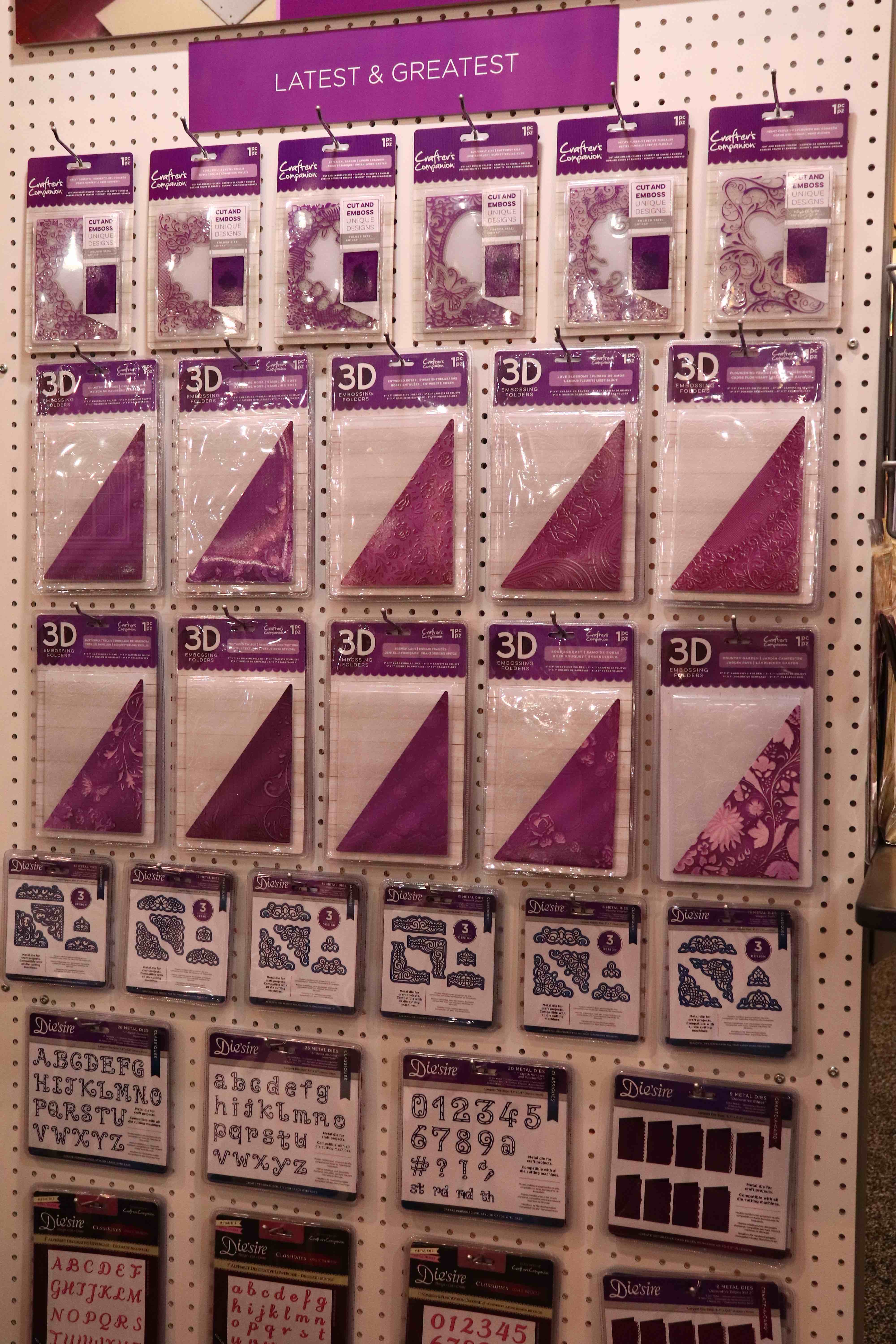 You can also use the Crafter's Companion Spectrum Noir Sparkle Pens to color onto the 3D embossed canvas texture! Isn't that awesome??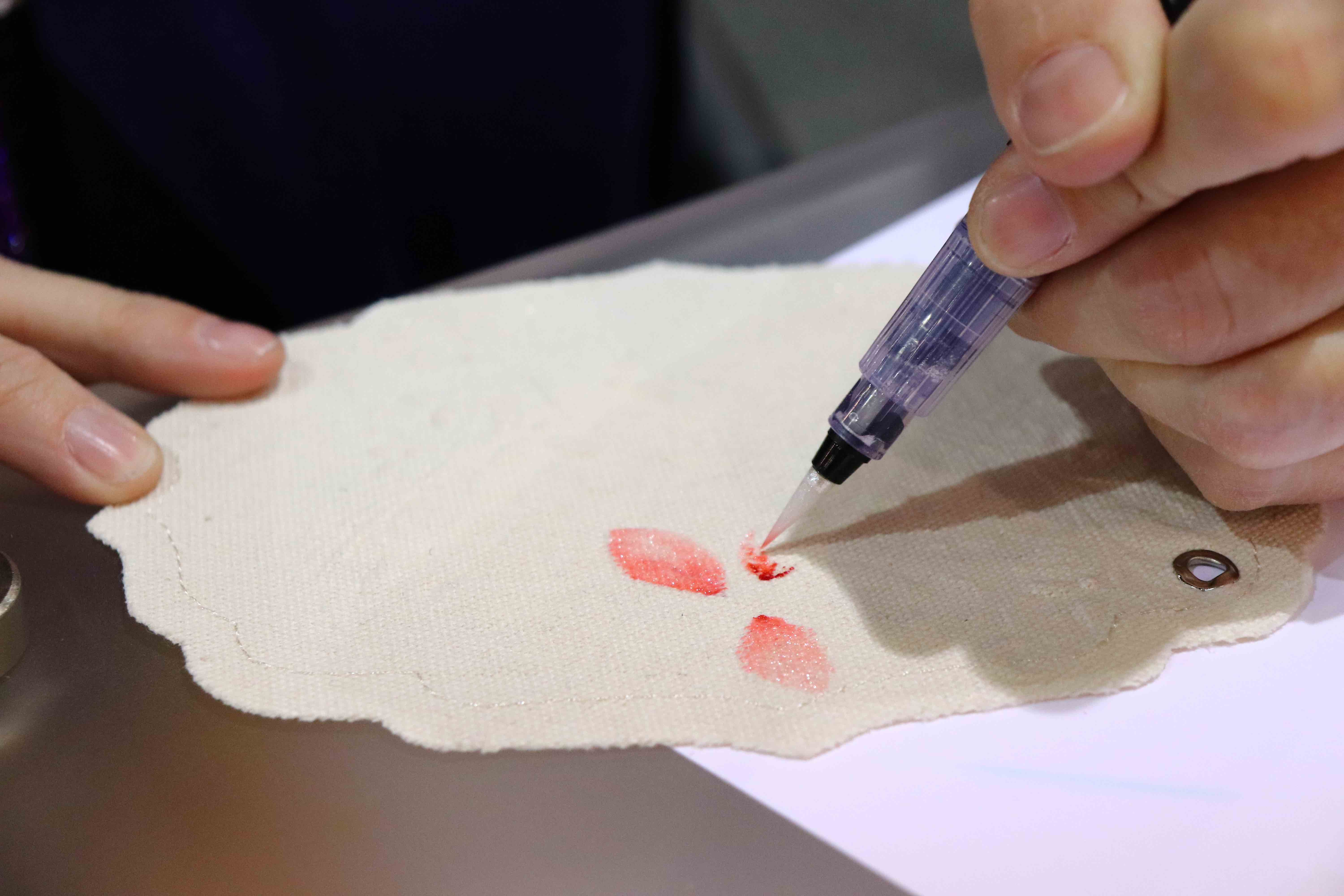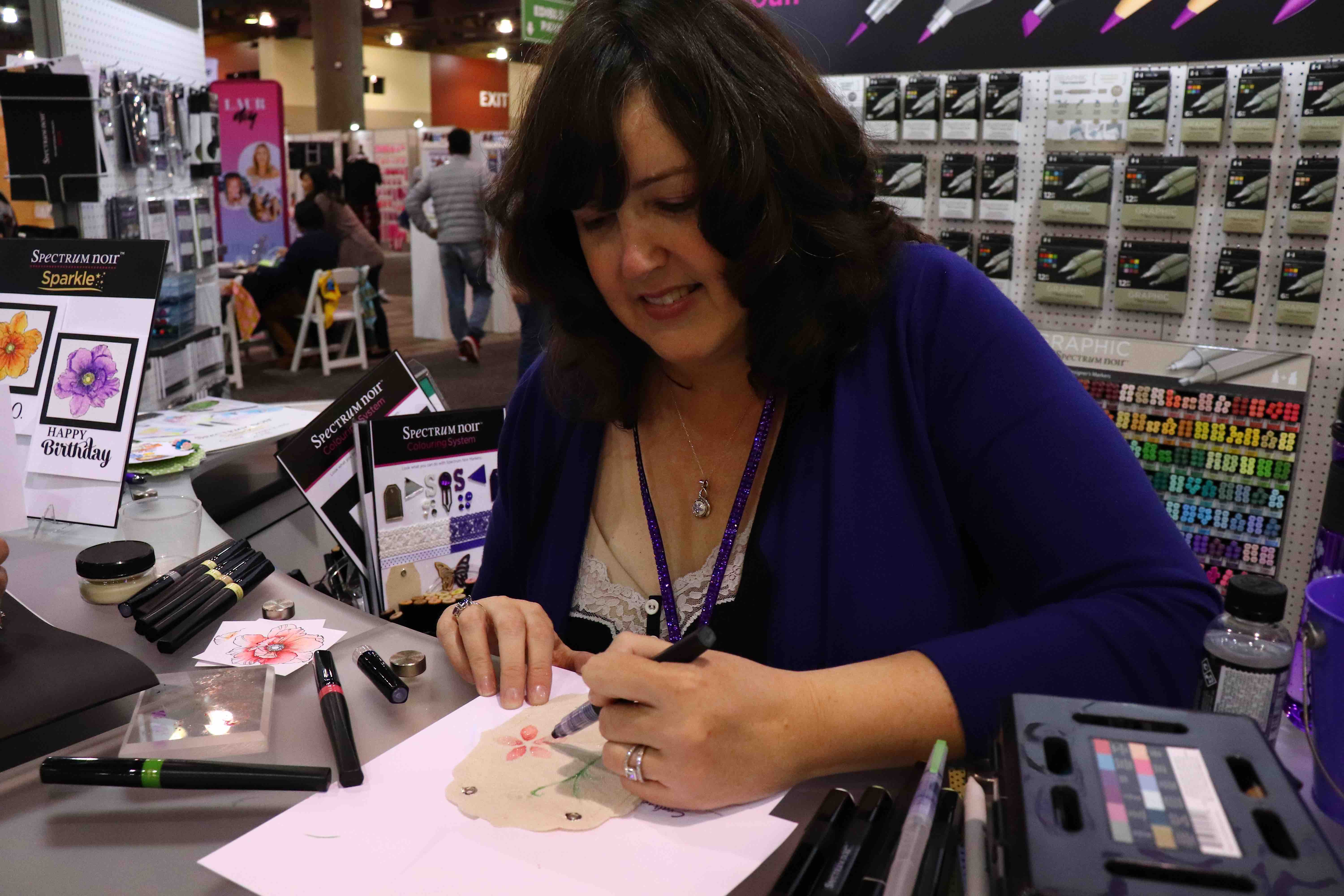 The latest from Hero Arts is super-exciting (as always!), and not only are there cute, new stamps with Spring-inspired inks like these…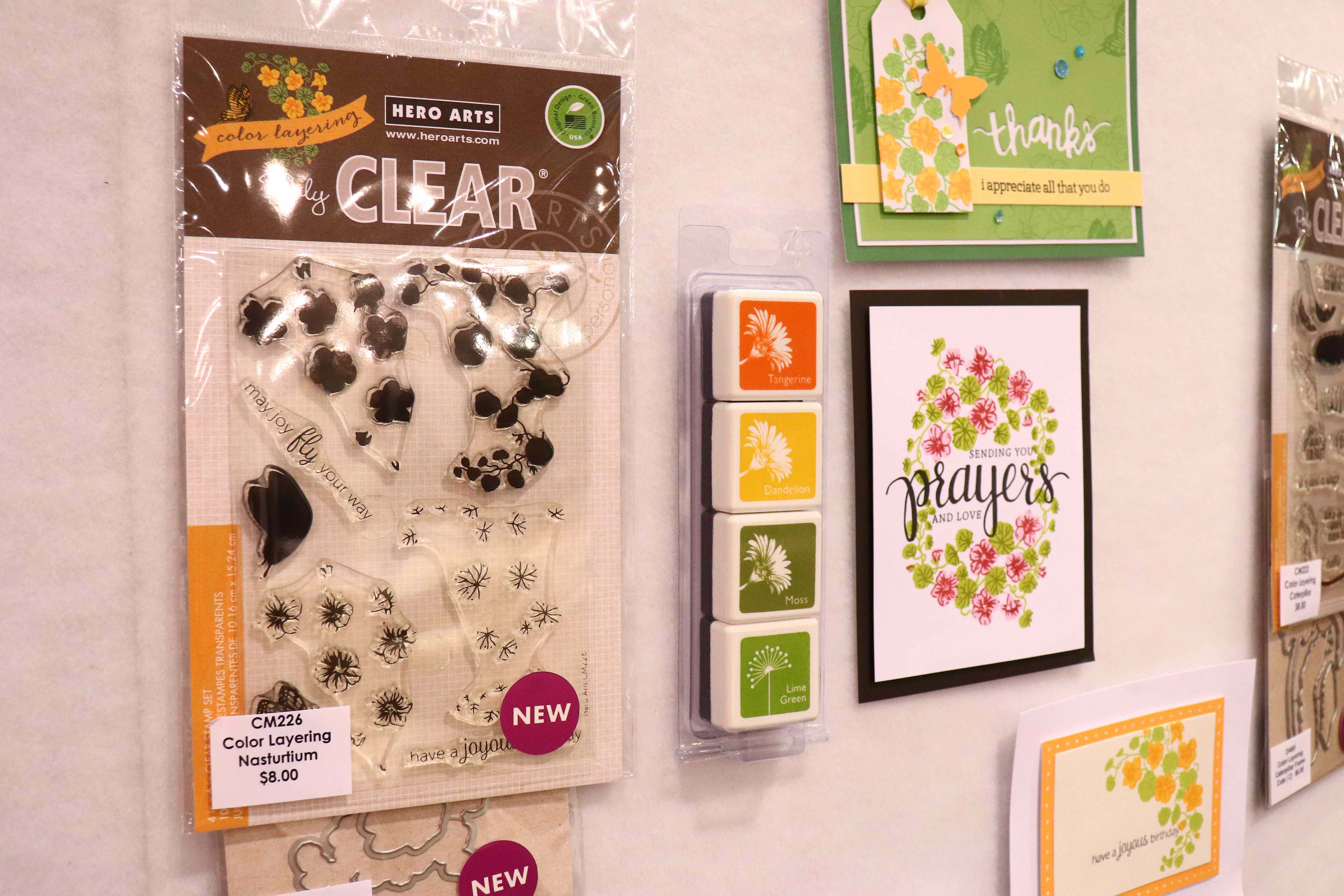 … but there are also amazing new woodblock stamps with coordinating Frame Cuts dies too! That floral image is stunning; imagine it colored with watercolors!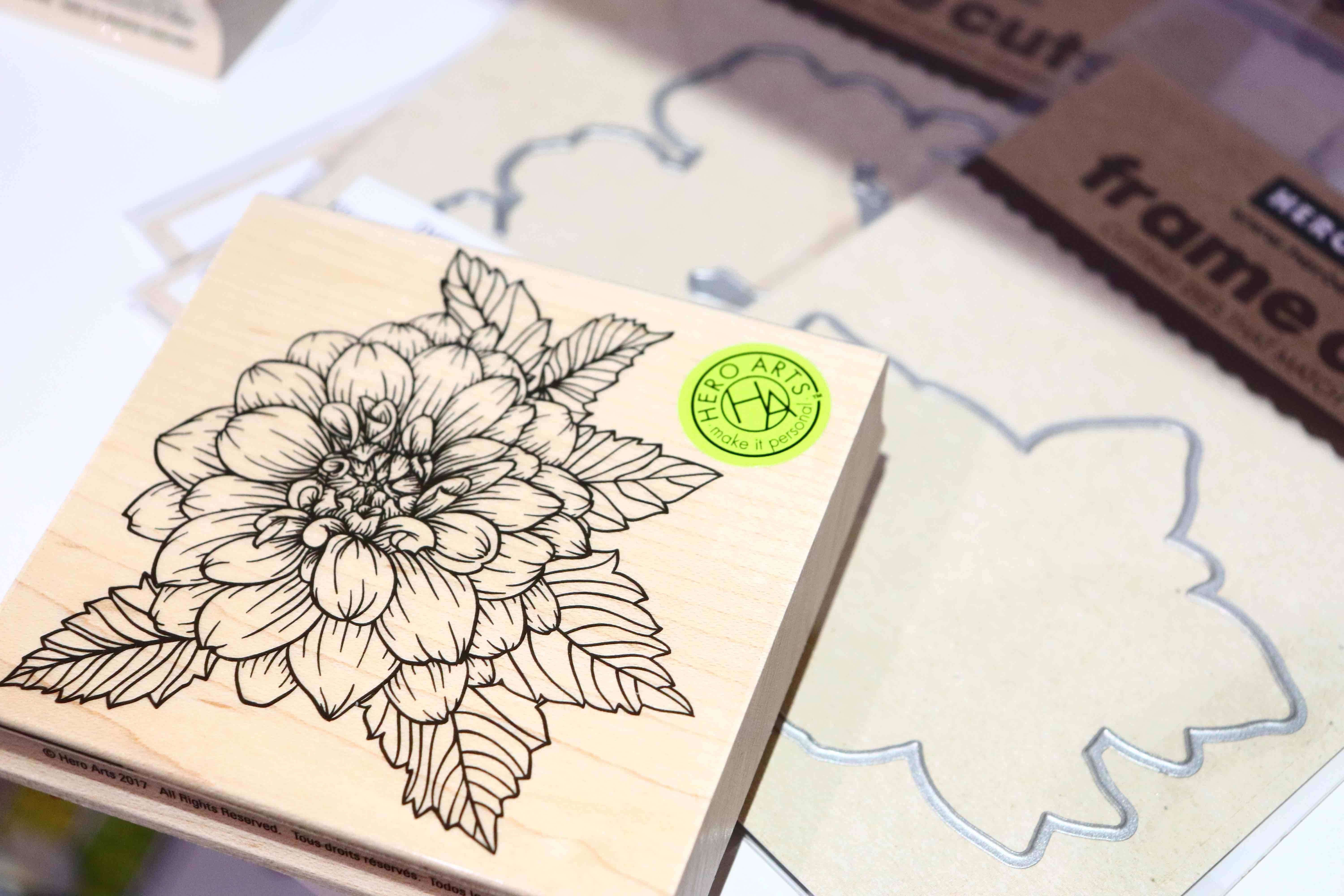 And the popular mermaid collection is back! Check out this amazingly intricate wave stencil!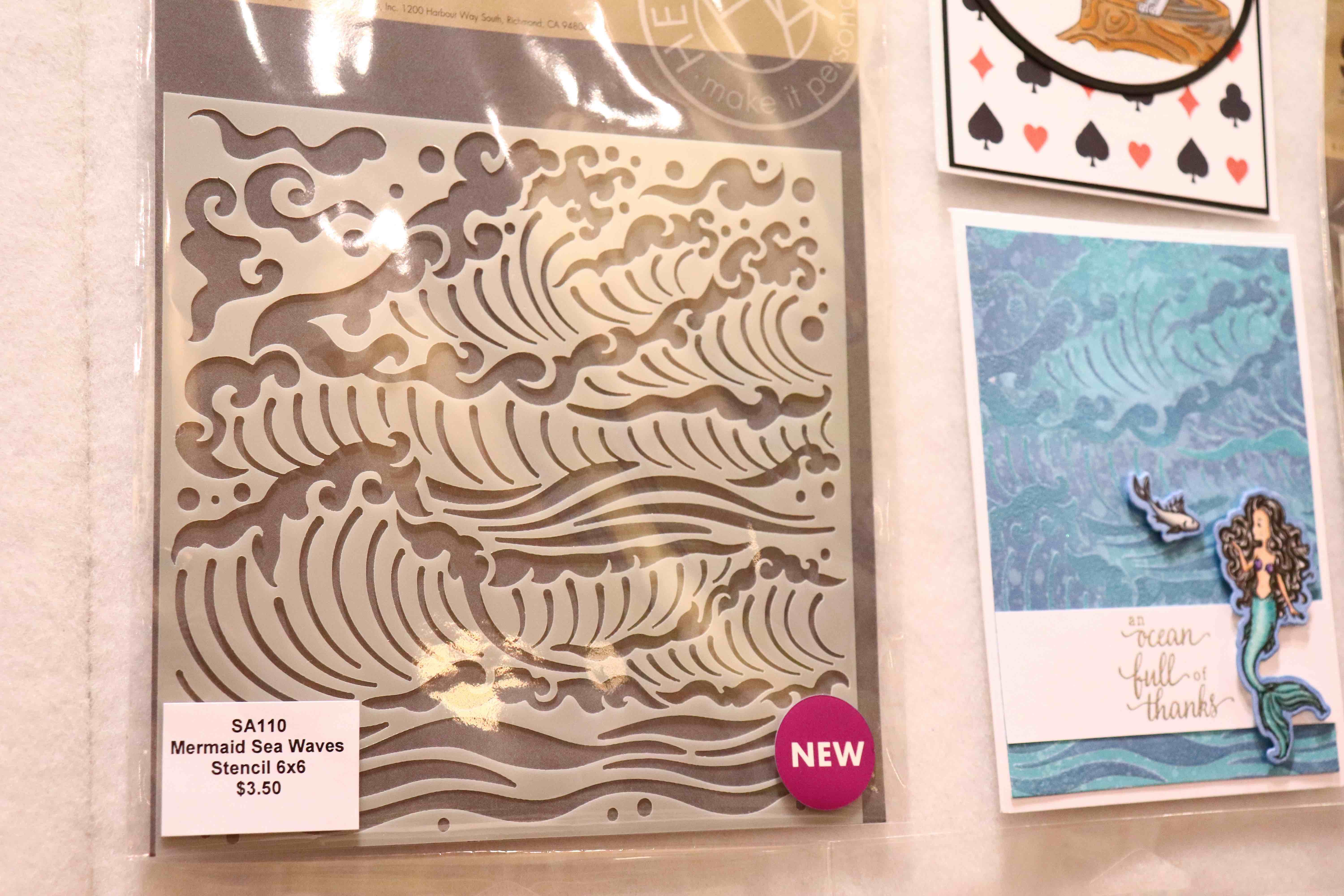 I completely adore the Headline Messages stamp set; the sentiments are fabulous and the cute pooch with its newspaper is precious!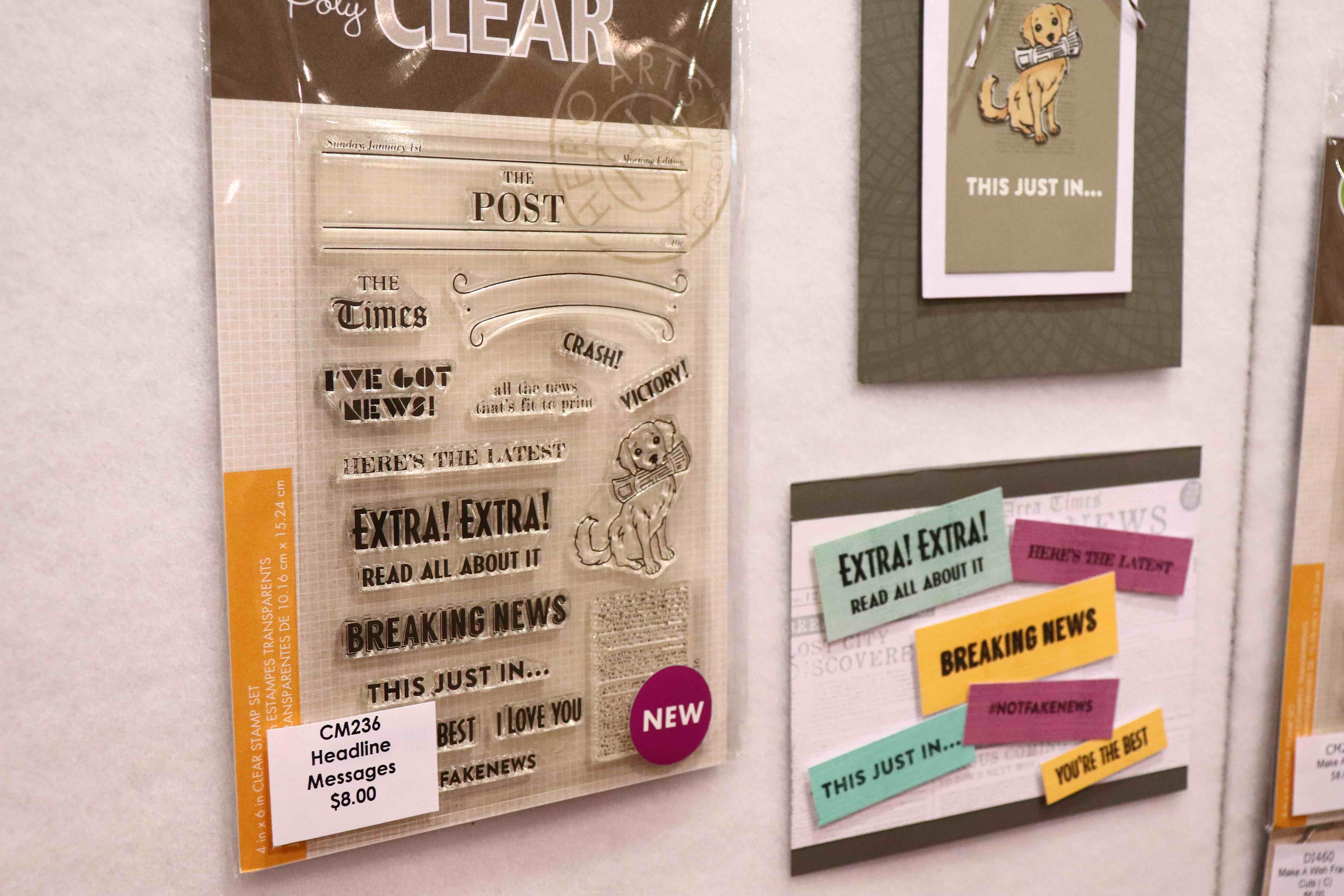 One of the most exciting products at the show from Hero Arts was the Liquid Watercolors; these are highly concentrated, liquid pigments that come in 8 vibrant colors.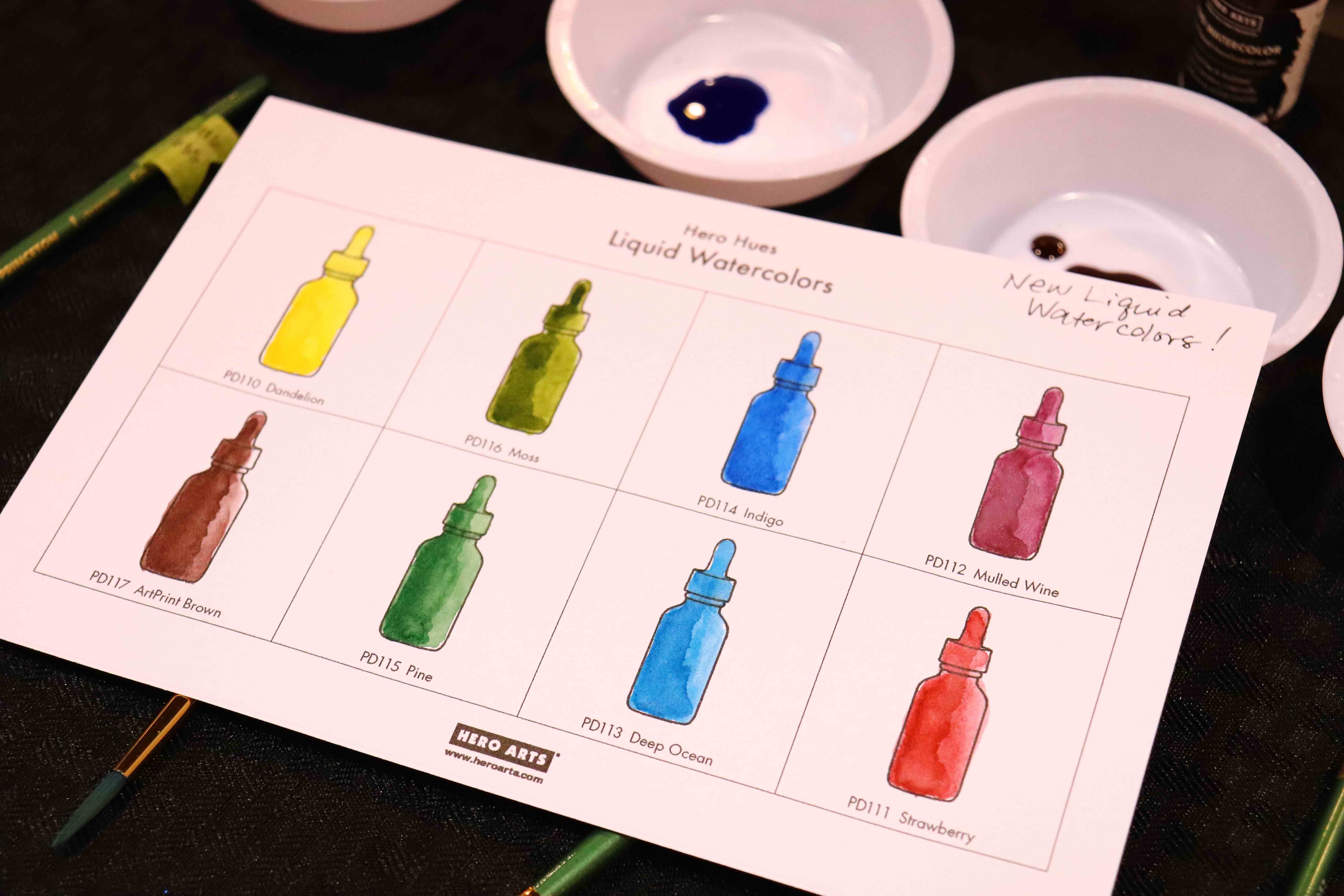 Echo Park's gorgeous new travel notebooks are super trendy and come in so many inspiring colors and prints! And the coordinating accessories such as the blank and line inserts make the inside of your notebooks just as pretty as the outside!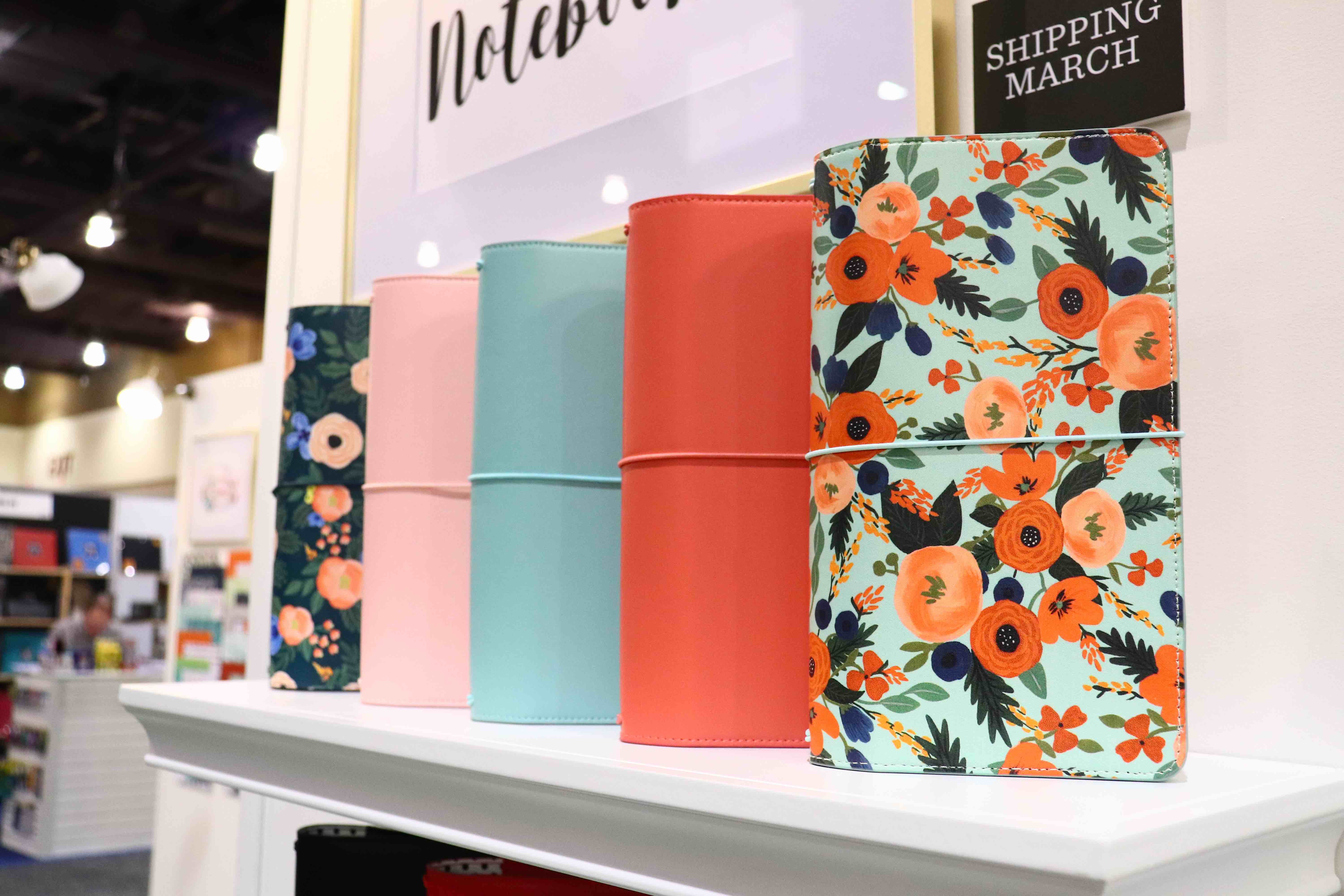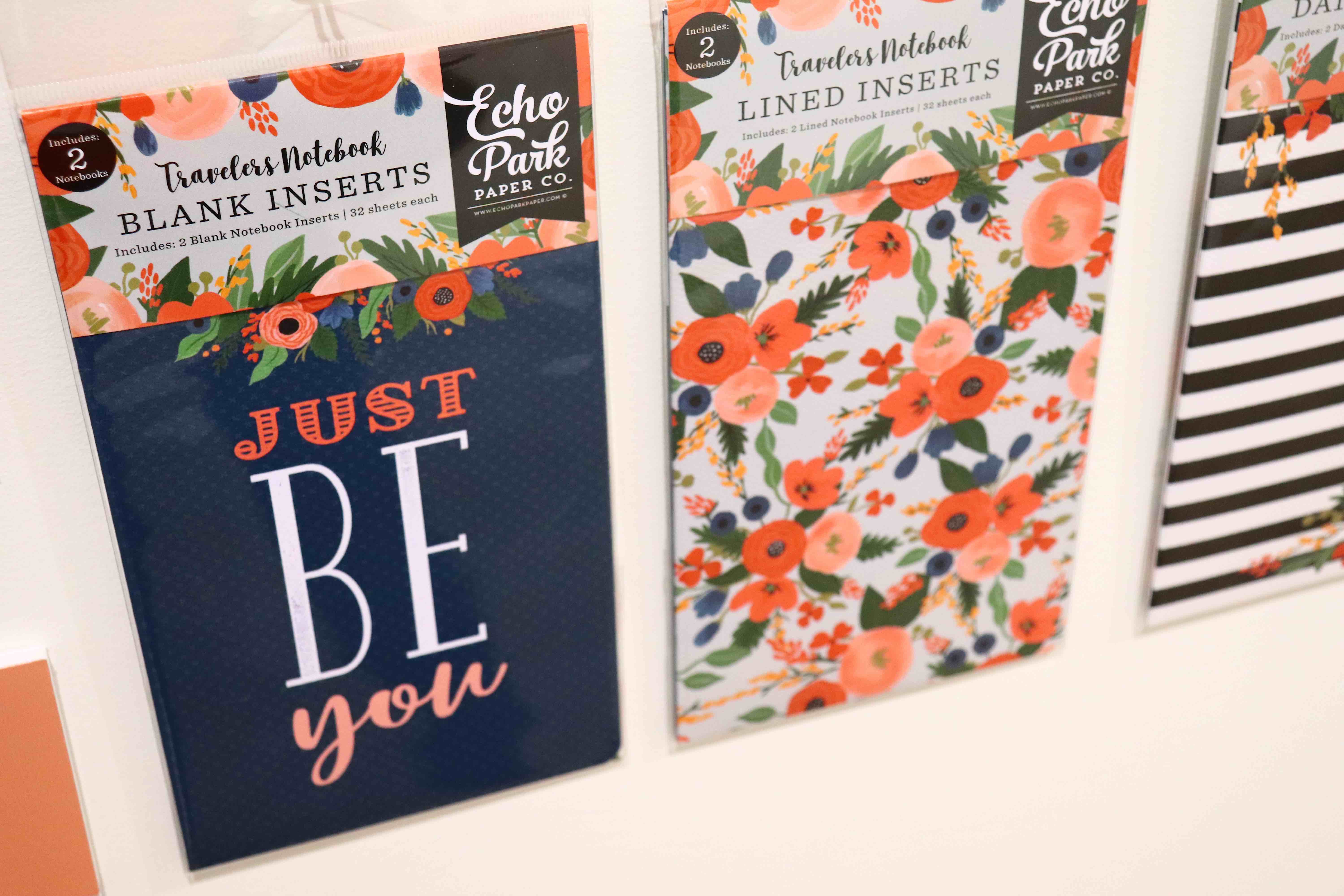 These stunning Paper Petals are simply amazing! The one side of their booth was elegantly lined with many of them in pretty pinks and white. Imagine these as party decor for a bridal or baby shower?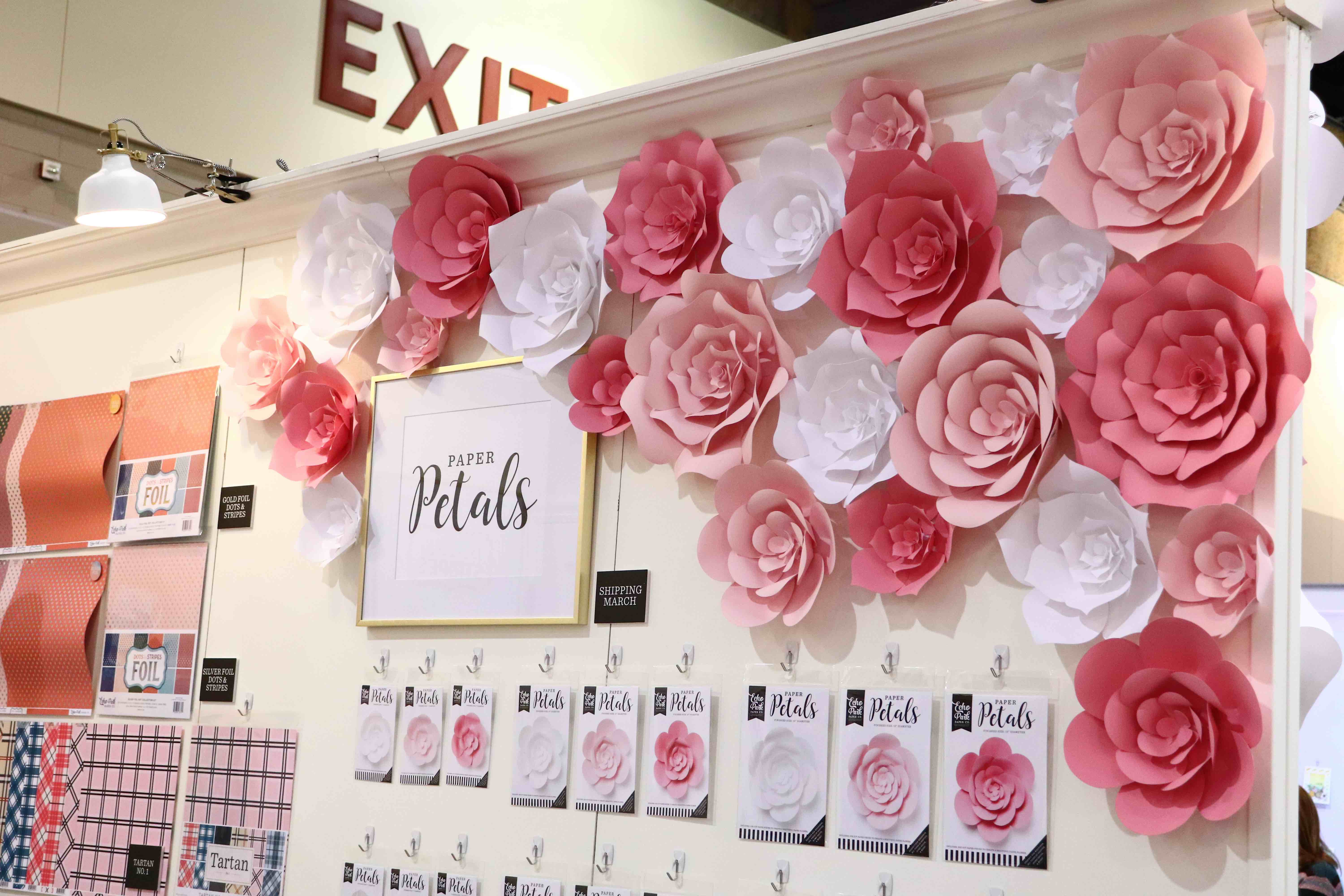 Speaking of brides, the Just Married collection features an equally elegant assortment of sophisticated colors and prints, perfect for creating a variety of projects to celebrate or document the special day!
Faber Castell always has some amazing mediums to get crafty with! Check out their amazing booth with lots of new products and inspiration pieces!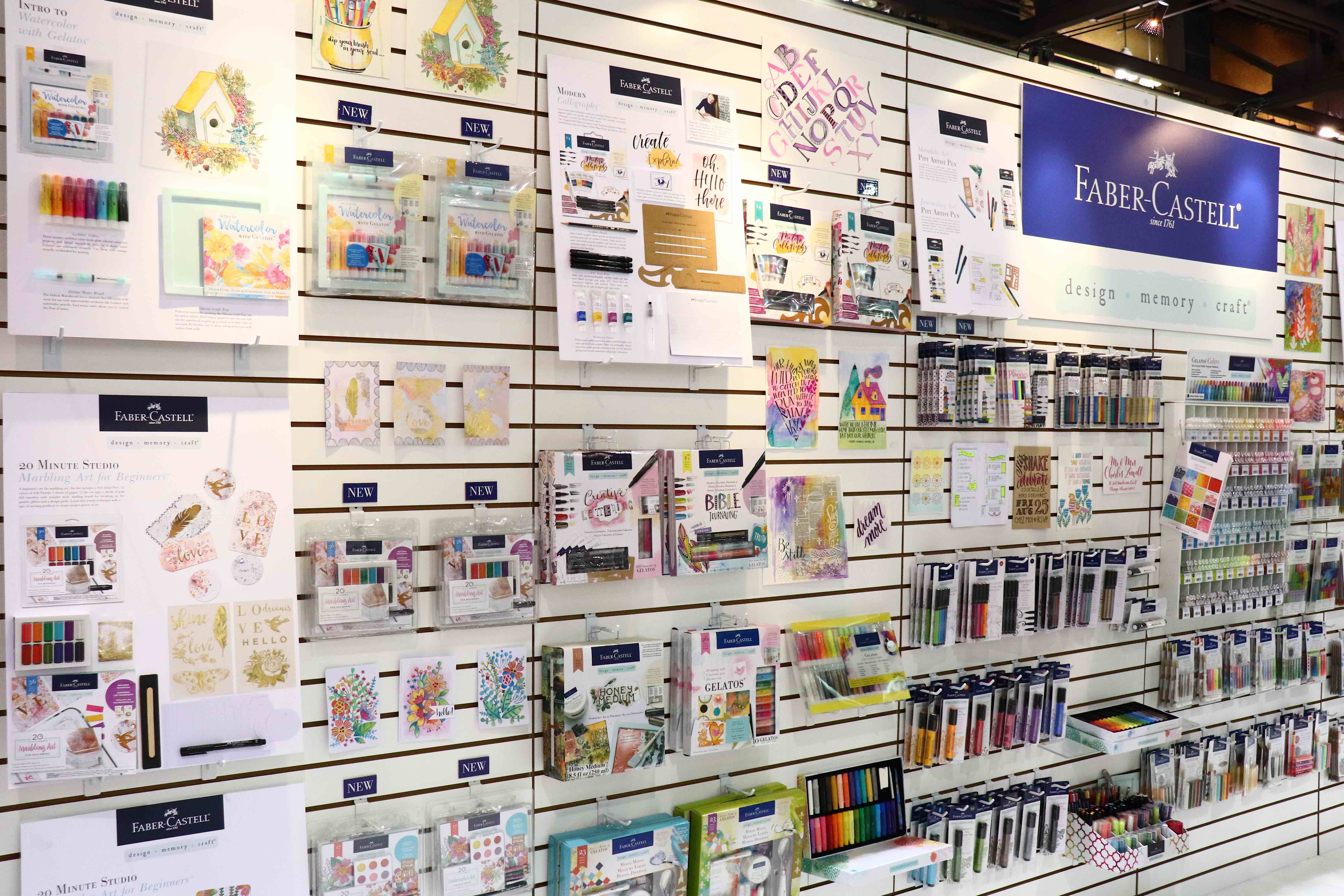 This tag is stunning; I loved the phrase "be intentional"!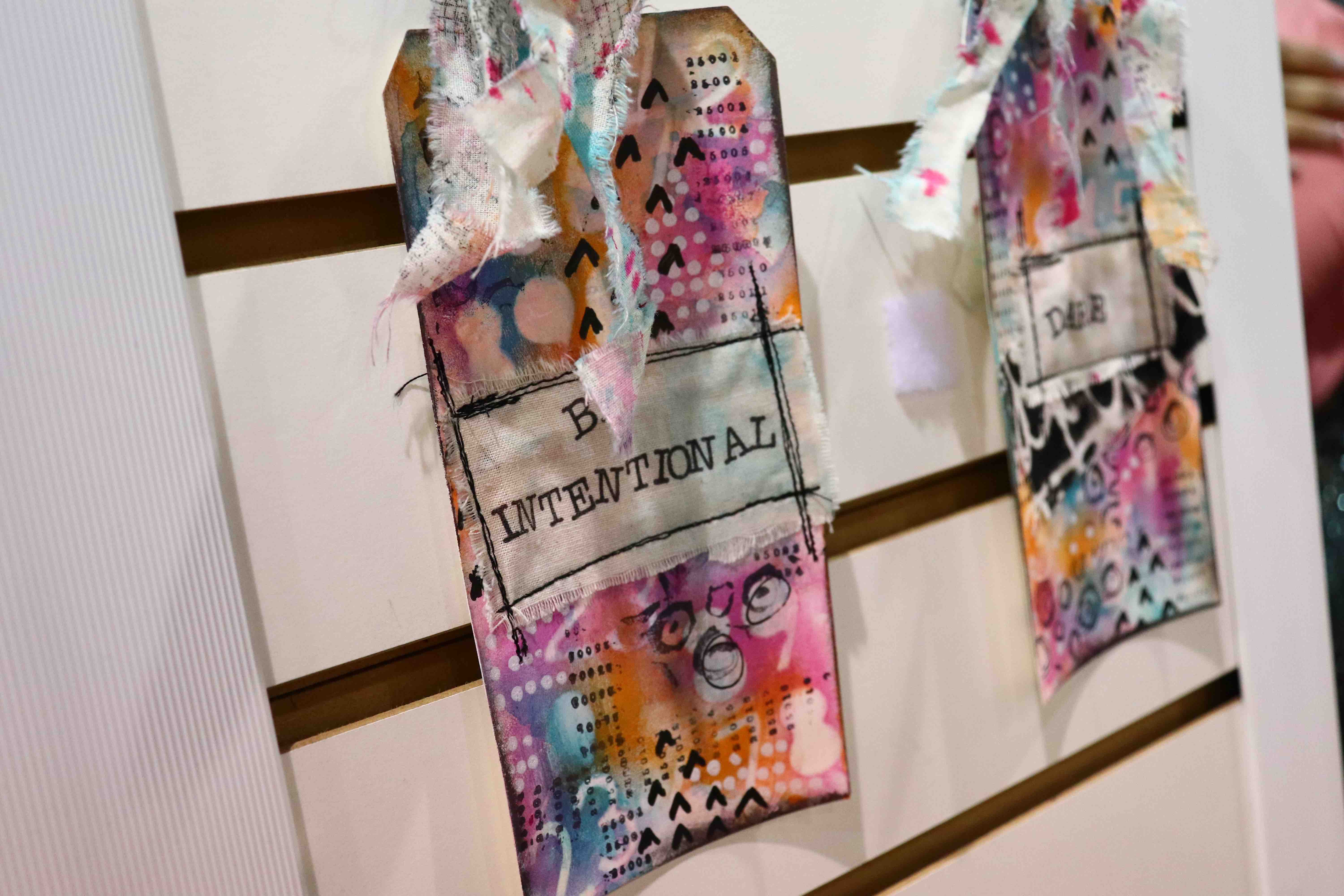 These Watercolor Art palettes are beautiful and perfect for those of you who are just starting out in the world of watercolor! The kits include a palette of vibrant watercolors, stencils, Pitt pens for doodling and watercolor pencils! Everything you need to get started is at your fingertips!
Gina K. Designs' foil collection with ThermoWeb never disappoints! Her new Stamp 'n Foil line is simply breathtaking! Check out this awesome video of her showcasing how to use the glittery Fancy Foils with the stamps and coordinating dies!
Join us as Gina K Designs demonstrates the Stamp-n-Foil technique at the Therm O Web booth! #Creativation

Posted by SimonSaysStamp.com on Sunday, January 21, 2018
Look how stunning that foiled glitter is!
ThermoWeb also has some other STUNNING foiling products being released, including the exciting and oh-so-beautiful Clear Toner Sheets!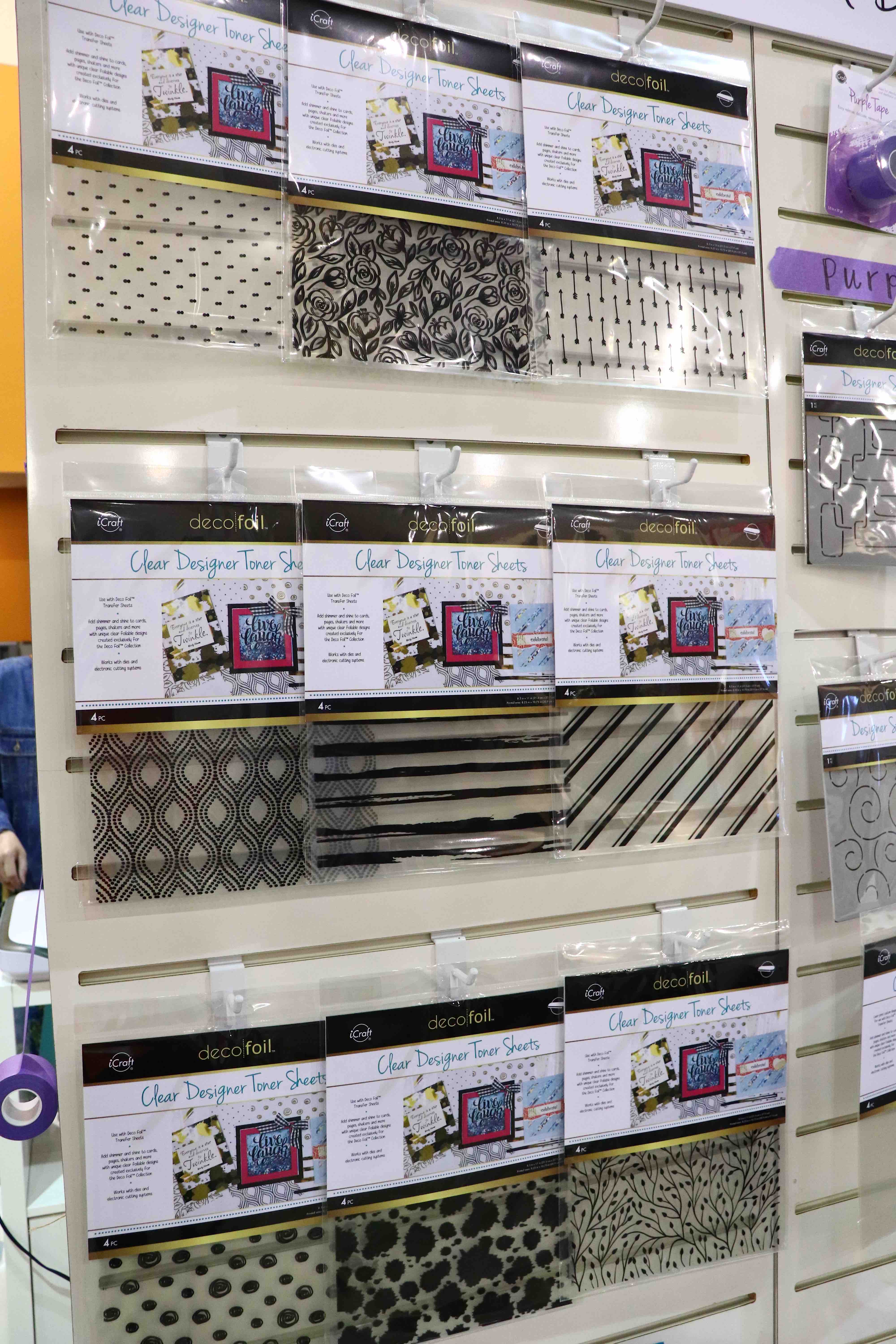 The rainbow foiling is absolutely breathtaking!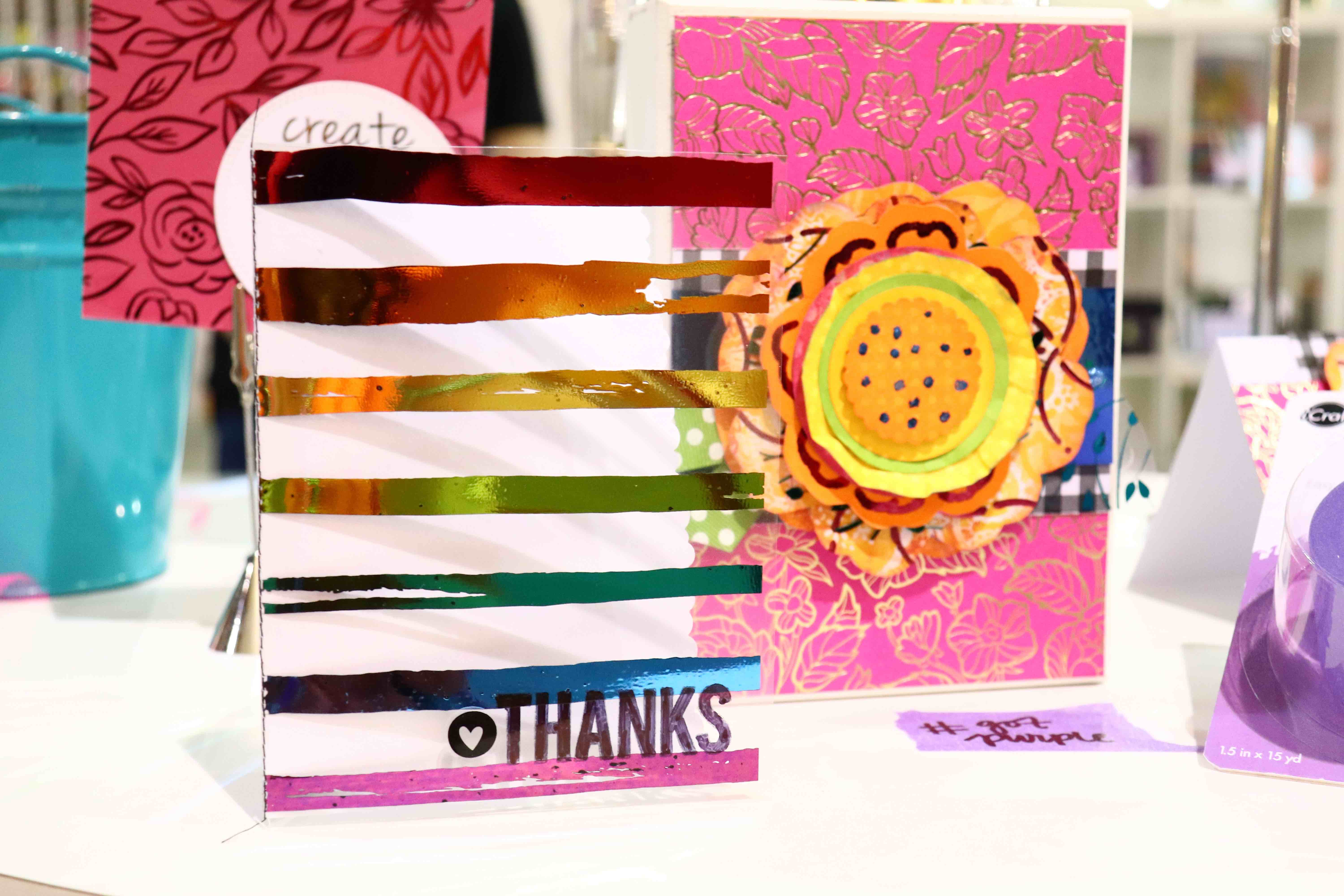 The Ultra Violet Color of the Year from Pantone was shining bright in this stunning new paper collection from Kaisercraft called Misty Mountain!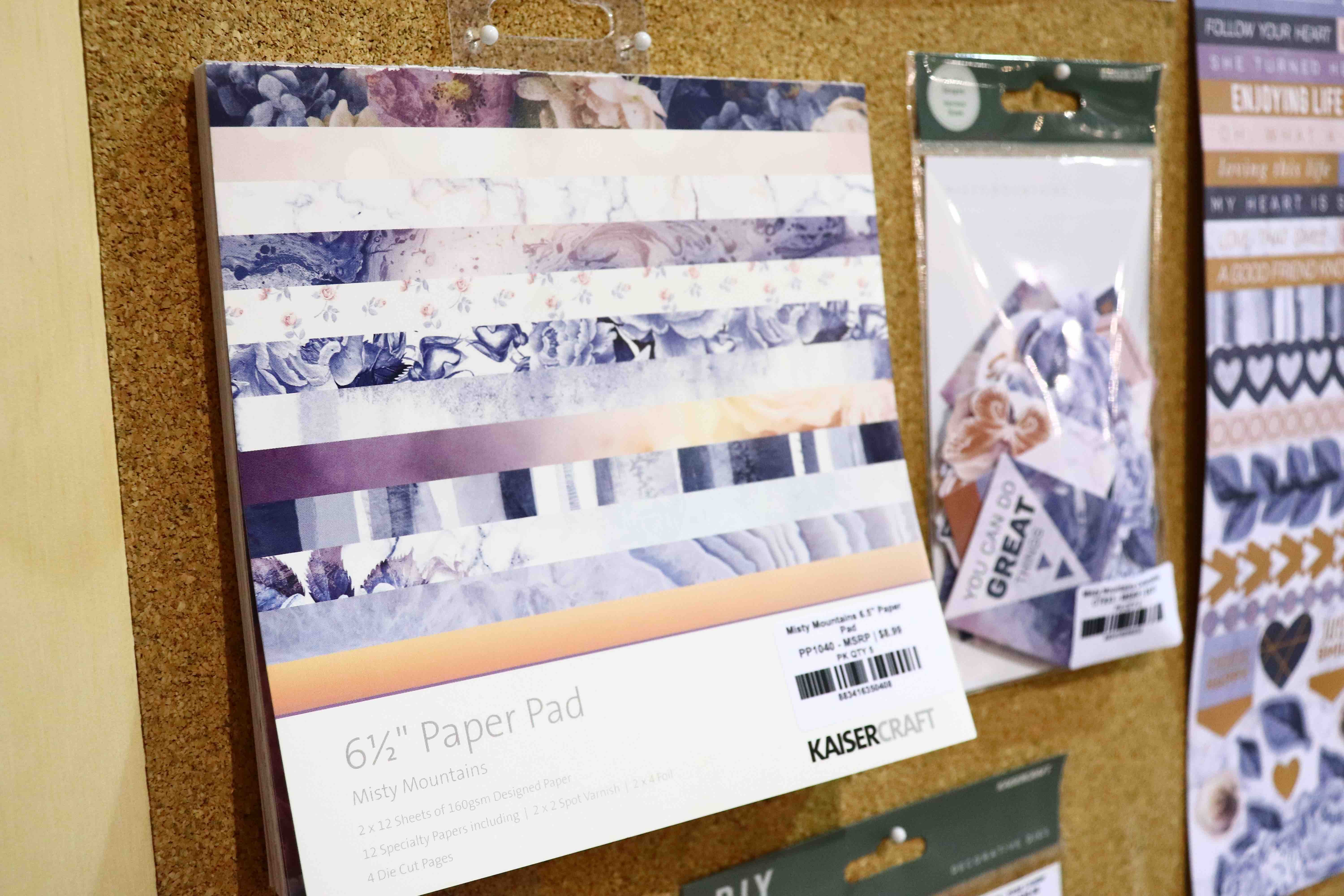 Deflecto is bringing out some fun new storage solutions, including a convenient, collapsable marker bin (will fit most alcohol marker brands, plus the unit when collapsed is stackable!). They also have new and innovative compact storage units for washi tape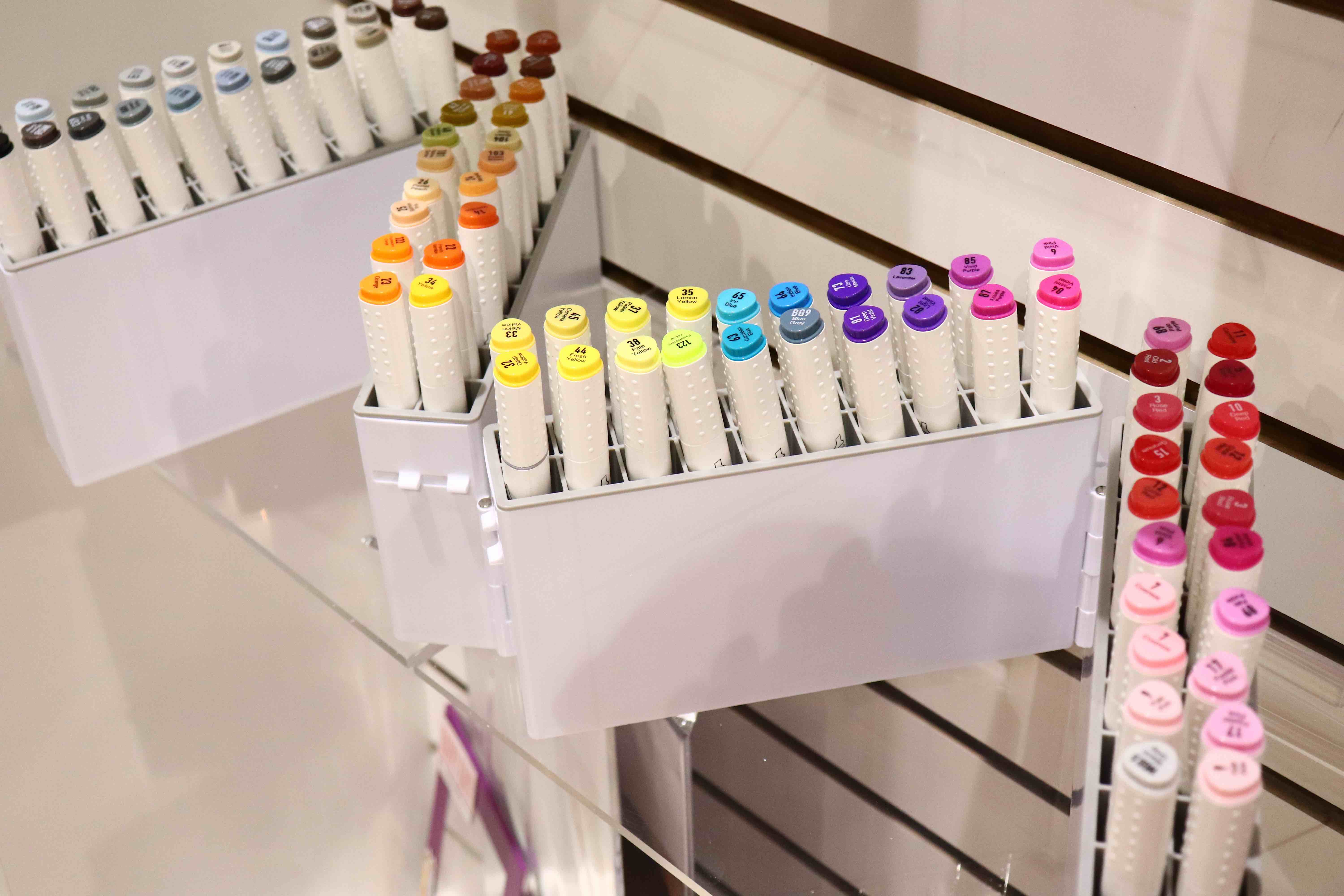 Check out the darling Sweet Summer collection from Doodlebug! Isn't it adorable?? Even the booth was decked out with the refreshing theme of the release!
Tonic Studios' latest Nuvo products are absolutely amazing as well! From new coordinating Nuvo collections such as Ocean Air to new Hybrid ink pads and Shimmer Powders, you'll have so many new things to create with! Look at all the pretty products and inspiration pieces!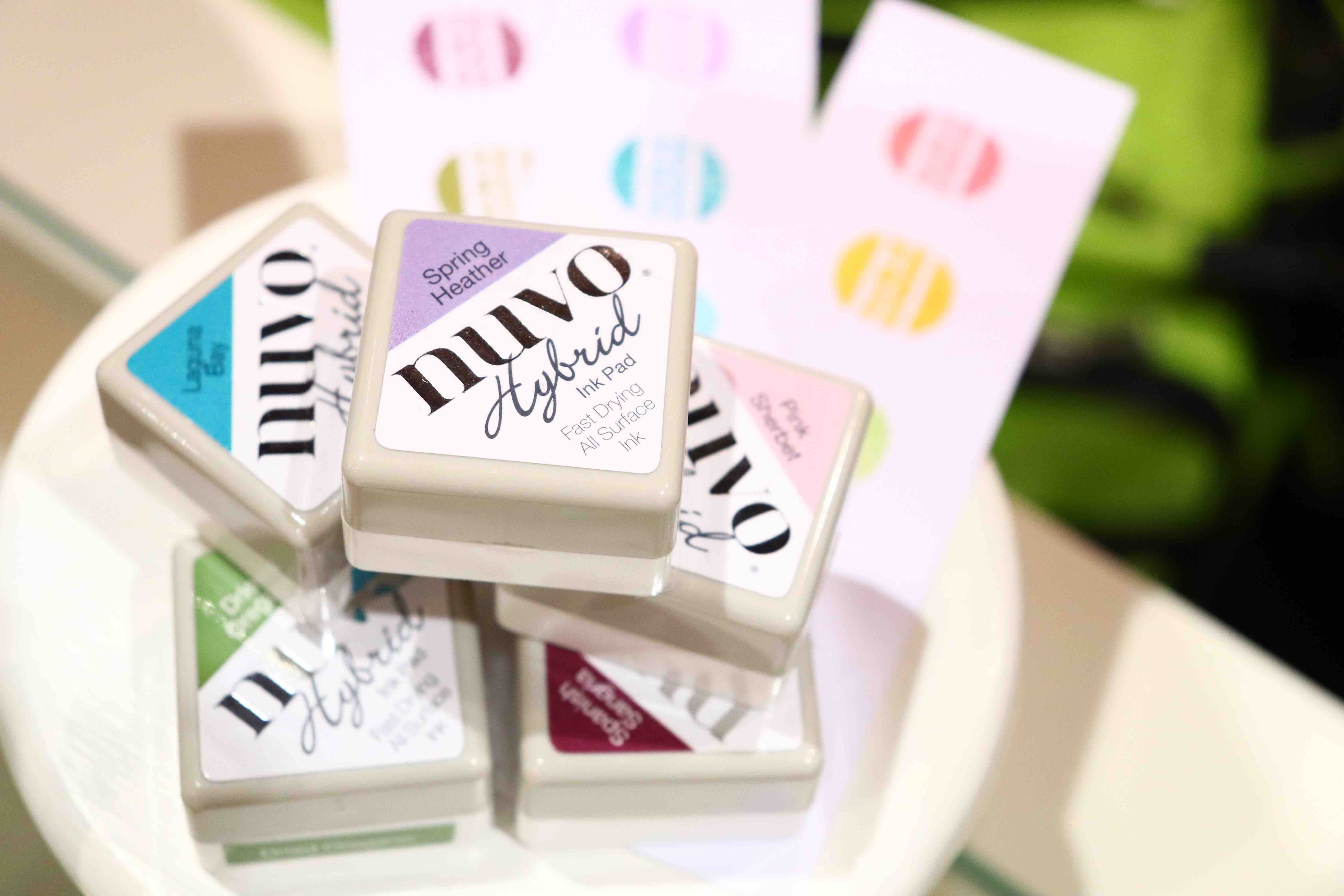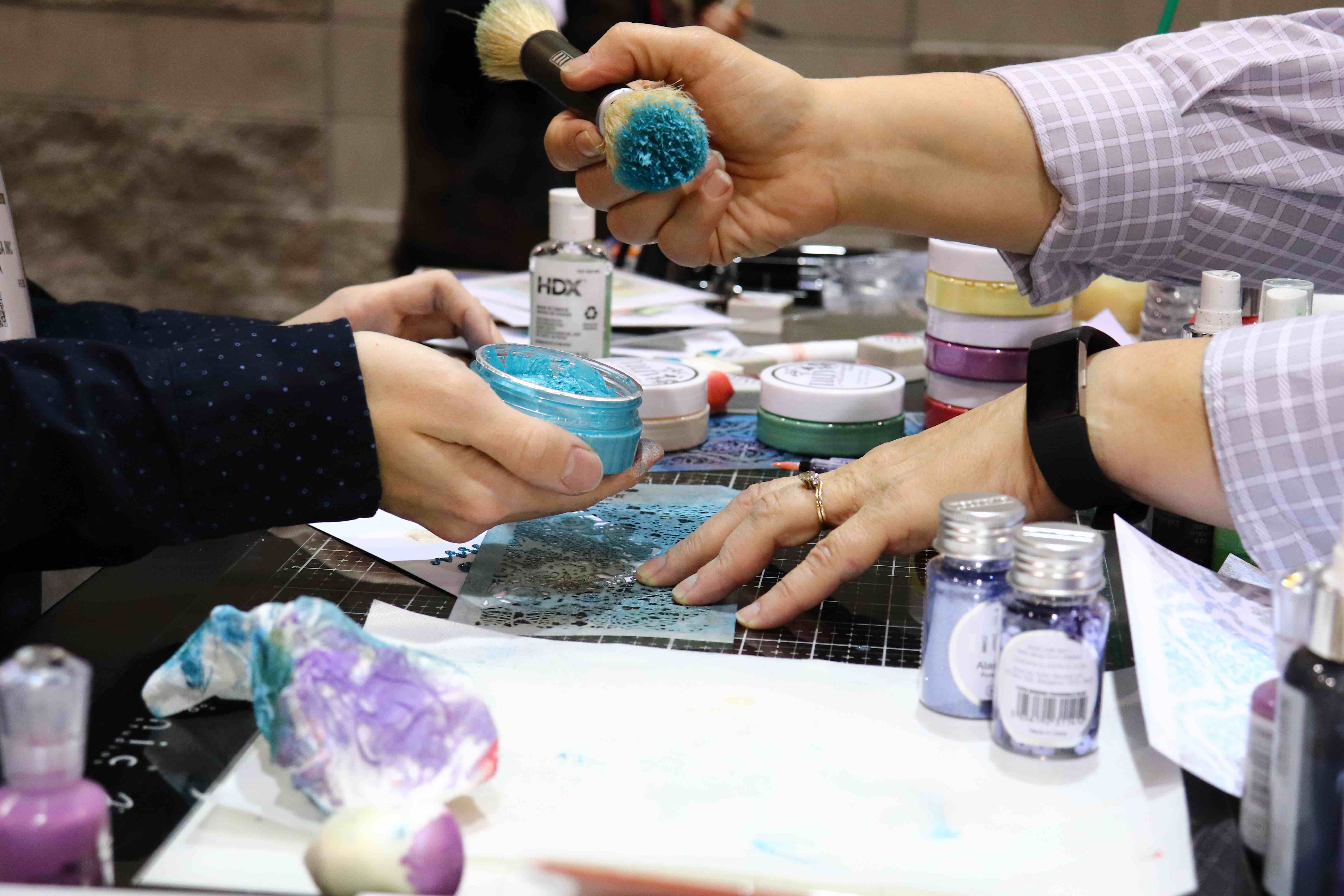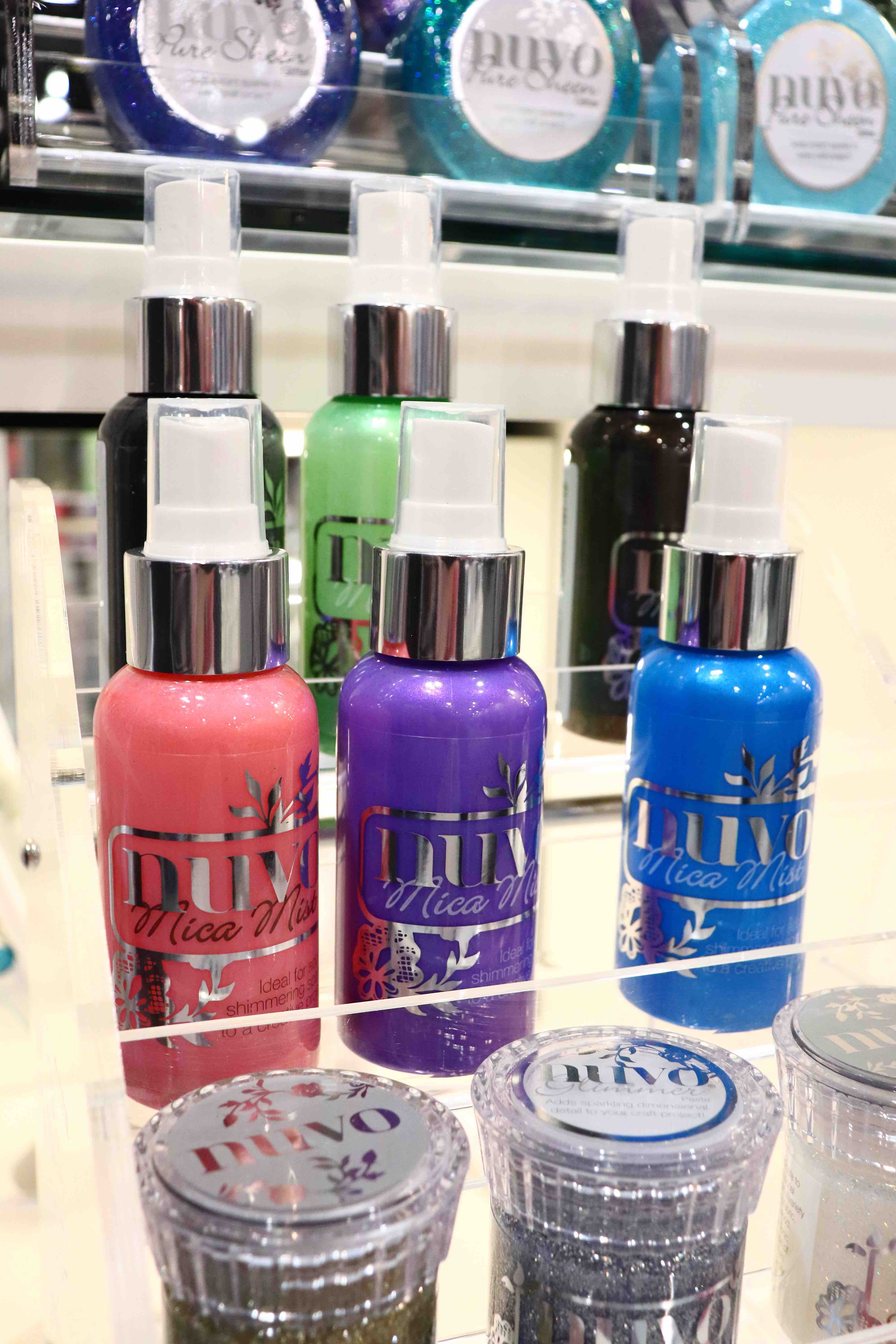 The We R Memory Keepers Blossom embellishment storage unit is super innovative and fun too! It closes into a compact shape and then opens into a full floral! It comes in both teal and white, so you even have options for coordinating the unit with your crafting space!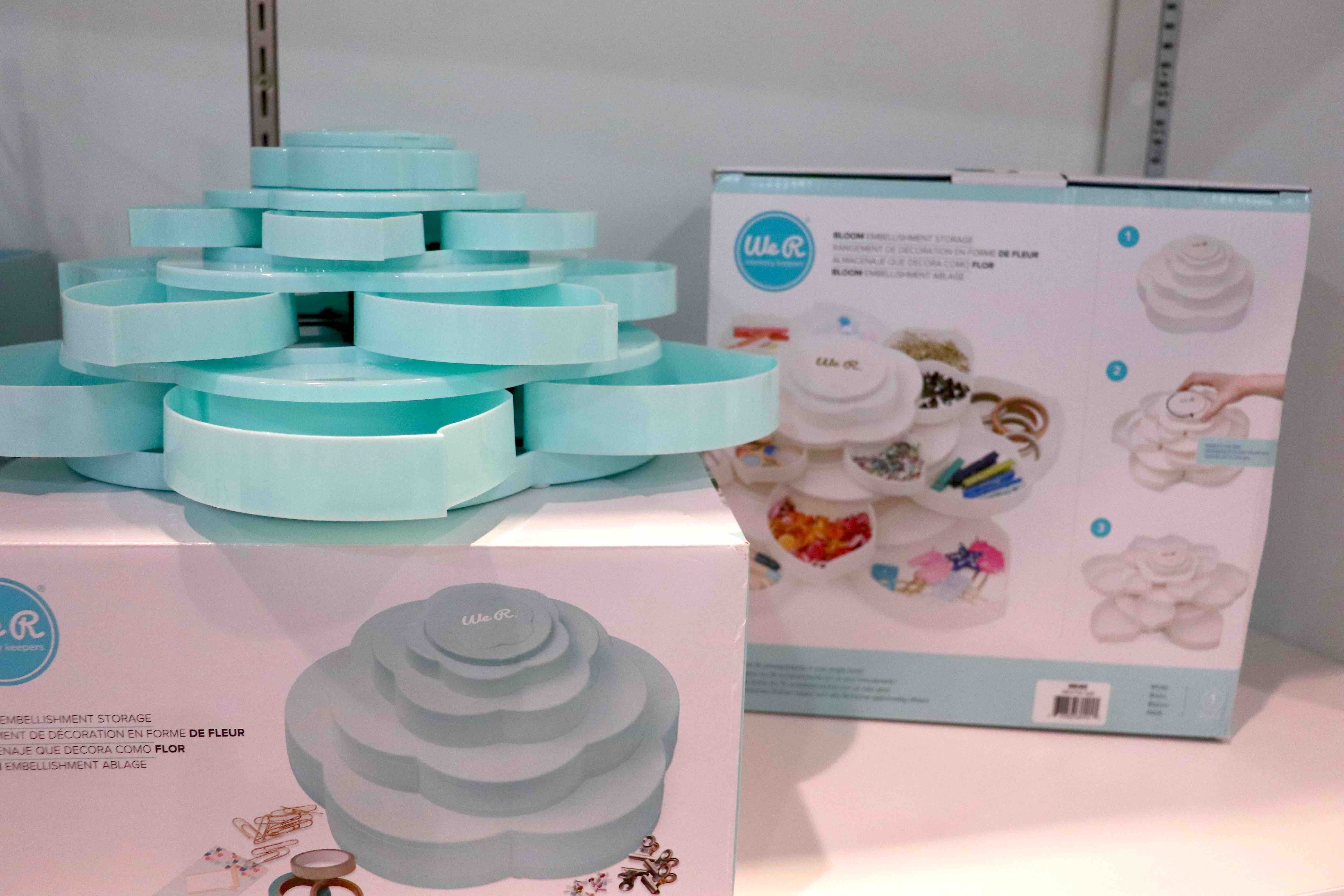 Art Impressions booth was filled with many new stamps that will fill your mind with creative ideas! Check out some of these gorgeous new stamps, as well as cute inspiration pieces!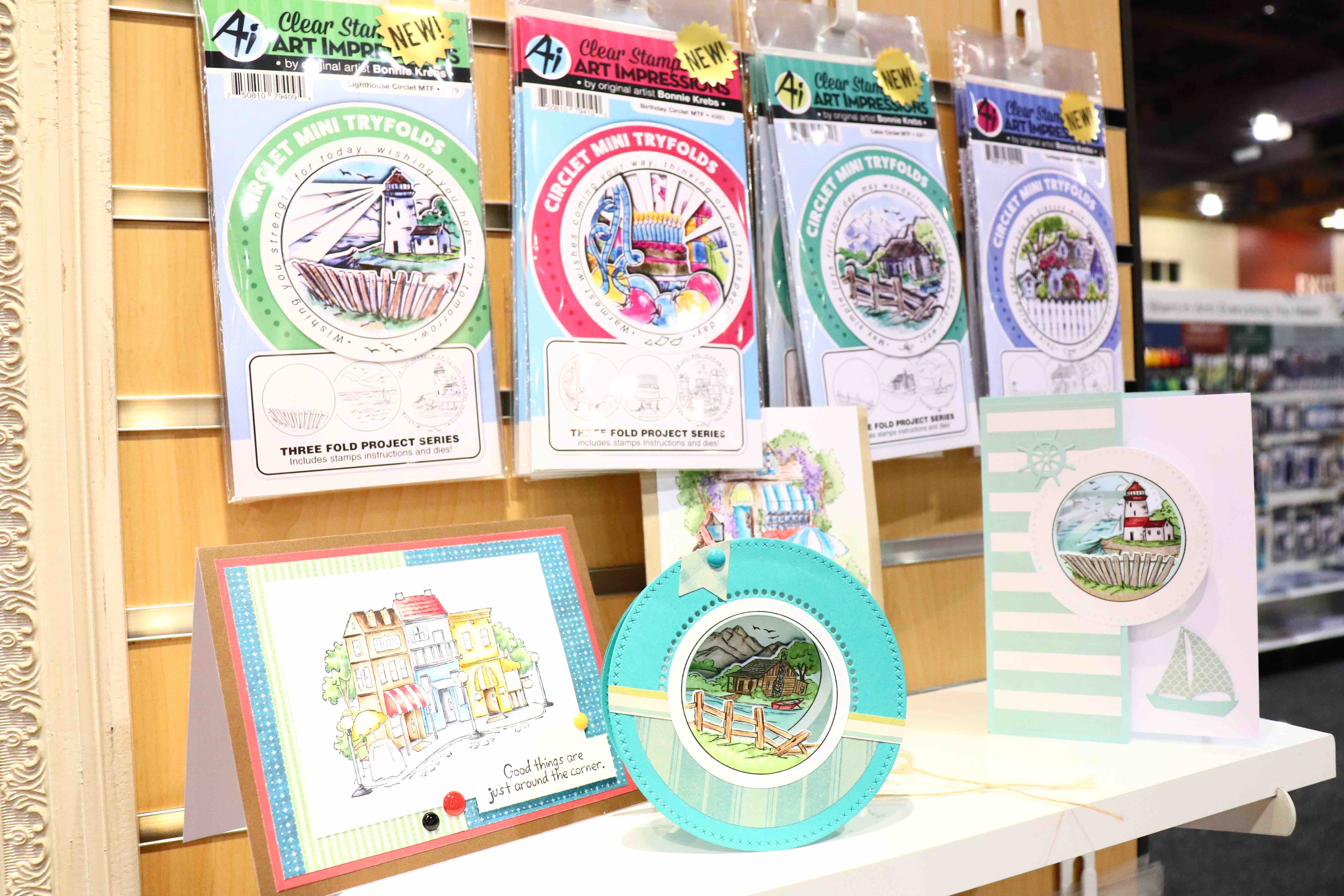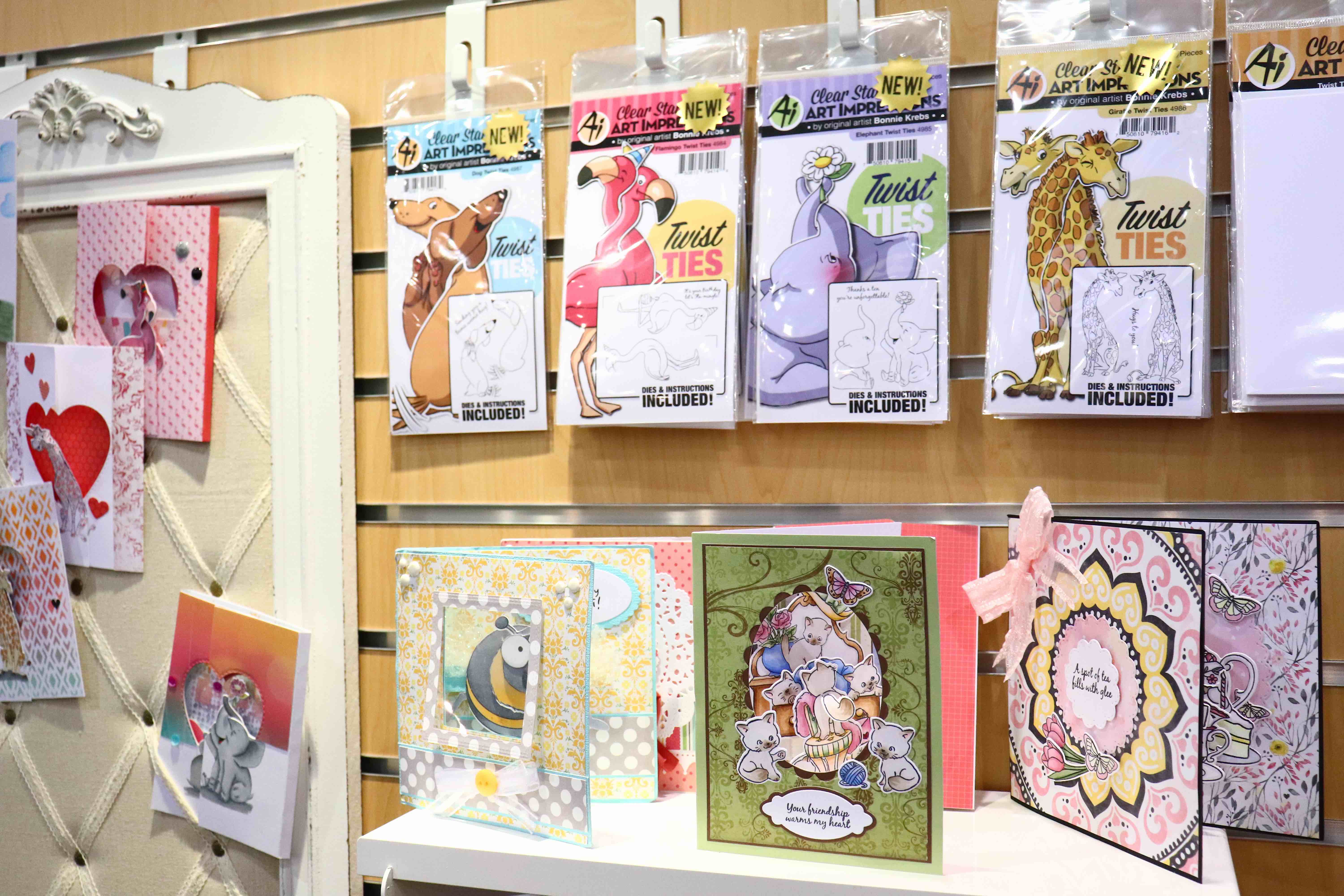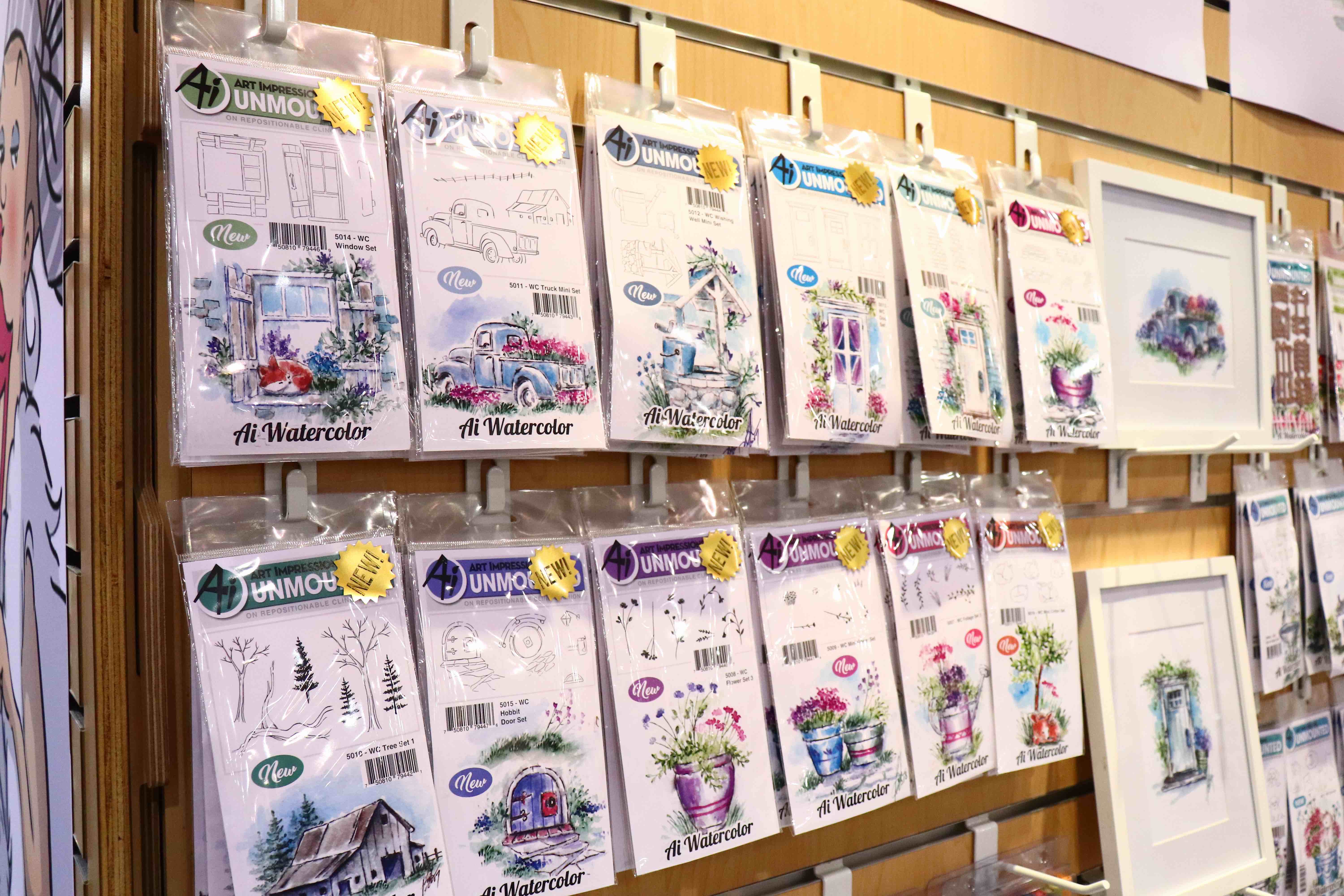 Prima had some stunning mixed media projects in their booth (as well as lots of Ultra Violet inspiration too!). Check out these amazing mini journals using some of their newest products…
There were also some great new planner accessories as well; I adore the new paper clip bow ties with the pretty rose gold and black color scheme!
Another fun product that caught my eye were these pretty, colorful glue pens! Look at all the bright and happy colors… you can now have your favorite color as a glue stick!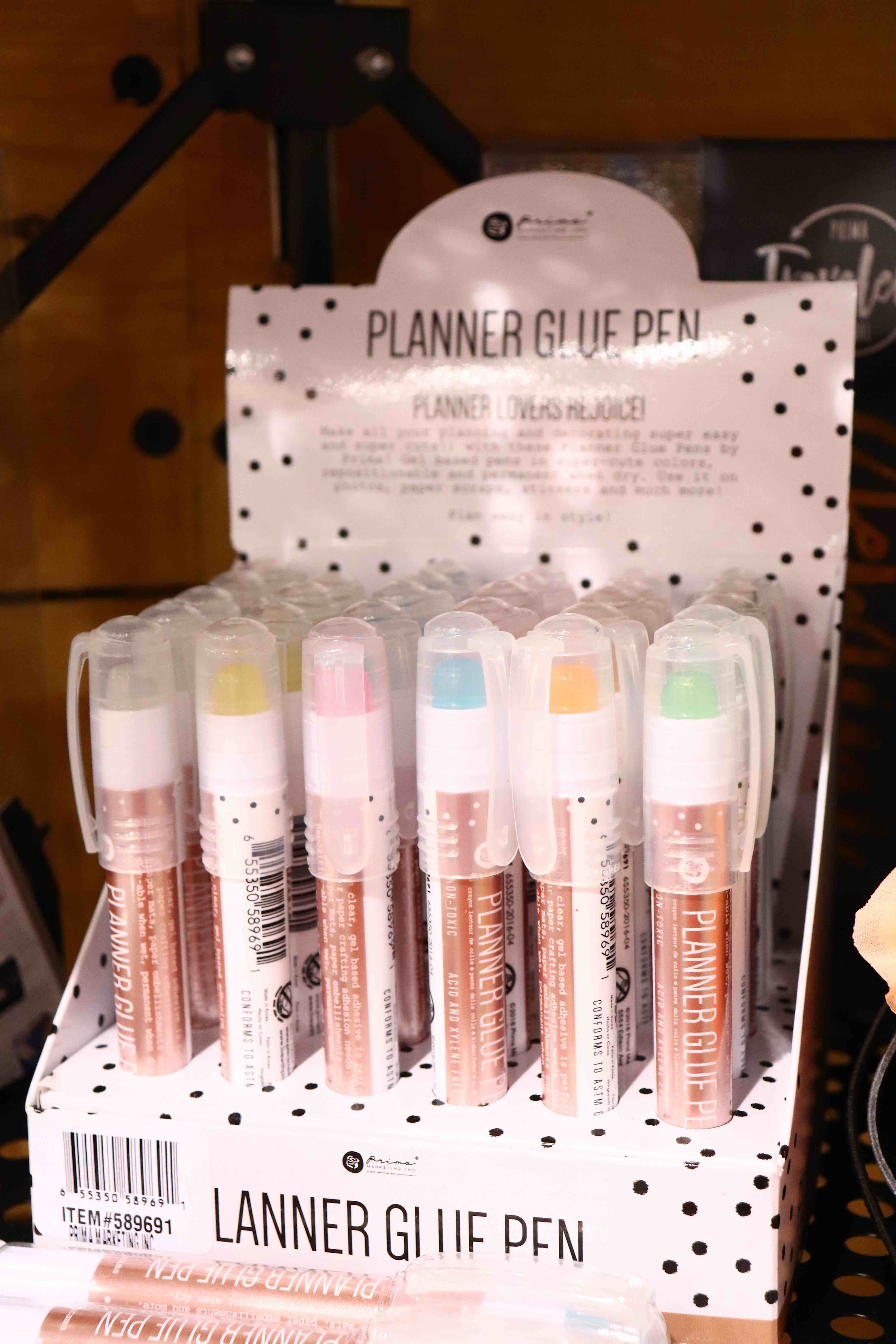 Brutus Monroe is an up and coming brand that has really taken creative mixed media and papercrafting in general to the next level! Their new Surface Sprays can literally be sprayed onto anything, including tiles! There are new embossing powders in bright and beautiful colors too!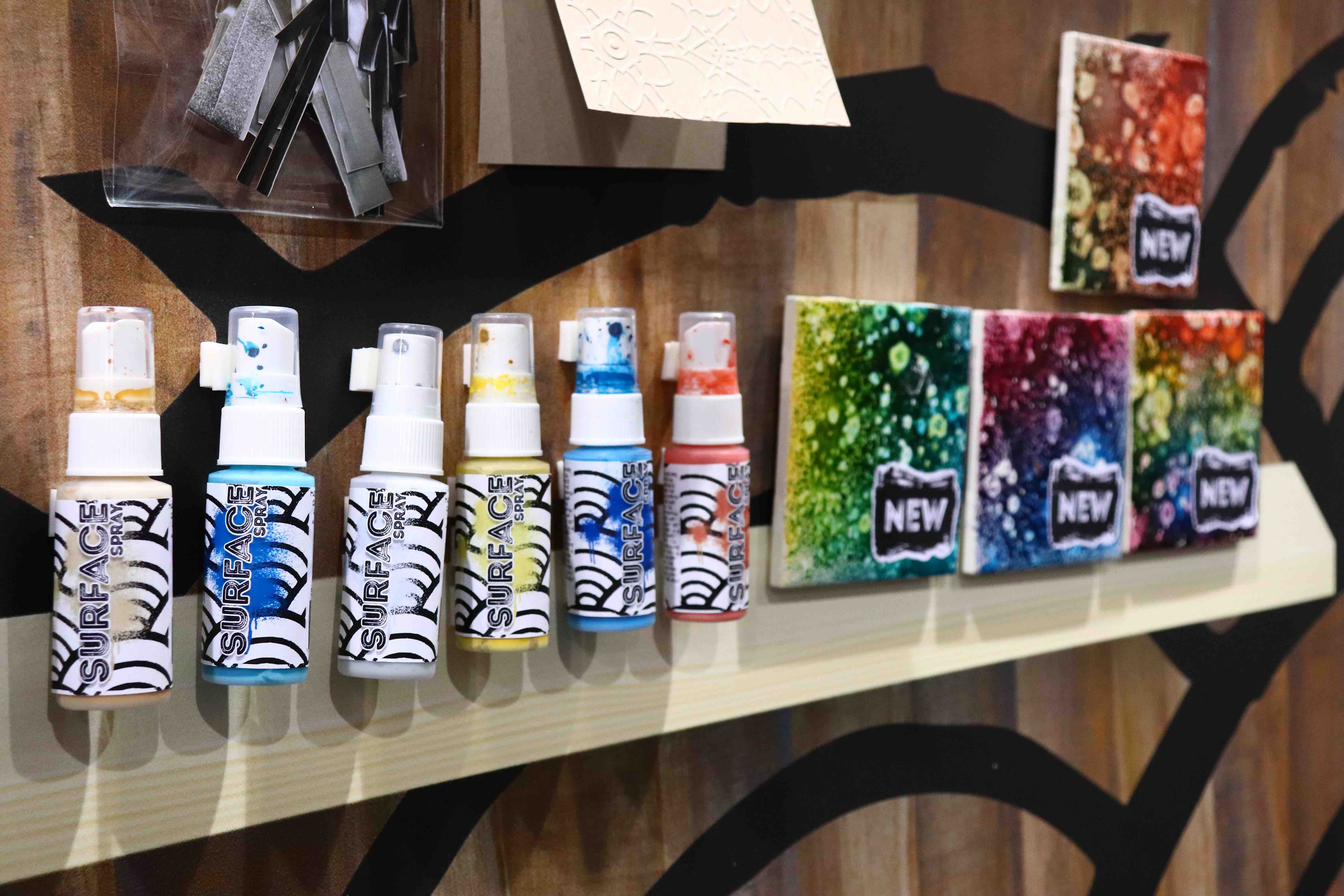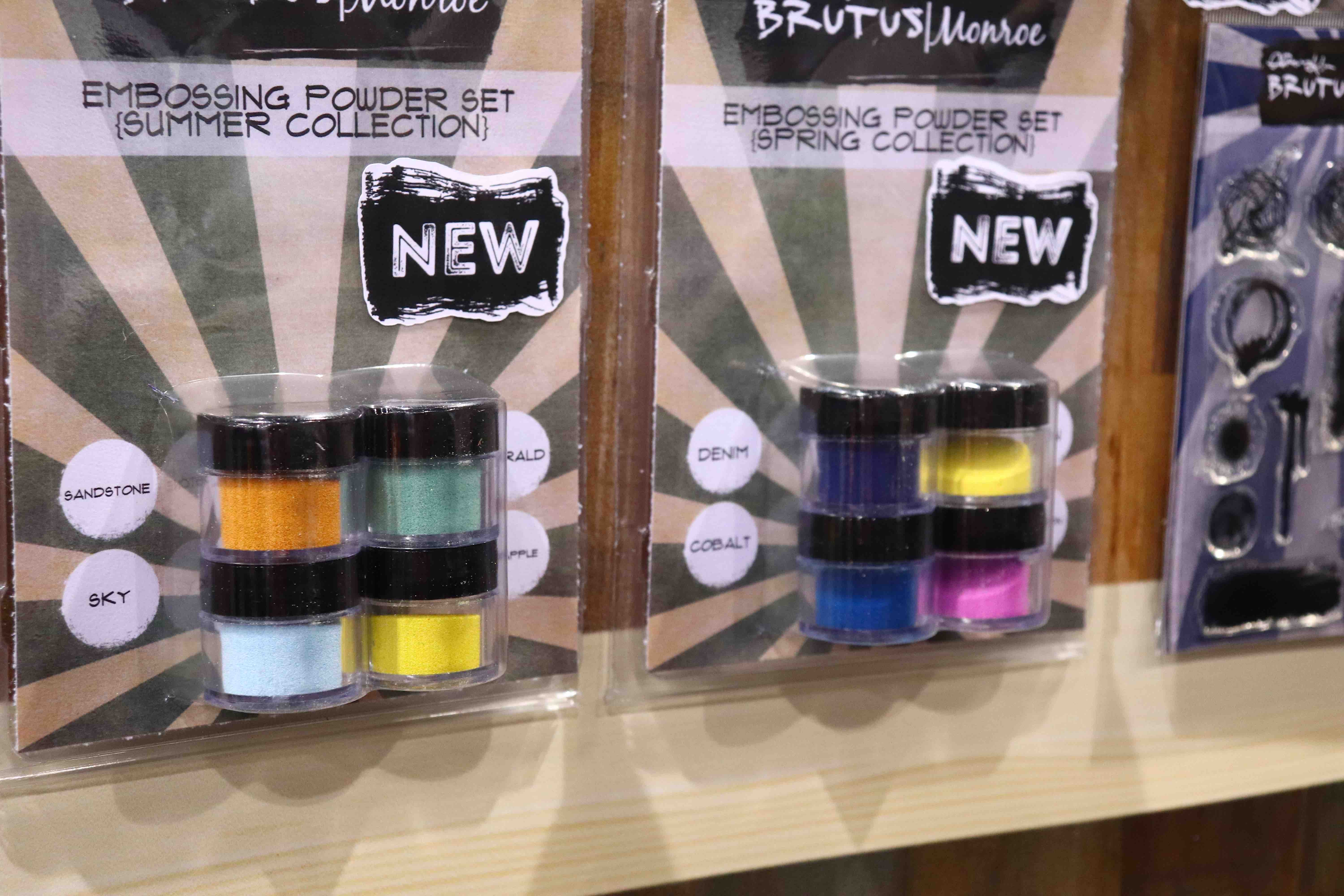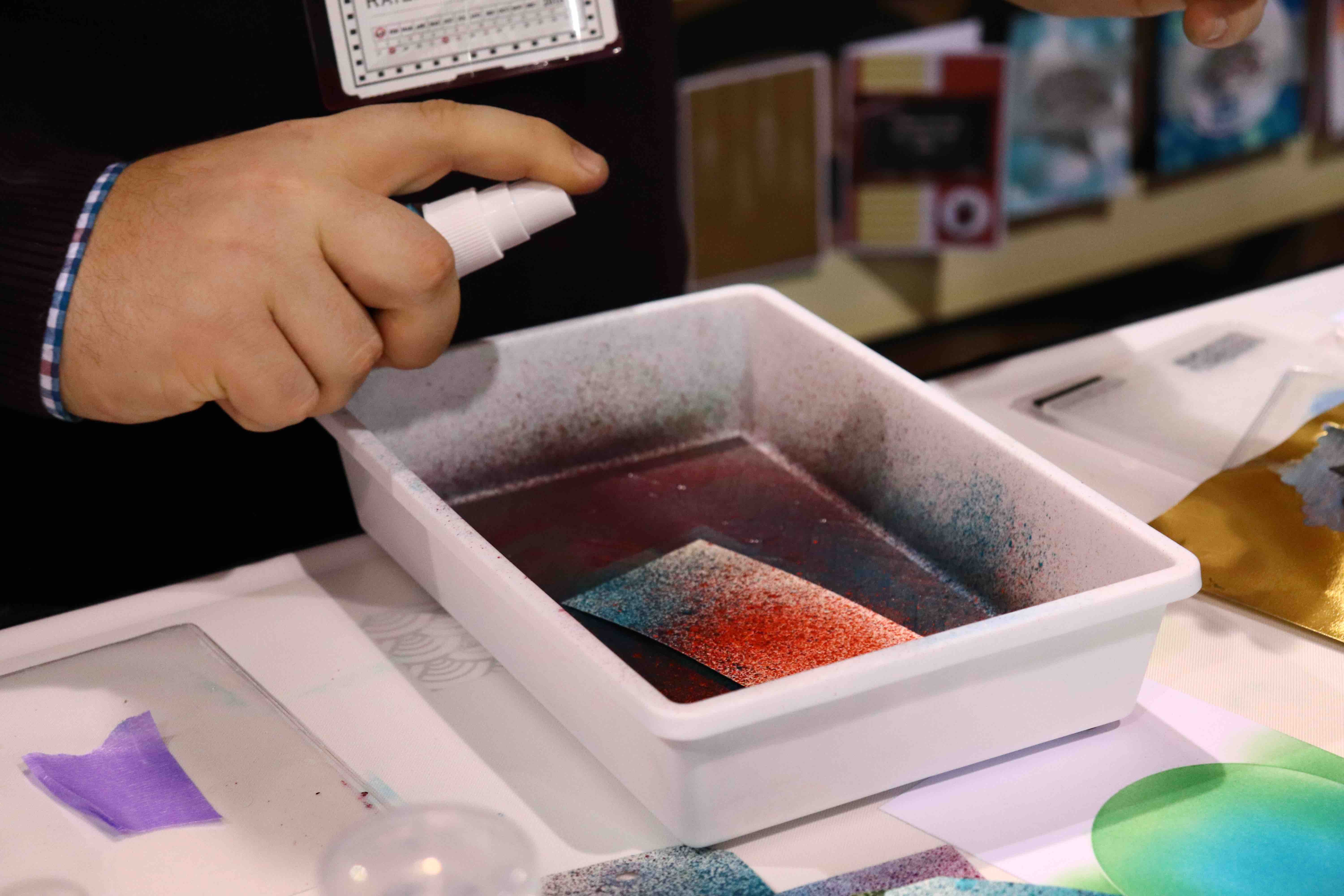 Sunny Studio Stamps' ever-so-popular stamps and dies just hit a HOME RUN with their latest sports release. From basketball to football, you'll have everything you need to create cards for your favorite sports hero!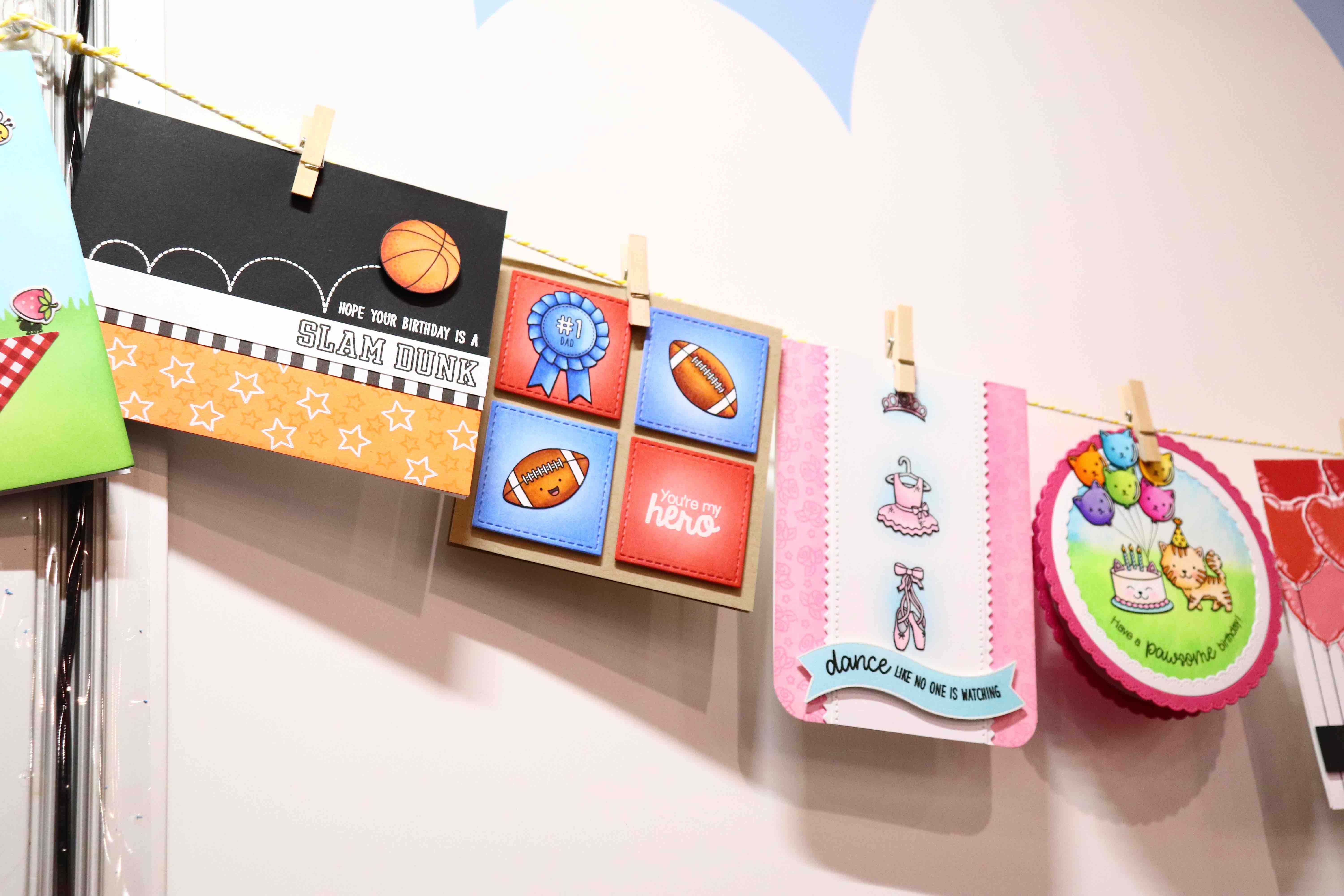 There are also some cute underwater themed sets too! Check out the whale with the border of sweet goldfish!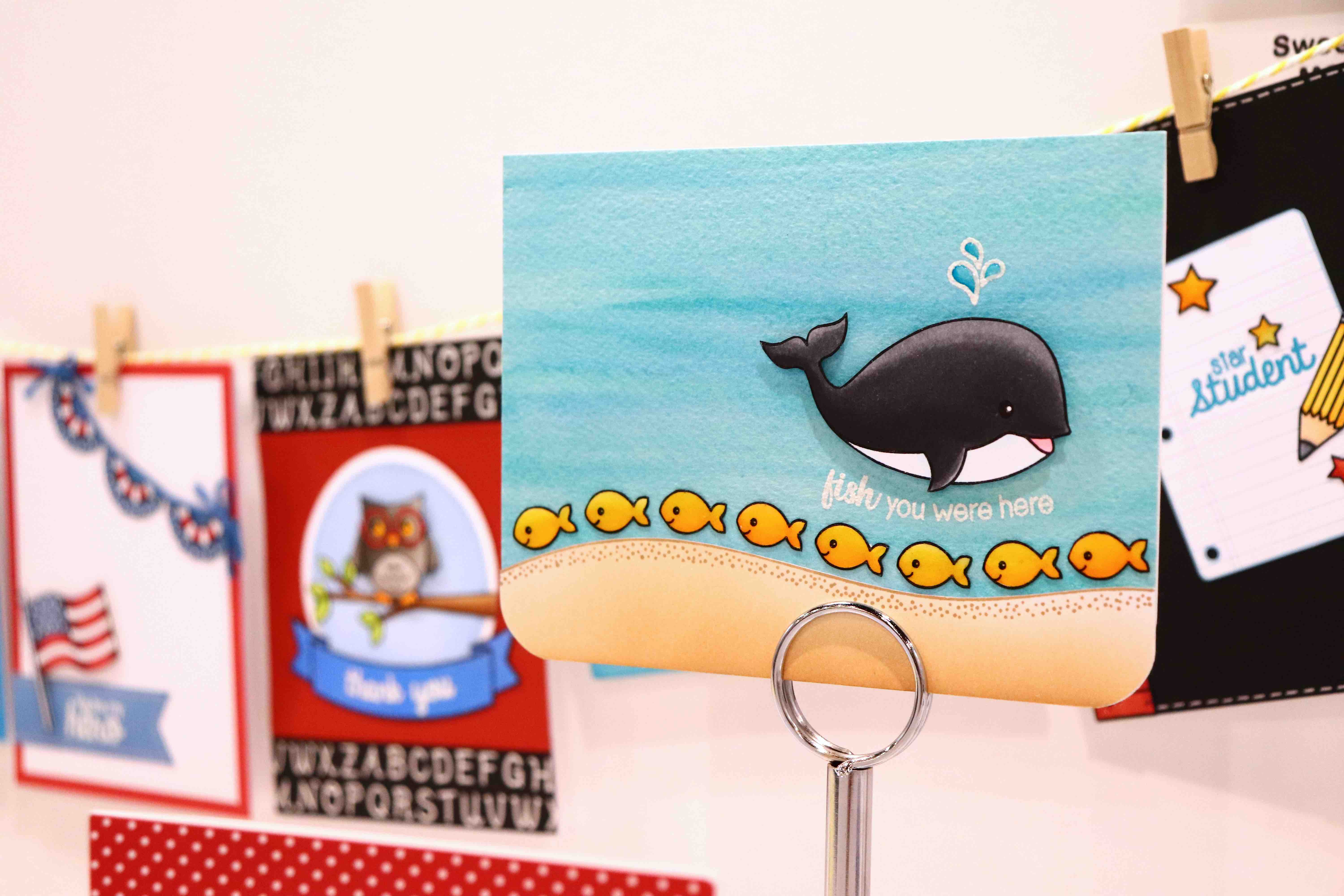 Finally, to wrap up the Creativation excitement, I wanted to share a look at the latest from Studio Katia! One of my favorite embellishments from their booth were their brand new iridescent accents; from bubbles to stars, hearts and faceted diamonds, your cards will be sparkling!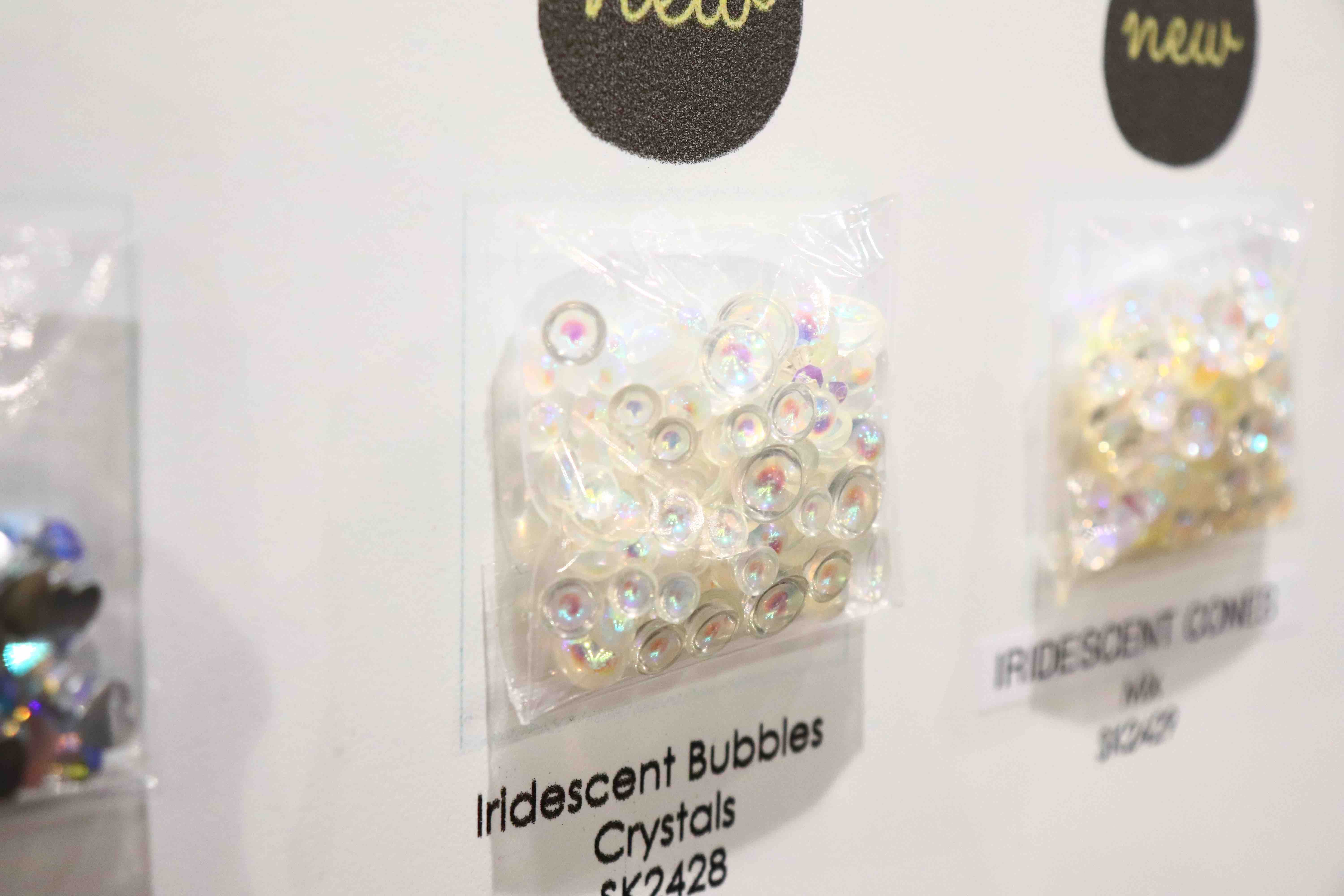 And one of their latest floral stamp and die sets is the Japanese Peony! Look at that stunning flower; with all the open space, you'll find coloring this image loads of fun!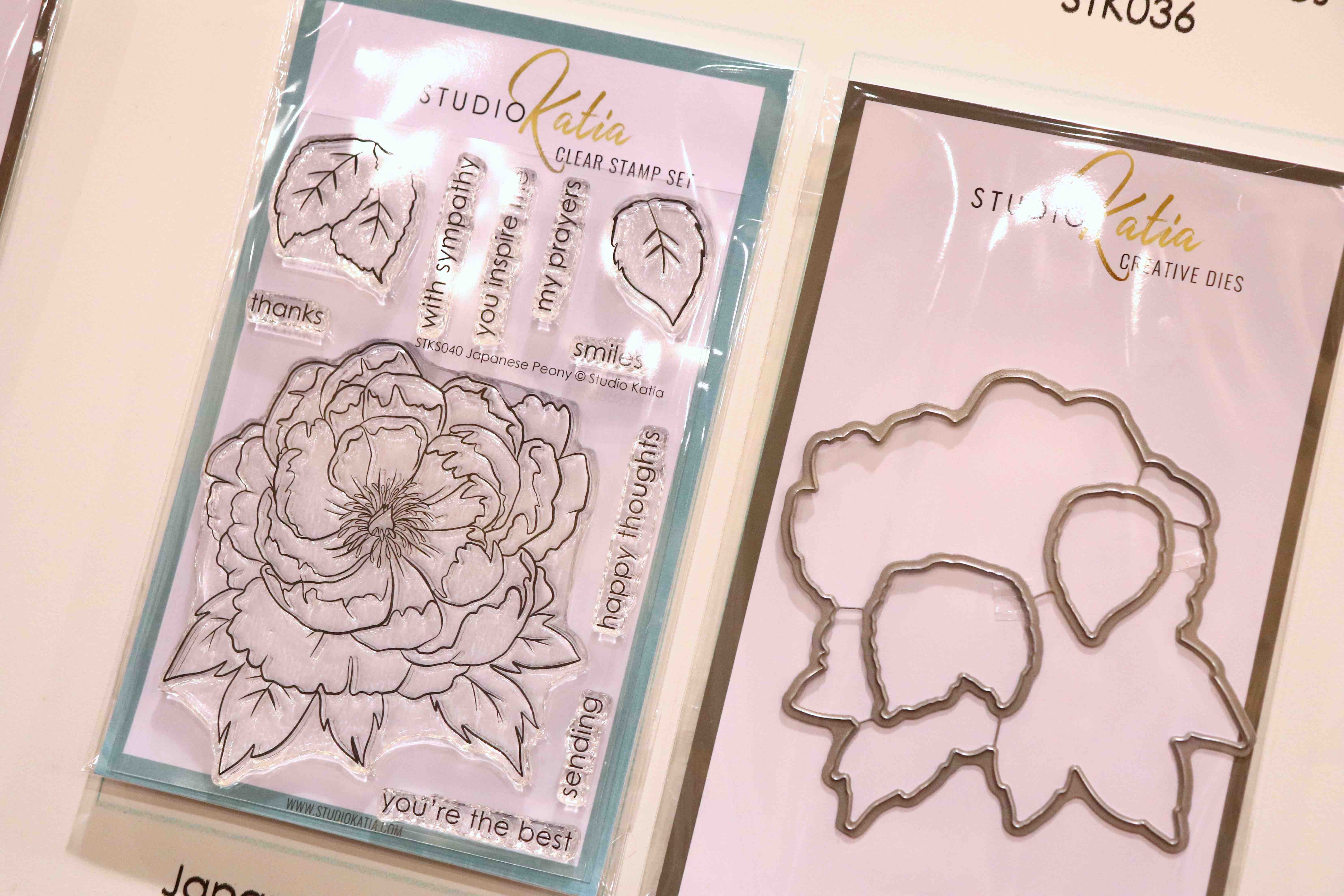 I hope you enjoyed this look at many of the amazing things we saw during Creativation 2018! Don't forget to stay tuned to our blog and social media channels, as we will be getting tons of new products into the store over the next couple months!
Happy Monday and thanks for stopping by!