Live from Creativation: We Are Loving All the Latest From Tim Holtz!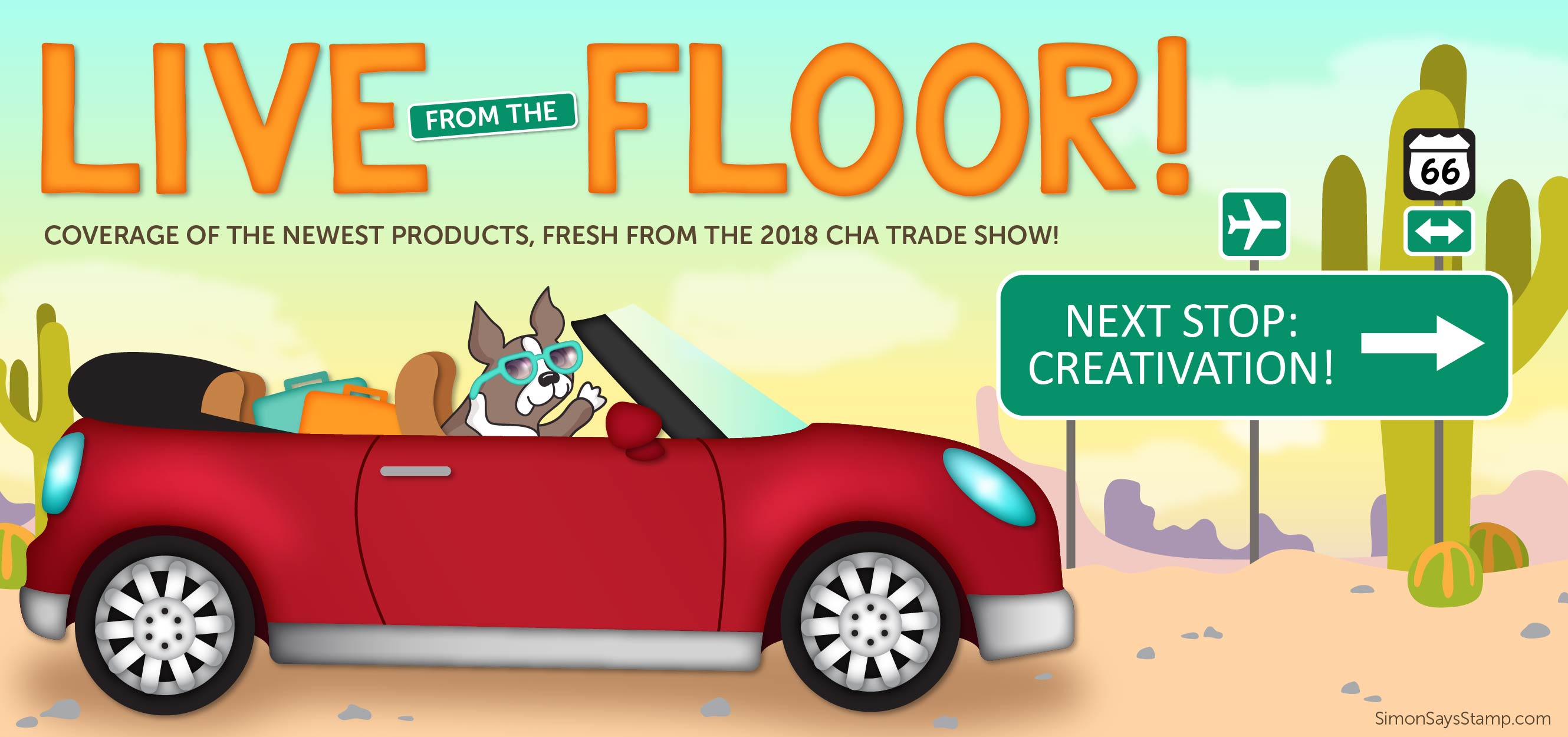 Happy Creativation Saturday! The excitement at the 2018 Creativation Trade Show is in full swing! Stay tuned to our social media sites all weekend, including Instagram and Facebook. We'll be bringing you exclusive looks at all of the amazing new things we think you are going to love!
Speaking of excitement, I think some of the show's most buzz-worthy products are those from Tim Holtz and his brands Idea-ology, Ranger, Sizzix, Stampers Anonymous, and Tonic Studios. Today I'm sharing a close-up look at some of the things that really caught my eye!
IDEA-OLOGY
Let's take a look at the newest eclectic and vintage-inspired Idea-ology collection!
Who here loved the Snarky Small Talk stickers?!!?
The Collage Paper is amazing to use in so many projects & techniques… it comes in not only plain white, but stunning designs too!
The latest foam cling stamps scream Tim Holtz with the vintage, cutout vibe! Aren't those alphabet and foliage sets awesome!?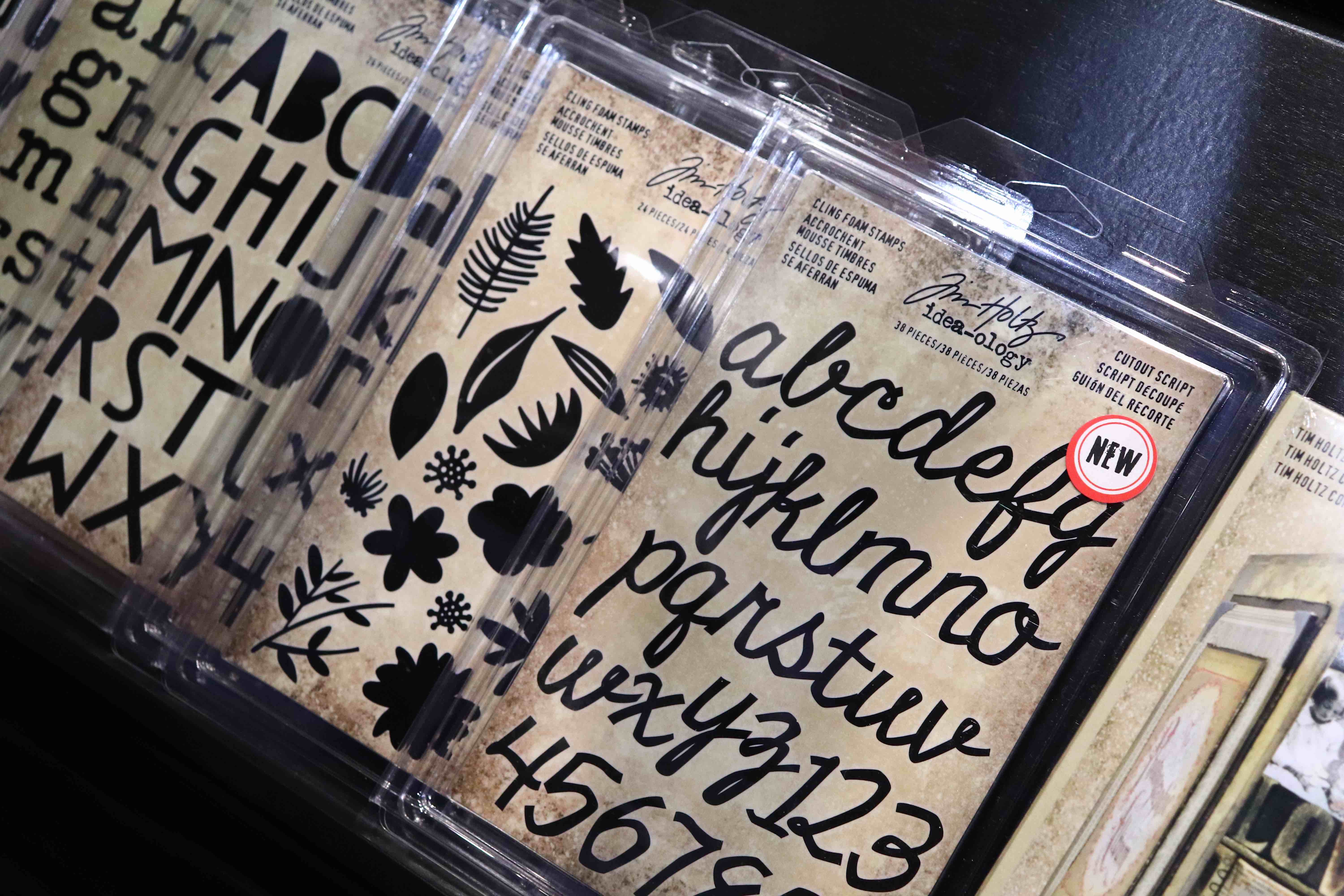 It wouldn't be an Idea-ology release without amazing found objects and findings! And those Gumdrop Hearts are fabulous inked in every color of the rainbow!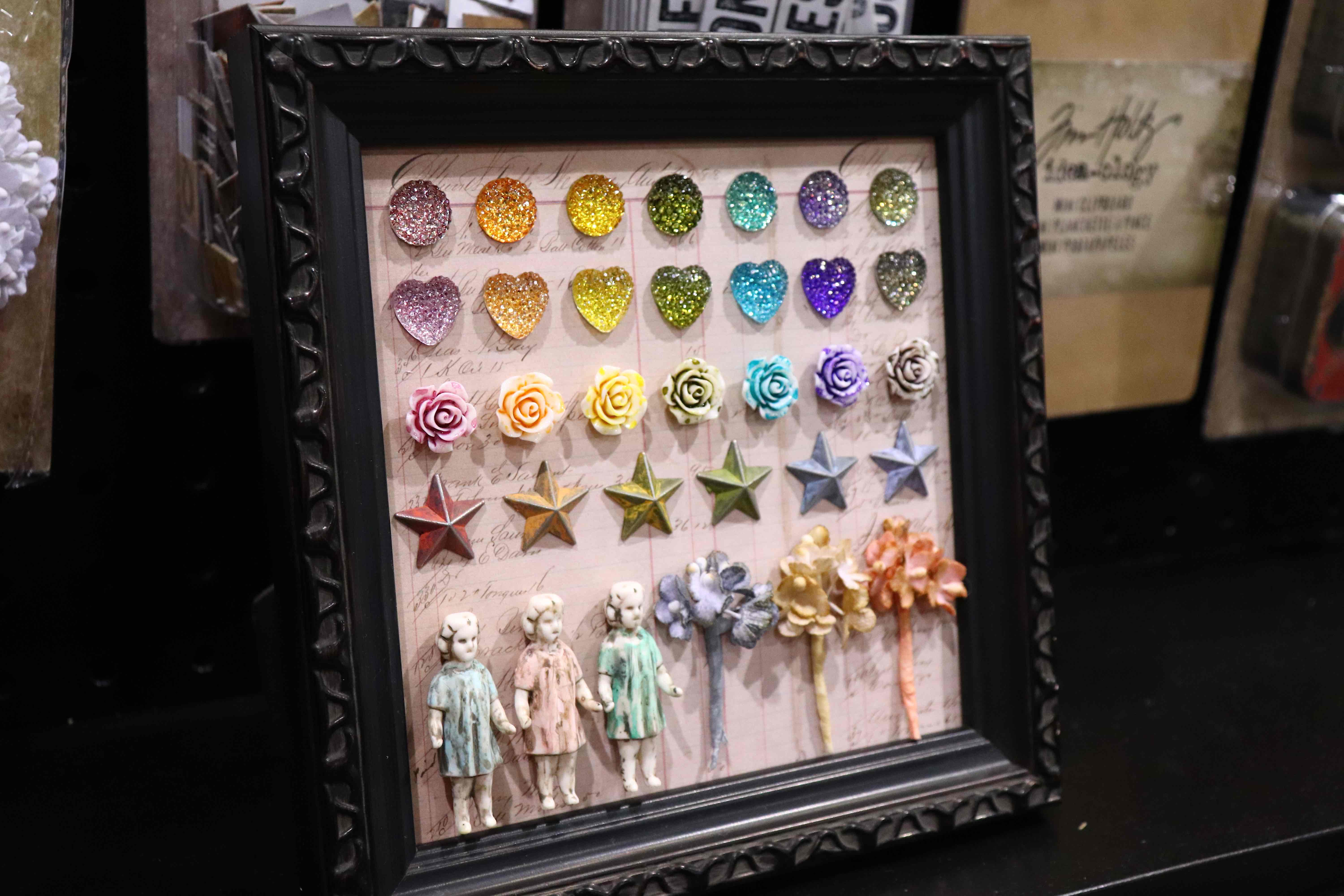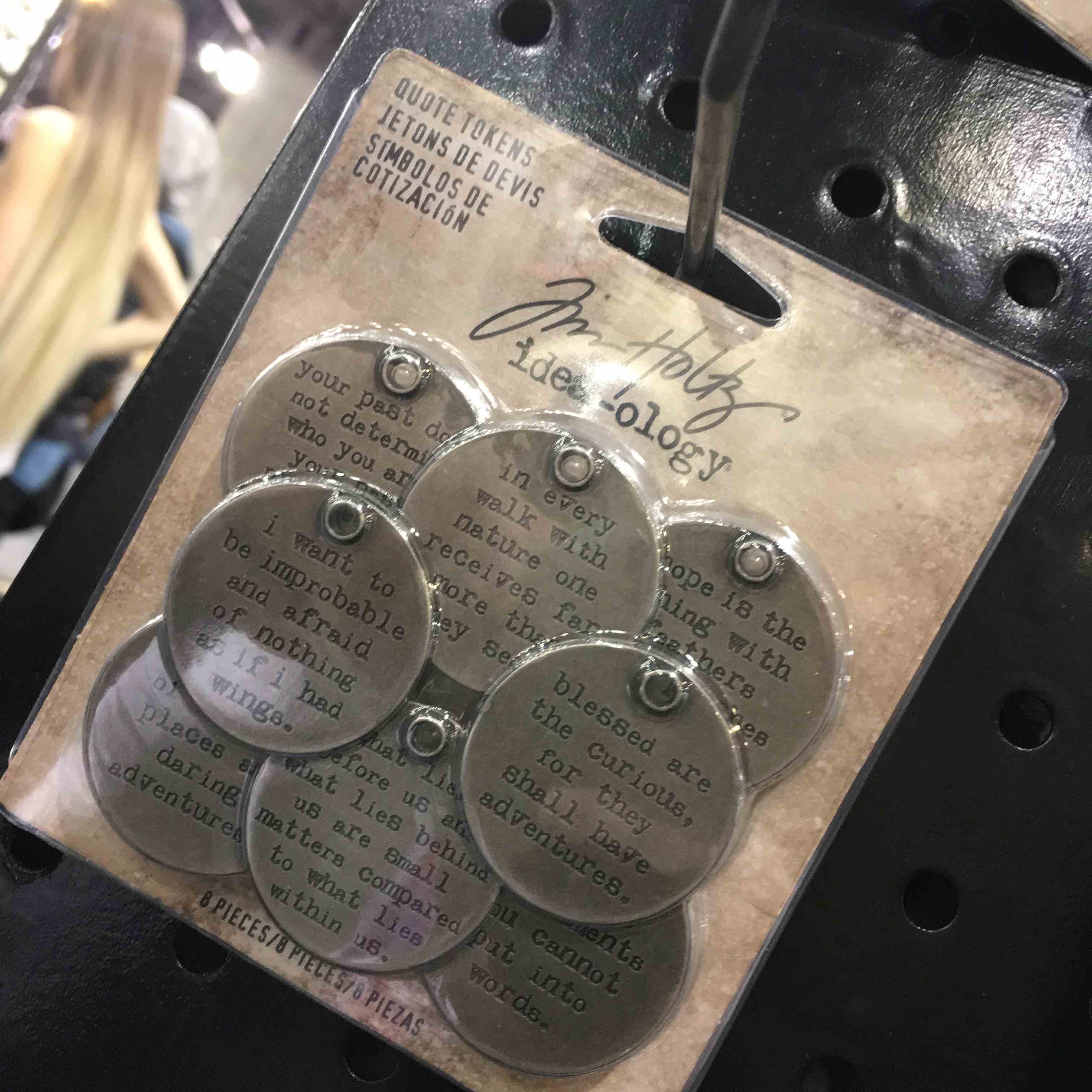 Also look at this vignette box using some of the latest in the Ideaology line! WOW!
Don't forget that you can see the entire Tim Holtz Ideaology release in the Simon Says Stamp store! Click here to start shopping!
RANGER
If you thought for a minute that world of Distress couldn't get any better, it's time to think again, because things just got a whole lot more INK-credible! From new colors of Distress Oxide ink pads and reinkers, to bright additions within the Alcohol Ink line, PLUS amazing new tools. A brand new adventure is ahead of us thanks to Tim Holtz and Ranger!
One of the hottest new products from the Ranger and Tim Holtz release is the Distress Resist Spray! This spray can be used to resist ANY medium, plus even hold things like embossing powder! Melt the powder for amazing texture effects!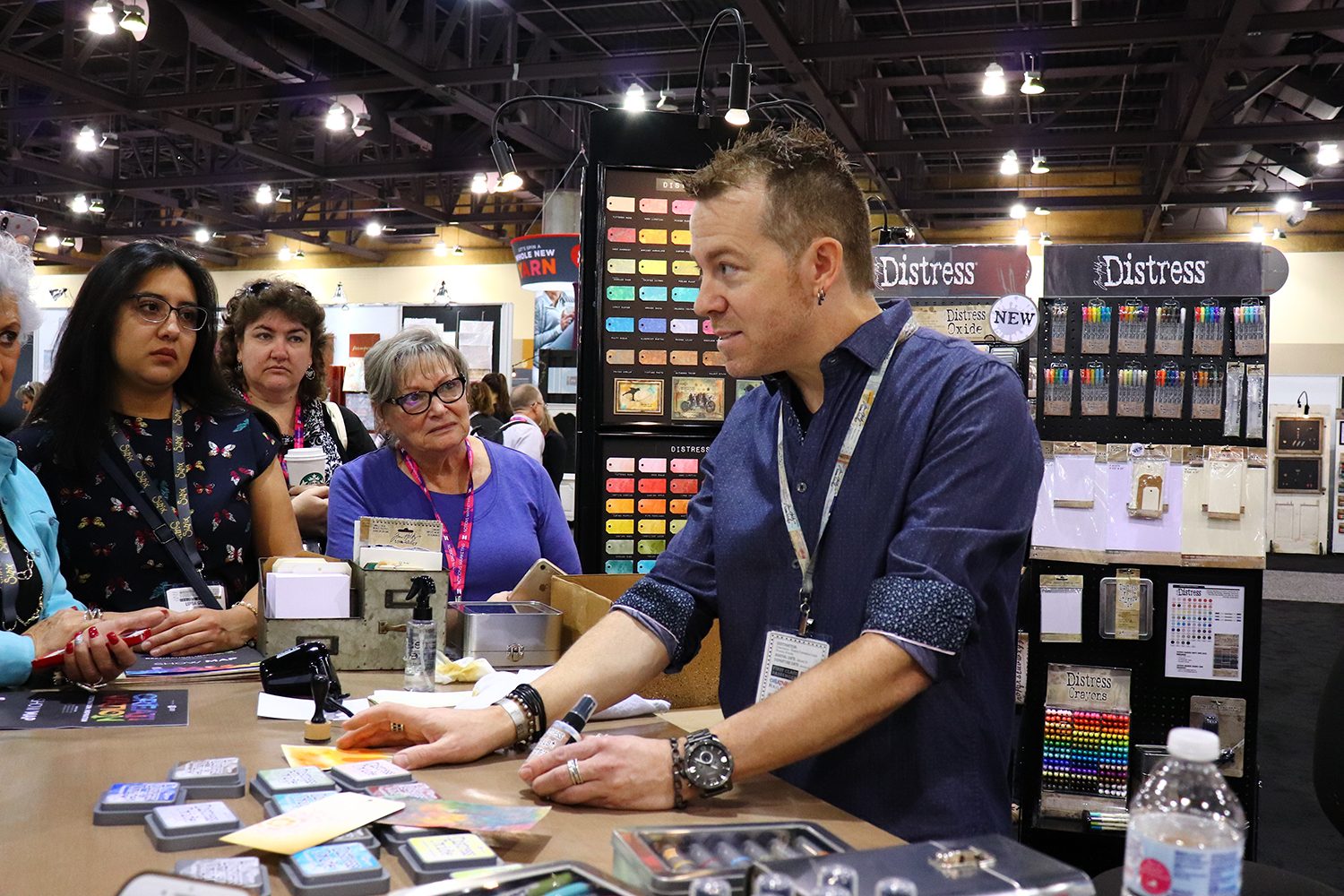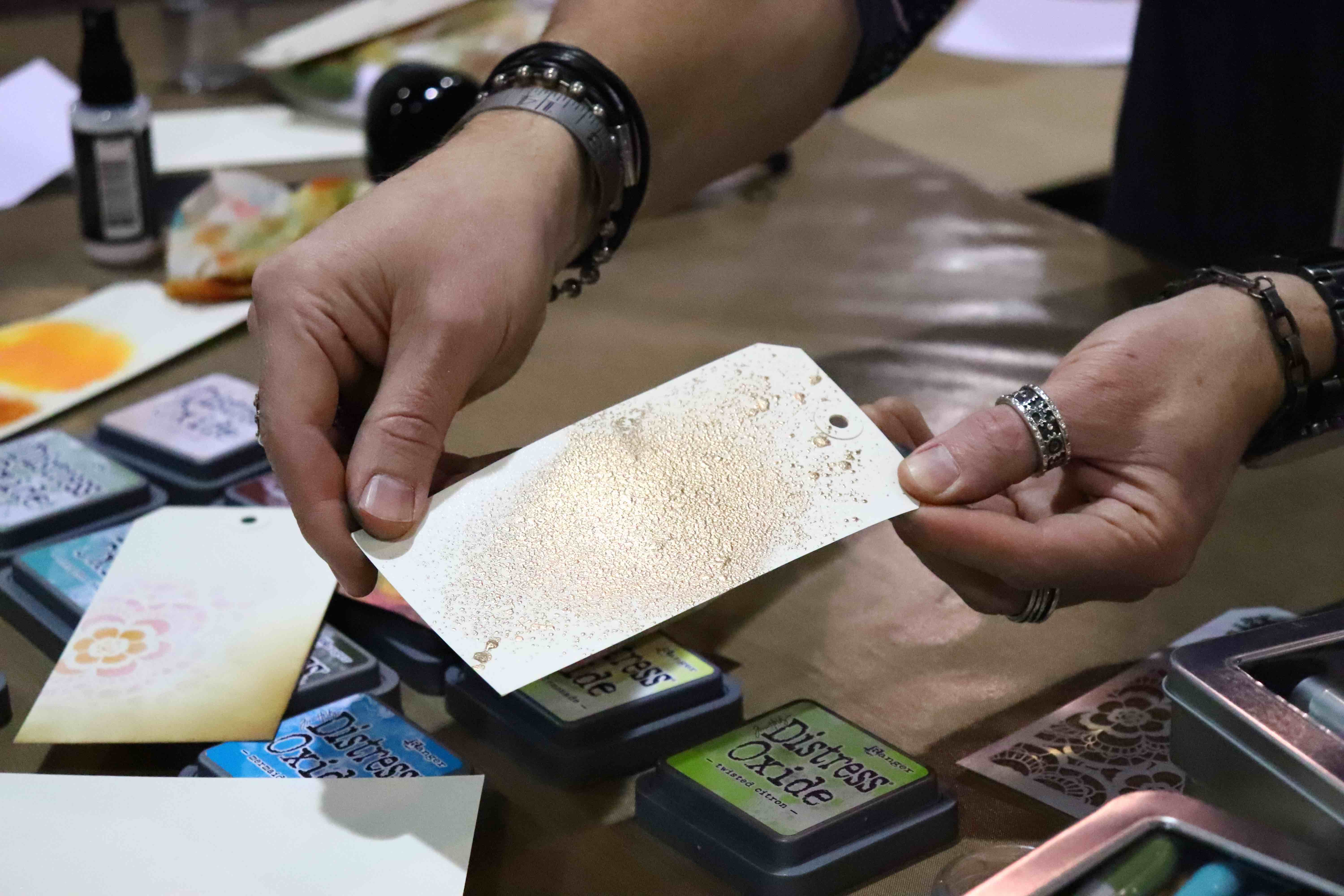 How about the stunning, new Alcohol Ink Metallic Mixatives?! Talk about an array of amazing new colors!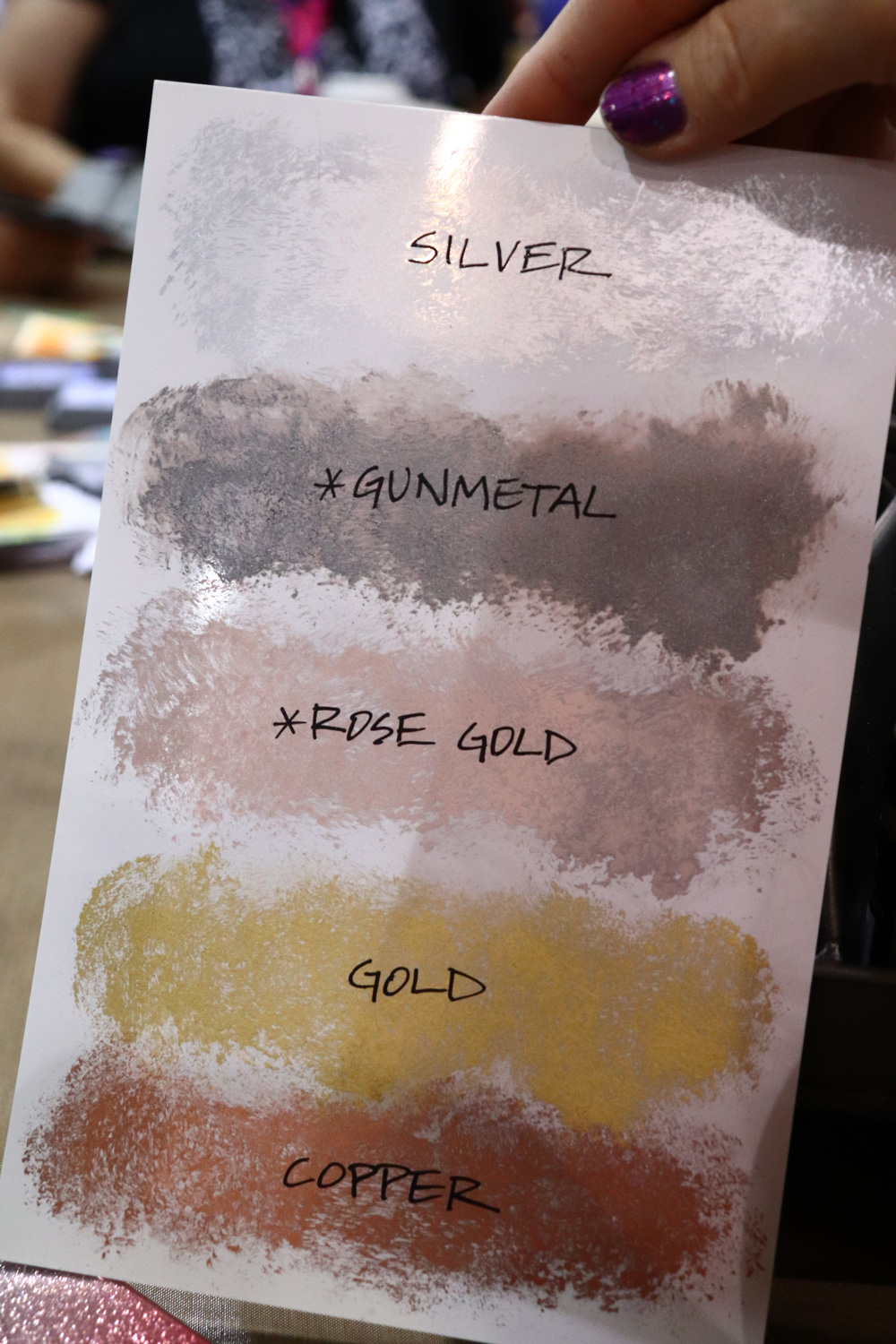 New Oxide Ink colors are all the rage! Tattered Rose, Squeezed Lemonade, Evergreen Bough and so many other Distress favorites!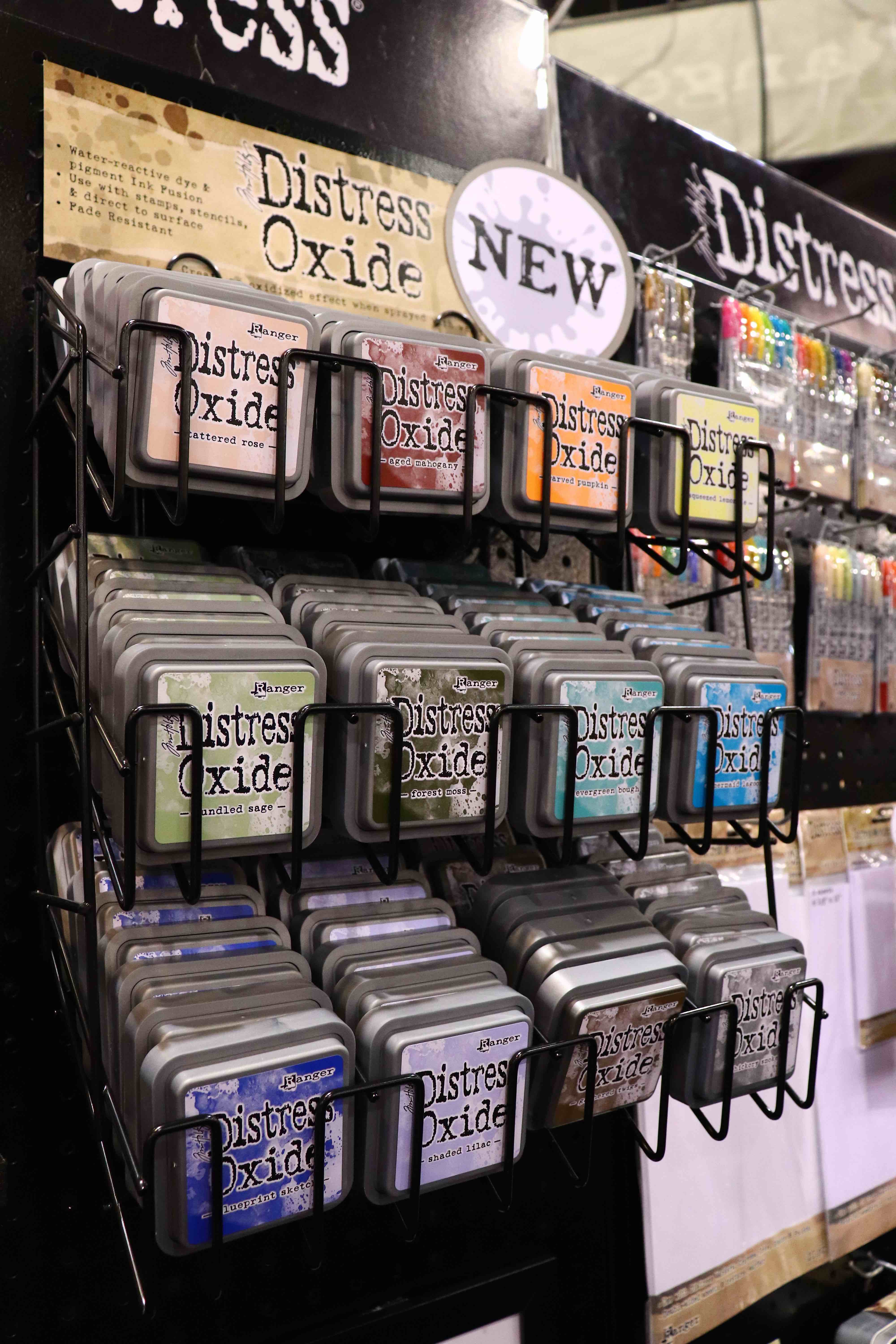 The Alcohol Ink line is getting some fresh new colors; you'll love this bold rainbow of color, plus the awesome new storage tin is a organization-dream!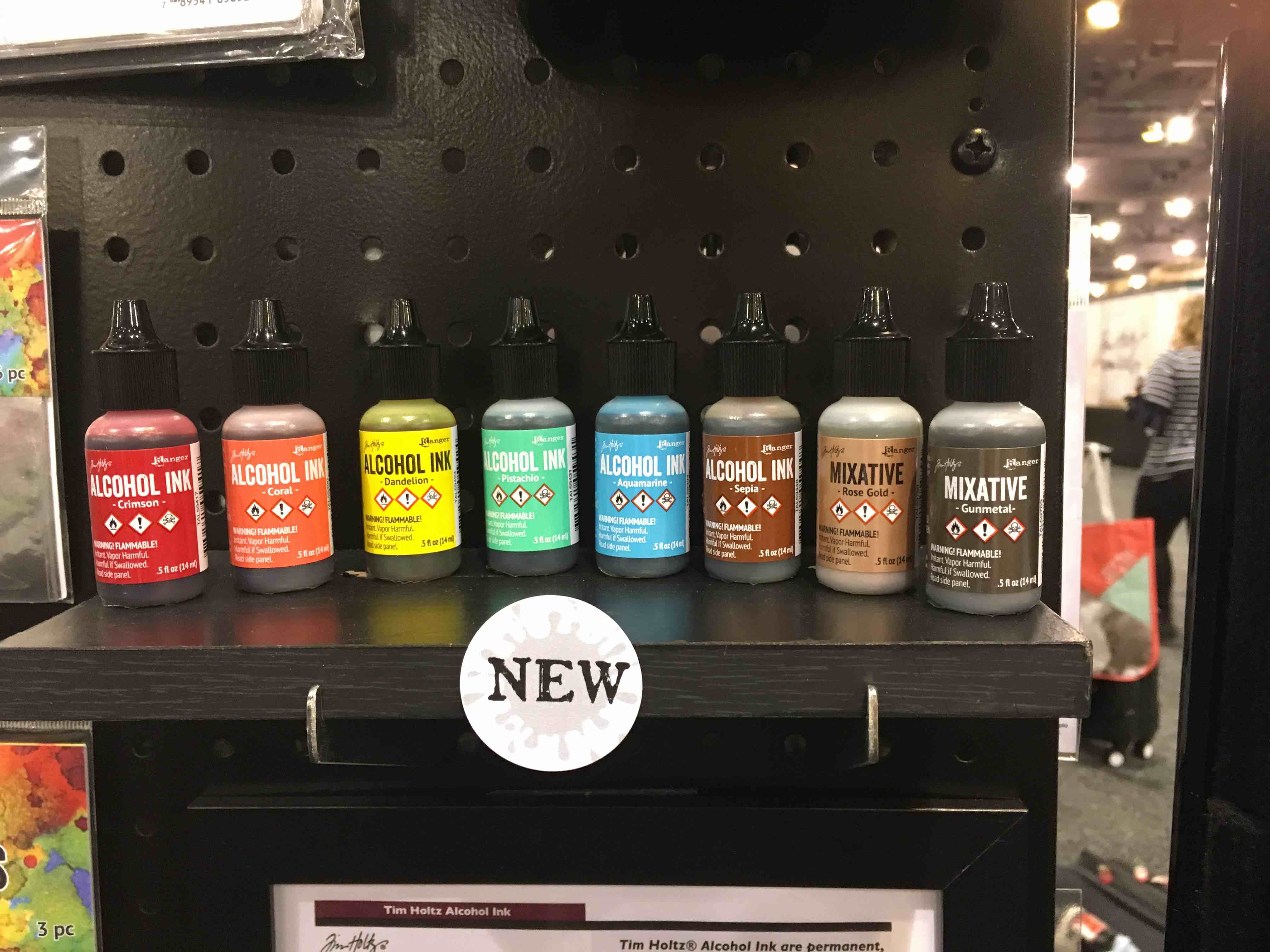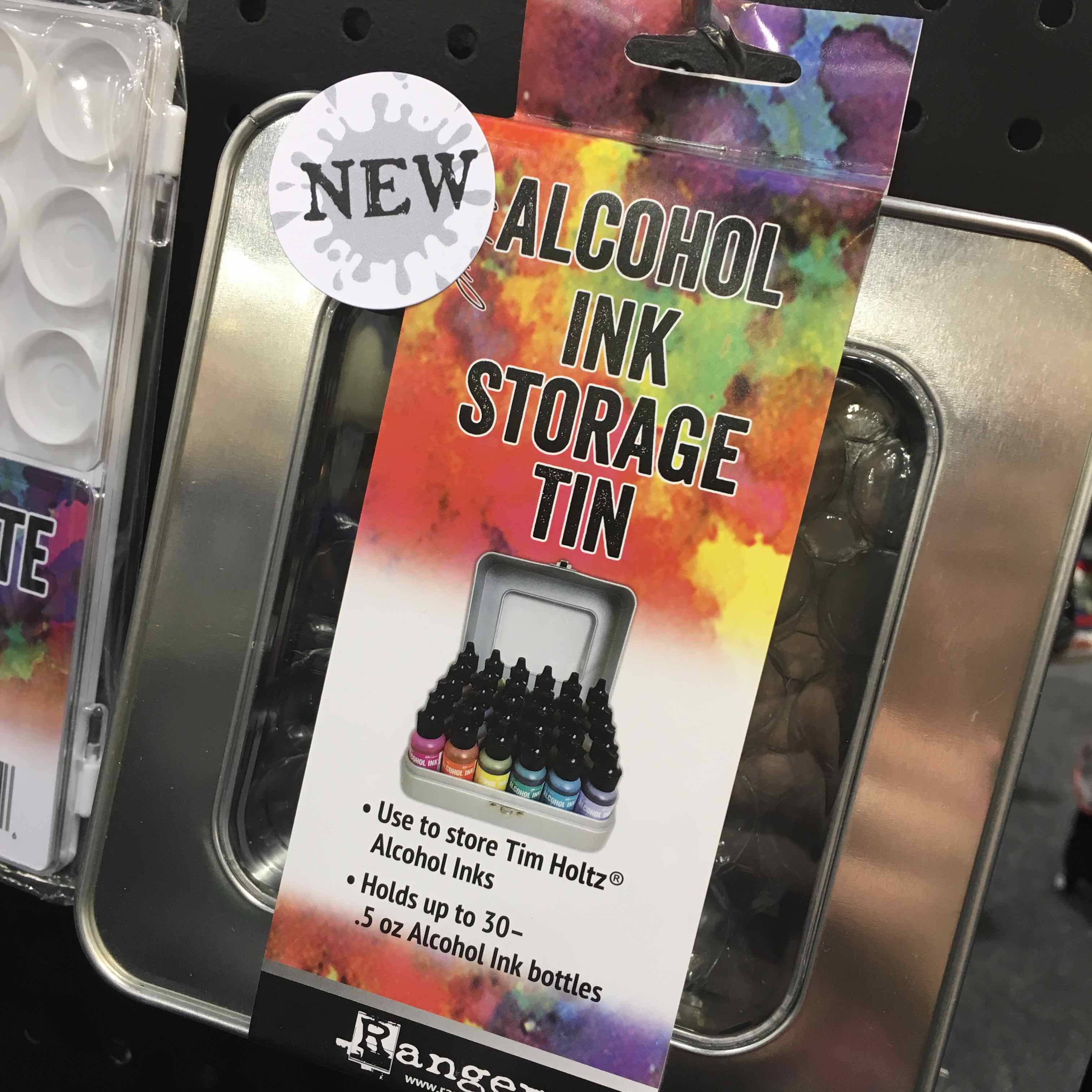 There are so many new Distress products from Tim Holtz and Ranger! Click here to start shopping your favorites from their BRAND NEW release!
SIZZIX
When it comes to die cutting, few brands can boast a level of expertise within the crafting industry than Sizzix. And OH MY, this year Tim Holtz and Sizzix are taking you to the next level with 3D Texturz, Impresslits and more! Check it out!!!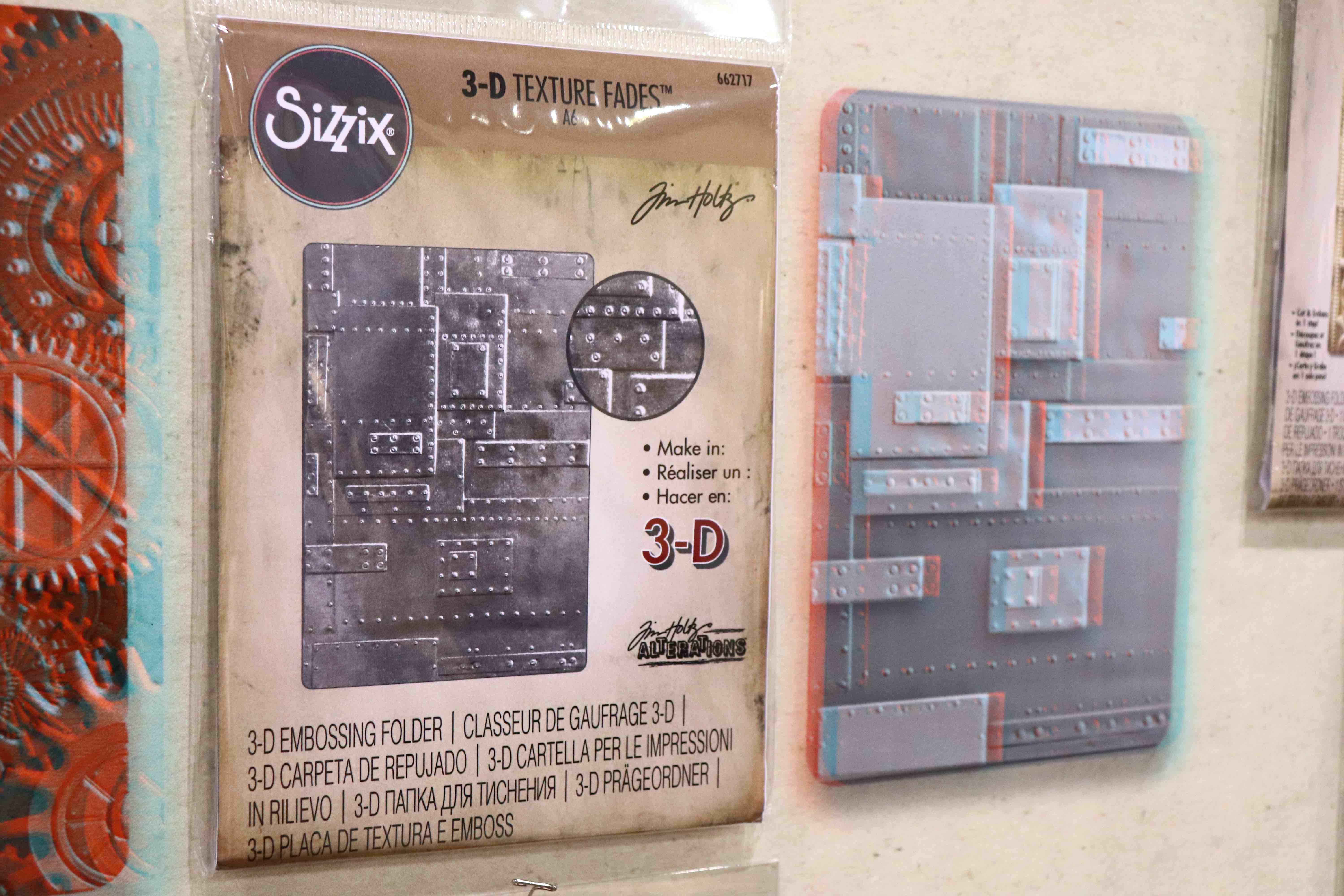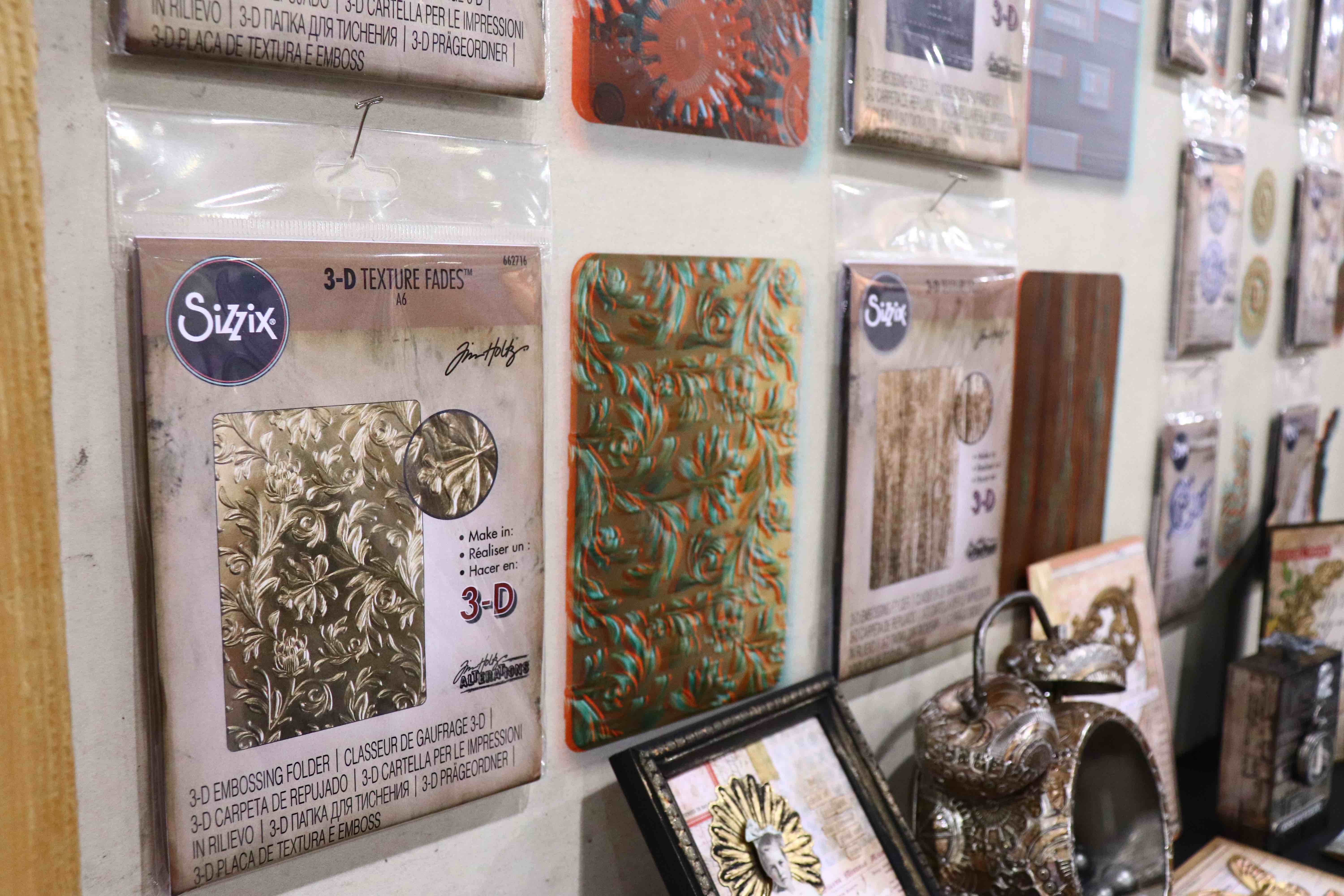 Lot of Tim Holtz Mini Sidekick inspiration ideas were on hand too with the latest Side Order die collections, PERFECTLY sized for your Sidekick machine! Wouldn't these be awesome for crafting projects on the go??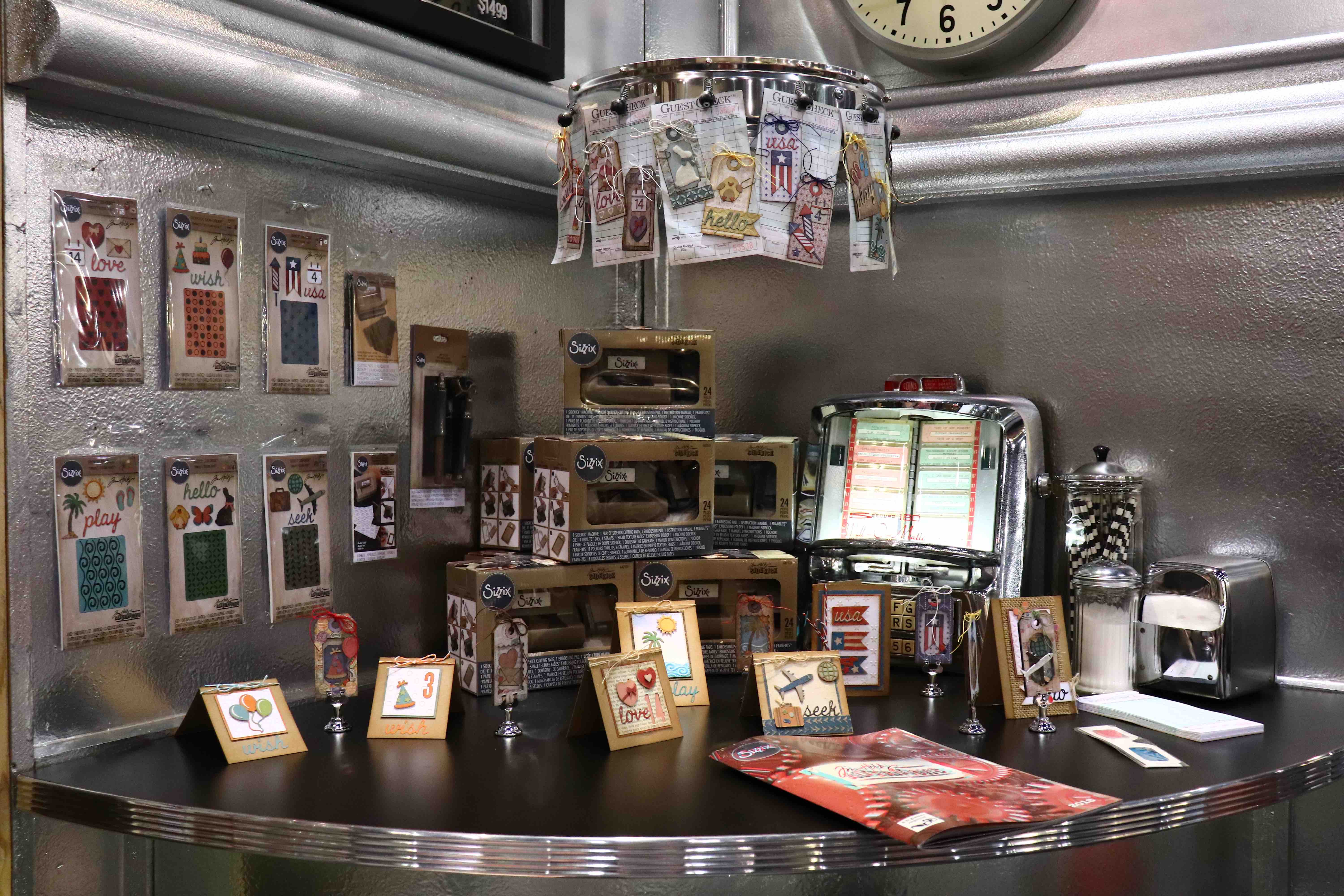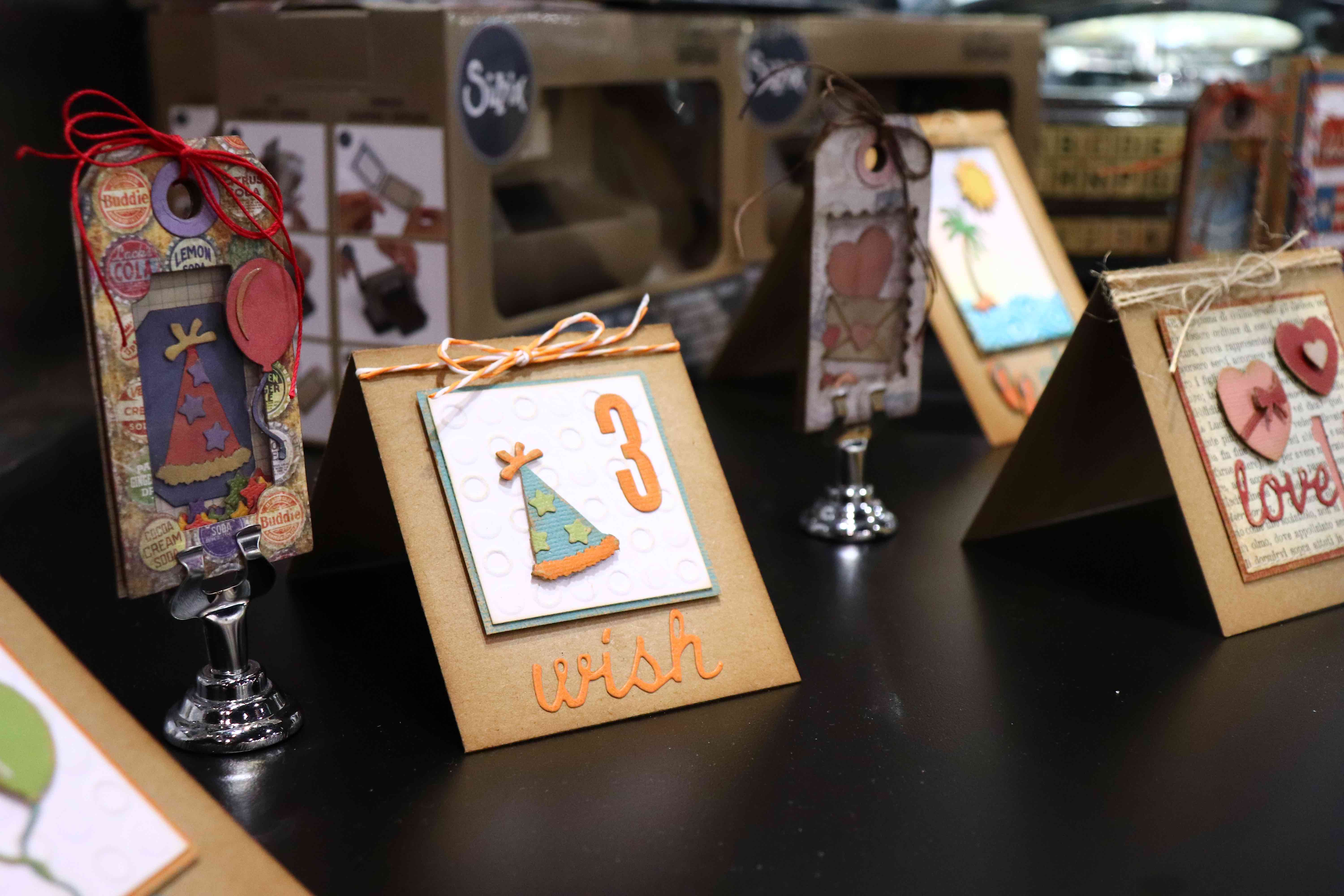 As always, there are amazing new dies on hand that you'll need to add to your crafty-stash!
You don't want to miss all these awesome Tim Holtz and Sizzix Alterations products! Click here to start shopping your favorites from their BRAND NEW release!

STAMPERS ANONYMOUS
Stampers Anonymous and Tim Holtz have a certain "magic touch" with their stamp designs. With a combination of stunning illustrations and intense detail, their red rubber cling stamps  always provide a creative spark for any crafter! Check out these awesome new stamps and stencils!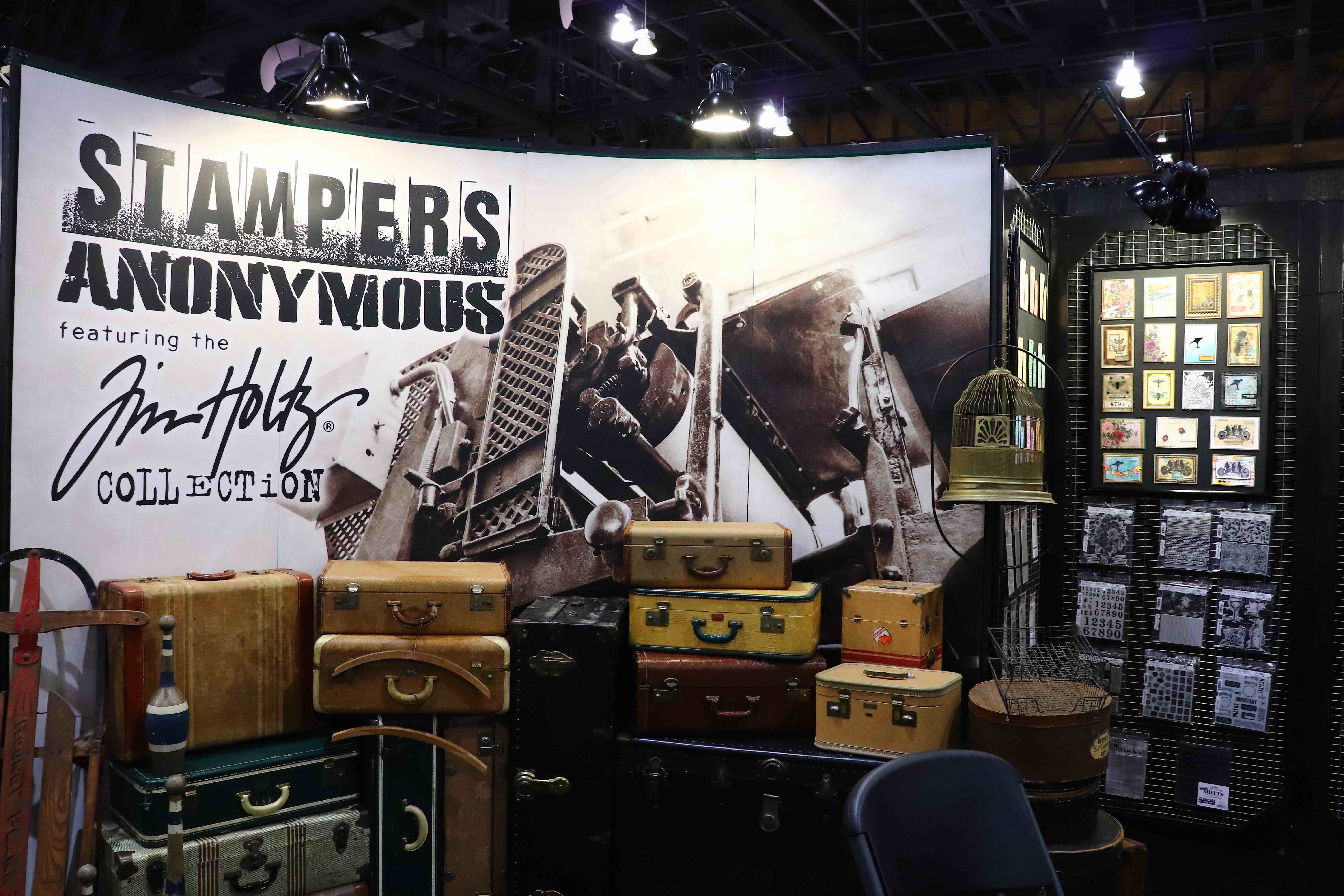 This stunning bouquet is fabulous… Imagine all fun techniques you could use with this one!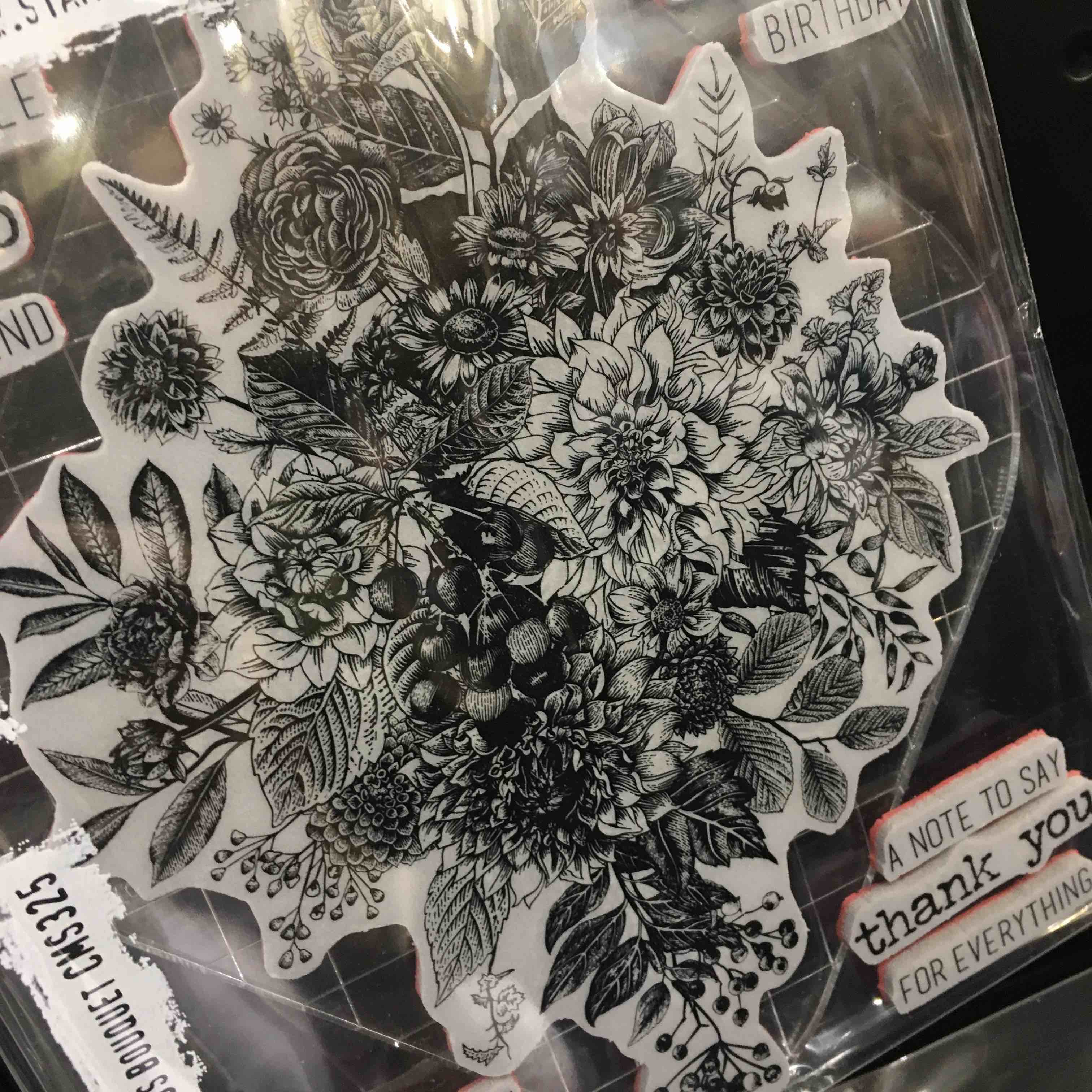 These silhouette images with the signature Tim Holtz typewriter text are so unique and would look awesome as an emboss resist!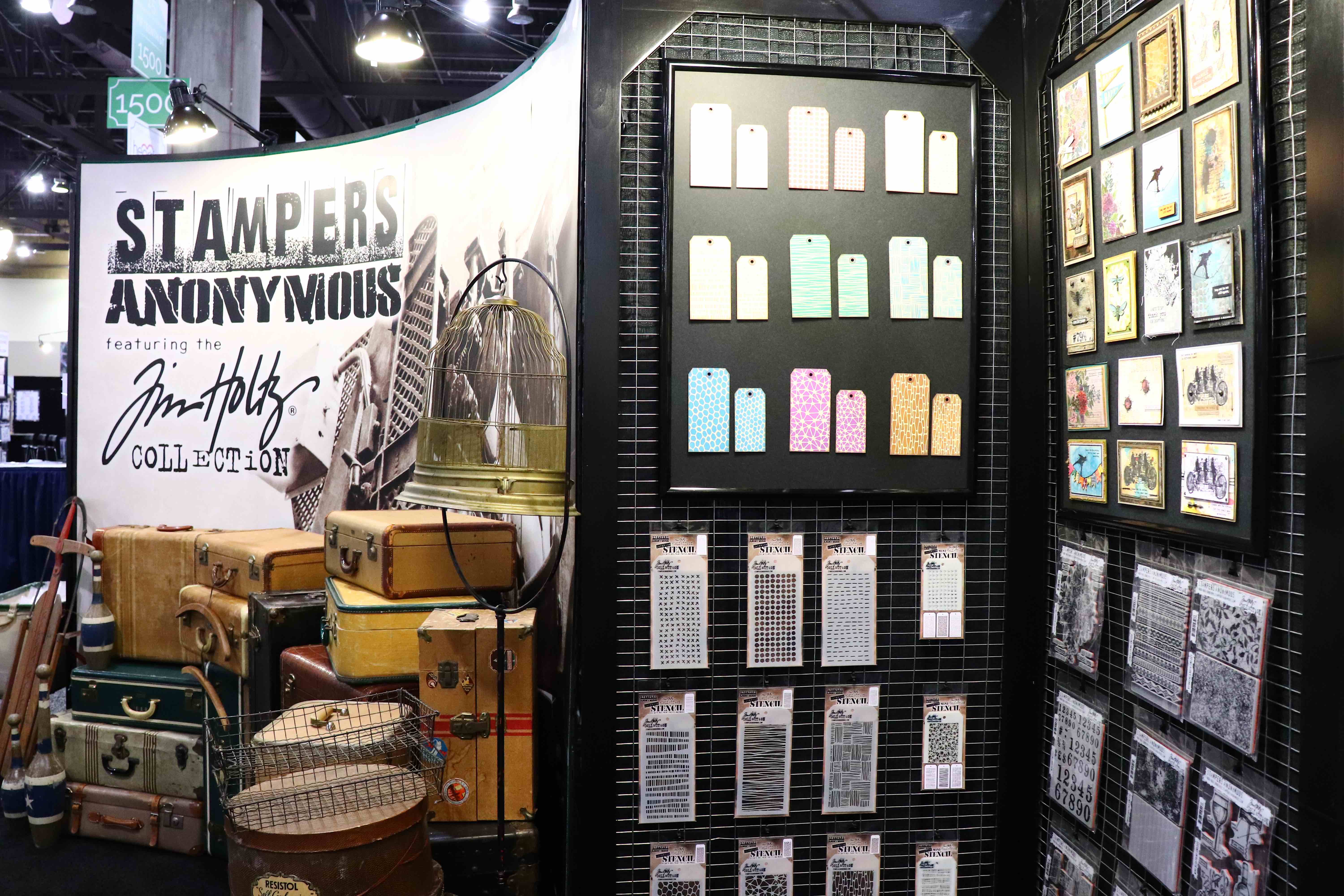 Don't forget that there is an entire brand new Tim Holtz and Stampers Anonymous collection that is available to reserve NOW!! Click here to start shopping this BRAND NEW release!

TONIC STUDIOS
Tools are by far one of the most important supplies within your creative space and as always, Tonic Studios and Tim Holtz have brought us some big time game-changers this year!
I think hands-down, the most popular tool this year will be the innovative Glass Media Mat. Made from tempered glass with a nonskid grip bottom, and two workspaces. Your creative process (plus mess and clutter control) just got a whole lot easier!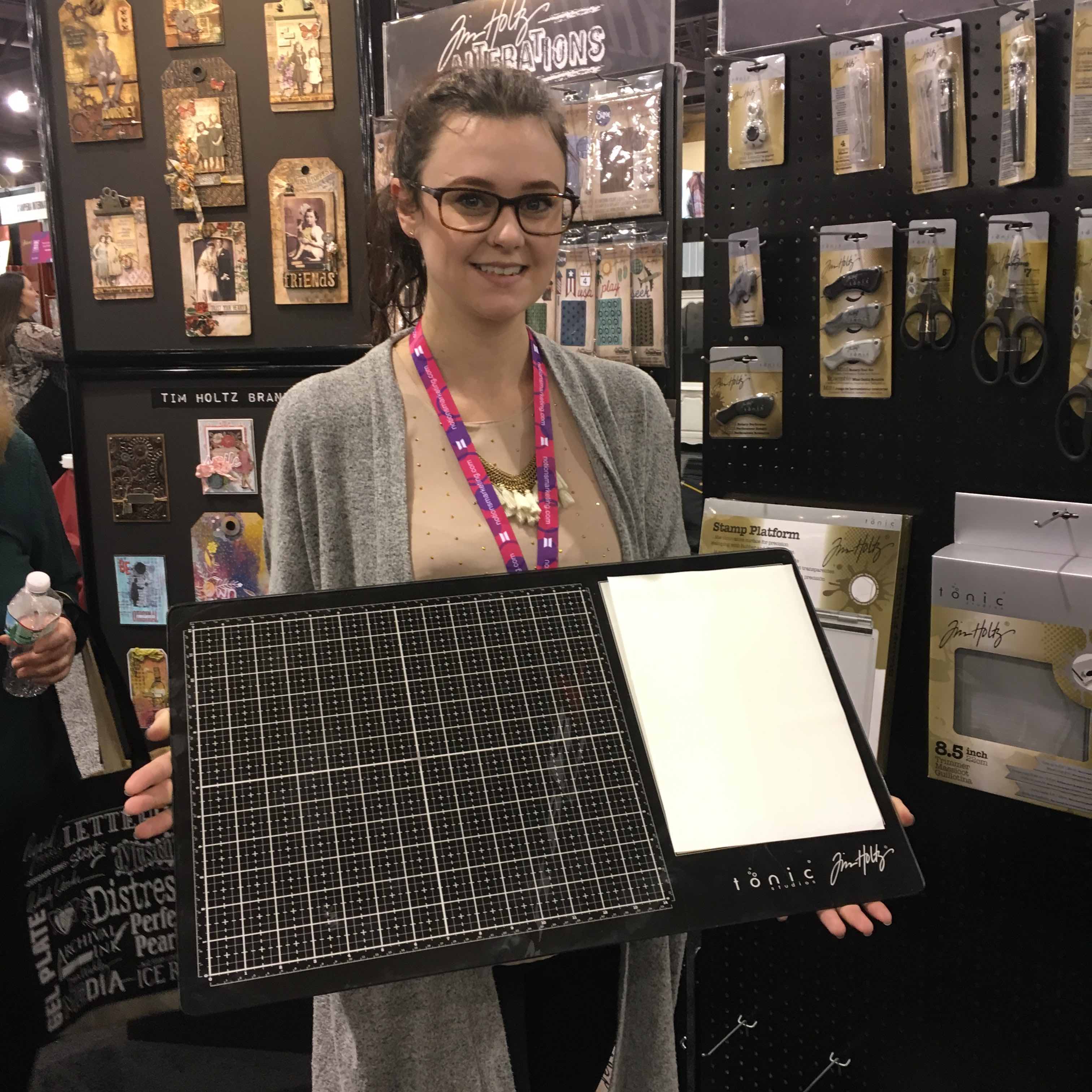 And Tonic has now rolled out a fresh new look for all their Tim Holtz brand products, with a classy black theme grounding the entire brand theme!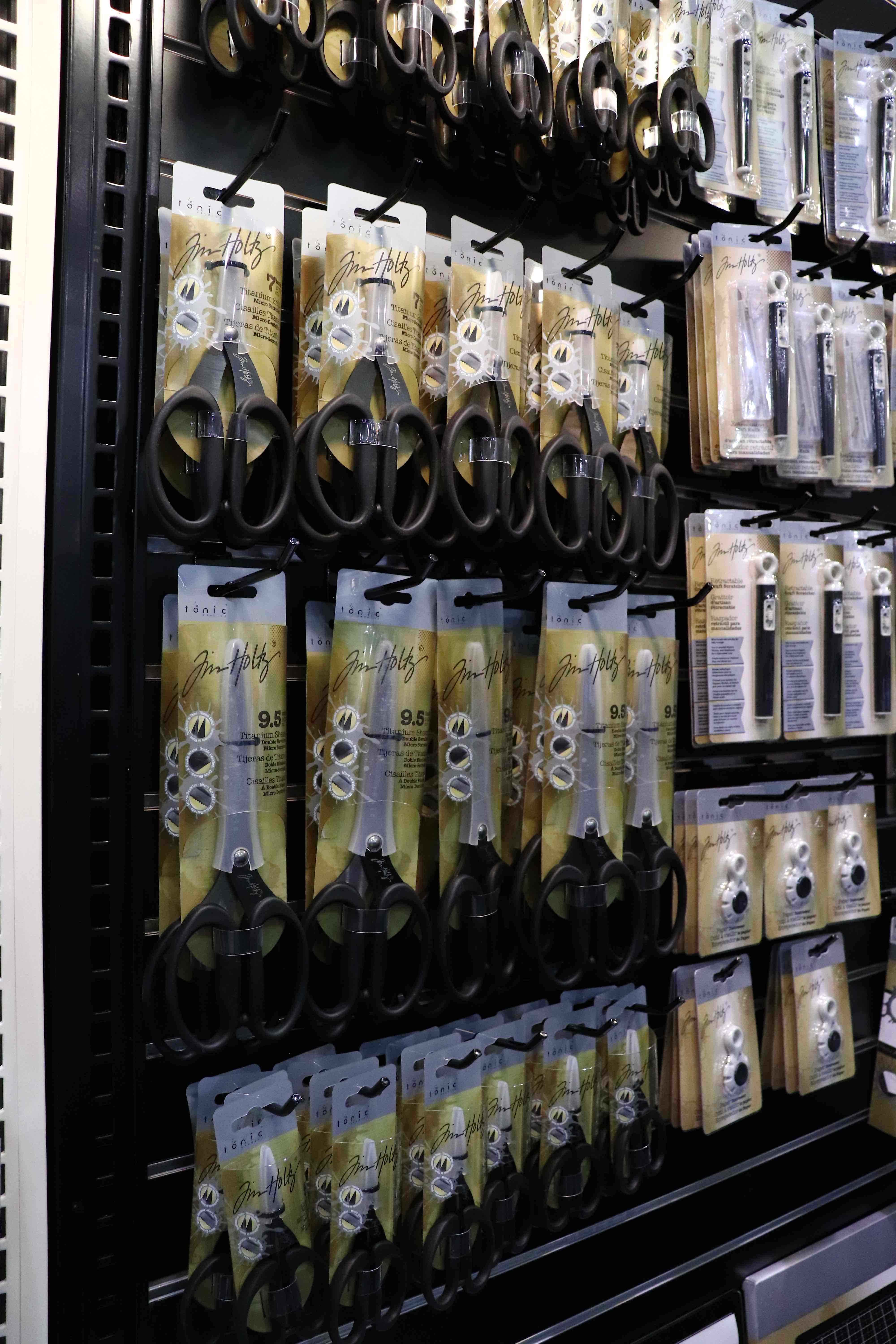 And another big favorite from the Tim Holtz and Tonic release is the edition of the more conveniently sized Travel Stamp Platform!! This is going to be the perfect "travel companion" for all your creative adventure in 2018 and beyond!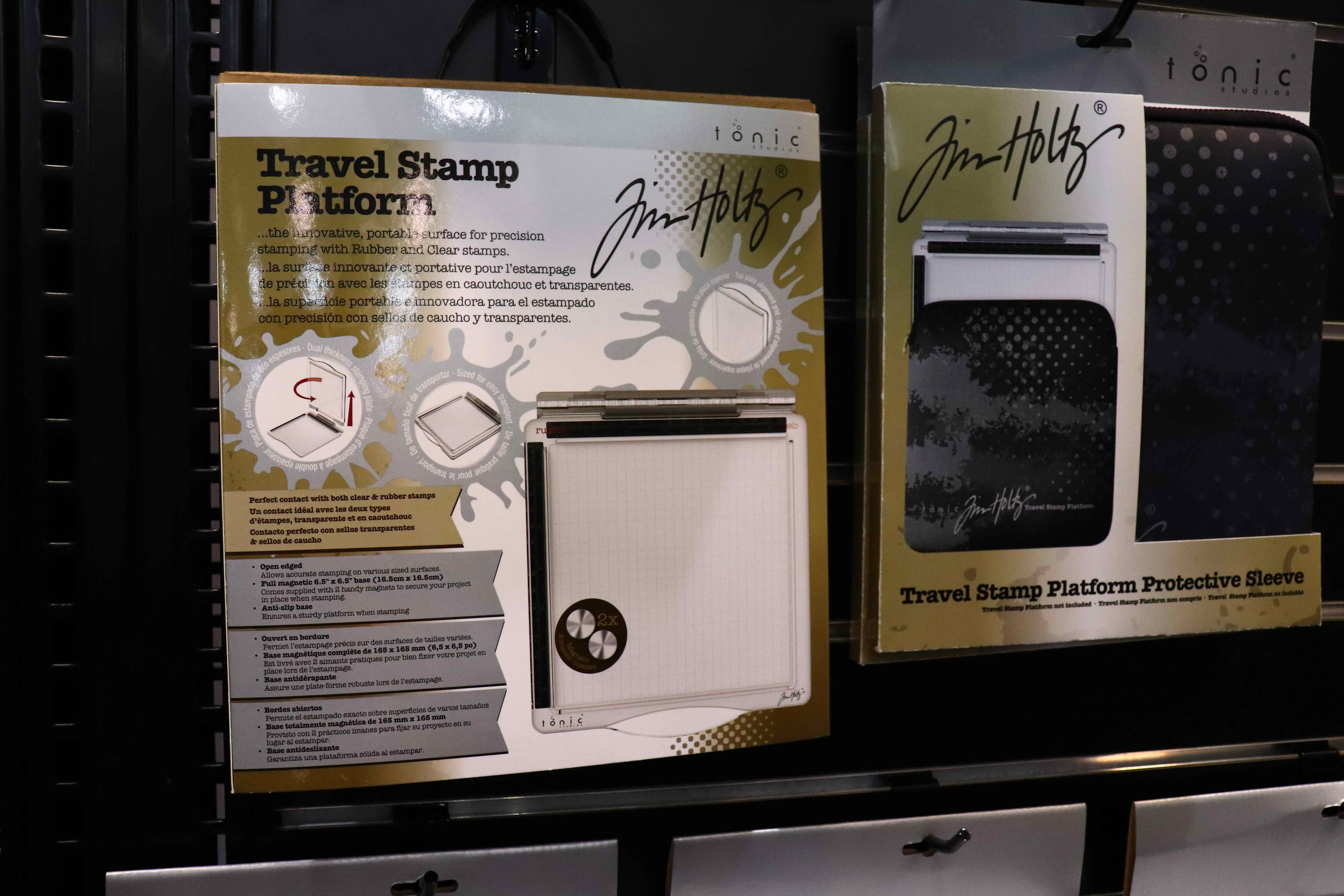 You'll want to make sure you reserve your favorites from the latest Tonic Studios and Tim Holtz release! Click here to find them all in store now!
Make sure you also stay tuned to our social media channels and the Simon Blog all weekend for LOTS of Creativation excitement!