Live at Creativation 2017 – Spotlight on Tim Holtz, Ranger, Sizzix and Stamper's Anonymous!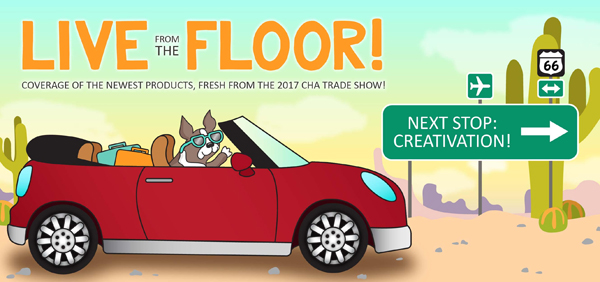 Hi everyone! Well it's Saturday, but there is no Weekender with Wanda this week! Instead, I am very excited to be reporting to you live from the Creativation Show 2017 in Phoenix, Arizona! The whole Simon crew is here scouting out the newest and most awesome products to stock in the Simon Says Stamp Store! This is the largest craft and hobby trade show out there, and it's the one time of the year when all of the craft companies present their new products. I love watching to see what the new trends are for the coming year. My job for the next three days is to report on the show and some of your favorite companies here on the blog. The first day of the show was today, and it was jam packed – a huge crowd just to get in the doors! Today's post is going to focus on all the new items from TIm Holtz. That includes Ideaology, Sizzix, Stamper's Anonymous, Tonic and Ranger. Much of the new product is already available for pre-order in the SSS Store now! If you pre-order you can be assured to get everything as soon as it comes in. CLICK HERE to see everything new!
Please be sure to visit all of our Facebook page and our Instagram Page for more updates over the next three days too! We can't contain our excitement and it's so much fun to share with all of you. Hope you'll follow along with us!
Now for some photos fresh from this morning! First up a photo of where we are – the beautiful Phoenix Convention Center!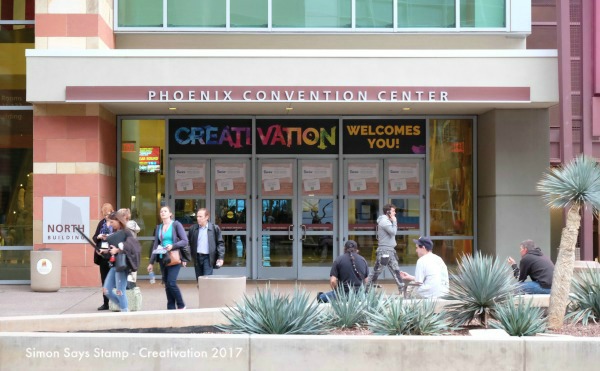 A crowd always forms around Tim right away! Here he is demonstrating the new Distress Oxide Inks. These are so fantastic. I seriously cannot wait to try them out. Just when you thought he couldn't think of something new for us to play with!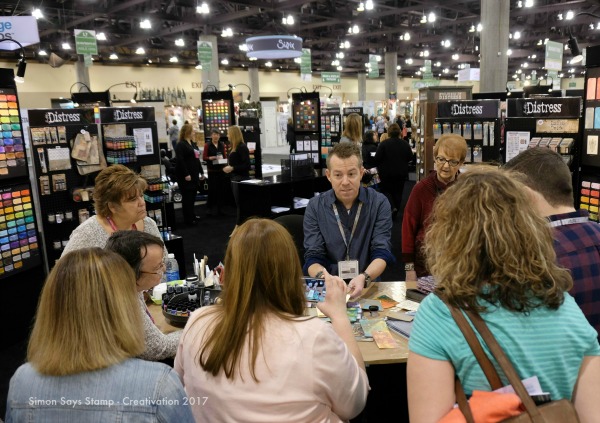 Here are the 12 beautiful colors that will be released – DIstress Oxide!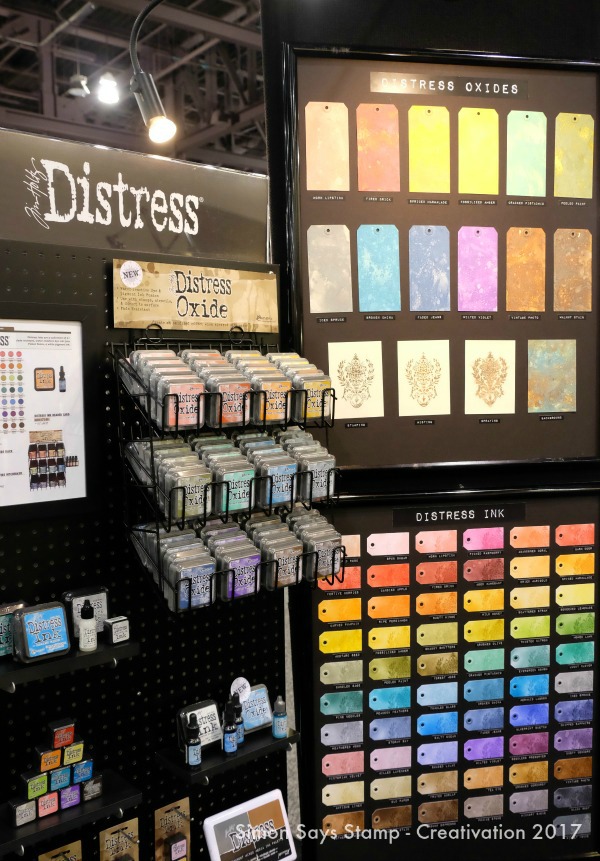 For those of you that love Distress Crayons (don't we all?) there are three new packages – and this will complete the family of crayons – in every distress color. Perfect!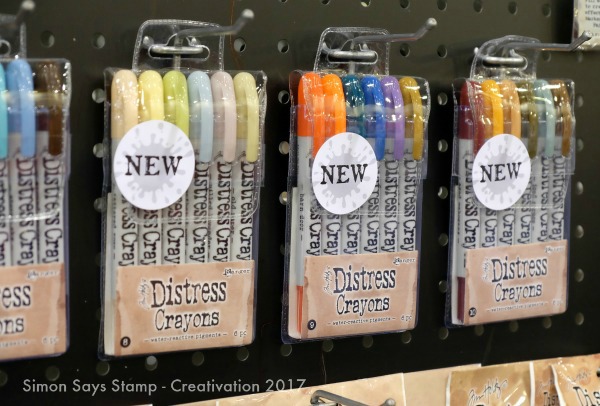 Here are all the new stamp sets from Tim Holtz and Stamper's Anonymous. I am not going to be able to decide. I think I need them all. How about you?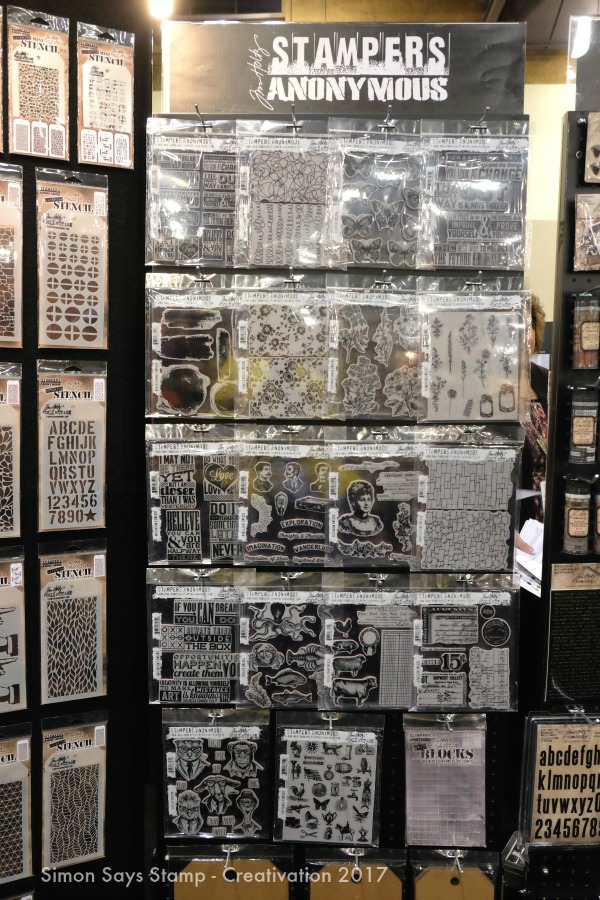 These are the new foam alphabet stamps in awesome fonts! These are going to be so great to use with Distress Paints!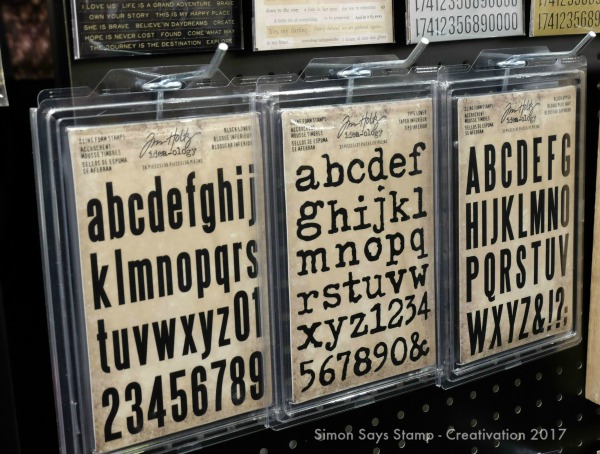 I know a lot of you are stencil lovers, so here is a photo of all the new Stencils and Mini Stencils to be released this year.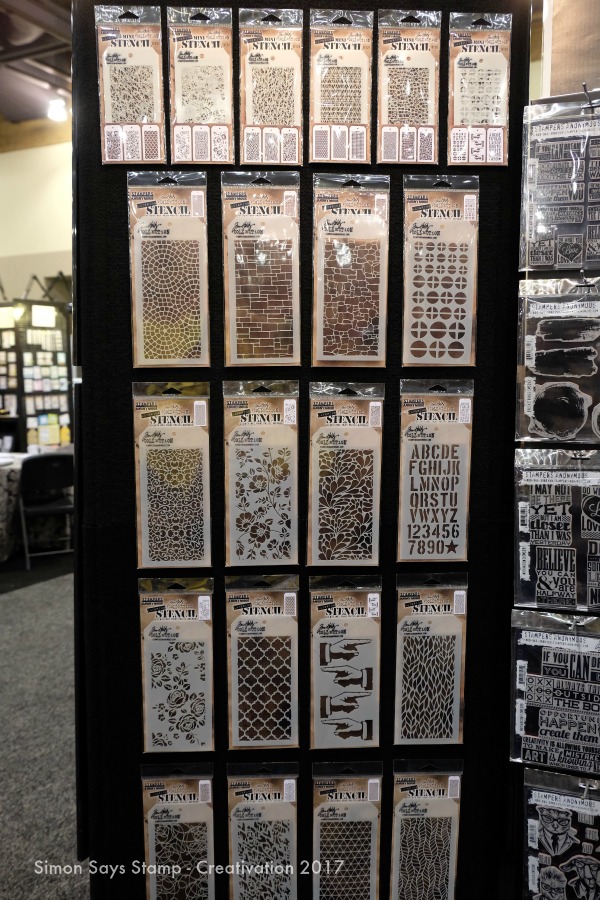 LOADS of new Design Tapes coming from Tim Holtz too! Each pack is so cool, with skinny tapes and larger tapes that all coordinate. These are really beautiful and perfect for all of our mixed media projects (and our planners!)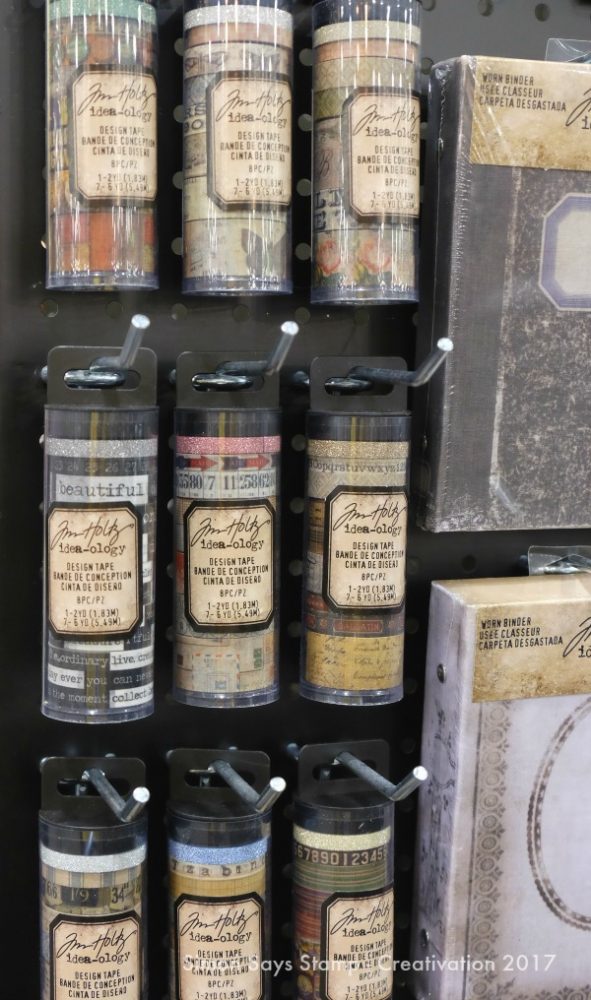 These new giant tag shaped boards are HOT. Wow – my ideas are flowing! This surface can stand up to anything you can dish out – paint, inks, paste, anything!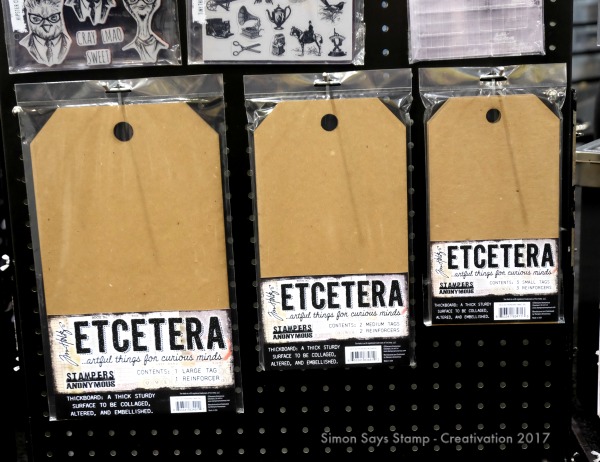 And, new Sizzix dies! We love these, don't we!?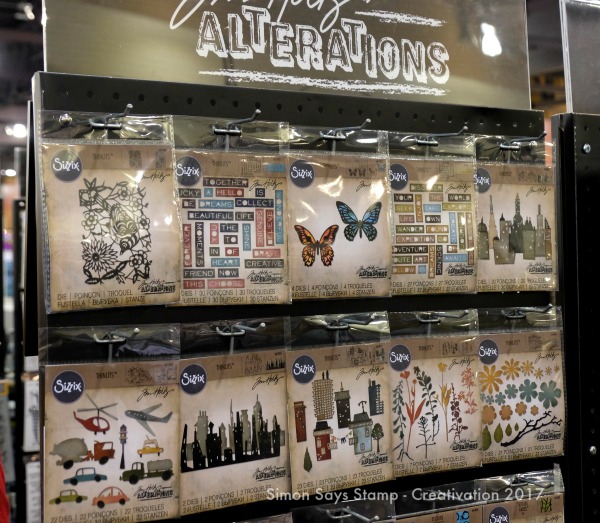 Here are a few samples from Tim's Designer Challenge this year. The starting point for the challenge was the Thickboard tags! WOW!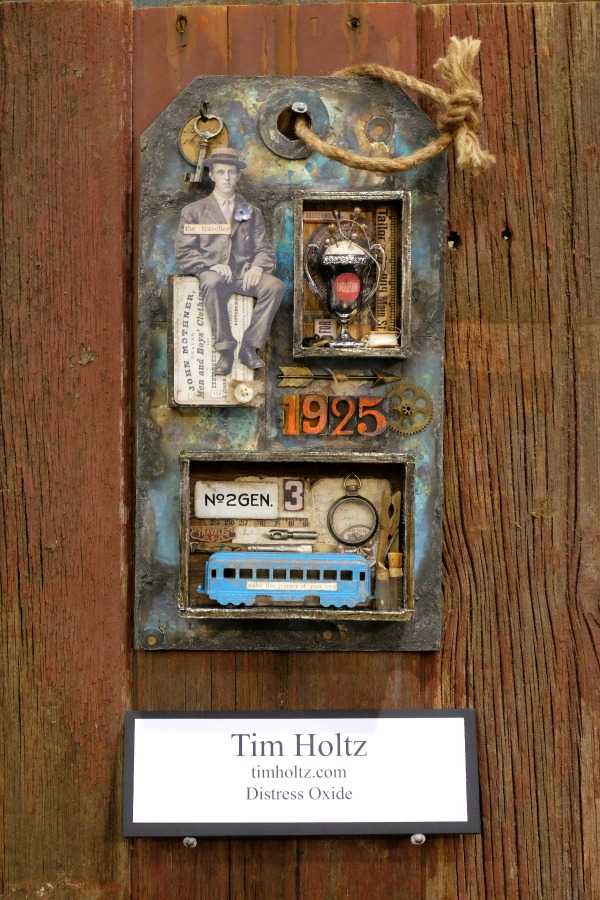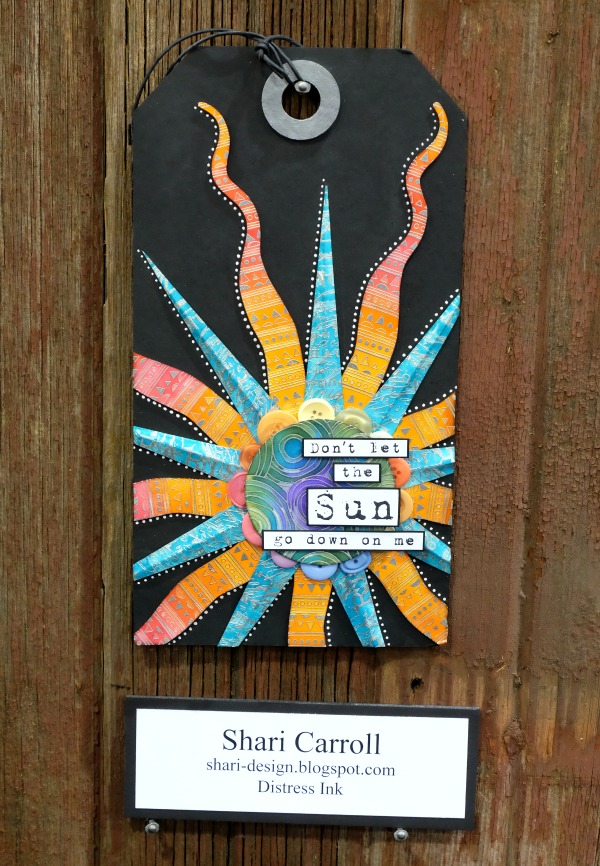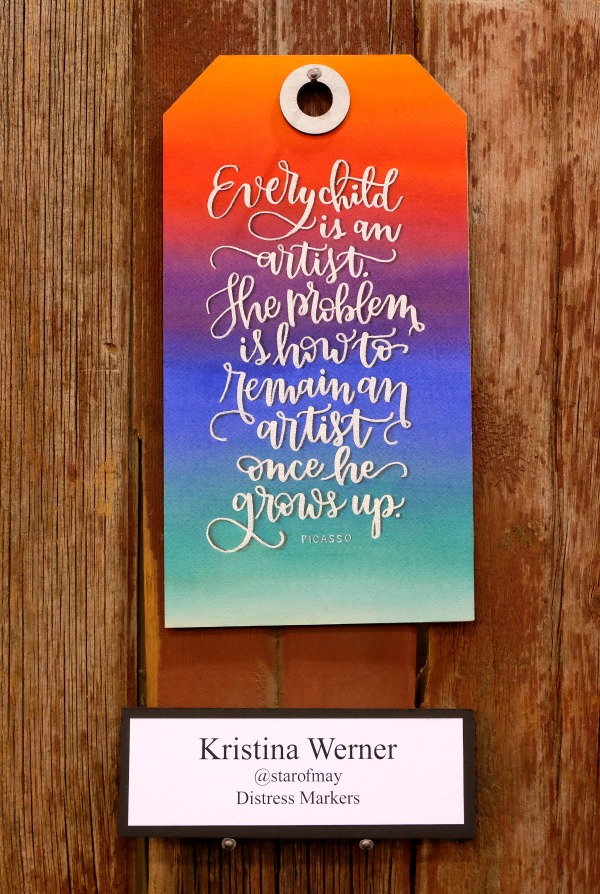 I know there is a lot of anticipation for this next product! The new Tonic Craft Stamp Platform! It will be available in April, but you can order yours on reserve now in the SSS store. I want one asap. It's going to be the perfect tool for all of your stamps.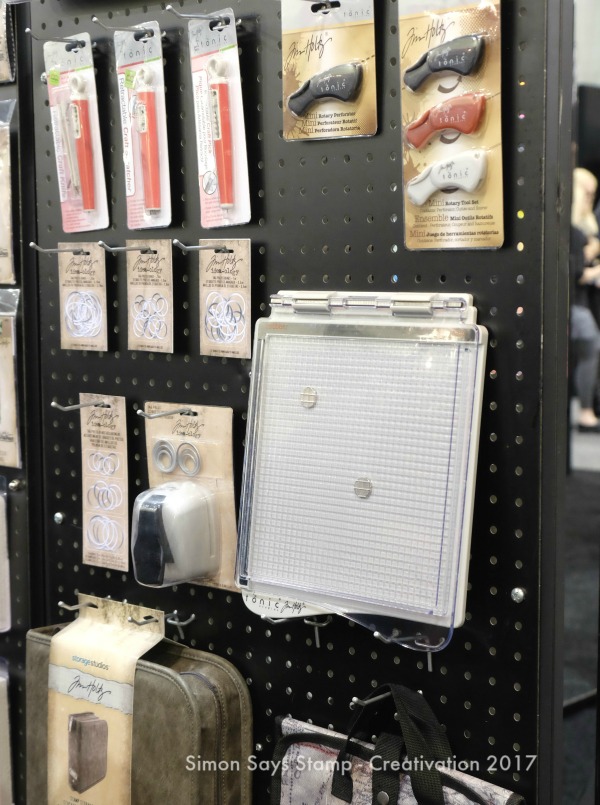 This was really truly something else! A giant city modeled after Tim's new Sizzix dies! Holy guacamole! This is hard to describe – even the photo doesn't do it justice. These new CItyscape dies are awesome. I know people are going to make some amazing projects with these. CLICK HERE to see them all!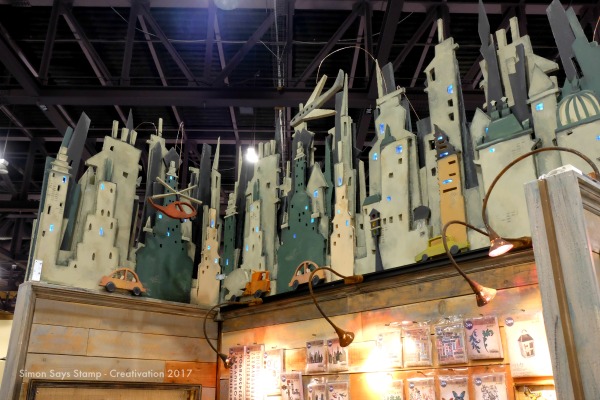 These new Tiny Houses Dies will be released in February! This project is so sweet.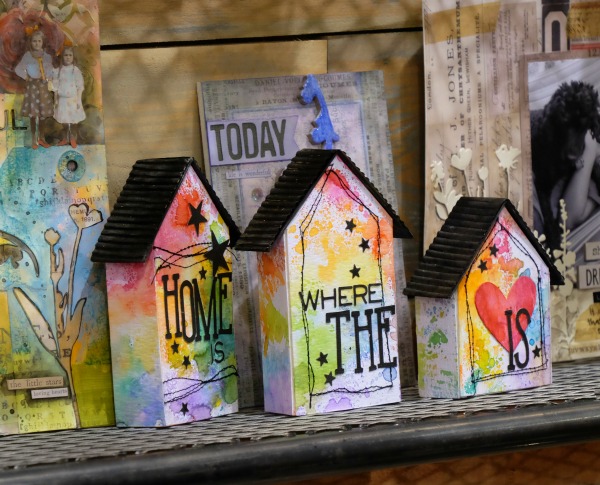 This is the new Sizzix Lantern Box Die and will release in April!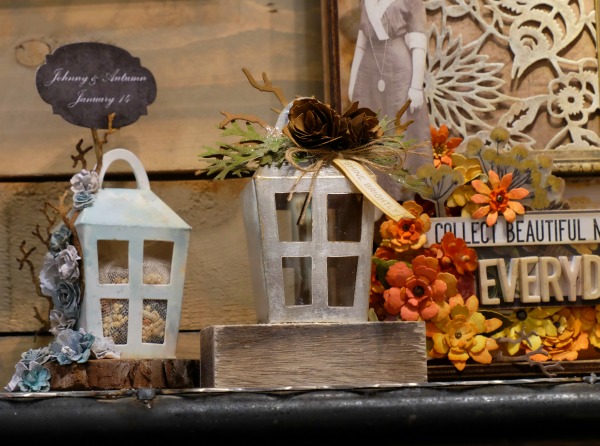 And I'll end my post with a few shots from the Idea-ology booth, which is always one of my favorite stops of the entire show! So much talent and creativity goes into making this happen. Tim and his team outdo themselves each and every year, and inspire us all.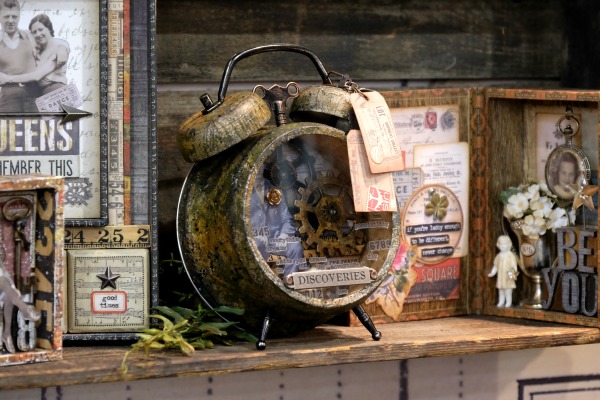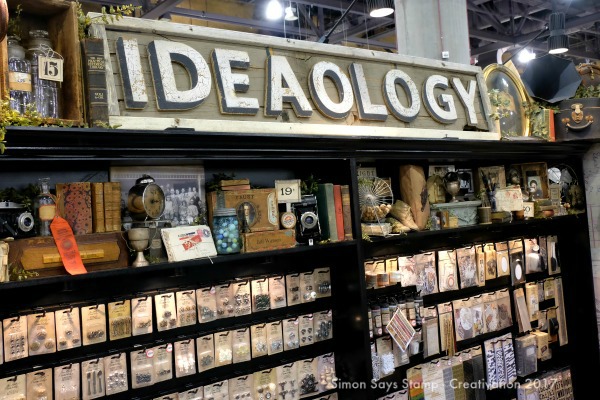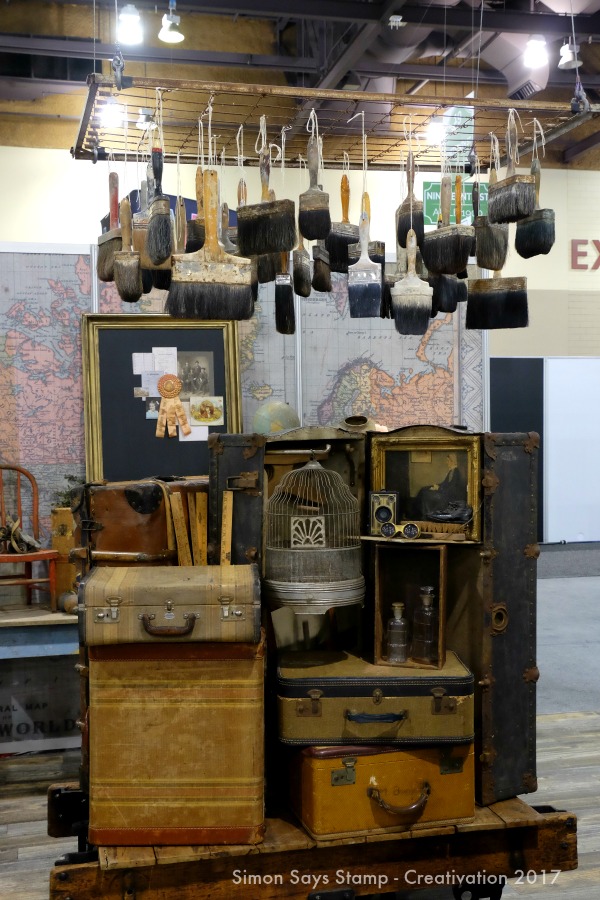 Hope you've enjoyed this look behind the scenes at Creativation 2017 and everything new from TIm Holtz! This is just the tip of the creative iceberg! There is so much more. Here is the link to all new Tim Holtz products across all companies. Tomorrow's feature will be on Lawn Fawn and I already know you're going to love that too. Have a great day crafty friends.
There are new items in the SSS Store every day right now! Be sure to check our New Products section to see what's listed.