Live at Creativation 2017 – New products and show buzz!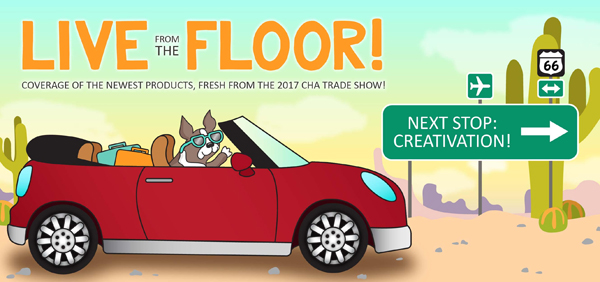 Greetings from Phoenix! It's the last day of the 2017 Creativation Show! Today we're sharing some more photos from the show! We know you want to see some of the brands we carry and behind the scenes of the show. Thanks for coming along with us this weekend. We hope you've enjoyed the ride! It will be sad to pack up and get back to reality. So many products and samples. SO much inspiration, and so much laughter. It's a great time for business and connecting. Everyone at Simon Says Stamp will be working hard to bring you everything as soon as we can! Have a great week and enjoy these last few moments from the show!
Be sure to check in often to the NEW PRODUCTS section of the Simon Says Store in the coming weeks so you don't miss anything!
Here is a photo of Greg and Angie in the Concord & 9th booth. This is their first year having a booth at the Creativation Show. We know you love buying their stamps and dies and the new items are HOT. Stay tuned for their new items soon!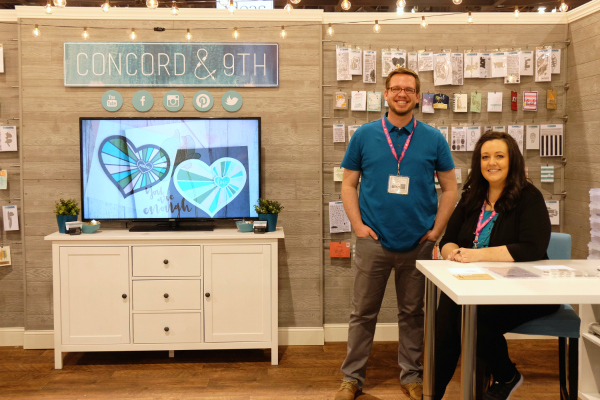 A few samples from the Concord & 9th booth.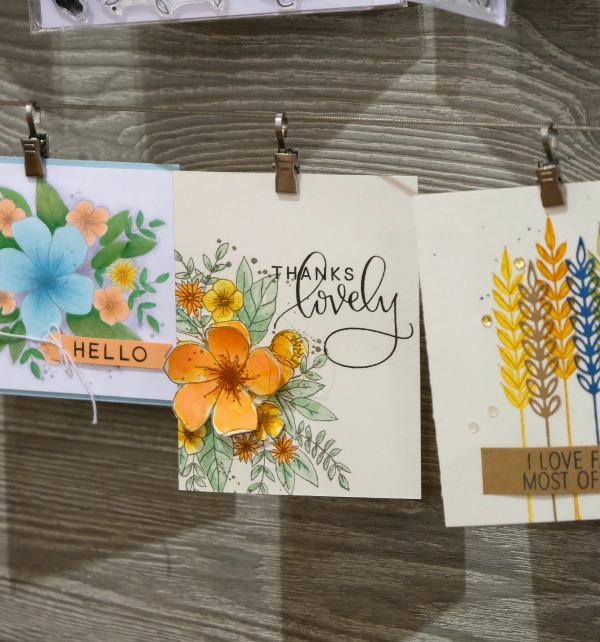 Next up is the Waffle Flower Booth. New stamps and awesome new dies!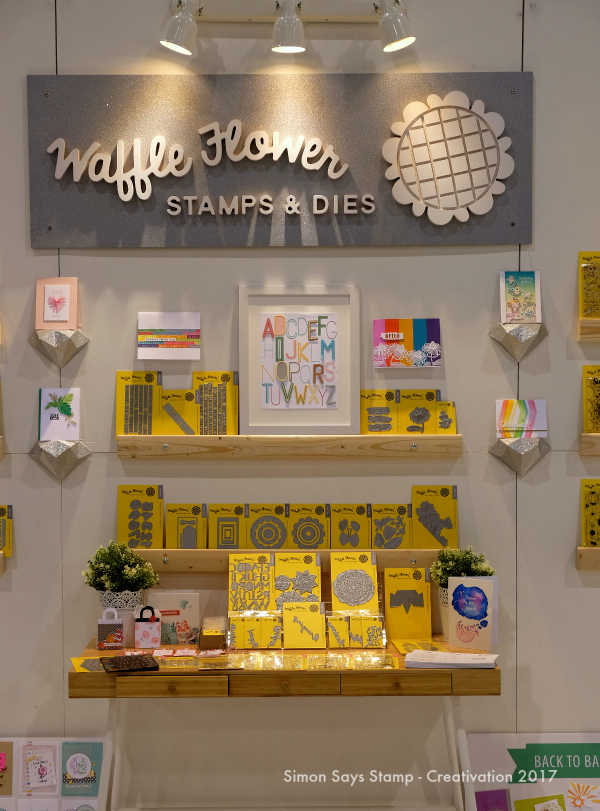 And some samples from Waffle Flower!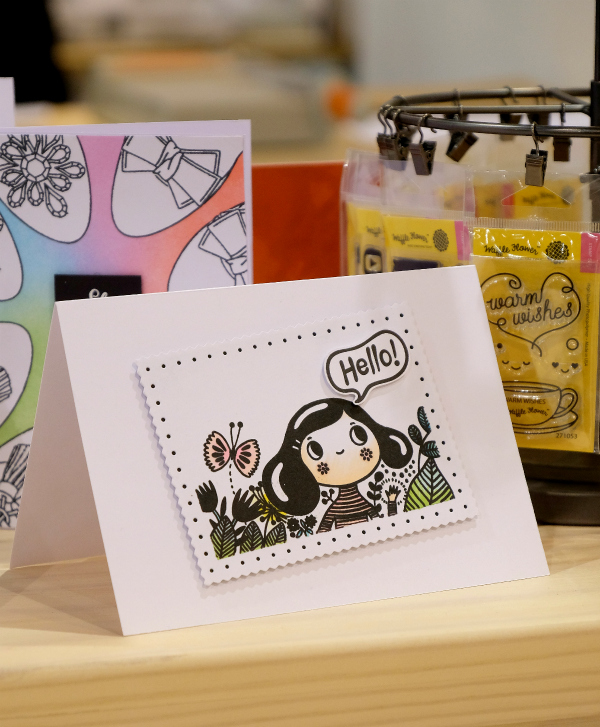 Hero Arts! Their new catalog just released and there are so many great new things from the crew at Hero! Lots of samples and inspiration in their booth for sure. They also had make and takes going all day each day.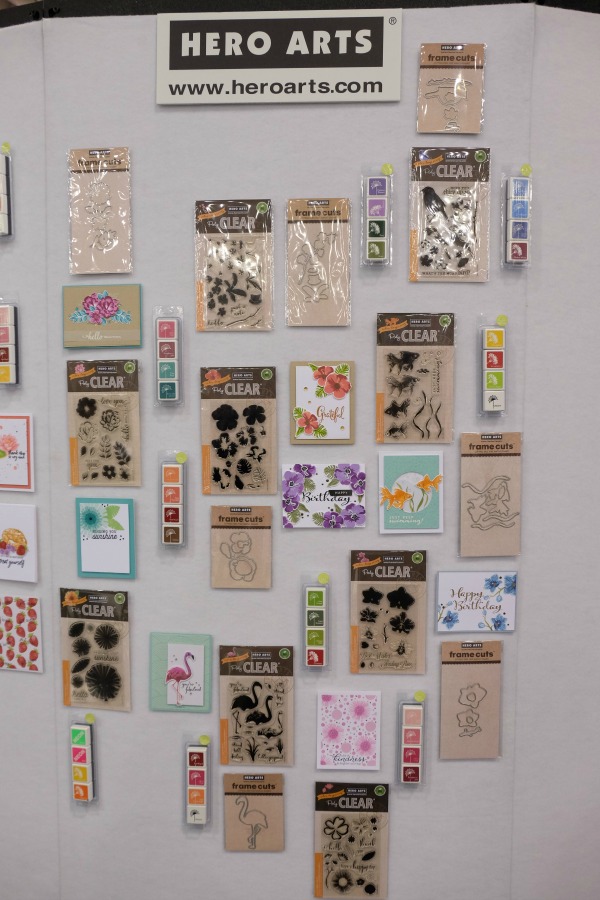 There are new additions to the Destination stamps!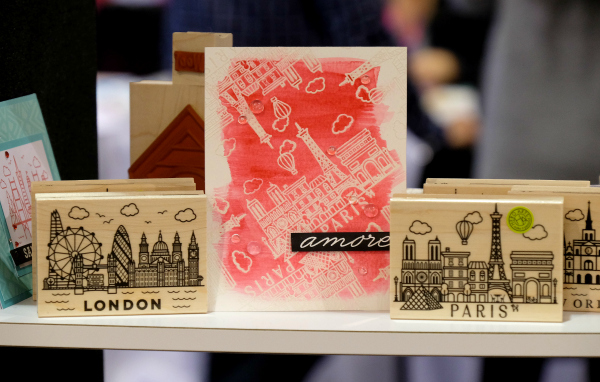 And beautiful new florals!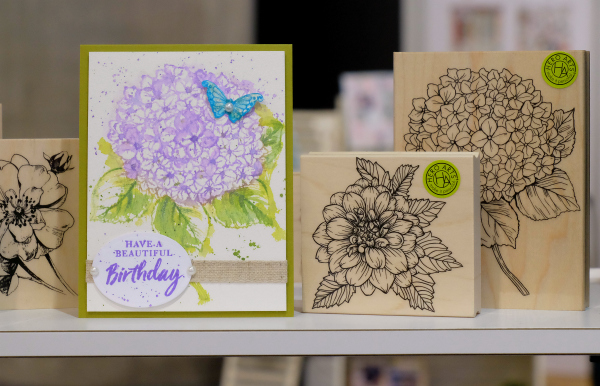 I had to include this adorable card!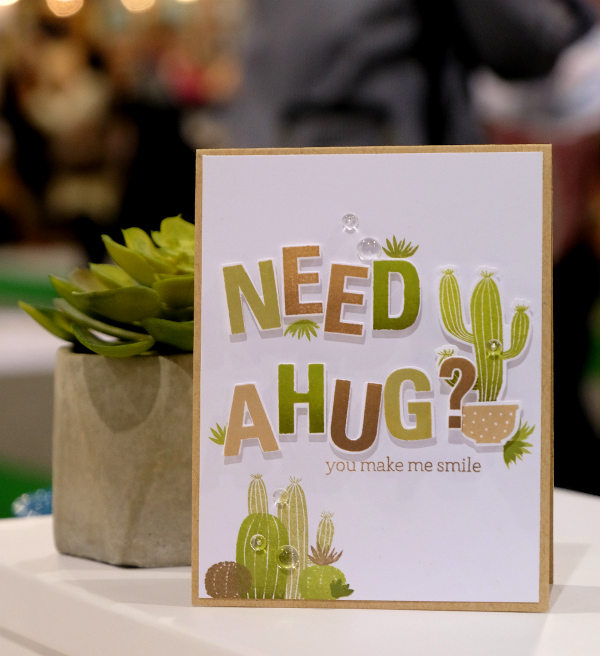 What's new at Altenew? Lots! Their style is on trend and always in style! Just wait until you see everything they are coming out with this year!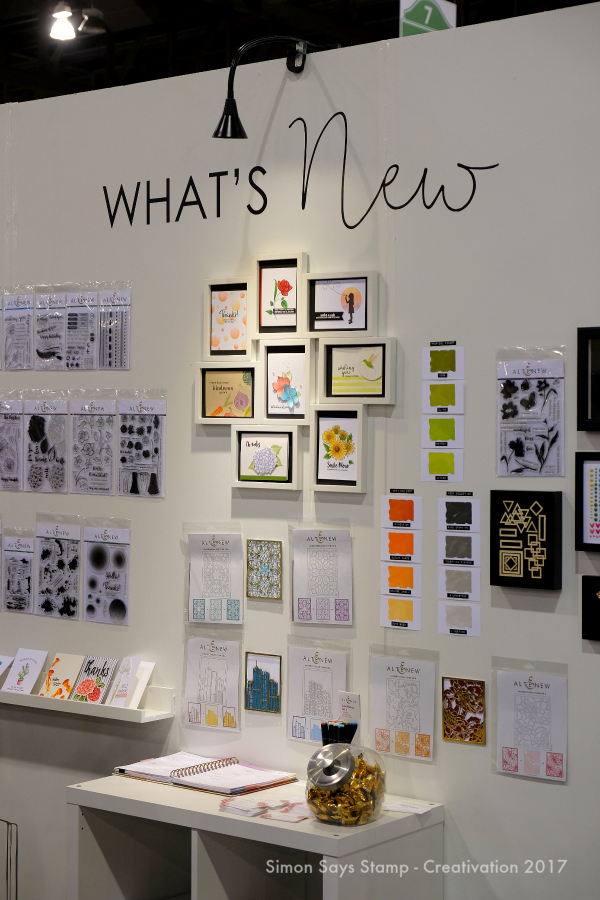 Some samples from Altenew.
Just look at this amazing paper succulent wall at Sizzix! WOW! Yes, this is all made out of paper!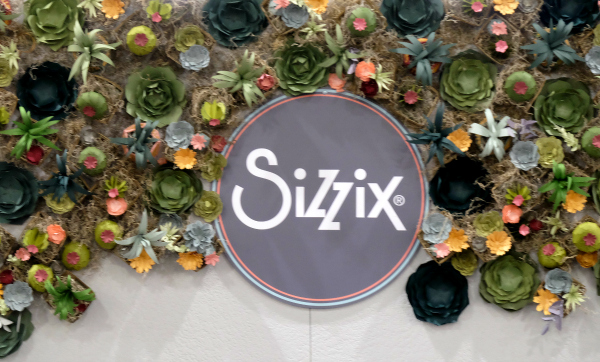 And more paper flowers, also from Sizzix!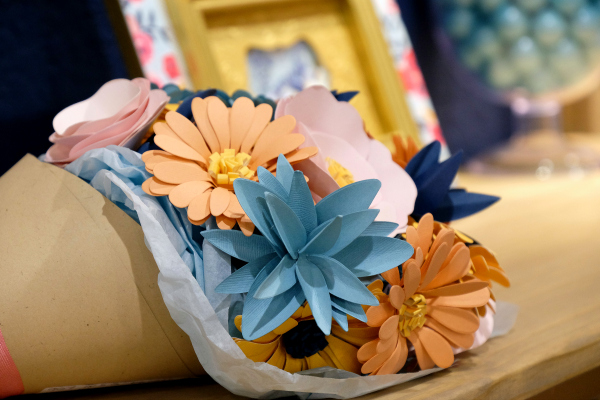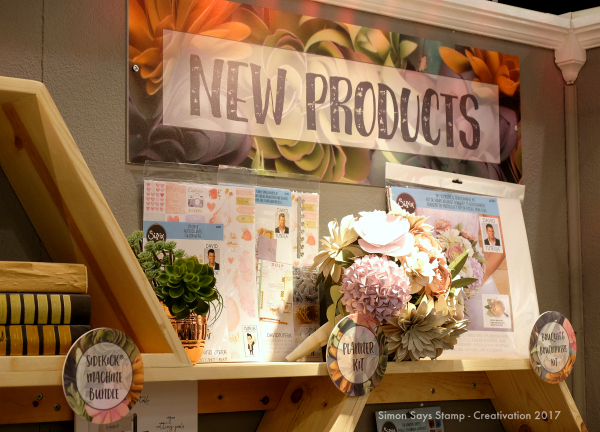 Every year, the Doodlebug booth is the happiest place in the entire convention center!! Pink carpet, rainbows, and amazing products that we all love! Who can resist? Not us!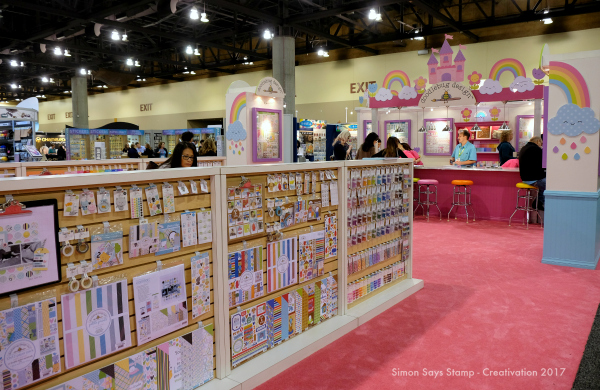 A cheerful new collection from Bella Boulevard….
The new Emoji Love Collection from Simple Stories had us smiling from ear to ear! Great things for your cards and your planners! Not to mention scrapbooking!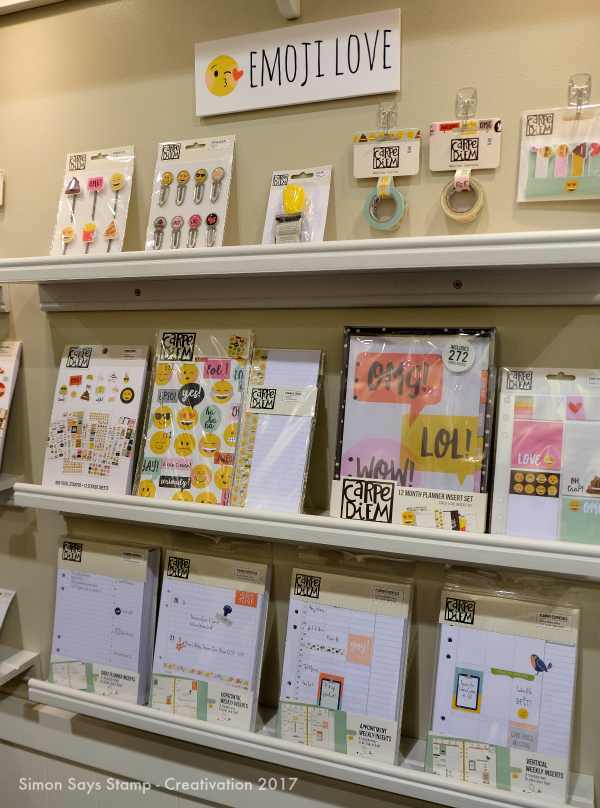 Another beautiful sample from Simple Stories!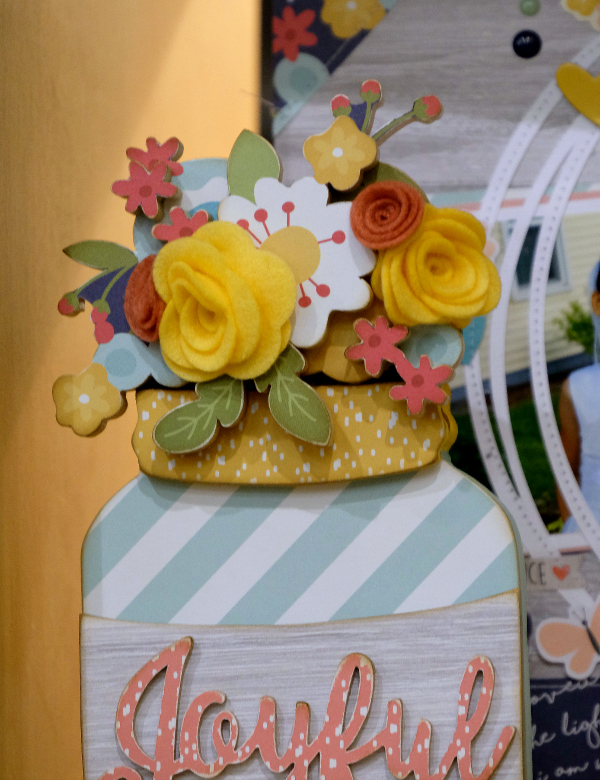 Amy Tangerine's new collection from American Crafts is so very happy and bright! This collection is perfect and pretty!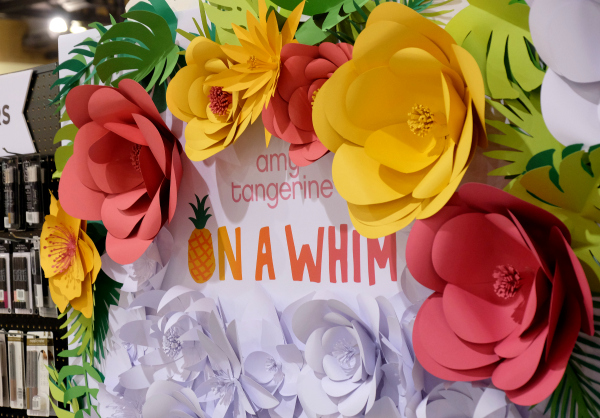 There is so so so much to show you! I wish we could take a picture of everything. It's overwhelming in the best possible way. We will come home inspired and ready to create, and ready to share our enthusiasm with all of you. Thank you for joining us at Creativation 2017! Have a great week to come!