Limited Edition Thank You Card Kit!!!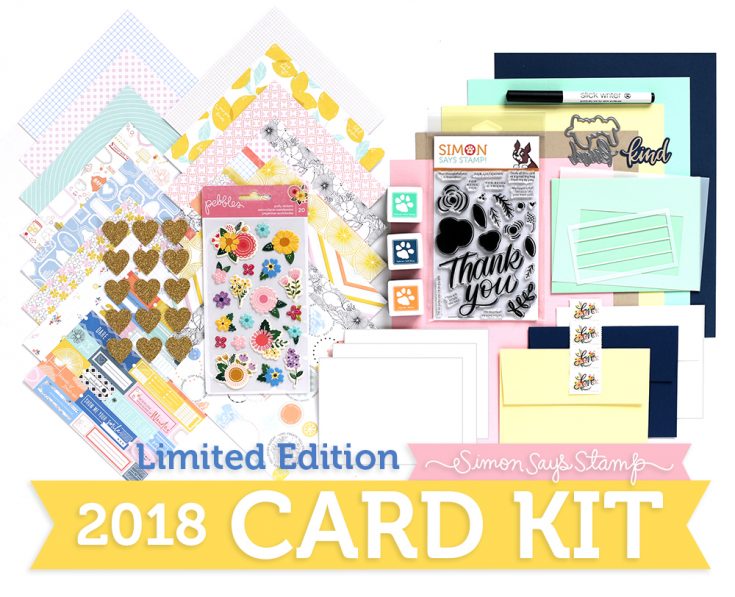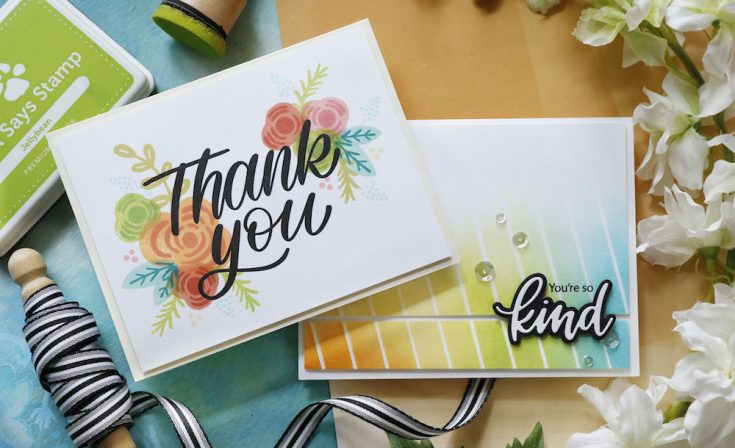 Hi friends! Welcome to the latest in our special Limited Edition Card Kit series: Thank You! This kit is all about appreciation, which we thought was particularly appropriate as we appreciate YOU (our readers and customers) so very much! This kit was lovingly assembled with the idea of passing along appreciation in mind! We even included 4 USA postage stamps to encourage you to create and send your cards immediately! Our brand new Thank You Flowers clear stamp set designed by Kristina Werner was inspired by the Love Postage stamps included in the kit! The Envelope Addressing stencil has a unique lined insert that can be used for addressing or not used to color blend, stamp, or decorate your envelope in any way you like!
Please note this kit is a Limited Edition kit that is not part of our monthly subscription! If you love it – act fast! This special kit that can be used year-round is only available while supplies last!
Laura Bassen made a delightful up close walk-through of the kit along with some stellar samples! Be sure to check it out and enjoy!
BE INSPIRED!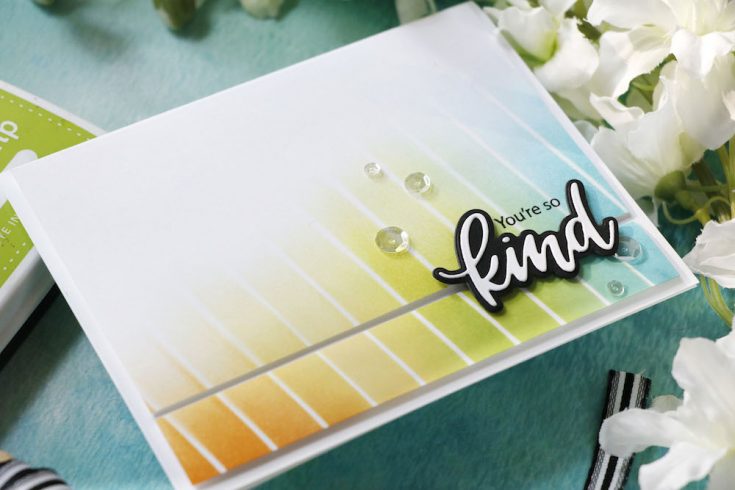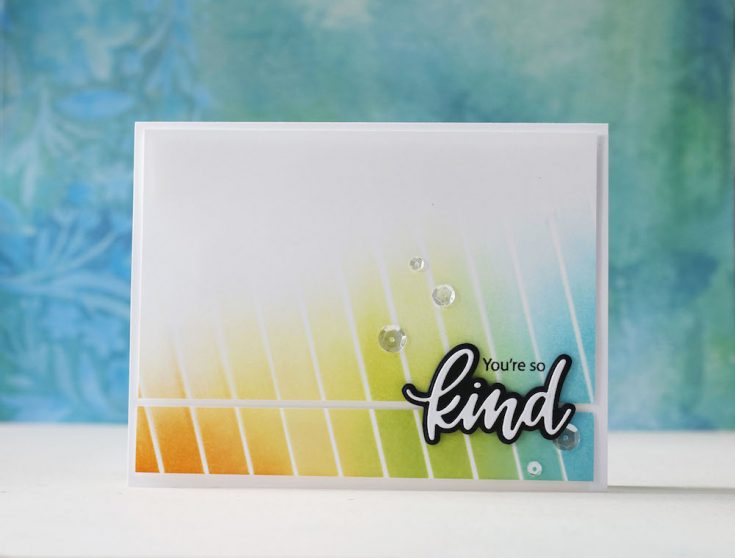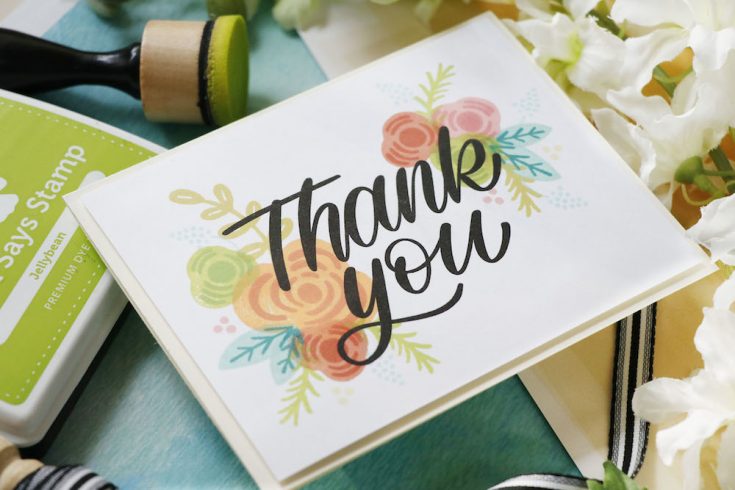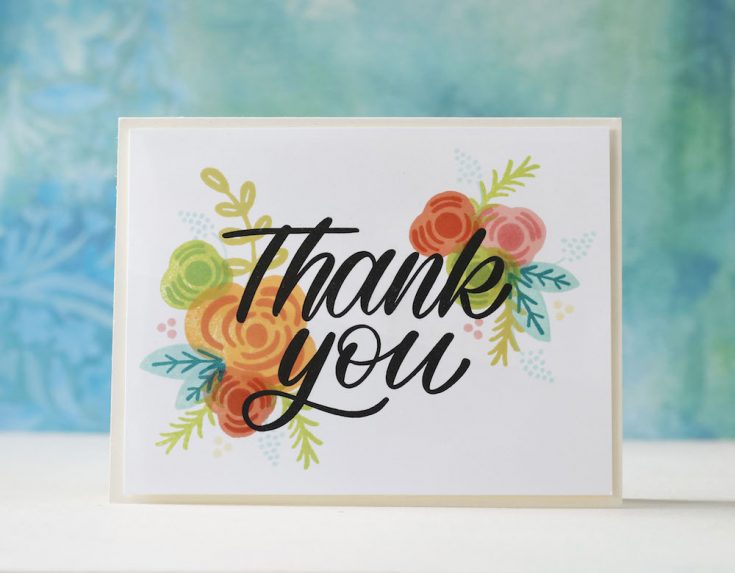 The cards below were made by the fabulous Shari Carroll!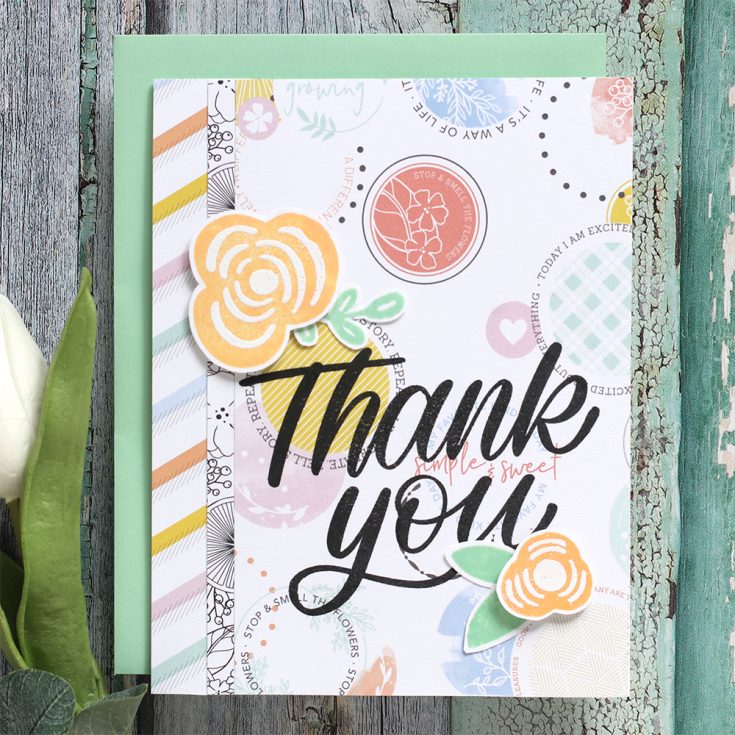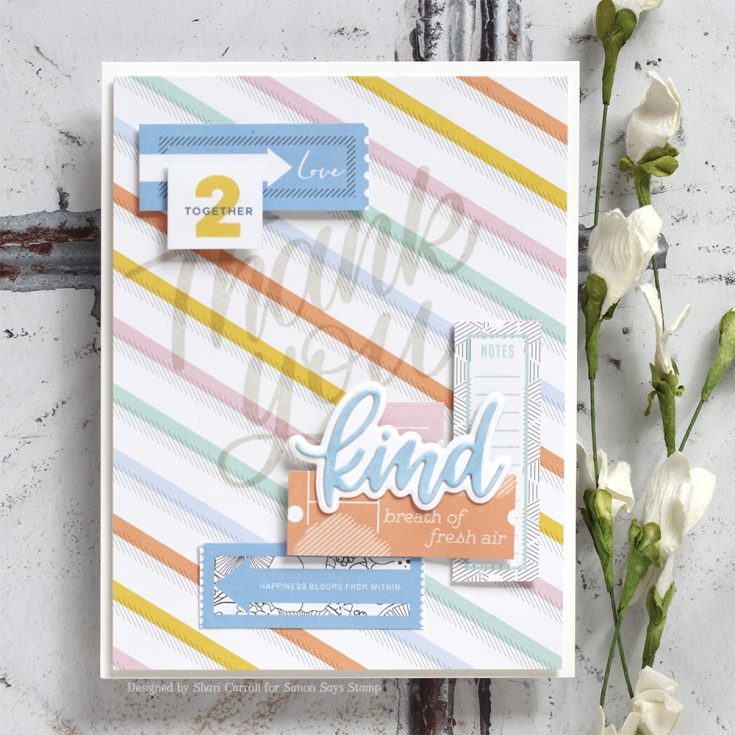 We have two brand new AWESOME exclusive items included in the kit that are also available for individual purchase: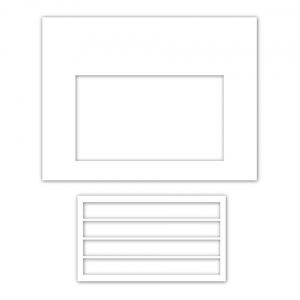 **Please remember this kit is a limited edition and only available while supplies last. This kit is not part of the monthly subscription series.