Let's Chill Blog Hop WINNERS!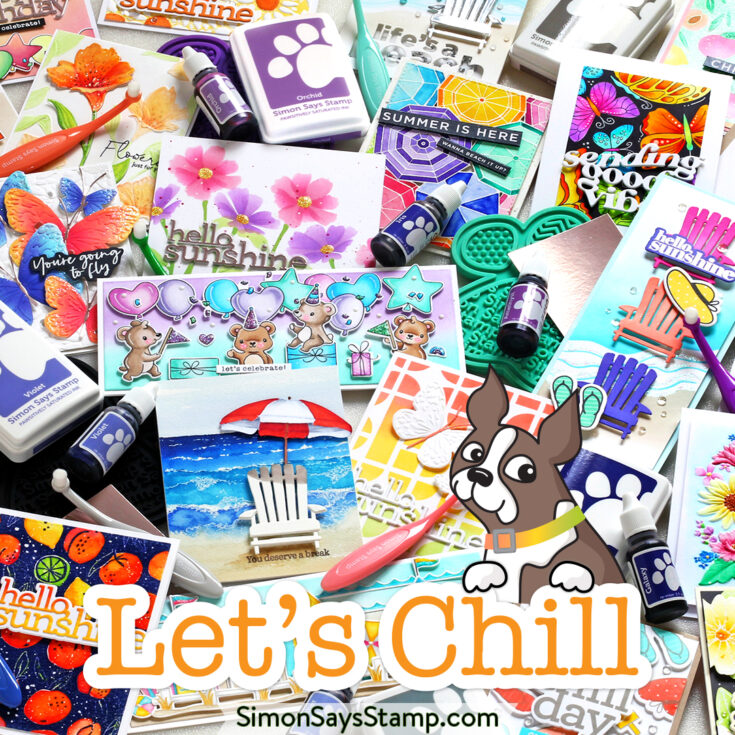 Hello, friends! You're going to love the relaxing vibes of our latest release, Let's Chill! You'll head to the water with Beach Huts, Beachy Keen, Let's Get Away, and Beach Party Umbrellas stamps; you'll frolic in the garden with embossing folders, foil plates, and stencils like Graceful Butterfly, Floral Harmony, Delightful Dragonflies, and Layering Cosmos; and you'll bask in the sun with dies like Hello, Sunshine and Adirondack Chair.
Hold onto your beach hats, because that's not all! The final fifteen Pawsitively Saturated ink colors and Re-inkers are here! Plus, we've got new Detail Blending Brushes in both round and flat styles as well as black and brown Pawsitively Everything Tools.
To celebrate this phenomenal release, we hosted two amazing blog hops! The hops featured many talented designers and each one created wonderful projects to inspire you. If you missed either of the hops, you can find the direct links here: DAY ONE and DAY TWO.
A BIG thank you to all of YOU who joined us for the hops! We enjoy hearing from each of you, and your words of encouragement and appreciation to each of the designers mean so much to us here at Simon and to them. It's our tradition to give away gift certificates to random commenters on each blog stop, and today we are revealing all of the winners! So without further ado, I present to you our winners!
from Simon Says Stamp's blog: Angela Veneziale!
from Nina-Marie Trapani's blog: Von Marie!
from Caly Person's blog: Twana Griffin!
from Nichol Spohr's blog: Tarenthea Baumgarner!
from Cathy Zielske's blog: Leora Henkin!
from Jennifer McGuire's blog: Virginia L Ellison!
from Suzy Plantamura's blog: NWFlamingo!
from Sidnie Des Jardins's blog: Patti Nienberg!
from Lisa Addesa's blog: Knitty!
from Keisha Charles's blog: Danielle Gibson!
from Amy Rysavy's blog: Marilyn Fisher!
from Alberto Gava's blog: Elizabeth Motyka!
from Heather Ruwe's blog: Roblyn Henry!
from Bibi Cameron's blog: Cristina!
from Cheiron Brandon's blog: Caitlin I!
from Simon Says Stamp's blog: Ann Marie S.!
from Laura Bassen's blog: Tamala Priebe!
from Amanda Korotkova's blog: Patricia E Wilson!
from Barbara Tarayao's blog: MadeByMeghanK!
from Emily Midgett's blog: ginger!
from Miriam Prantner's blog: Sunshine HoneyBee!
from Mindy Eggen's blog: Donna Phelan!
from Barb Engler's blog: barbara lassiter!
from Heather Hoffman's blog: Mary Holshouser!
from Lea Lawson's blog: Pauline Godfrey!
from Tina Smith's blog: ionabunny!
from Jennifer Kotas's blog: Tami B!
from Anna-Karin Evaldsson's blog: lagene!
from Sandi MacIver's blog: Shar Zar! 
If you see your name listed above, CONGRATULATIONS! Please email [email protected] and let him know that you are one of our Let's Chill Blog Hop winners! You'll receive a $25 Gift Card. ???
Thanks again for hopping along with us! We hope you enjoy our fantastic Let's Chill release and that it gives you creative enjoyment for months to come!
Winning ROCKS, and so do you!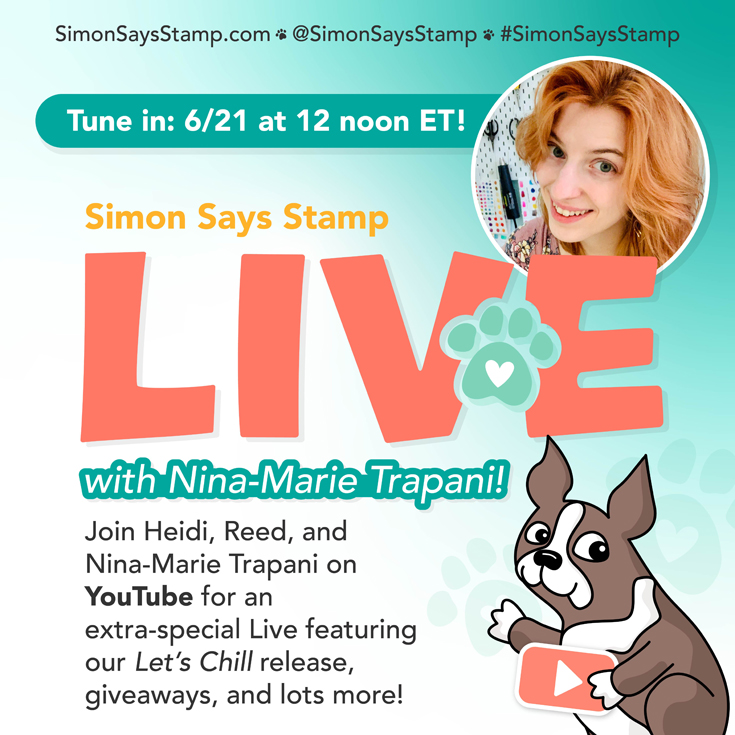 ICYMI (In Case You Missed It): Want to see these products and more? Check out the replay of yesterday's YouTube Live Stream for a super cool inside look at the release and a visit with special guest, Nina-Marie Trapani!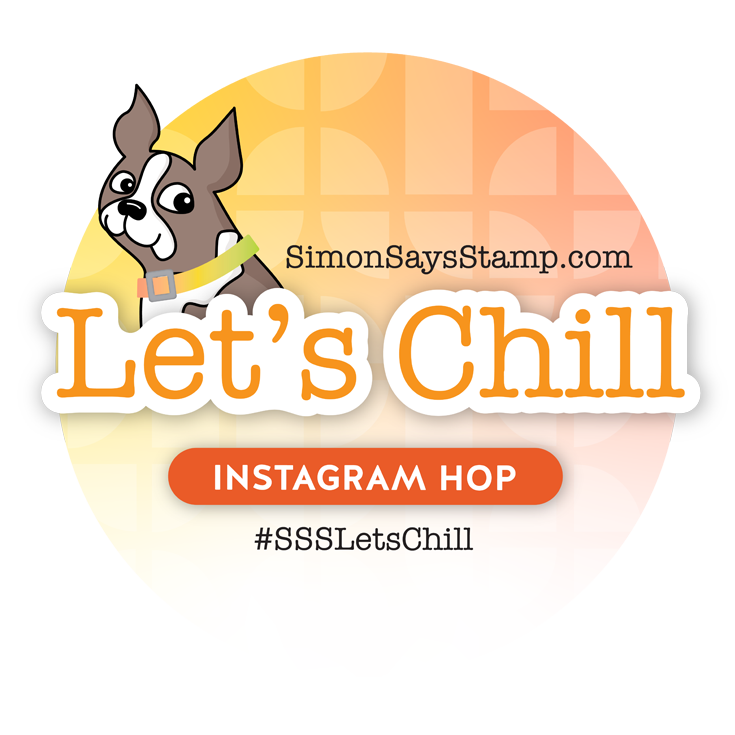 We hope you will join us on Instagram on Friday, June 24, for an Instagram Hop featuring even more inspiration from our Let's Chill release! We are excited to share awesome ideas from several creative minds using these fantastic products.
You'll love browsing our Let's Chill gallery on our blog for loads of additional inspiration, and you can add your projects to these galleries as well!