Let the STAMPtember® Celebration Begin!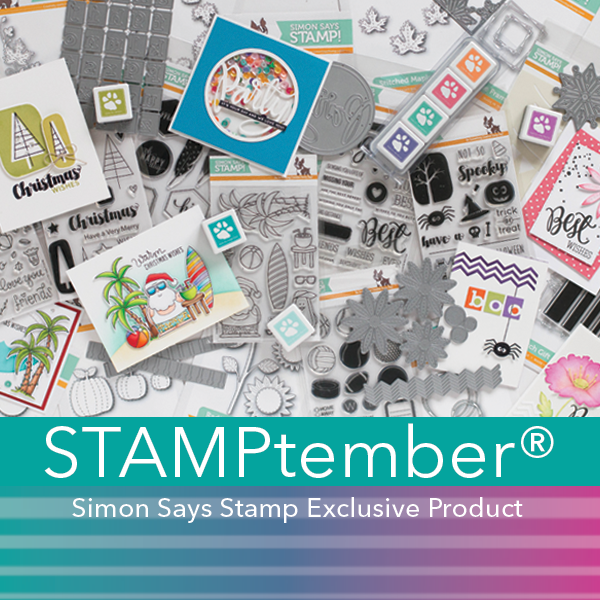 Hi friends!  Welcome to our 7th annual STAMPtember® kickoff party! Stamptember is my favorite time of year.  We unveil new products, exclusive collaborations, tutorial videos, loads of inspiration,  giveaways, sales, blog hops…and even have more than a few surprises up our sleeves!
STAMPtember® (st
mp-t
m
b
r) is defined by Simon Says Stamp in this way… an event intended to inspire, educate, and celebrate the greatness of rubber stamping.  Simon Says Stamp was founded in 2002 with an interest in exclusively selling rubber stamps.  However, it didn't take long until we became a One Stop Shop.  Now STAMPtember is so much more than stamps!  This year you'll also see a focus on many other exciting products like dies, inks, notecards and some special surprises.  Our intention is to enhance your stamping experience!  Rubber stamps still remain the heart of our business, and we are celebrating by releasing exclusive products with many of the industry's finest brands. Be sure to visit our Blog as the home base for the festivities!  Trust me when I tell you that the excitement this year is over the TOP, and we are planning fun surprises to keep you on your toes all month long!
Today, we are announcing the release of new Simon Says Stamp products as well as a special surprise for Simon!  Tomorrow we will showcase a blog hop with many designers around the world featuring fun ways to use these new products.
Welcome to the Party!  We are so thrilled to have you joining us!  We've loved your social media hashtag #Stamptember sneak peeks and hope you continue sharing your projects and inspiration.  You never know…. there might just be more surprises to come ;)  While supplies last, customers who enter the coupon code EMOJI on their order, will receive a free pack of Emoji puffy stickers!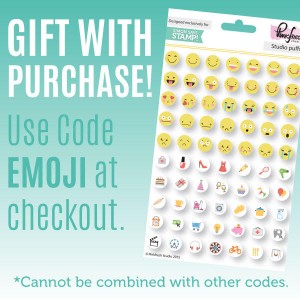 Did you know about our #SimonBFF contest?  For the last few months, we've asked you to hashtag your pets on social media with #SimonBFF so that we could choose a buddy for Simon and design a stamp set based around his new BFF. BOY OH BOY!  It was so much fun to see all of your pets. Choosing Simon's BFF was a lot harder than we had bargained for.  With well over 1,000 fantastic pets to choose from, this happy little piggy seemed like the perfect companion for Simon.  Simon's BFF will be available for purchase Friday. Meet Dexter:

We can't wait to share our STAMPtember NEW Simon Says Stamp products with you!  The first release is below:  Stamps, Dies, Inks, Custom 120# white notecards in A2 and 4Bar Sizes,  and even a stencil. Please share your  thoughts in the comments as we will be selecting random commenters to receive surprise bundles of new exclusive collaboration releases coming later this month!

Thanks so much for joining in the excitement of STAMPtember with us!  We hope you have loads of fun all month long :)  Tomorrow's Blog Hop is busting at the seams with inspiration!