Lasting Hearts Card Drive and Fundraiser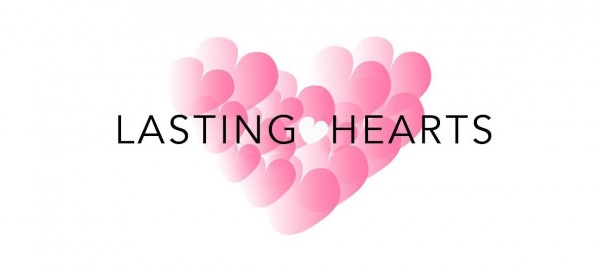 HI friends!  We are participating in a Fundraiser and Card Drive for a cause that is close to my heart.  "Lasting Hearts" is here to help comfort mothers who have lost a piece of their heart.
Kimberly Saldana, my friend, fellow card maker, and Hero Arts Sales Director, has created a charity for mothers who have lost a child to miscarriage.  Many of us have experienced the pain of losing an unborn baby yet we speak very little about this unbearable pain.  I have experienced this pain. It's a tragic loss.   The grieving is unbearable and any resource to help us through the grieving process is a welcomed gift.  Kimberly had a friend who gave her the book "You are the Mother of all Mothers" by Angela Miller.  Kimberly notes, "After only reading a few pages, I finally let myself accept for the first time that what happened to us was not my fault and that I did have the strength to continue to be a better mom and wife.  The book's encouraging message is conveyed in a way that is thoughtful, uplifting, compassionate and relatable."
In an effort to help other mothers who have experienced this pain, Kimberly is working to purchase and distribute this wonderful book right into the medical offices where it is needed.  Her goal is to put a handmade card into each book.  Let's pull together and help make this happen!
Thanks to Jennifer McGuire for bringing us all together for a good cause!
If you purchase the Hero Arts / Simon Says Stamp special collaboration stamp and wafer thin die set, "Prayers", we will donate 25% of the profits towards the purchase of more books.  You may also donate directly here: https://www.giveforward.com/fundraiser/1vsb/lasting-hearts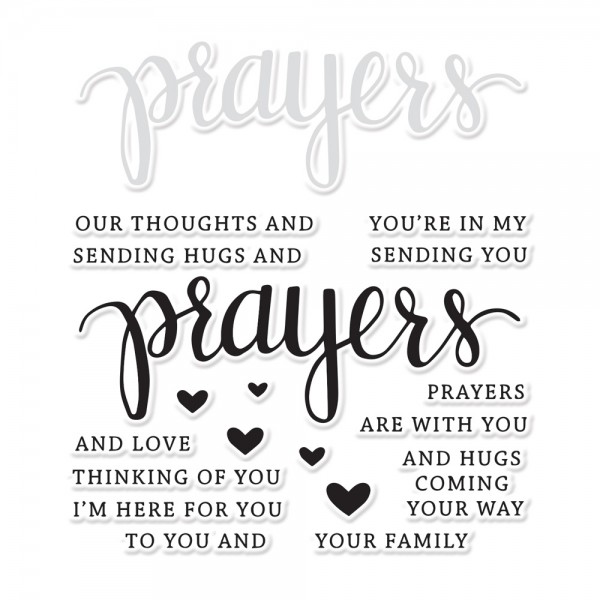 Please help us by donating, purchasing the stamp and die set, or sending a sympathy card. If you would like to send a hand stamped card to:
Lasting Hearts Card Drive:
2892 N Bellflower Blvd Ste 216
Long Beach Ca 90815
Here are some ideas for sentiments for the front or inside of the card:
"Hugs"
"Thinking of You"
"Sorry for Your Loss"
"In My Thoughts"
"In My Prayers"
Thank you for your compassion and reaching out a loving hand to those in a time of deep loss.
Soon, Jennifer McGuire will be sharing some creative card making ideas on her blog.  Be sure to stop by her blog for the Card Drive Inspiration!
Thank you so much for your time and attention as we work to help this great cause!  Read more about Kimberly's story here.