Kindness can change the world! Happy New Year 2017!

Hi friends! Happy Saturday! Happy New Year's Eve! I'm so happy to be here with you to celebrate the last day of 2016! I hope you had a wonderful Christmas! And all of us at Simon Says Stamp wish you a very happy, healthy, and creative new year! 2017 is going to be amazing, I can feel it! I'm still sort of in shock that Christmas is over! It came and went in a blink of an eye. We had a very nice, relaxing holiday and my husband and I enjoyed getting out and doing lots of activities of the season. We love to go look at Christmas lights and walk around all the little towns near where we live and see the decorations. Now, it's time to turn over the page on the calendar and get excited about what is to come! Welcome back to the latest edition of Weekender with Wanda!
I shared a traditional black and gold New Year Card last week. And this week I thought I would make another New Year card full of color and a not so traditional sentiment. I used papers from one of our very favorite companies – Doodlebug – to make a rainbow village! I used the Petite Prints patterned paper pads from Doodlebug. I have all of them and they rarely leave my table. They are my go-to small prints for backgrounds and layers on my cards. And who doesn't love patterned paper in a rainbow of colors?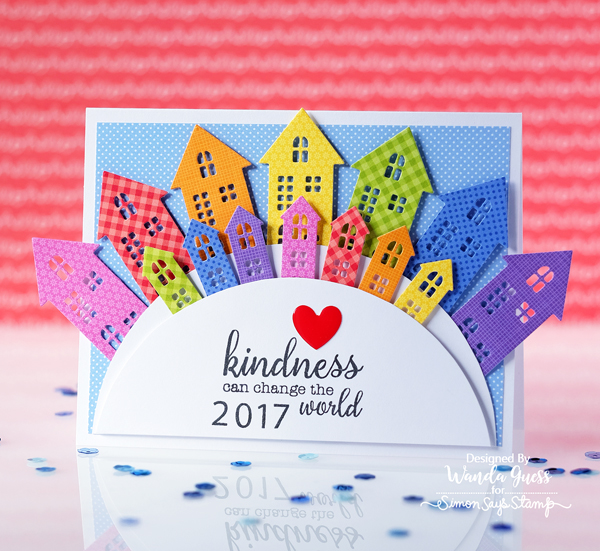 I started my card by making an A2 card base in bright white paper. I layered a soft blue polka dot piece of paper for my background. To make the semi circles I used the Simon Says Stamp Build A Rainbow die and traced it with a pencil and cut it out by hand to make two layers for my houses. I stamped onto the smaller of the two circles using two SSS exclusive stamp sets: Uplifting Thoughts, and Game Tile Letters. I liked how the 2017 fit right into the opening in the sentiment. I thought this was a good saying for the new year!
These are the three Petite Print Paper Pads I used for today's card. LOVE.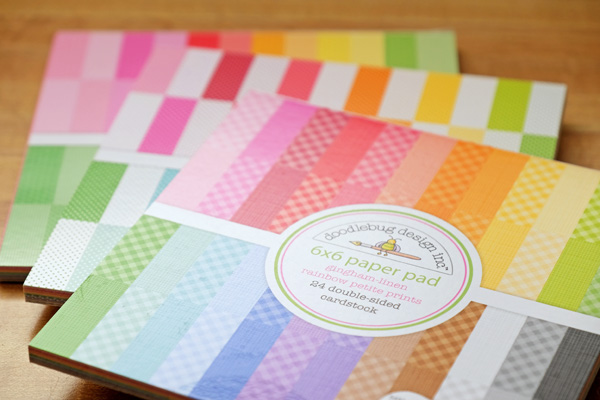 I used the SSS Village Die Cut and cut out the entire die set with each of the rainbow colors. I mixed and matched the patterns so I could sit down at my desk and decide which way they would look the best. I ended up using the two taller houses in all the colors!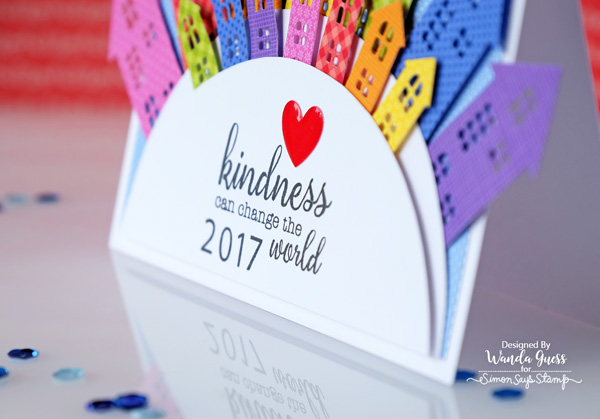 The smaller semi circle is mounted to the larger one using foam tape to add dimension. I finished the sentiment off with a bright red Doodlebug Enamel Heart.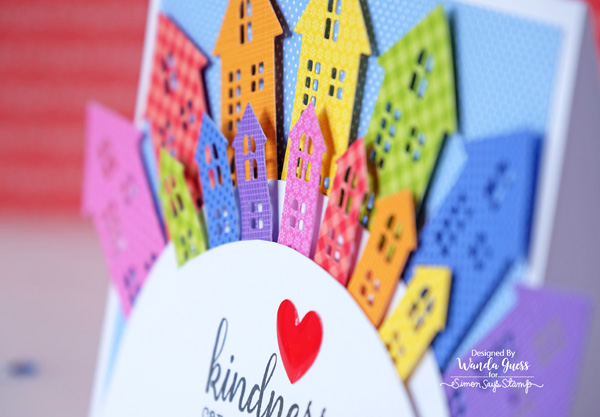 Here are all my little houses laid out on my desk….Looks kind of pretty like this!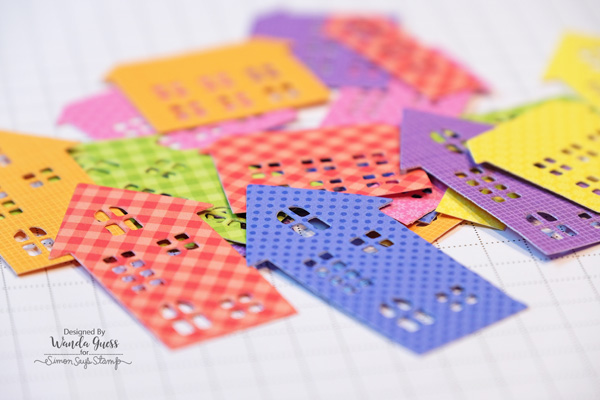 Kindness CAN change the world! I can't wait to see what happens in 2017!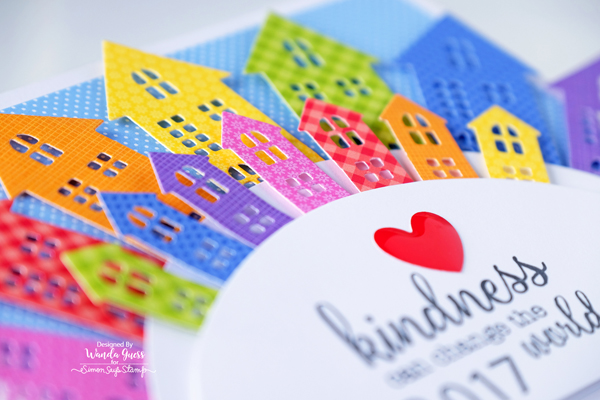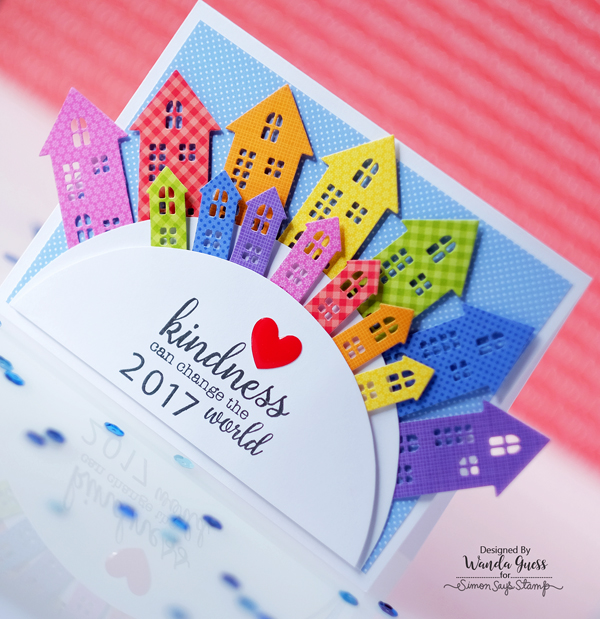 Thank you for spending part of your holiday weekend here with me. HAPPY NEW YEAR!
SUPPLIES:
Blog Candy Alert!! Follow our blog via email and comment on this post for a chance to win grab bags and blog candy! Remember to tag your awesome projects with #simonsaysstamp on social media so we can see what you are creating! See you next weekend!