Junk Drawer Panel by Anna-Karin Evaldsson
Hi friends! Happy Sunday! Please join me in welcoming the super creative Anna-Karin Evaldsson back to our blog as a special guest! Read on to learn all about this fun project and enjoy!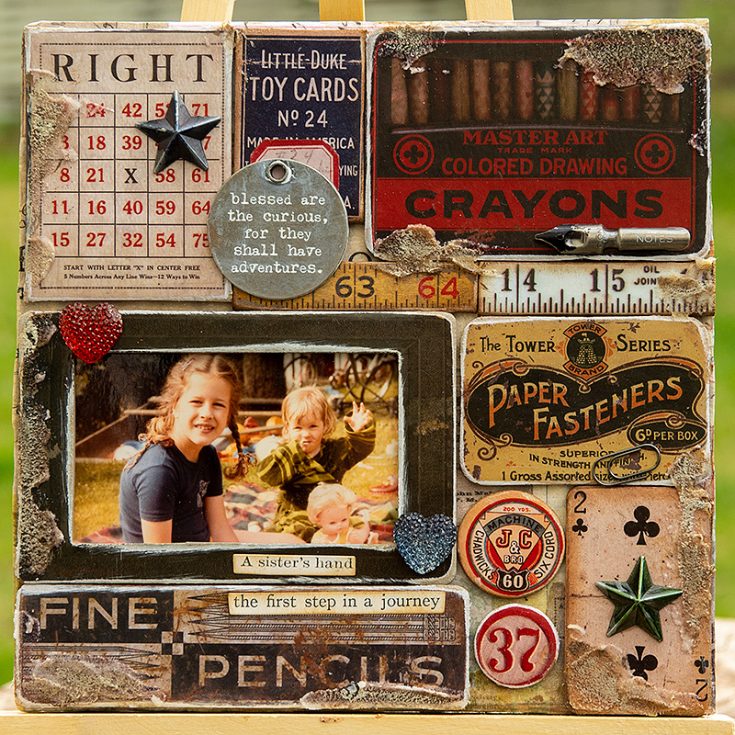 Hi everyone! I am so happy to be here today to share a tutorial with you. The beautiful month of May has arrived and it helps to bring a light into these hard times. I hope you are all healthy and keeping the hope up.
For today I made a wall-hanging mainly using Idea-ology products by Tim Holtz. I was looking through his Junk Drawer Baseboard set and realized that I like the vintage designs so much, that I wanted them to be the stars of a project. I didn't want to cover them up too much and only used small embellishments. I paired them up with an old photo of my sister and me.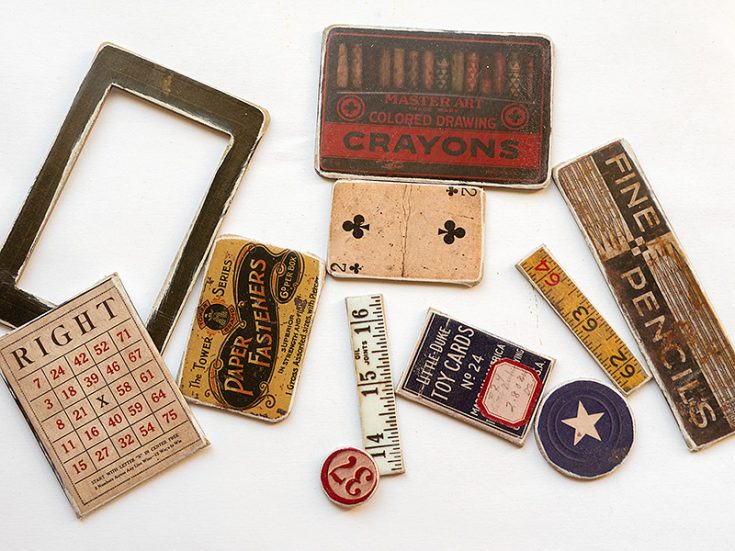 Pick out your favorite Junk Drawer pieces and sand the edges. Some of the edges were later inked brown, others were left white. The frame comes from the Halloween Baseboards and Layers Frames set.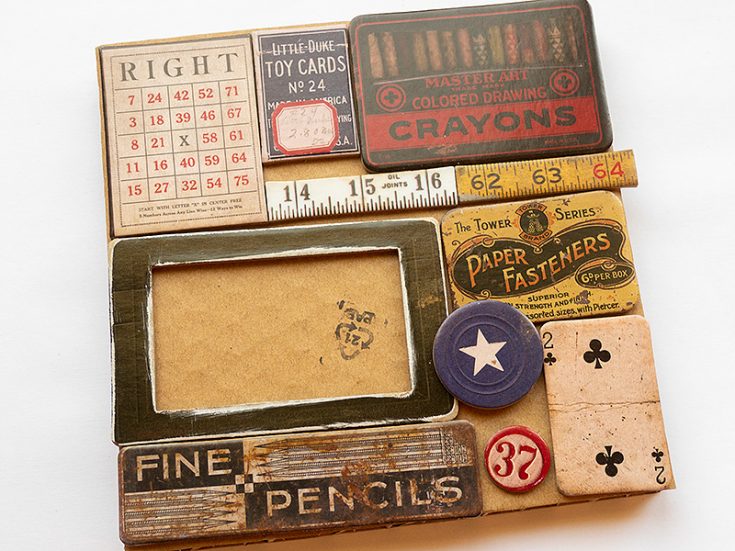 Arrange the pieces on your surface. Move them around until you are happy with their placement. It is like doing a puzzle. I ended up not using the blue circle with the star. As a base I used a thick piece of 6 x 6 in cardboard, which was a piece of packaging from IKEA. I knew it would make a good base for a project. You can also use ordinary cardboard, canvas board or a deep edged canvas.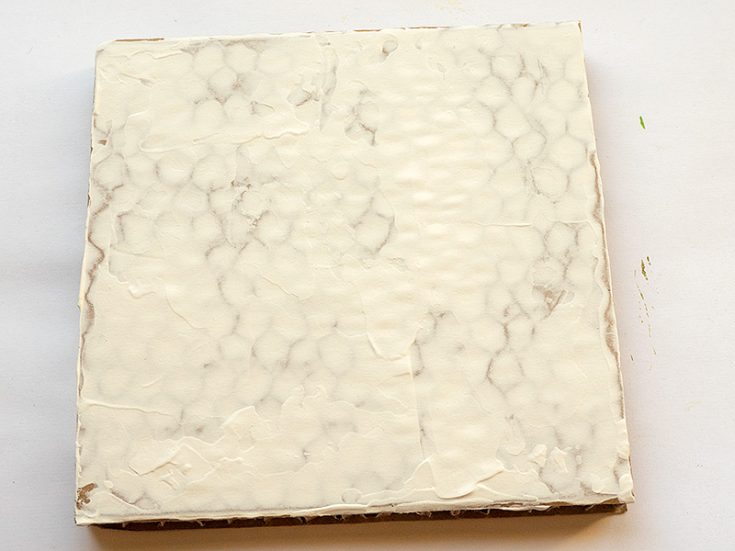 Coat your surface with gesso. Let dry. If you use a light surface, you can skip this step.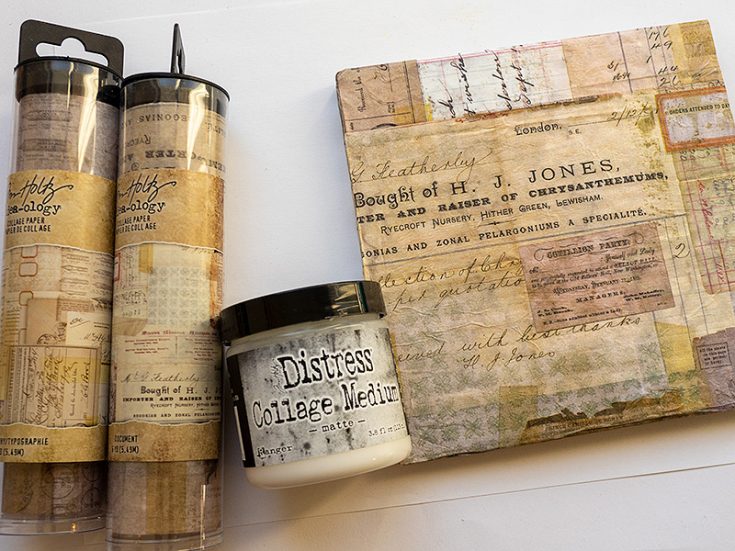 Apply a layer of matte medium to the background and carefully place Collage Paper on top. Wrap it around the edges, to cover the edges too. Add another layer of medium on top of the collage paper. I used both the Documented and Typography Collage Papers. Let dry. This makes for a great background on its own if you don't want to cover the entire thing with baseboard pieces.
Glue the pieces to the background with matte medium. Then I decided to add some Translucent Grit-Paste here and there, as an experiment. Let dry.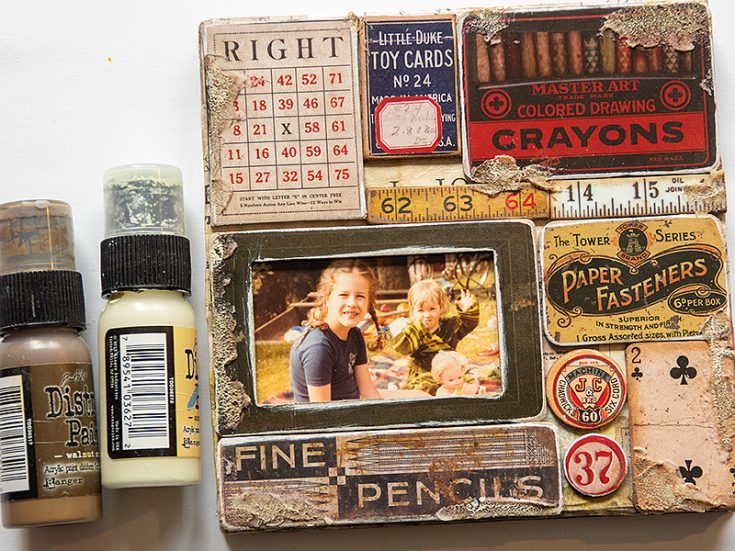 Paint a little Walnut Stain and Antique Linen on the grit-paste. It increases the textured look and almost makes the paste look like sand. In the background of the photo that I used, is the sand box that my dad built for us, which actually made sand fit the project.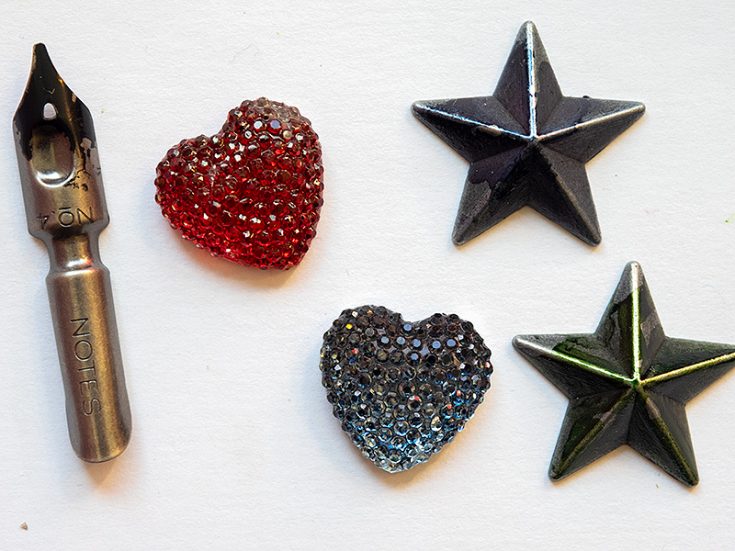 Pick out some idea-ology embellishments. I used a Pen Nib, Heart Gumdrops and Stars. Dip the tip of the Pen Nib in Black Soot paint. Add a drop of alcohol ink to the gumdrops and the stars to color them. I used Poppyfield, Denim and Meadow.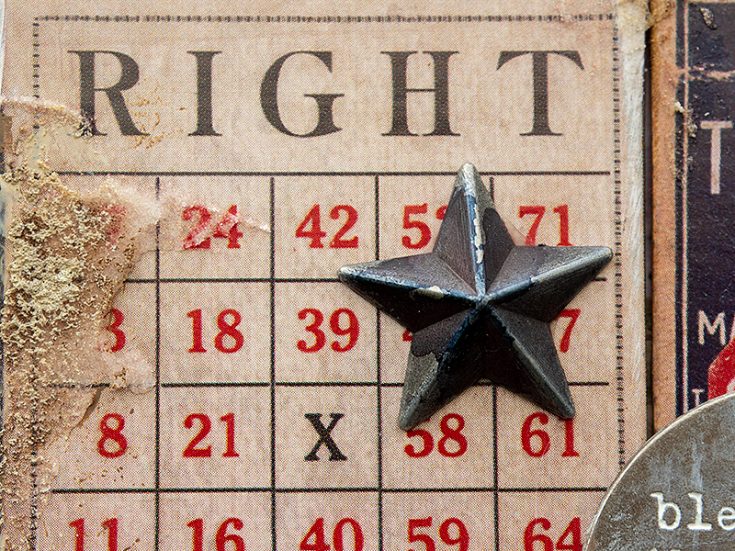 The alcohol ink colors the metallic stars while still letting them look metallic, since the ink is transparent.
Rub a little Picket Fence paint into the words of a Quote Token, to make them stand out better.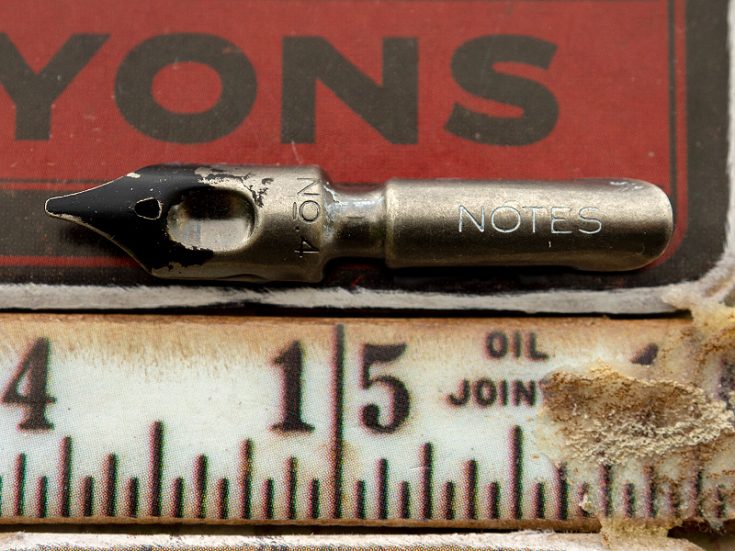 I also rubbed a tiny bit of white paint into the word on the Pen Nib.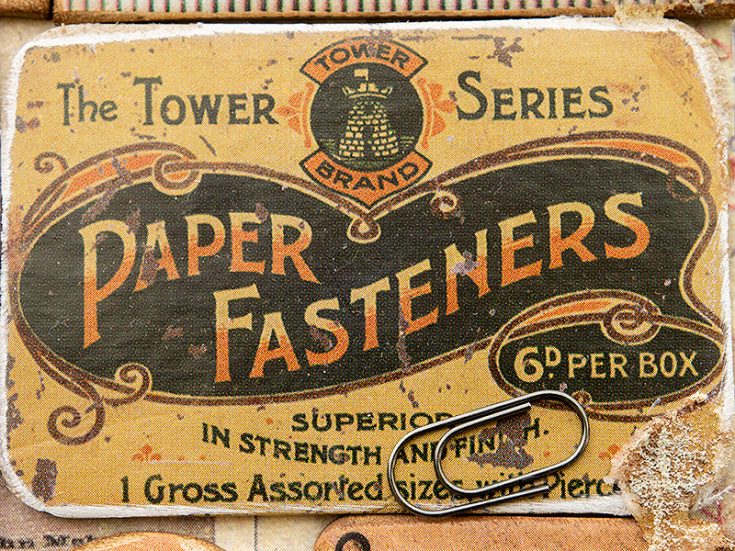 Glue one of Tim's Mini Paper Clips to the Paper Fasteners baseboard piece.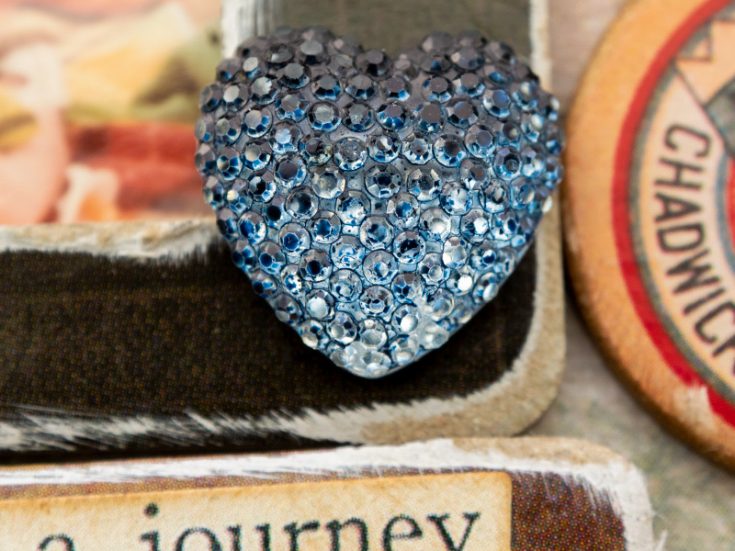 I just love the look of gumdrop embellishments colored with alcohol ink. They catch the light in such an amazing way.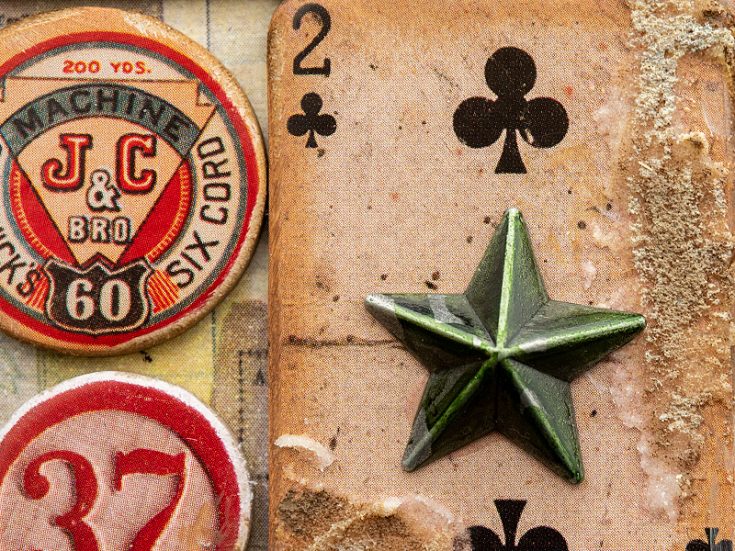 Here you can see the sandy texture of the painted grit-paste. It would work great for a nautical project too.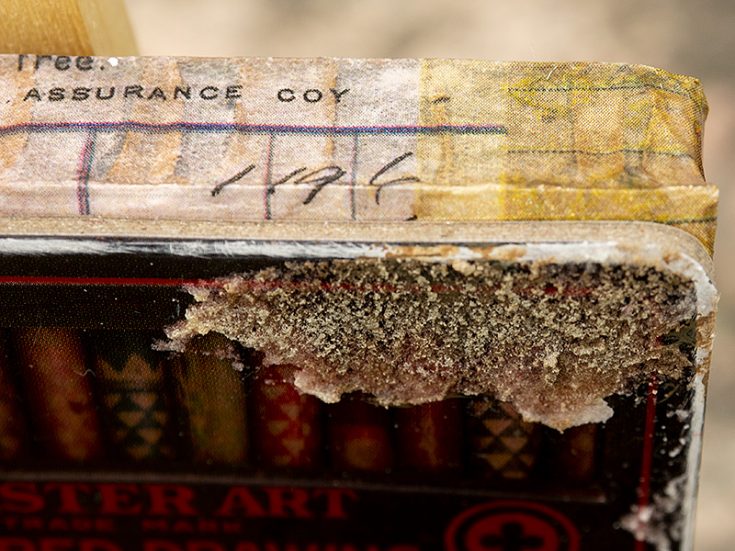 Around the edge of the panel, you can still see the collage paper.
This is a great way of using any type of ephemera or pretty paper which you don't want to cover up. Make them the star of the project instead, by creating a grid or puzzle type of design.
I hope this tutorial inspired you. Thank you so much for looking! Stay safe! Happy crafting! -Anna-Karin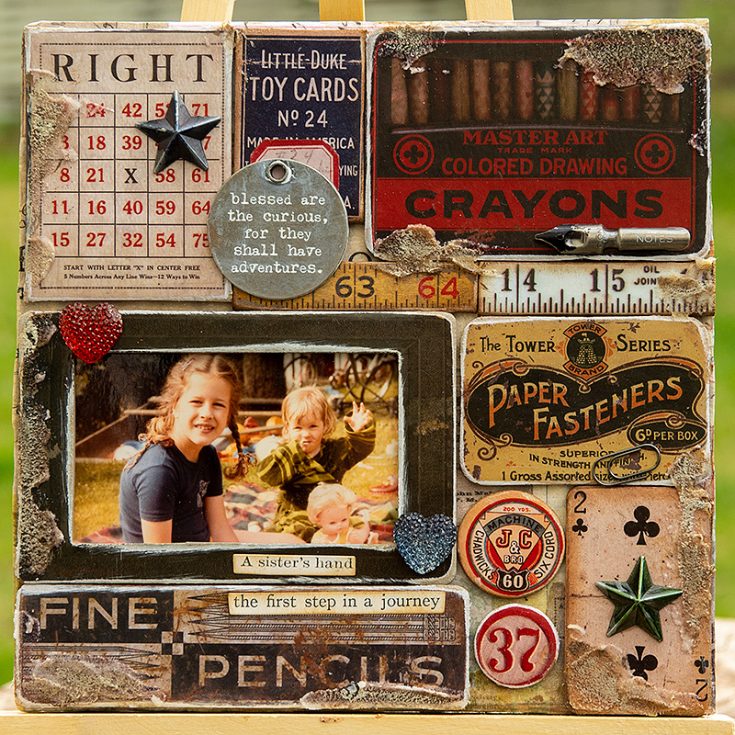 SUPPLIES:
Tim Holtz Idea-ology JUNK DRAWER…

Tim Holtz Idea-ology BASEBOARD FRAMES…

Tim Holtz Idea-ology HALLOWEEN Layers…

Tim Holtz Idea-ology DOCUMENT Collage…

Tim Holtz Idea-ology TYPOGRAPHY…

Tim Holtz Idea-ology PEN NIBS TH92909

Tim Holtz Idea-ology GUMDROP HEARTS…

Tim Holtz Idea-ology CLIPPINGS…

Tim Holtz Idea-ology STARS ADORNMENTS…

Tim Holtz Distress Mini Ink Pad…

Tim Holtz Flip Top Distress Paint…

Tim Holtz Flip Top Distress Paint…

Tim Holtz Flip Top Distress Paint…

Tim Holtz Flip Top Distress Paint…

Tim Holtz Alcohol Ink DENIM Ranger…

Tim Holtz Alcohol Ink POPPYFIELD…

Tim Holtz Alcohol Ink MEADOW Ranger…

Tim Holtz Distress Collage Medium…

Tim Holtz TRANSLUCENT 3oz Distress…

Dina Wakley Ranger WHITE GESSO 1OZ…
Thanks so much for stopping by, and thanks to Anna-Karin for being our guest!