Hugs and Kisses Blog Hop WINNERS!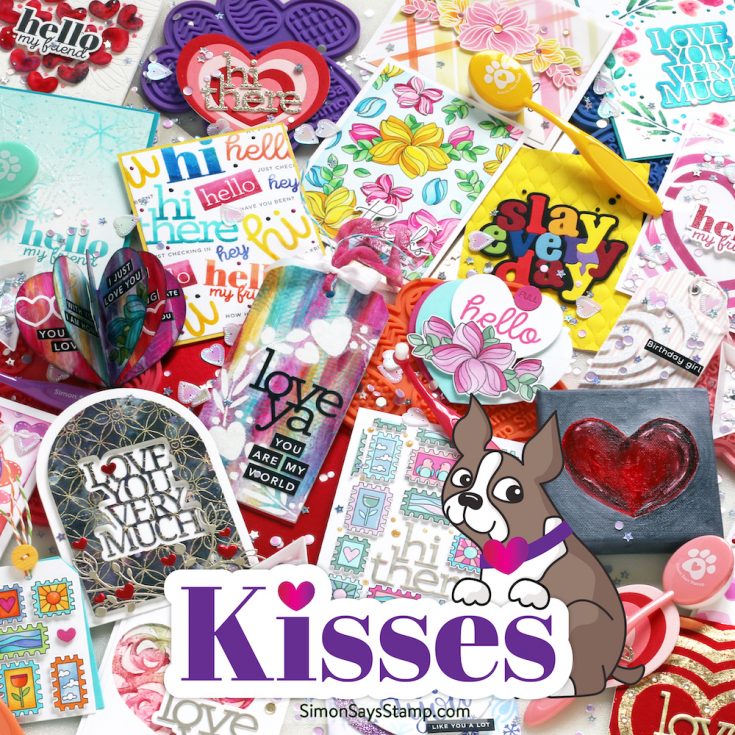 Hello, friends!
Our Simon Says Stamp exclusive Hugs (originally released December 16th) and the Kisses product lineups are full of lots of products to share the love!
To celebrate these phenomenal releases, we hosted two amazing blog hops! The hops featured many talented designers and each one created wonderful projects to inspire you. If you missed either of the hops, you can find the direct links here: DAY ONE and DAY TWO.
A BIG thank you to all of YOU who joined us for the hops! We enjoy hearing from each of you, and your words of encouragement and appreciation to each of the designers mean so much to us here at Simon and to them. It's our tradition to give away gift certificates to random commenters on each blog stop, and today we are revealing all of the winners! So without further ado, I present to you our winners!
from Simon Says Stamp's blog: Trudy Lanoux!
from Nichol Spohr's blog: Barb Deichl!
from Laura Bassen's blog: Sandy Liles!
from Cathy Zielske's blog: Amy Lombardo!
from Jennifer McGuire's blog: Alaska Kris!
from Barbara Tarayao's blog: Cathy!
from Heather Ruwe's blog: Holly Jackson!
from Keisha Charles's blog: abcammack!
from Mindy Eggen's blog: Kelsey Thomas!
from Sidnie Des Jardins's blog: Jen H!
from Amanda Korotkova's blog: Bridget N!
from Anna-Karin Evaldsson's blog: Sra. Spitzer!
from Cheiron Brandon's blog: Savannagh Kacey!
from Alberto Gava's blog: Kris Reeves!
from Emily Midgett's blog: Elle Robinson!
from Vicky Papaioannou's blog: Marilyn Behrens!
from Simon Says Stamp's blog: Shawna j eddy kissell!
from Nina-Marie Trapani's blog: Tijana Zivkovic!
from Caly Person's blog: Bonnie Lynn Schroeder Ratzloff!
from Debby Hughes's blog: Karen Walker!
from Amy Rysavy's blog: Dorothy Ayotte!
from Suzy Plantamura's blog: Jewel Allen!
from Lisa Addesa's blog: Nancy K Rodeberg!
from Bibi Cameron's blog: Pam Beatty!
from Miriam Prantner's blog: Frannie R!
from Yoonsun Hur's blog: Hanh!
from Barb Engler's blog: Jean G!
from Heather Hoffman's blog: Alexandra Y!
from Dilay Nacar's blog: NPurdum56!
from Jean Doeringsfeld's blog: Jean Sundquist!
from Kim Hamilton's blog: JoAnn B.!
from Lorraine Aquilina's blog: MadeByMeghanK!
If you see your name listed above, CONGRATULATIONS! Please email R[email protected] and let him know that you are one of our Hugs and Kisses Blog Hop winners! You'll receive a $25 Gift Card.
Thanks again for hopping along with us! We hope you enjoy our fantastic Hugs and Kisses release and that it gives you creative enjoyment for months to come!
You'll love browsing our Simon Brand galleries on our blog for loads of additional inspiration, and you can add your projects to these galleries as well!
Winning ROCKS, and so do you!