Hello There Card + Wide Stripe Background Stamp Tips!
Hi all!
One of my favorite new stamps from the Spring 2014 release is the Wide Stripe Background. I've wanted a stamp like this for ages! Of all the things I wanted to use the background for, today's card features the one I was most excited about.
The stripes on the stamp are very even, with the stripes being the same size as the gap in the stripes. This makes it possible to stamp a complete alternating colored background…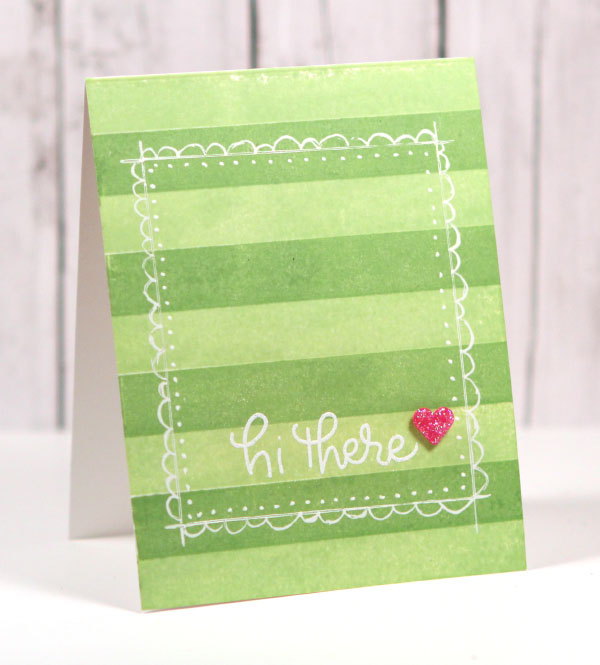 Because it's a very solid stamp, the drying-back property of the Simon Says Stamp inks really contribute to a solid, even stamping. For this card I used Green Apple and Green Leaf inks. :)
I also got to throw in a new color of cardstock from the Spring 2014 release: Doll Pink Cardstock. Such a pretty pink!
Anyhow, be sure to watch the video for some additional tips on stamping with the Wide Stripe Background stamp. :)
Supplies