Hi readers! Happy Saturday to you! I'm really happy to be back with the amazing talented and awesome Teri Anderson! She's got a couple fun & vibrant card ideas that I think you're really going to like!
Enjoy!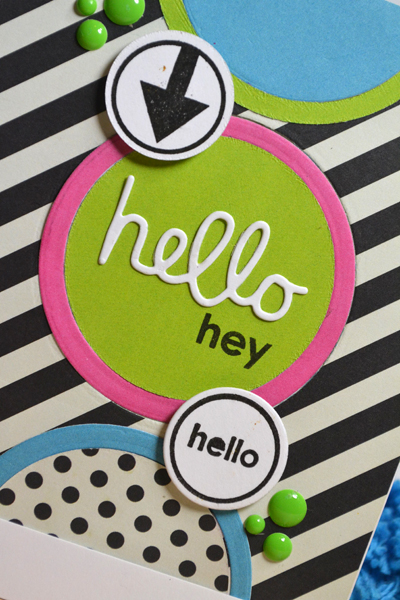 Hi everyone!

Teri here, and I'm excited to just bring a couple cards to you today that I made for the fun of making cards.

I just love making cards. And let's be real honest since we are all friends here: Sometimes feel like I make far more cards than I ever could send. But you know that's alright. The joy it brings me in making all those cards makes it so worth it.

One of the things I've really been enjoying lately when working on my cards cards is using a lot of different products together. (The more the merrier, if you ask me.)

Check out this first card. This first card uses a mixture of patterned and solid papers and enamel dots. Plus I used two steel die sets (the Say It – Hello DIY Steel Dies and the Circles DIY Steel Dies  from Technique Tuesday) and three stamps from the stamp With Flair stamp set from Technique Tuesday.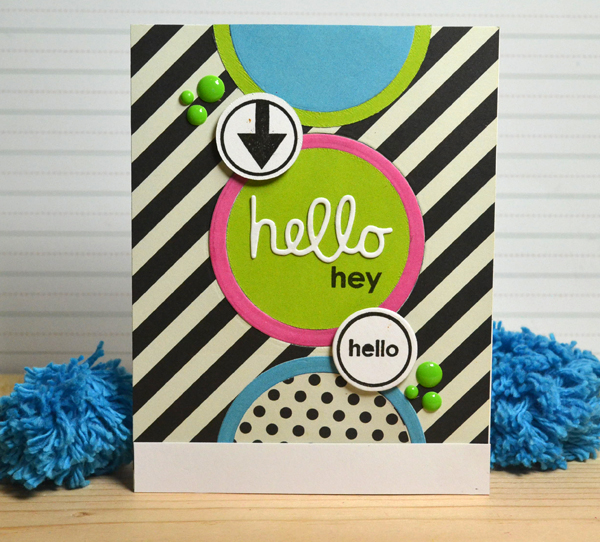 Whew! That's a lot of stuff.

And I spared no expense with the product mixing with this card, too!
Look real close and you'll see I used 7 different papers (patterned and solid), a stamped star and two star stickers. There's also a couple stamped phrases (from the With Flair and

Rah Rah Sentiments stamp sets

from Technique Tuesday) and some enamel dots.
Supplies:

Thanks for reading today and thanks to Teri for being our guest!
Blog Candy Alert!! Follow our blog via email and comment on this post for a chance to win a special blog candy!