Have You Entered to Win our Dream Craft Room Giveaway?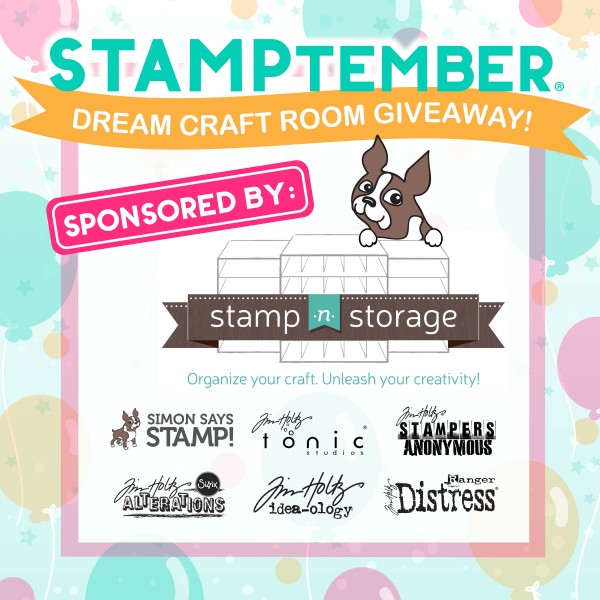 Hi friends! Have you entered our HUGE $5,000.00 Dream craft room giveway?  All you need to do is click on the image above and fill in your name and email address through the link.

Also, a friendly reminder! The kind folks at Stamp n Storage are not only one of our sponsors of this giveaway, they are also celebrating STAMPtember with a special sale! Be sure to check it out!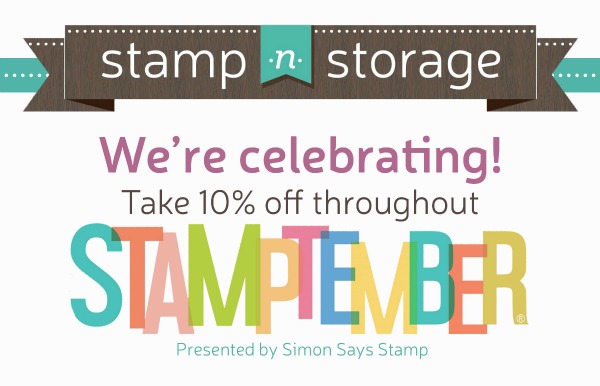 Stamp-n-Storage is passionate about providing paper crafters with high-quality, space efficient, desktop craft storage and organization solutions which allow them more time to enjoy their hobby.
This is explained in their catchy tag-line: Organize your craft. Unleash your creativity!
So how did this company get its start? Stamp-n-Storage Founder, Brett Haugen, is an OCD mechanical engineer who enjoys woodworking. His wife, an avid paper crafter, was looking for better ways to organize her supplies. Storage space for her crafting was at a premium, so Brett tried to make her the most space-efficient organizers that he possibly could. Those first products were built in his garage. Needless to say, his wife's stamping friends  were very impressed and wanted their craft spaces to be as organized as hers. In 2009, Brett began building a few of the items based on the designs for his wife's craft room. He was curious to know if anyone would want to buy them. After a successful run with eBay, he decided there was enough of a demand to keep making these papercrafting storage units. Eventually, a website was created and Stamp-n-Storage became an official business. It remained a small hobby business. Brett found time to build the products and fulfill orders during the hours when he wasn't working at his full-time job.
Fast-forward to 2012 to when things really started to change for this small company. Promotions on Splitcoaststampers really brought in a lot of business, and Brett came to the conclusion that this was no longer a hobby business. It was a full-time job (and he already had one of those!). The security of a career in engineering management was set aside for going forward with Stamp-n-Storage. Since then, the company moved out of the Haugen's two-car garage and into a 2,000 square foot shop. Employees were hired, and production was in full swing! The company re-branded in 2014 and once again, the space for making the products became too crowded. This lead to another re-location in a larger, beautiful, new shop where they are located today.
We love that Stamp-n-Storage understands the value of keeping craft rooms organized by colors, sets, and brands. Oh, and if you've ever ordered any of their products, you'll appreciate just how wonderful the Baltic Birch wood smells when it's in your craft room (and that's just a free bonus as an owner of the Stamp-n-Storage system)! Watch this About Us video below and learn more about the humble beginnings of this wonderful craft storage company. (To think that it all started with a honey-do list!) Enjoy!
Stamp-n-Storage is joining in on the STAMPtember® celebration by donating $1000 of their product to the STAMPtember® Dream Craftroom Giveaway, as well as offering a 10% discount on their products all month long!
Follow this
LINK
to register and get your discount code!