Happy Thanksgiving! We're Giving Thanks for YOU!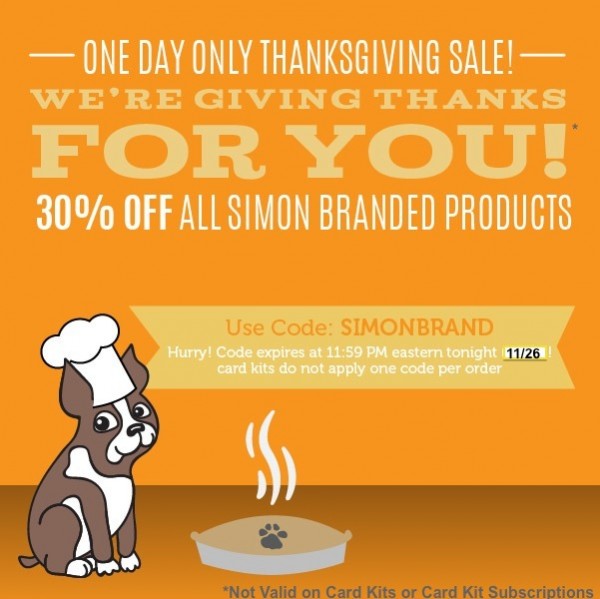 Happy Thanksgiving everyone! We hope you're enjoying time with family and friends! Today, we're giving thanks for YOU! Thank you!
The collage below are Thanksgiving appropriate cards that all used the Feast of Thanksgiving stamp and die set! You an get this set along with ALL of our Simon Brand releases* at 30% off retail for ONE DAY ONLY! Use code SIMONBRAND at checkout! These kind of sales don't come around often, so be sure to check it out!
Happy Thanksgiving!
Thanks for reading today! Comment below and tell us something or someone you're thankful for, and you'll be entered to win a $25 gift voucher to our store! 3 winners will be chosen next week! Good luck!