Happy Birthday to Stephanie!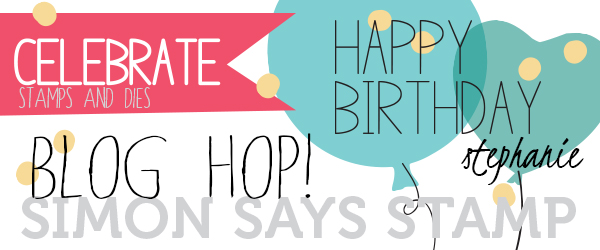 Hi friends!  We hope you'll join us in wishing our marketing director, Stephanie, a very happy birthday!  Since Stephanie is often the face of our blog posts, you are probably familiar with her cheerful face already :)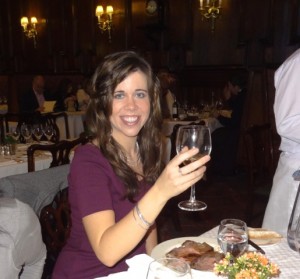 We wanted to make this celebration extra special, so we're bringing out a stamp set, a die set and a collection of the two, in honor of Stephanie!  A few weeks ago, Stephanie and I flew to London to visit many of our designer friends we've worked with for years and years but have never had the pleasure of meeting in person.
When Steph wasn't looking, I slipped this secret surprise stamp and die set into the hands of the gals at the luncheon.  The set is called "Surprise Party".  They decided to come together to form a blog hop using these new products and wishing Stephanie a very happy birthday.
Our dear friend and teammate, Shari Carroll, would like to wish Stephanie a very happy birthday as well!  She created this lovely card using the new products.  You can see how she did it in the video below the card: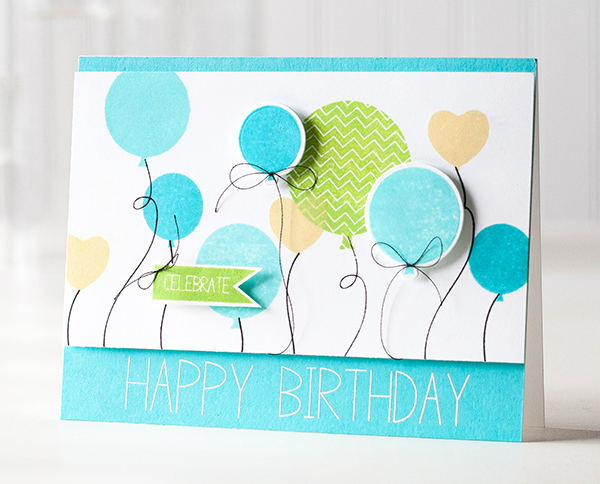 Please join our hoppers:
There will be one of Simon's Fabulous Grab Bags to give away on every blog! All you need to do is  leave a comment on each of the blog posts (including this one) as you hop along to be entered in the random draws.
You have until Sunday 9th November until 12 noon EST to join in.
CHEERS!