Good Vibes Only ✌Exclusive Collection Available Now!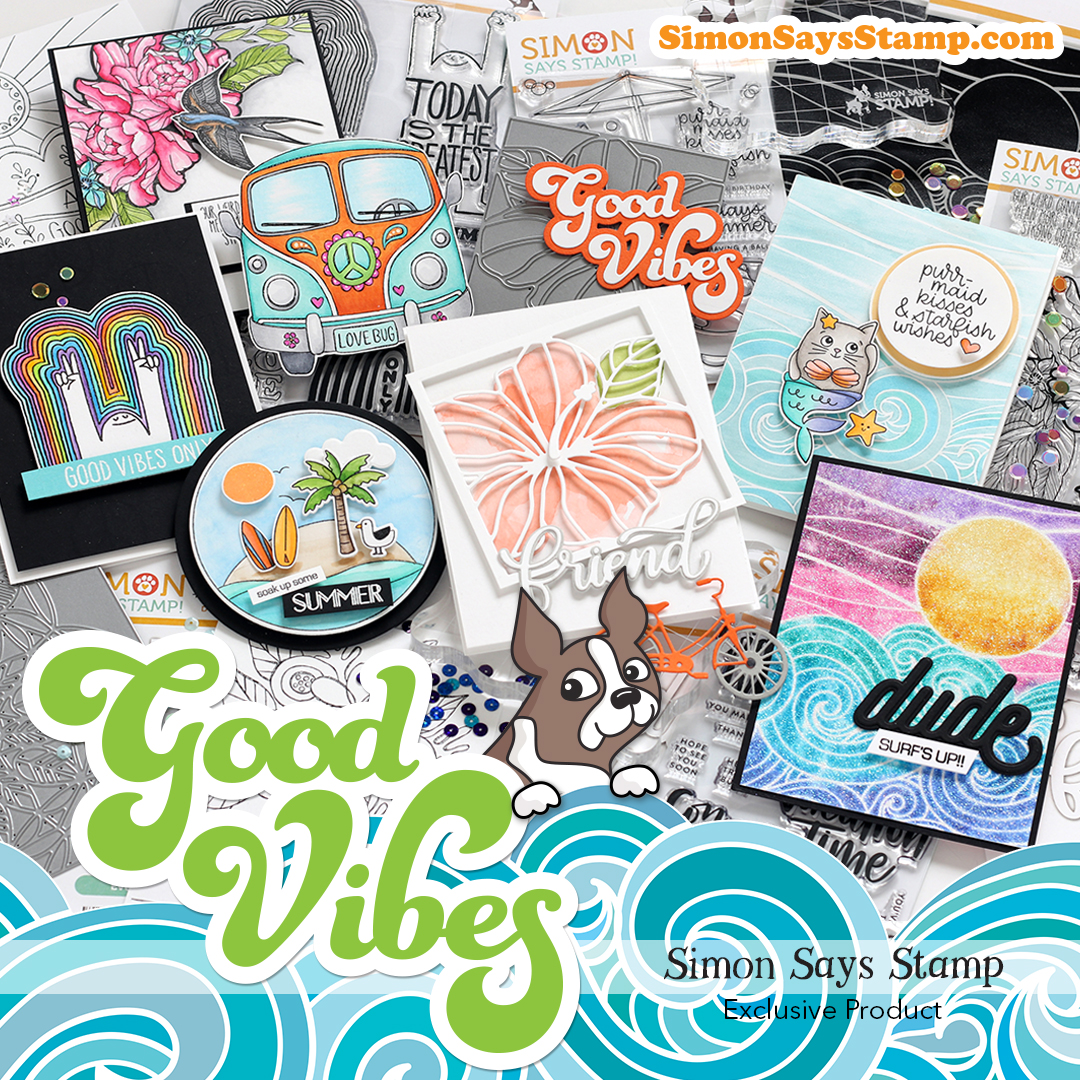 Hi friends! Thank you for joining me today :) Welcome to the reveal of our brand new, exclusive collection called "Good Vibes". Check out Surf's Up, Summer Cuddly Critters, Beachy Waves, and Vacation Time stamp sets, just to name a few!
A new, intricate die design named Debra was added to this collection by popular demand! You'll want to add the useful new Big Friend and Miss You Block dies to your crafty stash.
We've also added 4×4 and 3×4 acrylic blocks to our Simon Says Stamp basics collection. Are you looking for something fun and easy to travel with don't miss the Good Vibes watercolor cards by Suzy Plantamura! With twelve uniquely illustrated prints to choose from, we have no doubt you'll be feeling those good vibes while you color!

The Classic Bicycle die comes in three pieces to make customization of your bicycle SO much easier! Have you seen the new Grassy Edges stencil? There are assortments of styles to help you to blend a beautiful background and make scenes with ease!
Colorful sequin mixes in Mermaid, Sea Glass, and Groovy are sure to brighten up your designs!

We hope you find an item or two in our newest collection that gives you Good Vibes and inspires you to share that "lovin' feeling" with others! Spread the love, crafters!
The always amazing Laura Bassen created a fabulous walkthrough to give you a more personal and up-close look at this new collection. Check it out on our Youtube Channel, or below: