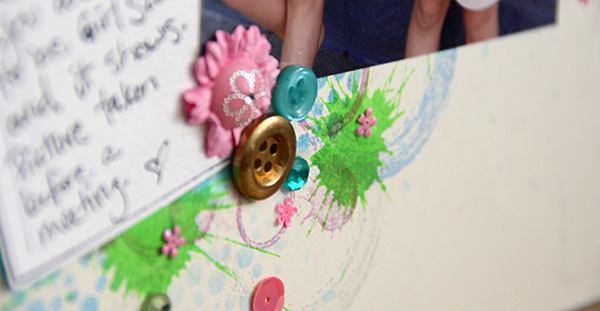 Hello everyone! May Flaum here and before I fly off to Columbus tomorrow to join the Simon team for their create event, I've got one more Monday project to share! This time, I'm going to play with some Hero Arts favorites, and share a step-by-step that you can either use to create a layout like mine, or apply the same ideas to a card!
First up, grab that bubble gum ink pad and that circle stamp. Stamp a few times diagonally across paper. Then come in with another circle stamp in two different colors (Charcoal and cornflower blue in my case) to add a little more movement and more inky goodness.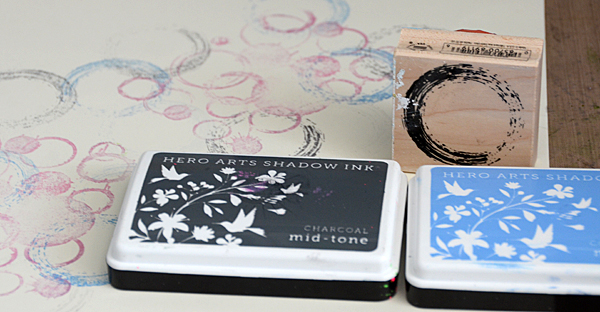 If things aren't just perfect that is ok! We are going to come back in here with some neon action to spice things up.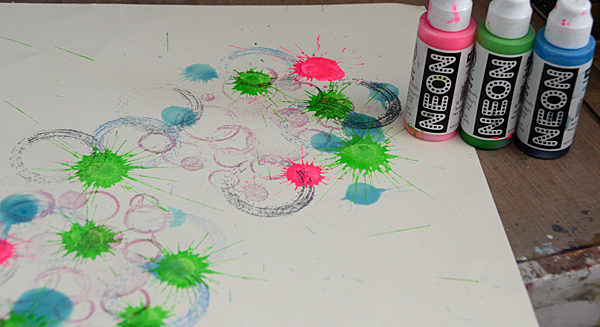 Take your color of choice Hero Arts dauber, and when you go to apply it give it a squeeze and a whack! The result will be an explosion of color that is unpredictable and fun! Repeat as much as you like, then be sure to let the paper dry. Nothing says bold color like Hero Arts neon!
At this point I wished that I had some smaller circles, and I found just the ticket! Using ink and the round ink blending tool I pressed down in certain areas of this dotty stencil (any dot stencil would do!). This created circles of circles – love it!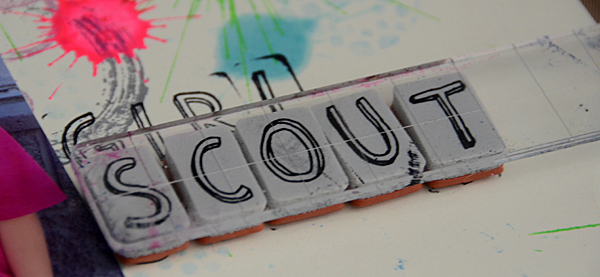 With all those inky layers done it is time to focus on the photo + story part of my layout. I used one of my favorite Hero alphas and notepad stamps, "this" stamp, and of course lots of sequins and buttons to add more dimension to my colorful burst.
I chose plain black ink for my stamping because I wanted contrast and on such a pale background with such bright colors black was the perfect choice.
Here you can see my finished layout!
I hope that you've enjoyed this Monday edition of craftiness with me – and that you're inspired to try a bit of controlled chaos with your next crafty project!
SUPPLIES: