Hi readers! We're happy to be back with our monthly feature from the fabulous Sandy Allnock! Today she's showing some great tips & tricks for coloring skin tones and even has a PDF for you!
Enjoy!
Hello again, coloristas! I'm so excited about today…I've been wanting to put together some resources for my own use for skintones, and this project was just the impetus I needed to get going!

Colors for skintones are one of the biggest questions people ask – and I have to say, practically ANY combination you come up with will look like *some*one. Now, it may not look like the someone you're trying to color it to look like, but there are SO many varieties of color out in this beautiful rainbow world! Just google for "face photos" and you'll see a rainbow – add "ethnic face photos" and it'll open your mind to greenish-brown skin, purplish-brown skin, and all kinds of colors!

I have a few things to share – first a video!
I had such fun coloring the Prima doll named Betty, and she's so cute, even without a face! These are oversized doll stamps, if you've never seen one in person – this card had to be taller than a usual A2 card to accommodate her, but since she'll be delivered personally, I didn't have to stick to an envelope size! I also used BoBunny papers, Prima flowers, of course, and a sentiment set with a great combo of words! What did you think about that cool dress? If you color all the shading first, then put the dots on with the white pen, it still looks dimensional!
Card Supplies:
I had chosen this stamp for my skintone worksheets….I wanted something that was face-y (is that a word??) but without all the features to color "around" – I wanted to simply test out a ton of color combos without having to deal with cheeks, eyes, noses. I could have just done ovals, but the happy little head was much more fun to work with! I simply printed out a worksheet (download your own blank one HERE and stamp your own images), then as I colored, I noted swatches of color and their numbers. I can't tell you how many times I've done this stuff without writing down colors, so I've been working on doing that more often now!

This first sheet is more useable than some on the second – the second has those crazy combinations I got while researching some of the Manga art sites! But they're worth trying just to see what colors you never thought of to try out. To download either PDF, just click on each image.
One last thing from me – I have MORE skin on my blog today! Yep, one blog post and video just can't contain all the goodness….some of you sent me Instagram photos to colormatch, and I've posted those pics plus another coloring video. So, all you #copicsistahs…click HERE to go check that out!
Thanks for reading today, and thanks to Sandy for being our guest!
Blog Candy Alert!! Follow our blog via email and comment on this post for a chance to win a special blog candy!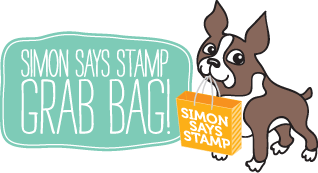 Congrats! Blog Candy Winner!
From: Falling for You: Carol Perry!
Please email Samantha ([email protected]) with your mailing address and the name of the blog you won from to claim your prize!