Gel Press: Simple Techniques with Shari Carroll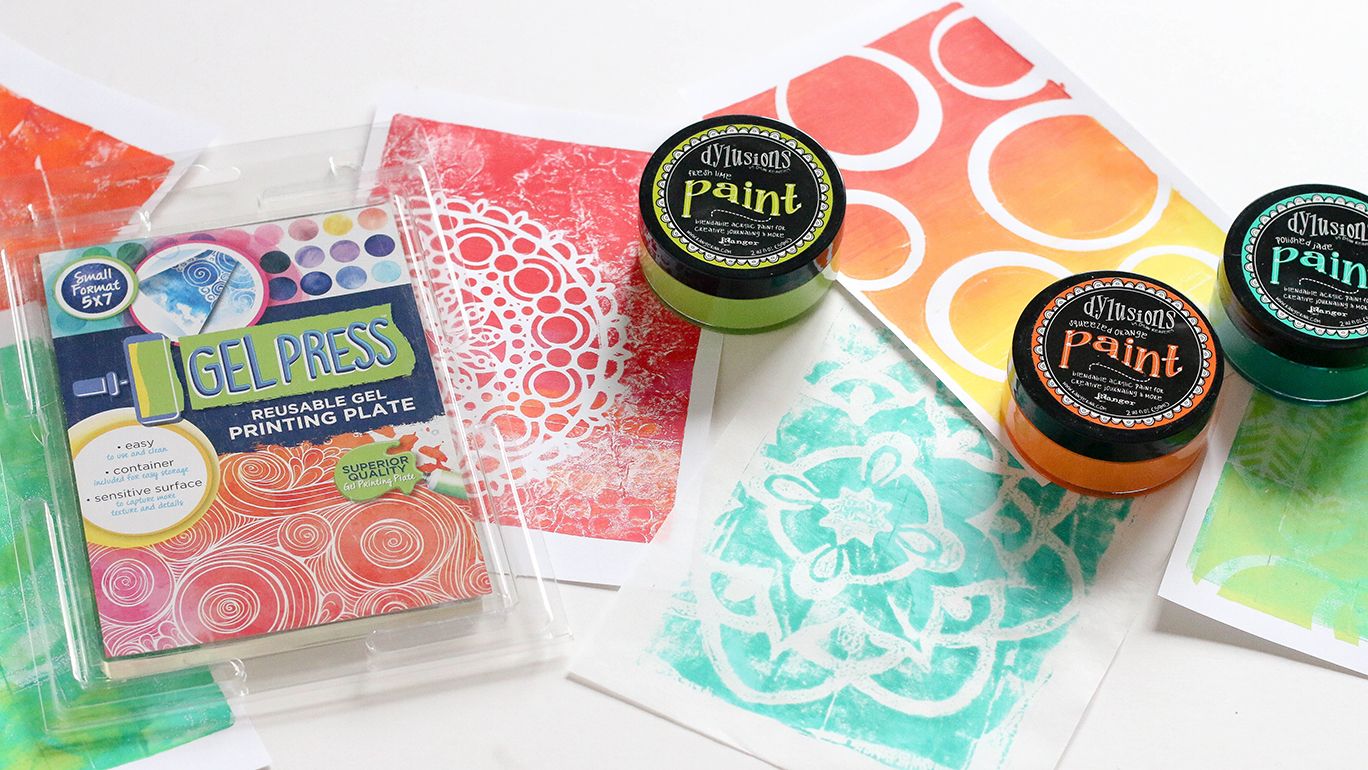 Hi everyone! Welcome back to the blog! I'm showing you some papers that I made while playing with my Gel Press and some paints. I must admit, mono printing may seem intimidating, so I've broken it down to a couple simple techniques.
The first thing when starting out is to stay in color families with your paint. I think this is the best way to achieve success. I have tried creating print on a variety of papers. They all work but I prefer high quality printer paper as it allows me to press in and around my stencils. These first prints use yellows, oranges, reds and even a hint of pink. I've used my brayer to blend paints, and create interesting marks.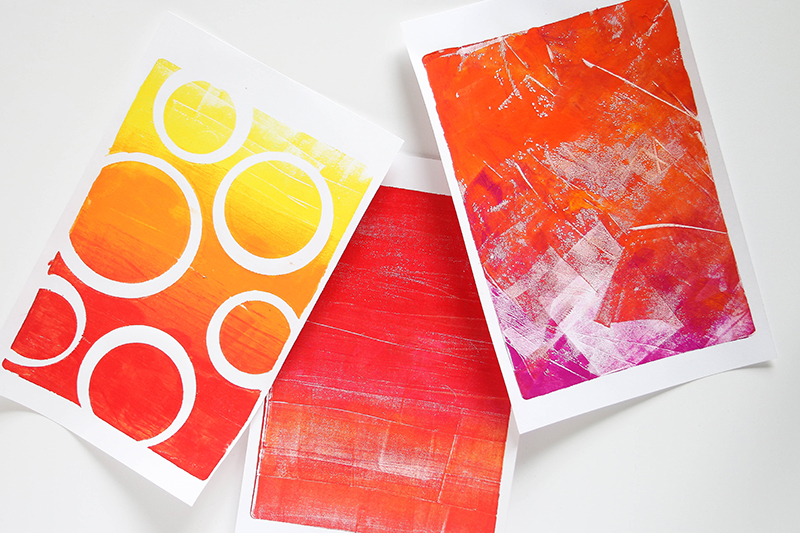 My next set uses blues, green and turquoise. You can create just a multi colored background with brayer marks, or go further and use an Impressable and stencils for layering.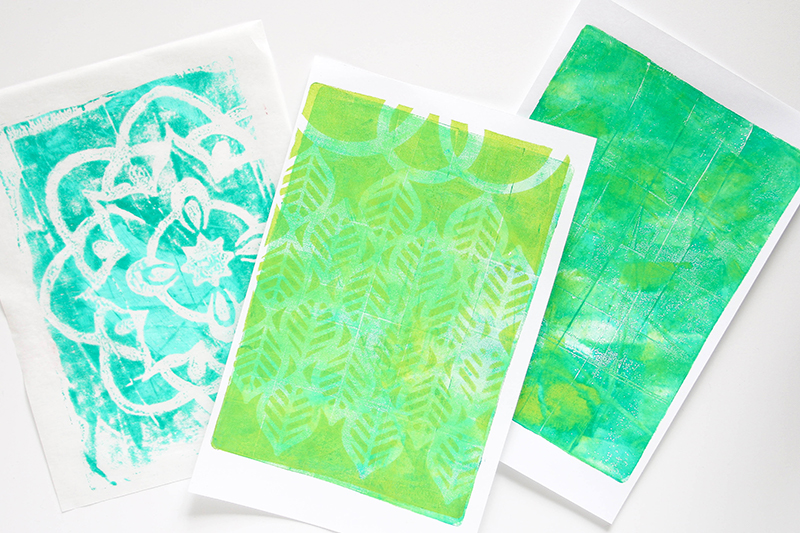 Also, use the paint on the press to get multiple "pulls". You can also get positive and negative prints from using stencils.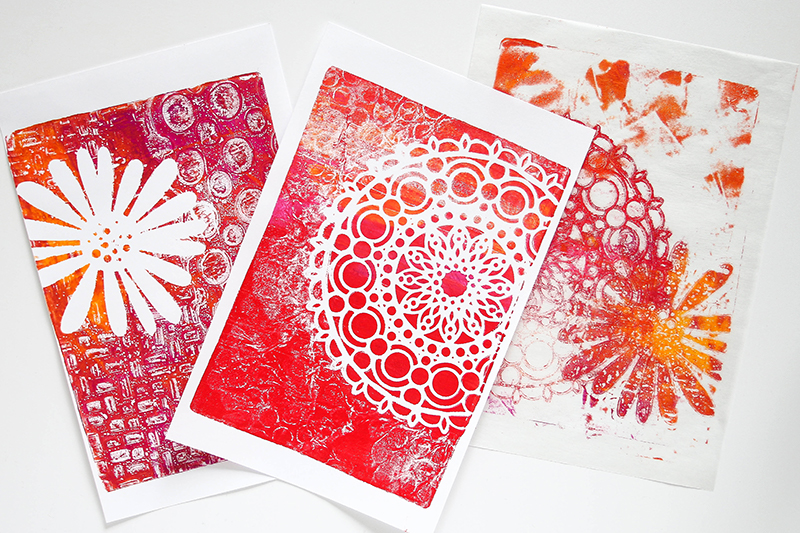 As a quick note; be sure to use your Gel Press on a glass, craft mat or other slick surface. The Gel is made of infused mineral oil and can stain wood or absorbent surfaces. I've filmed my playtime which will show you how easy it is to do printing with your Gel Press. You can watch it below or on our YouTube channel HERE.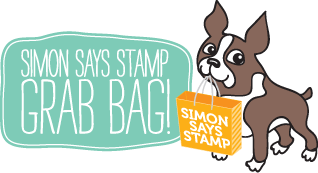 Blog Candy Alert!! Follow our blog via email and comment on this post for a chance to win a special blog candy!
I hope I've given you some inspiration to try something new for your projects. Enjoy!