Fun and Festive Blog Hop and WCMD WINNERS!
Hello friends! Have you seen our Simon exclusive Fun & Festive release? Our Simon Says Stamp exclusive Fun & Festive product lineup is filled with lots of fun and festive stuff, of course! There are beautiful snowflakes, festive and heartfelt sentiments, a prancing reindeer, and a clever stitching die among many other fun things! If you love our Picture Book die series, there are five new BIG Picture Book cuties and adorable bodies in different positions and even coordinating tails! You'll also find some cool new designs from CZ Design to celebrate Christmas and your BFF, and there's a cute new set of watercolor cards from Suzy Plantamura! We're so excited for you to be inspired by this amazing release!
To celebrate this phenomenal release, we hosted a two-day blog hop! The hop featured many talented designers and each one created wonderful projects to inspire you. If you missed the hop, you can find the hop links here: DAY ONE and DAY TWO.
A BIG thank you to all of YOU who joined us for the hop! We enjoy hearing from each of you, and your words of encouragement and appreciation to each of the designers mean so much to us here at Simon and to them. It's our tradition to give away gift certificates to random commenters on each blog stop, and today we are revealing all of the winners! So without further ado, I present to you our winners!
From Simon Says Stamp's blog: Jennifer Faustino
from Cathy Zielske's blog: Linda Towill
from Laura Bassen's blog: Eileen Bochsler
from Nina-Marie Trapani's blog: Jackie Price
from Amanda Korotkova's blog: tjscrappin
from Nichol Spohr's blog: Neha Mahajan
from Jessica Frost-Ballas's blog: Bunny
from Suzy Plantamura's blog: Lori Roberson
from Heather Hoffman's blog: cm
from Elena Salo's blog: Pami Ballington 
from Ankita Gupta's blog: MBFairySky
from Karin Åkesdotter's blog: Super Stick Chick
from Emma Williams's blog: Linzi Conners
from Simon Says Stamp's blog: Becca Straub
from Debby Hughes's blog: Lisa Byers
from Yana Smakula's blog: bwalborn
from Yoonsun Hur's blog: pinkheelscreative
from Amy Rysavy's blog: Kim Potts
from Heather Ruwe's blog: Rosann Barnes
from Lisa Addesa's blog: Teresa Godines #6857
from Marge Yoon's blog: Denise Ward
from Lea Lawson's blog: mirella
from Kristina Pokazenieva's blog: Billie Sue Woolley
from Cheiron Brandon's blog: Kelsey Thomas
from Mindy Baxter's blog: Steffi H.
from Anna-Karin Evaldsson's blog: Cathy Lillie
If you see your name listed above, CONGRATULATIONS! Please email [email protected] and let him know that you are one of our Fun & Festive Blog Hop winners! You'll receive a $25 Gift Card. ???
Thanks again for hopping along with us! We hope you enjoy our Fun & Festive release and that it gives you creative enjoyment for months to come!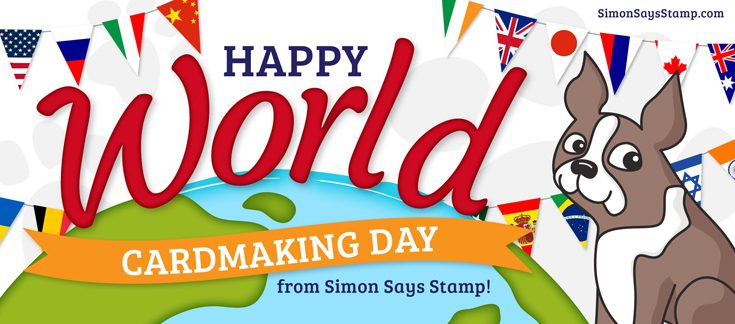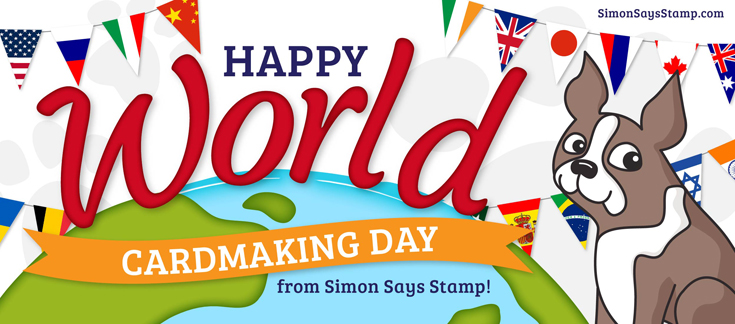 In addition, we'd like to announce the winners of our World Card Making Day prizes. We loved seeing what you were making! Big congratulations to our two randomly selected winners:
1 Year Subscription to Scrapbook & Cards Today magazine: Pam Sparks
$100 Simon Gift Card: Mjmarmo
Winning ROCKS, and so do you!